To move forward, permit us to take a few steps back in time. A few decades ago, the gaming industry as we know it today did not exist. There were no arcades or virtual reality consoles or online multiplayer games. The entertainment was void of all the spice that gaming adds to it. Fast forward to the 1970s. The very first gaming console was released. Afterward, a barrage of video gaming platforms took the world by storm. More and more revolutionizing consoles were created like the PlayStation and the Xbox.
With all these entertainment innovations, it seems as though the world is still not yet ready to quit. Very recently, Google released Google Stadia. It is a new platform that allows you to stream games online. Being able to stream your games online is particularly useful because you don't have to spend money on consoles. Also, you might not or be a pc specialist who can quickly build affordable gaming computers.
Now, you are probably wondering why this new gaming console is getting so much buzz and hype around it. Well, we know just how to answer that question. Here are a couple of reasons Google Stadia could shake up the gaming industry this holiday.
Cloud Gaming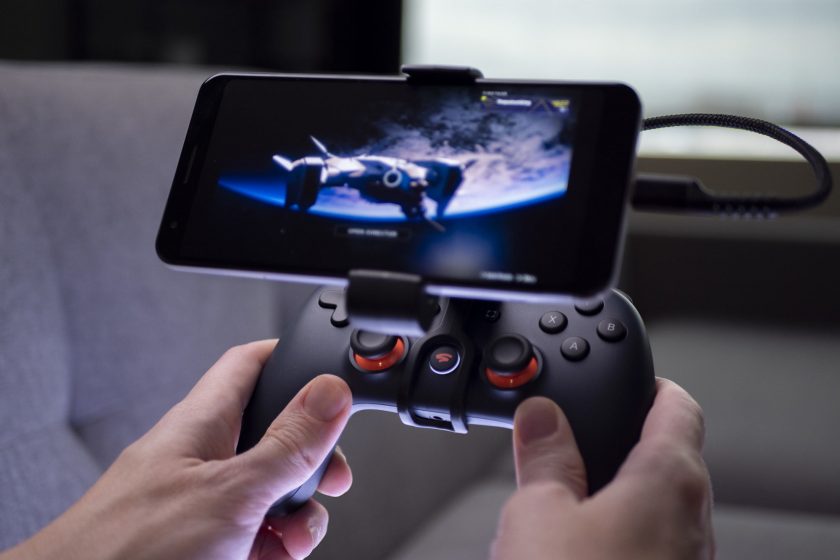 As stated earlier, Google Stadia is essentially a game streaming platform. With regular gaming consoles, the game has to be on some sort of hardware. The piece of hardware could be the preinstalled hard-drive of the gaming console itself. It could also be a data storage system in the form of a disc or any other external hard-drive that would be inserted into the console. Either way, you would need to have a physical copy of the game somewhere for you to play it. In the case of downloading on the hard-drive, you might have to wait several hours. This is especially frustrating when the game is large as the latest edition of Call of Duty.
Of course, there is also the painful possibility that you would cover a lot of virtual ground in the download. Afterward, your internet connection would develop issues and then cancel the entire process. Apart from that, if you are storing in an external hard-drive, it could simply get lost or damaged.
These problems, however, are not going to be associated with Google Stadia. This is so because all of your gaming would be on a cloud server. You would not need to download it. You would not need to buy a physical hard-drive. Just get a good Wi-Fi connection, and you are good to go.
Stocked up Server
Initially, when Google announced this new brainchild, they speculated that games would not be available on the server until sometime in 2020. However, there are now about twenty-two different games on the platform already.
That is, if you choose to add this excellent means of entertainment to your Christmas wish list, you would potentially have access to all of those games. Some of them include Assassins Creed Odyssey, Marvel's Avengers, Baldur's Gate III, Borderlands 3, Cyberpunk 2077, etc. Depending on how much of a gamer, we can wager that you are getting giddy with excitement right now. If you are not so much of a gamer, we'll help you out by saying that those are some sweet games to play.
Unlimited by Location
Google Stadia has all of its games online. As with everything else on the internet, the games can be accessed from any location whatsoever. What you would need to play your games would be a good internet connection and some free time on your hands. This is even more exciting when you think of the fact that the 5G network is just around the corner and would soon become mainstream.
In Conclusion
The tech industry, which happens to be the parent industry of the gaming industry, is continually evolving. New things get developed at the dawn of every new day. At this point, it almost seems as though there is no end to it. One of those new developments in Google Stadia.
We cannot say for sure that Google Stadia game streaming piece of technology would shake up the gaming industry. To do so would mean we know the future, and that is impossible. However, what we have done is to list a few of the reasons it could shake up the gaming industry. You have seen its features and what it has to offer in this article. Now, even you have to admit that it is pretty slick.
Here you can read the greatest gaming innovations 2020 which you must check out if are a gaming fan!