Real estate in Dubai
Acquisition of real estate in the UAE is possible both for personal use and as an investment to rent in out. In any case, such a purchase becomes a serious step. There are many features in the United Arab Emirates that you need to be well versed in. Even if the purchase is for the purpose of investing money, you need to know the specifics of local life. This will allow you to choose the right property so that the invested funds bring the maximum income. Obviously you need to check prices apartments in Dubai in 2022, but there are also such important things as a type of housing, legislative process of acquiring, and so on.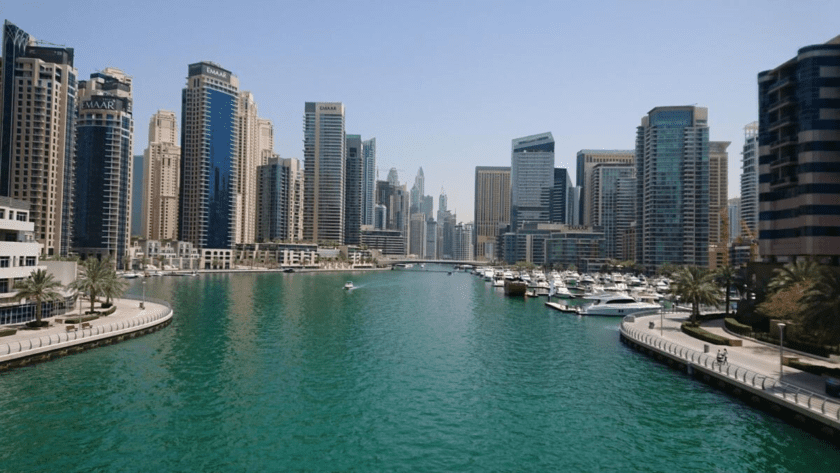 Property types
Real estate in Dubai is divided into the following types:
Residential – apartments, cottages, villas.
Commercial – offices and business centers.
Retail – shopping areas;
Land plots – building plots.
When buying land plots, keep in mind that construction must comply with local regulations. Strict requirements ensure the high quality of the facilities under construction. It is worth noting that only a certain part of the site can be built up.
Purchase documents
Buying property involves the preparation of a certain package of documents. In the UAE, a buyer's passport is required to complete the transaction. If a trustee is representing the interests of the buyer, it is necessary to use a power of attorney, which is certified by a notary.
Taxes
Buying property in the United Arab Emirates is attractive due to the absence of taxes on property and income. You will not have to pay taxes both during the personal use of real estate in Dubai, and when receiving income with its help. This feature of local taxation attracts investors from all over the world.
Real estate registration
The Land Department is responsible for registration. You will need to register in the registry in such situations:
proof of ownership;
conclusion of a lease agreement;
leaving property as collateral.
Already operated housings and those under construction are subject to registration. The owner of finished properties receives a certificate. When it comes to housing under construction, a primary contract of sale is issued.
The registration price is formed from the following components:
4% of the cost;
fixed payment for the work of a special center;
payment for obtaining a certificate (determined by the type of property being acquired).
Maintenance costs
The purchase of real estate imposes certain obligations on the owner. He is responsible for maintaining the property in proper condition, his duties include paying maintenance costs.
The amount of payment is set by the management company. It includes the costs of building security, cleaning, garbage collection and disposal, maintaining the condition and functionality of the infrastructure. The infrastructure usually includes parking lots, swimming pools, gyms, private beaches, and recreational areas. The amount of payments is from USD 20 per square meter per year, payment is made in advance.
The owner of the property must pay utility bills. The cost of a liter of water is USD 0.008, 1kW/h of electricity is USD 0.06.
Visa regime
Life in the United Arab Emirates is characterized by an excellent level of security. One of the ways to ensure it is the strict selection criteria for obtaining resident visas that provide the possibility of permanent residence. Owners of housing, the price of which is estimated at USD 274,000 or more (depending on the local currency rate), are eligible for a visa. If the value of your property in the UAE is less, then it is not possible to obtain a visa based on ownership.
There are also the following ways to obtain a visa:
registering your company;
employment;
admission to an educational institution;
petition of a close relative who has resident status.
Features of life in the UAE
Before moving to the UAE, try to learn as much as possible about the peculiarities of the country, if possible, take a vacation and visit non-tourist areas during your trip, and observe the local way of life. If you are offered a job in an Emirati company, talk to your future employer via Skype, find out the exact terms of the contract, search information about this organization in various sources. An important point is knowledge of the English language, without it you simply cannot live in the UAE. Try to get to know expats in order to gain support for the first time.
Ways of emigration
There are several options if you want to move to the United Arab Emirates:
Marriage;
Investments, buying housing, running your own business;
Education at the country's university;
Official employment.
Any of these types of emigration allows you to obtain a residence permit. Required documents for obtaining a residence permit:
international passport;
birth certificate;
information about the composition of the family;
a document confirming the level of income (minimum USD 2,700 per month);
medical insurance policy;
documents confirming the absence of a criminal record;
the right to own real estate in the UAE;
certificate of medical commissions.
Moving to Dubai, Abu Dhabi or any other emirate is not difficult, but you must remember that you will have to live in oriental culture and respect other people's national customs. You must realize that in this country you will live your whole life as an expat. If you are not ready for such conditions of permanent residence, we recommend that you simply wisely invest in private or commercial real estate, come to the UAE on vacation and rent out an apartment or office space, receiving up to 10% per annum in dollars.
Sea view property in Dubai
Housing by the sea in Dubai is a good investment opportunity. It can also play the role of a permanent home. Whatever goal you pursue, a personal use or a profitable investment, a house by the sea will help with its implementation. A wonderful climate, fresh sea water, it would seem that it is difficult to make a mistake with the choice here. However, there are some nuances that you should be aware of.
Features of the currents
The first rule is to buy a villa in a place surrounded by water that flows freely along the coast all year round. Not all housing in Dubai can boast of this. When the currents constantly renew the water, it keeps it fresh.
This nuance is worth paying attention to everyone who considers houses on artificial islands. Those who have experience of long-term residence on them know the importance of this parameter.
Private beaches
Leaving your apartment or villa for a trip to the beach, you want to enjoy your vacation there, which will not be disturbed by strangers. When choosing real estate, you should pay attention to the service organization that monitors privacy and cleanliness on the beaches. Quality service ensures that you do not have to contact strangers again.
Long private beaches are an attractive feature of life in Dubai. Public recreation areas also belong to the protected local areas. To maintain order, no extra fences and fences are used here, which will spoil the beautiful views.
View from the window and lighting
If you want to find an accommodation, you need it to fit your daily routine. Are you a lark or an owl? Do you like to meet sunrises or admire beautiful sunsets? The right choice of housing largely determines comfort. When considering different options, consider what time you prefer to relax in the shade or in the sun.
Speaking about the view from the window, houses on the very shore become the preferred option. There you can always enjoy the sea views. If you decide to live near the water, you should pay attention to Palm Jumeirah. It's easy to choose a house by the sea for your daily routine. Odd numbered villas get more sunlight in the morning and even numbers get more sunlight in the evening.
The amount of service fees
Regular cleaning and maintenance of the beaches – for this you need to pay service fees. Their size depends on the builder. The amount of service fees is quite significant, the difference between them in different organizations can be large, so you need to pay attention to this factor.
Property types
In Dubai, you can buy real estate of three types:
apartments (apartments in apartment buildings, residential complexes include parking lots, swimming pools, recreation areas, gyms and other things necessary for a comfortable life);
hotel apartments (managed by the hotel, this also includes villas managed by the hotel complex);
villas (detached houses or townhouses with adjacent land).
The difference between them is great, it all depends on what you want to get. In all cases, a high level of comfort is guaranteed.
What is the best investment
Homes in the United Arab Emirates are often bought as an investment asset. Having bought a villa on the seashore, you can be sure of the constant growth of its value. It averages 7 to 10% per year.
When investing in real estate, you should adhere to the following rules:
selection of the most populated areas;
compliance with the nuances listed in the previous paragraphs;
convenient housing location.
The location of the house always plays a decisive role. It does not matter what exactly you decide to buy, a villa or an apartment, its location will determine how fast its value will grow. An additional opportunity to earn money is rent, which is quite high in Dubai.
Real estate agency in Dubai
Ax Capital is a real estate agency in Dubai. They have lots of offers on their website and the specialists of the company are ready to assist you. Buy real estate on the website, buyers are guaranteed quality service and excellent results.