The UK is one of the most preferred destinations in the world because of the rich culture it offers. Its culture is influenced by its history, liberal democracy, and great power. It's got more to offer to minimalists who derive pleasure and seek beauty in cinema, art, theatre, literature, and architecture than those who have an affinity for adventure. Though travelers associate this destination to be very expensive, it's not. Fun in the UK doesn't have to cost a bundle, and there are plenty of free things you can do if you are a minimalist.
1.Explore Paintings at the Birmingham Museum and Art Gallery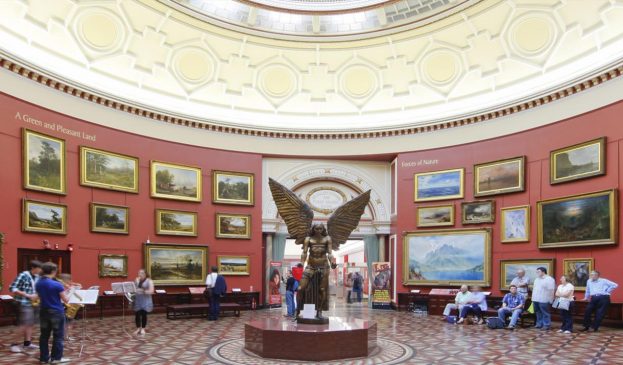 Over a century-year-old, the Birmingham Museum and Art Gallery is an epitome of generosity. It's best known for the collection of pre-Raphaelite paintings and once-radical school of art. During the 19th century, Birmingham was one of the manufacturing hubs. The wealthy Victorian businessmen endowed the city with art and culture which involved Renaissance paintings to Middle Eastern treasures. It has a wide collection of international importance covering fine art, ethnography, ceramics, jewellery, natural history, local history industrial history, archaeology, and metal work.
2.Hadrian's Wall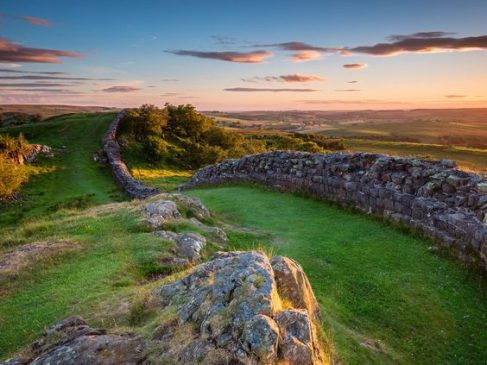 Hadrian's Wall, also called the Roman Wall, was a defensive fortification in the Roman province of Britannia. It is regarded as a cultural icon and known to be Britain's most famous ancient tourist attraction. In 1987, it was designated as a UNESCO World Heritage Site. It has a stone base and a stone wall and runs about 117 KMs in northern England.
3.Avebury Landscape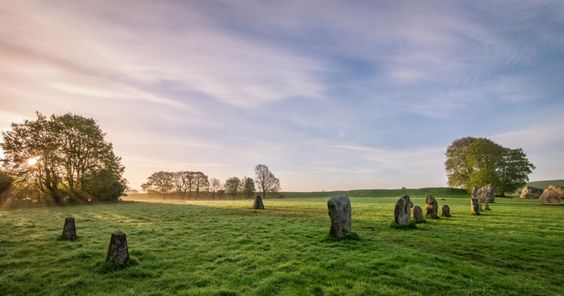 Situated in the village of Avebury in Wiltshire, Avebury is a Neolithic Henge monument consisting of three stone circles. It is regarded as one of the best prehistoric sites in the UK. The landscape is known as to a tourist attraction as well as of religious importance. It's owned and managed by the National Trust and has been designated as a World Heritage Site. The purpose of its construction is unknown, although archaeologists believe that it was used for some rituals during the Third Millennium BC.
4.Houghton House, Bedfordshire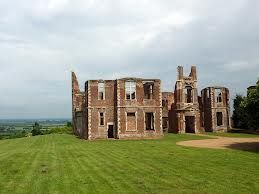 Listed as a Grade I building, Houghton House is a 17th Century ruined mansion in the parish of Maulden Bedfordshire commanding great views. It was built around 1615 and is positioned above the surrounding countryside. It is believed that the house was the model for House beautiful in John's Bunyan's. Today, it is the property of English Heritage and is open to the public for free during the day time.  A few miles away there's De Grey Mausoleum, Flitton (2.4 miles), Wrest Park (3.9 miles), and Bushmead Priory (13 miles).
Make sure you're connected to the internet to route yourself to find more such heritage sites for cultural immersion. All public places may not have free WIFI. So it's better you've local SIM or a prepaid UK SIM card which also gives you the luxury to find out places nearby.
5.Explore the Arbeia Roman Art Fort and Museum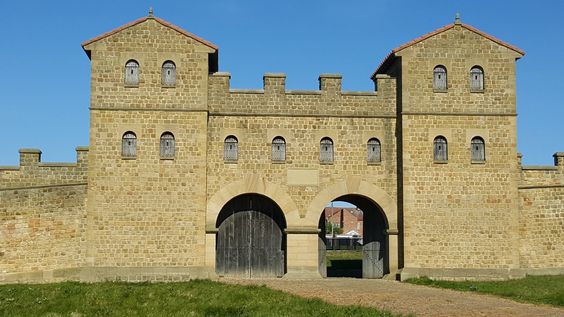 Located in South Shields, the Arbeia Roman Fort once guarded the entrance to the Tyne estuary. A large portion of the fort was ruined which has been partially reconstructed based on the findings from the historic fort. It was first excavated in the 1870s. The fort rests on the Lawe Top, which overlooks the River Tyne. The fort guarded the main sea route to Hadrian's Wall. Later it became the maritime supply fort for the wall. Having hosted over 600 Roman troops, it was also a huge supply base for the Roman army and is said to be the birthplace of the Northumbrian King Oswin
6.Painting at Bridge Cottage
Located in Flatford, East Bergholt, Suffolk, Bridge Cottage is a 16th century thatched cottage known to have inspired the work of John Constable and has served as a setting for many of his rural landscape paintings. Since 1955 it has been a National Trust property and a Grade II listed building. It's framed with timber and surrounded by the Stour and has a tea room. If you walk a little past the cottage you will come across Willy Lott's cottage, which is one of Constable's most famous paintings "The Hay Wain".
7.Uncover the Cerne Abbas Giant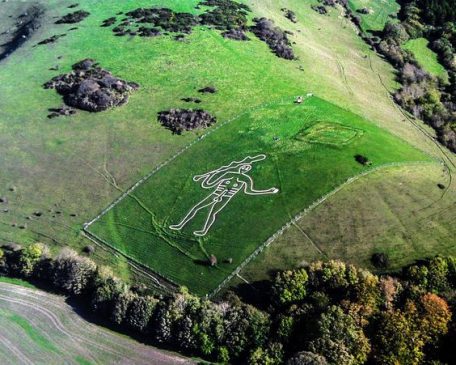 Owned by the National Trust, the Cerne Abbas Giant is an English national monument near the village of Cerne Abbas. It portrays a nude male structure with a prominent erection and is perhaps the sexiest of English national monuments. The figure is outlined by shallow trenches and backfilled with chalk bubble.
Britain's most established institutions describe him on its website as "A huge outline sculpted into the chalk hillside above the village of Cerne Abbas representing a naked, sexually aroused, club-wielding giant." No one is sure of how long ago this figure was constructed. It was buried in the grass during the Second World War to prevent him from becoming a landmark.