Games of Thrones proved to be a landmark show in the genre of historical fiction drama. We all know the grand wait of the grand finale season! How people were up in the morning only to start their journey of binge-watching! Some people don't get the hype associated with it but if you do then you are a true admirer of historical drama. The good news is that you'll find a plethora of others in line that will not make you miss GOT for a while.
Let's begin with the historical fiction series from the bucket list :
1. The Tudors
Platform : Netflix, Showtime
Imdb : 8.1
Cast : Jonathan Meyers, Henry Kavil, Sarah Bolgar
Seasons : 4
Plot :
Although it contains some historical inaccuracy at times it's an entertainment series and not a biography! It wonderfully engages the audience in the times of King Henry VIII, following his story, the laying down of Church of England, him marrying 8 times – its focus is more on telling the story of the king rather than the timeline. It engaged the audience in the lives of the king so much that 4 seasons are not enough for the fans! It proved out to be one of the best historical fiction series.
2. Rome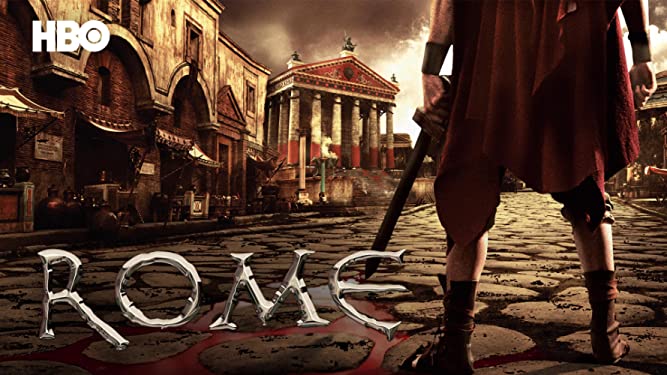 Platform : Hotstar
Imdb : 8.7
Cast : Ray Stevenson, Polly Walker, Kerry Condon
Seasons : 2
Plot :
We have just heard the crumbling down of the Roman Empire but this series intrigues the viewer to actually witness the demolition. And which history lover, would not like to learn more about Caesar!? The artistic treatment of the narrative makes it memorable. Just a teaser the season 2 pulls the curtains showing Caesar's death and Mark Antony not being able to process his friend's demise!
3. The Last Kingdom
Platform : Netflix
Imdb : 8.4
Cast : Ian Hart, Alexander Dreymon, Emily Cox
Seasons : 5
Plot :
It's the time when the UK were actually not a cohesive nation but separate kingdoms. It's a marvellous blend of history and fiction taking the story of King Alfred and the unification of England to a whole new dramatic level. It is full of thrills.
4. Frontier
Platform : Netflix
Imdb : 7.2
Cast : Jason Momoa, Zoe Boyle, Jessica Matten
Seasons : 3
Plot :
Talking about the Canadian struggles against the British Hudson Bay Trading company. It's chaos in the first glimpse but history has always been complicated! The struggle for power, the struggle for wealth and the struggle for autonomy is central to the drama. It is known as best historical fiction series.
5. Outlander
Platform : Netflix
Imdb : 8.4
Cast : Caitriona Balfe, Sam Hueghan, Sophie Skelton
Seasons : 7
Plot :
A plenty of violence and politics involved in all the seasons. Claire Randall who served a nurse in World War II is mysteriously transported into a parallel universe from where she marries and Jamie Fraser and they go to France in the end of Season 1. The following seasons capture their journey. There's a lot of ups and downs, a whole lot twists and turns in store ahead.
6. Vikings
Platform : Netflix
Imdb : 8.5
Cast : Katheryn Winnick, Alexander Ludwig, Travis Fimmel
Seasons : 6
Plot :
Ragnor Lothbrok is a viking warrior and farmer who wants to wander and explore and conquer. His actions and motives result in war and damage, with season 2 introducing issues surrounding faith and power. A lot of things are tested, threats are given, blood is shed as you complete all 6 seasons of this masterpiece narrative treatment.
7. Westworld
Platform : Hotstar
Imdb : 8.6
Cast : Evan Rachel Wood, Luke Hemsworth, Ed Harris
Seasons : 4
Plot :
HBO came up with this intriguing sci-fi that promises a chaos and confusion in a good way. It's narrative is in a way that might appear confusing at first but trust us it's not that hard! Westward is an hypothetical amusement park in America where people lives are not in their control but AI. God bless America!
8. The Crown
Platform : Netflix
Imdb : 8.7
Cast : Claire Foy, Olivia Colman, Matt Smith
Seasons : 6
Plot :
Far less on violence and a completely different feel from Games of thrones but no history lover misses out on the almost biographical depiction of the royal family of Britain. I say almost biographical as it's obviously would have fiction woven into it. The Queen Elizabeth II is married to Duke of Edinburg and that's where the story just begins…. Continuing till today!
9. The White Queen
Platform : Amazon Prime and Hulu
Imdb : 7.8
Cast : Amanda Hale, Max Irons, Rebecca Ferguson
Seasons : 1
Plot :
It's a 3 point perspective to a series that the creators narrate. Shows strong characters of women in that time – one of Elizabeth, Margret Beaufort and lastly Anne Neville. King Edward VI falls in love with Elizabeth while Warwick's plan is to demolish the throne. Check to see what happens!
10. Peaky Blinders
Platform : Netflix
Imdb : 8.8
Cast : Paul Anderson, Cillian Murphy, Finn Cole
Seasons : 6
Plot :
British has a storehouse of history series. Here's yet another one! This one's a bit different – not centrally focuses on the kings and the queens but about Tommy Shelby and his family who after the world war 1 gains more strength ; he being the leader of the gang. Just follow the gangster and crime culture of 1900s.