Do you ever find yourself feeling a little worn-down and tired? Or maybe like you're just at the end of your rope emotionally? If you're like most people, the stress of work, family, socializing, or even just being a human every day can really start to take its toll. If that sounds familiar, you could probably benefit from self-care. Self-care is basically exactly what it sounds like: taking care of yourself. It's easy to forget to do this, especially if you're taking care of others all the time. Check out these self-care tips to make sure you're treating yourself well for the rest of 2023.
Best Self Care Practices 2023 –
Exercise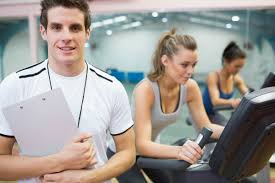 One important step you can take to make sure that you're taking care of yourself is to remember to exercise regularly. If you have a job where you're sitting all day, it's even more important that you get up and move around at the end of the day. Putting yourself through a tough workout may not sound like self-care at first, but trust us, your body will thank you for it in the long run.
Try some soothing products
In this stress and anxiety-ridden day and age, there are plenty of products out there to help you feel calm, relaxed, and secured. You might try an anti-anxiety bracelet, to remind you to take a deep breath every now and then. There are also plenty of other lotions, potions, oils and crystals out there that are perfect for getting you in the chilled-out mindset you'll need to relax at the end of a stressful day. Be sure to shop around for what you think will best suit your self-care routine!
Consider a self-help book
The market is absolutely flush with amazing books on helping you improve in whatever way you deem necessary. If you need a stronger sense of spiritual fulfillment, try out a spiritual self-help book! If you feel that you need to reinvigorate your social life, there are self-help books for that! The options are truly endless. Be sure you think about what your specific self-care needs are before buying.
Eat fruits and veggies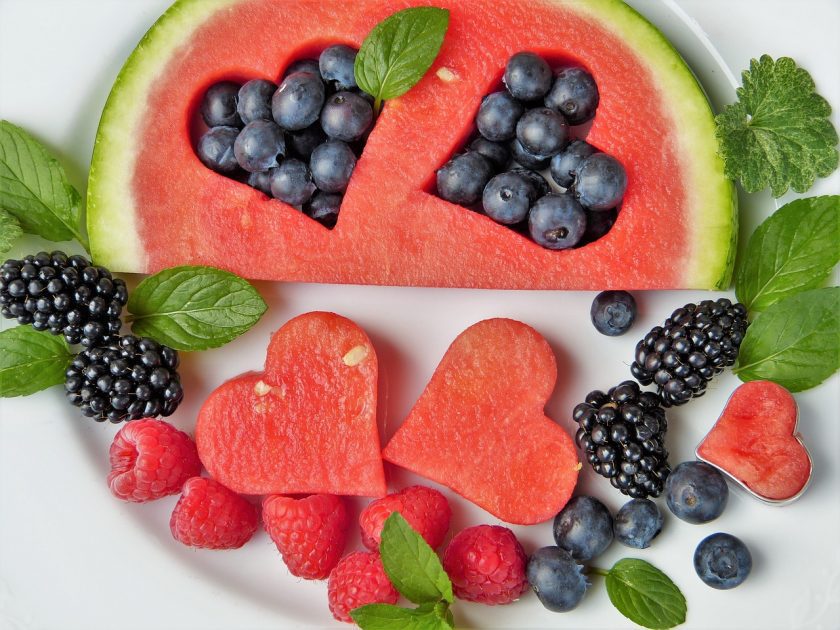 Your diet is a huge part of how you feel on a daily basis. Carbs on carbs might feel good in the moment, but in the long run, you may be hindering your ability to feel healthy all the time. Remember to pack your diet full of healthy fruits and vegetables – and the more whole foods, the better! If you're looking to add protein to your diet in a healthy way, consider chick peas or black beans, or a plant-based protein supplement.
Get a massage pad or chair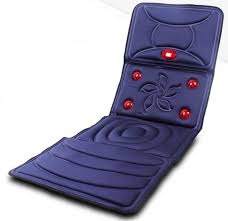 These can be a little pricey, but it's an investment in your wellbeing that you won't regret. It can be nice to sit back at the end of the day and relax with a massage, and feel your stress melt away as you let the robotic massager work out the kinks in your back or neck. You don't really realize how much stress you carry in your muscles until you feel it getting massaged out!
Treat yourself to a spa day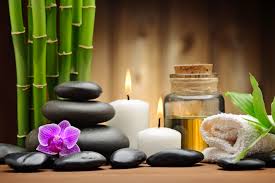 Another great way to take care of yourself is to treat yourself to a relaxing spa day. Being intentional about your relaxation and self-care is key to making sure it packs the anti-stress punch it needs to. Having an intentional spa day is an amazing way to be focused on your self-care. Draw yourself a bath, turn on the scent infusers, cut up some cucumbers to put over your eyes, do your nails, and have an all-about-you spa
Try out yoga!
Yoga may seem like a huge trend these days, but that's because it is so effective at beating stress and helping you stay mindfully in the moment. Yoga has great health benefits because it is technically a form of exercise, but it also has awesome mental health benefits! The combination of stretching and focused breathing is so good for helping relieve the stress of the day. Try out a yoga class at your local studio, or just look up a few flows on YouTube to try out!
There are so many sources of stress in your life, but there are also so many awesome ways to self-care that stress away! Try out one of these and see if it fits in your routine.