To err is human but to forgive is divine-This saying is definitely not as easy as it seems. Once you lose trust in someone, it becomes really difficult to regain it back. There is always a sense of doubt while trusting that person again. However, by continuing that negative feeling for someone special, you are not only going to spoil your relations but also remove peace from life.
How to build trust once again is definitely a big question. However, it can have a simple answer if you learn how to heal after being cheated on. Once you Overcome the mental destruction, you can always trust someone you can't trust up till now.
1. Leave your past behind
If you are actually willing to learn how to love again, you need to leave behind your past forever. The better option would be to stop thinking about someone past actions that hurt you. No matter how insane behaviour you have faced, if you have made up your mind to continue with the same person, it's pointless to remember the past happenings. It's very important to have trust in a relationship because that would help you to love once again. If you happen to carry the past history in the present, you will not only end up putting a dent in your relationship but also devastate your personal happiness.
2. Conduct personal research
If you think that I have trust issues on the person who has recently cheated you, it would be better to do a cross-check either personally or by taking the help of an agency. The agency personal would create scenarios to check the loyalty of a person with whom you want to continue your relationship. Eventually when that person comes out clean, maybe then you would learn how to rebuild your trust in the same person again.
3. Forgive because you deserve peace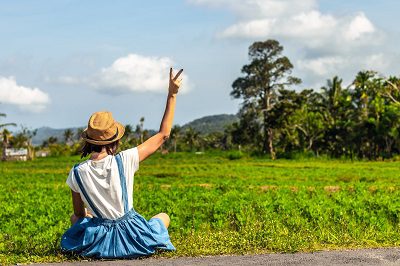 Remembering the betrayal done by someone whom you loved by heart and soul is not going to put the slightest effect on them. Instead of that, it will be you who constantly suffers by remembering what has happened in the past. So if you actually want to know how to heal after being cheated on, remember to forgive them not because they deserve forgiveness but because you deserve Peace of Mind. It is absolutely ok to feel insecure from people who have chosen cheating over loyalty. However, that should not end up creating trust issues for everybody on this earth. Learn to live fresh and peacefully.
4. That was just a part of life
See, it goes without saying that life is full of atrocities, suffering, and difficult experiences. So, If you had a harsh experience, it should not permanently convert you into a  negative personality. Slowly and gradually, this is how to build trust in a relationship. You can take your past experience as a positive note from the almighty as he saved you  From the wrong person. Life has so much in store for you. That was just a strict method to make you stronger and prepared for a better relationship.
5. You cannot behave unjustly
It is absolutely irrational to suspect an innocent soul just because you had a cruel experience from some other person. It is always a better idea to start from scratch. Trust in a relationship is as important as love. in the absence of trust, you can never love a person from the bottom of your heart. Take your time in analyzing and judging your next relationship. However, once you decide to love again, never continue with doubts in your mind.
6. Think about the worst possibility
This is really stupid but important to make you strong. Think about the worst possibility that can take place if someone cheats you again. Prepare yourself for it and move into a relationship with all the bravery and happiness. Always remember that if you can't trust anyone, that will always reflect in your behavior. At some or the other point of time, you will end up losing the relationship because of this habit. So leave your trust issues behind and embrace a better future with a happy heart.
7. Remember, God is watching
If you have always given your 100% in a relationship but received betrayal in return, remember that almighty is there to do justice. People to reap what they sow. You did loyalty gave your best. And if you haven't received the same in return, your story is yet to be completed. That person was not meant to be yours.
8. Wait for the bad time to pass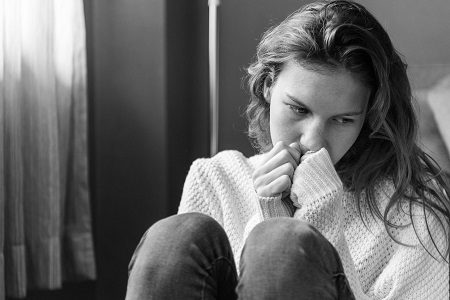 Instead of initiating any act of revenge, a better idea would be to wait for the day when they regret their deeds. It is next to impossible for a disloyal soul to get a true life partner. You just have to take a backseat and watch everything silently. Eventually, you will find that the Lord has taken revenge on your behalf. Either you are going to get back what you have lost in a pure form or you will be served with justice.
9. It's OK to forgive and accept the same person
You know it much better whether you can live without them or not. If you think that they have gone through self-actualization, there is nothing wrong in accepting them. In fact, it opens a possibility for a better relationship because that person knows your true value now. Moreover, accepting someone even after they have done wrong to you puts you in a superior position. It always increases your worth in the eyes of the wrongdoer. However, you should not haste in accepting the same person again. Make sure that you give a lot of time to the relationship before you can decide on for the lifetime accompany. If there are signs in which day take you for granted, it's time to finally bid adieu from such a relationship. Also, you should not have a dominating behavior just because you have accepted them after disloyalty. Keep everything normal as before and let time decide things for you.