Nothing beats drinking fresh, cold water after a long, hot day. Having it available right in your refrigerator door is a convenient and refreshing treat. A fridge water filter assures that the water that you drink will be clean and free from impurities. But what happens when you forget to replace your fridge water filter? There will be chemicals, algae, or disease-causing bacteria present in the water. All of these are harmful to you and your family's health. 
Before illness strikes, you have to watch out for the signs that indicate it's time to change your fridge water filter. The indicator light is a visible sign that your fridge filter needs replacement. But sometimes, poor water quality will make the filter work double time. So it may need replacement sooner than it should. Here are the signs telling you to change your filter and get purified water.
1. 6 Months Have Passed. Set the alarm on your mobile phone that will notify you six months after your filter's installation. You may also jot the expiry date on a calendar that is visible to you. Manufacturers recommend replacing your filters every six months to maintain its optimum performance.
2. Your Water Tastes Odd. When your water starts to taste funny or unusual, then it is time to change your filter. The first time your taste buds send you the signal that something isn't right, immediately do the replacement.
3. Your Ice is Cloudy. The quantity and quality of ice are affected when your filter is due for replacement. If your ice looks cloudy or if your ice maker fails to churn out ice, it means you need to replace your filter.
4. Water Flows Slowly. You may notice that it takes longer than usual to fill up your glass or pitcher. It indicates that mineral deposits are starting to clog your water filter. It is especially applicable for areas with hard water.
5. Your Water Containers Have Stains. Light brown or reddish stains may mean that mineral deposits, specifically, iron have escaped from your filters. 
Replace your filters immediately after you see any of these signs. You don't have to worry because you can do it in just a few easy steps.
For Twist-On Filter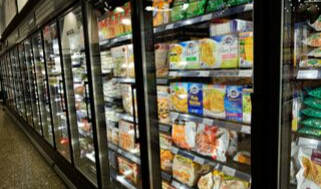 This type of filter is commonly found behind the bottom grill of your refrigerator. For some models, you may find this filter in the upper right-hand corner of the fridge compartment.
To change twist-on water filler, follow these simple steps.
Turn the filter 90 degrees, counterclockwise.
Pull it straight out of the housing.
Push the filter replacement straight into the case and turn it 90 degrees clockwise to lock it into position.
For Push-In Filters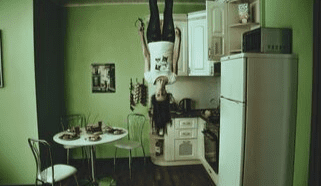 Look behind the bottom grill in front of the fridge to locate this type of water filter. If it's not there, look inside the refrigerator in one of the drawers.
To change a push-in filter, follow these simple steps:
To release the filter, push the button and pull the filter out of its case.    
Remove your cap from the old filter and place it onto a new filter.
Push the new filter into the filter case, until it locks into position
Safe and clean drinking water is one of the top priorities in every household. Using filters makes it completely safe to drink. Monitoring its status and replacing it when needed will allow you to enjoy nature's natural thirst-quencher worry-free.