A keto diet is well known for being a low carb diet, where the body produces ketones in the liver to be used as energy. It's referred by many different names – ketogenic diet, low carb diet, low carb high fat (LCHF). Ketosis is a natural process the body initiates to help us survive when food intake is low. During this state, we produce ketones, which are produced from the breakdown of fats in the liver.
The end goal of a properly maintained keto is to force your body into this metabolic state. This is done not through starvation of calories but starvation of carbs. Our bodies are extremely adaptive of what we put into it – when we overload it with fats taking away carbohydrates, it will begin to burn ketones as the primary energy source. Optimal ketone levels offer many health, weight loss, physical and mental performance.
Types of Ketogenic diet –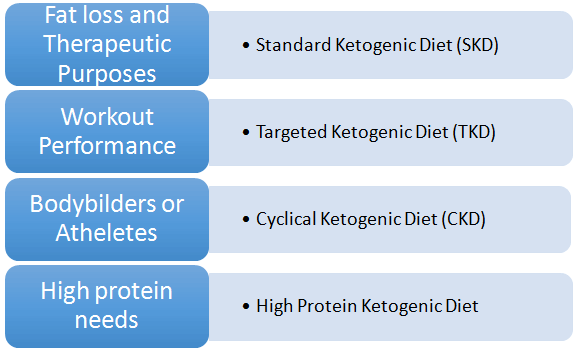 1) STANDARD KETOGENIC DIET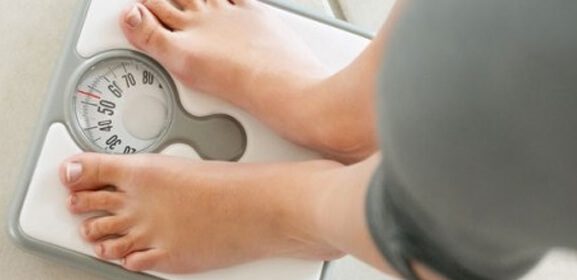 The standard ketogenic diet (SKD) is the most common version of the ketogenic diet and by far the best version of the diet to start off with keto.
The basic rules are:-
Consumption of 20 – 50 gms of net carbs per day
Moderate protein intake
High fat intake
 An intake of 30 gms of net carbs or less will typically induce ketosis.

2) TARGETED KETOGENIC DIET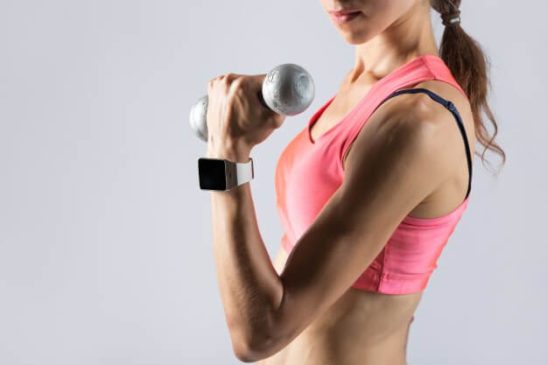 The targeted ketogenic diet is targeted specifically for workout energy.  Targeted means eating directly just before or after the workout.
The TKD is best for individuals who know their limits and what pushes their body out of ketosis. This type of ketogenic diet is ideal for people who workout and maintain exercising performance
While trying TKD, aim for 25-30 gms of net carbs around 30 minutes to an hour before exercise or workout. This would make up your carb intake for the day.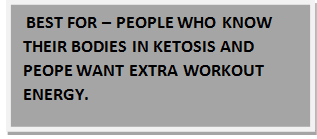 3) CYLICAL KETOGENIC DIET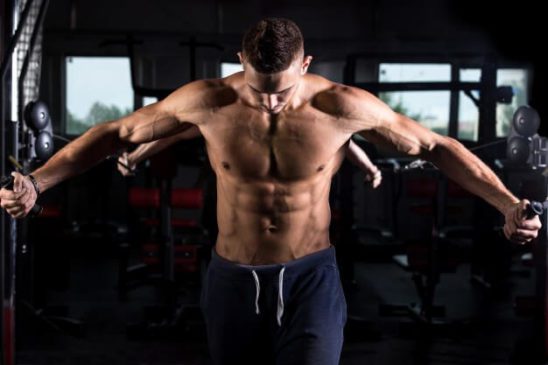 THE CYCLICAL KETOGENIC DIET DEVOTES ONE TO TWO DAYS OF FULL CARBOHYDRATE CONSUMPTION IN ORDER TO FULLY REFILL MUSCLE AND LIVER GLYCOGEN STORES. This means this diet is not suitable for those who can't do heavy exercise on a daily basis. The basic purpose of cynical ketogenic diet is to use carbs as a tool to maximize muscle growth and exercise performance while you still get the benefits of a ketogenic diet.
The standard format of a cynical ketogenic diet is 5-6 days of ketonic dieting and 1-2 days of high carb eating. The two-week cycle has 10-12 days of ketonic diet and 3-4 days of carb loading.
The primary goal of this diet is to temporarily switch up of ketosis to refill muscle glycogen, in order to sustain training performance in the next cycle.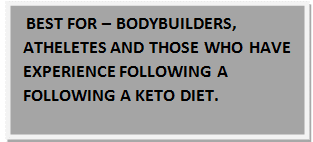 4) HIGH PROTEIN KETOGENIC DIET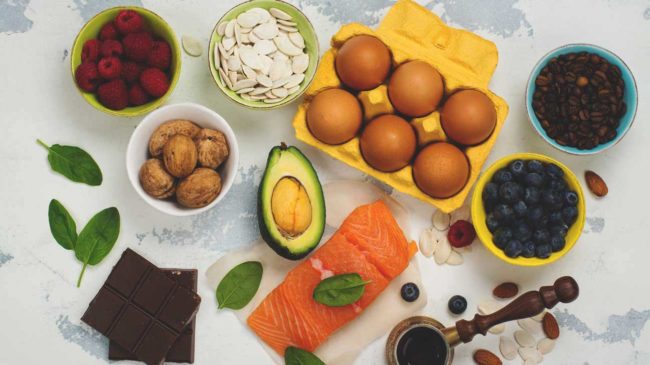 THE HIGH PROTEIN KETOGENIC DIET IS SIMILAR TO SKD BUT WITH ADDITIONAL PROTEIN.
While you're adding protein in the SKD it won't be enough to induce glucogenesis. There is a misconception that ketosis is indicative of protein breakdown. In reality, body adapts to the new state and shreds minimum amount of muscle tissue.
Be careful eating too much protein. This can be bad for ketosis and keep you from reaching your goals.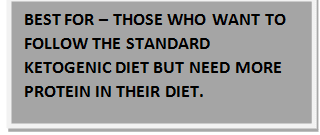 How to get started with Ketgenic Diet –
ketosis takes some time to get into- about two weeks of low carb eating is required for initial adaptation of the plan. During this time there will be fatigue, tiredness and gastrointestinal issues also referred to as "keto flu". The meal plan is decided in such a way to gan ive adequate amount of fiber and protein intake. The greatest part of ketogenic diet is that it spares muscle loss, where carb based diet doesn't.
Foods recommended on a ketogenic diet –
Meat: beef, goat, lamb, turkey, pork, chicken.
Fish: salmon, trout, catfish, sardines, tuna, haddock, and many others.
Fruits: strawberries, blueberries, raspberries, avocado.
Vegetables: broccoli, asparagus, Brussels sprouts, cucumbers, many others.
Nuts and seeds: almonds, walnuts, sunflower, pumpkin, sesame, etc.
Dairy products: cheese, Greek yogurt, sour cream, heavy cream.
Fats and oils: peanut butter, flaxseed oil, butter, sesame oil, olive oil and almond oil.
Foods to avoid during a ketogenic diet –
Grains: Wheat, oats, corn, barley, rye. Includes breads and pastas.
Artificial sweeteners: Sucralose, equal, acesulfame, etc.Processed foods:
If it contains carrageenan, then don't eat.
Four week ketogenic diet plan diet chart:
WEEK 1 –
Cheese pakora (fried in peanut oil/ coconut oil)
Cheese egg omlette with lots of cheese (cooked in olive oil and butter)
Cheesy scrambled eggs with lots of capsicum (cooked in olive oil and butter)
Simple salad (spinach, capsicum, mushrooms stir fried in olive oil and butter, sometimes with chicken, sometimes with egg and sometimes only veggies topped with lots of cheese.)
Cream of palak soup with stir fried broccoli or mushrooms.
Solkadhi and baked French beans with cheese.
Cauliflower curry in coconut milk and coconut oil.
 Baked spinach with cheese and cream
Lemon chicken stew
Fried paneer pakora
Stir fried mutton with spices of choice
Cabbage salad with coconut
WEEK 2 –
In this week special mix of coconut oil, cheese and cream is introduced. All you need is to beat these three ingredients together and gulp it down. It may sound hard but that is what needed to be done. You can add any spices if you want of your choice but don't add sugar. This mix will help a lot in enhancing your fat loss.
Bullet coffee (coffee/ tea mixed with coconut oil, cream and butter mix)
Simple salad (spinach, capsicum, mushrooms stir fried in olive oil and butter, sometimes with chicken, sometimes with egg and sometimes only veggies topped with lots of cheese.)
Spiced fried paneer pakora
        Red channa salad
Lemon chicken
Soya nugget curry
Stir fried ladyfinger with peanuts (maharastrian style)
Stir fried French beans with cheese topping or cheese fondue.
Cauliflower cooked in coconut oil and coconut milk.
Cream of mushroom.
Chicken stew.
Cheese pakora.
WEEK 3 –
As the week progresses the keto diet becomes tougher. Week 3 calls for a fasting stage. So you must eat early breakfast, no lunch and after 12 hours of fasting have a fat full diner. This is called intermittent fasting.
Bullet coffee
Fasting, just keep sipping water and sugar less green tea or lemon water with pepper
6-8 almonds everyday for this week
Chicken in pesto sauce with paneer and spinach stir fried in olive oil
Paneer chilly
Chicken barbeque with spinach and cheese salad
Spinach egg omlette with lots of cheese
WEEK 4 –
In this week you are required to eat only dinner, while fasting for the entire day. You can have green teas and lemon waters all day.
Black tea/ lemon tea without sugar
Green tea without sugar
Lemon tea without sugar
Lots and lots of water
Stir-fried green beans with coconut and peanut
Shezaun chicken
Chicken stew
Thai chicken
Lemon chicken
Stir fried paneer with spinach and bell pepper
Almond flour pancakes
(NOTE: – This diet has many variations and strict to follow. It is always advisable to consult a dietitian beforehand to prevent any harm to the body).
Advantages of a ketogenic diet – 
Weight loss becomes easy.
You will feel energetic
Blood cholesterol will be controlled near normal
Blood sugar levels remain within range
Helpful in treating brain disorders
Disadvantages of a ketogenic diet:
It makes you lose muscle.
Puts strain on kidneys.
Makes it difficult to eat at social events.
May cause nutritional deficiencies.
Before following any diet or making any changes in your food plan always consult a dietitian to make sure the new diet suits your body.