Leaders are seen as role models. We have an image of a conventional, disciplined, sincere and sophisticated person as a leader. They are supposed to be perfect living beings with perfect lives. But these world leaders are different; they are breaking stereotypes and setting new goals. Young leaders like President of France, Emmanuel Macron, Prime Minister of Canada, Justin Trudeau and Prime Minister of New Zealand, Jacinda Ardern are breaking age-old stereotypes like a pro. Here are some interesting facts about them.
1. Justin Trudeau – 
Justin Pierre James Trudeau is currently serving as 23rd Prime Minister of Canada. Here are some things about him which makes him special.
He strives for gender neutrality – 
Canada is among first few countries to legalise same-sex marriages. The Canadian Prime Minister promotes gender equality and has shown his support for the LGBTQ community. On various occasions, he has tried to make things gender neutral. For an instance, in an event, he asked a lady to use "people kind" instead of "mankind". He also marched in Toronto pride parade for LGBT rights. Further his cabinet of ministers also has a considerable number of female members. These little acts of his have made his way to the hearts of people.
He gives a personal touch to his work – 
After the Canadian Prime Minister welcomed Syrian refugees by tweeting "To those fleeing persecution, terror & war, Canadians will welcome you, regardless of your faith.", he himself went to meet them personally. He had also thanked people to vote for him on the subway after the day he won the elections. Personal touch and humbleness can be seen in his work which is missing in the work of many politicians.
He is just like another citizen – 
The PM plays many outdoor games, on several occasions he was also seen dancing. On contrary to the typical image of politicians, this man has a tattoo and also accepted having done drugs in his early life and supports the legalisation of marijuana. Apart from this, you can see him in Superman T-shirts or even shirtless. Photos of his playing with kids and balancing them, on one hand, have also gone viral.
2. Emmanuel Macron – 
The 39-year-old man is the youngest president of the French Republic. He is one of the strongest personalities of the world. Following are the things which make him different from the rest.
He has adopted the centralist policy – 
Political parties and leaders mostly adopt either left or right ideology, but Emmanuel Macron has brought centralist policy in France. This simply means that he will not follow either left or right ideology but will do what is best for the country.
He gives equal importance to his wife – 
The French president has married his teacher, Brigitte Macron who is 64 years old and married to the president from last 10 years. Because of this huge difference in the age, this couple was subject of many news headlines. She was actively involved with him in the presidential election campaign and both of them work as a team. The president has even talked about giving his wife a post, which has been criticized by other parties by labelling it as 'nepotism'. While Emmanuel believes that if a spouse work with its partner then shall be given recognition as well. In this way Emmanuel is breaking stereotypes, first, marrying a woman who is much older than him and secondly, giving her equal respect and recognition.
3. Jacinda Ardern – 
37 years old leader of Labour party, Jacinda Ardern is the current Prime Minister of New Zealand. Let's find out what makes her different.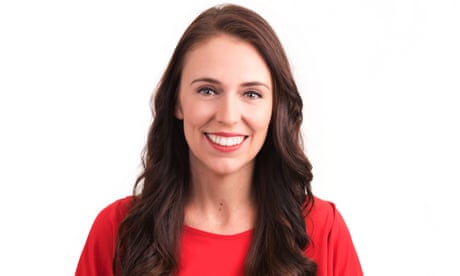 37 years old leader of Labour party, Jacinda Ardern is the current Prime Minister of New Zealand. Let's find out what makes her different.
She is unmarried and pregnant – 
Yes, the New Zealand Prime Minister and her partner Clarke Gayford are expecting their first child in June. While there are still very few female leaders, Jacinda is breaking all stereotypes related to the woman, work, and marriage.
Clarke will be 'stay home dad' – 
According to Jacinda's Instagram post, through which she revealed the news of her pregnancy, while she will be PM of New Zealand her partner Clarke will stay at home to take care of the baby after birth. This move by the couple again sets couple goals of flexibility and understanding. This shows that the role of a person in a relationship shall be defined by the situation and need instead of one's gender.
Do you know any more world leaders who are breaking stereotypes, let us know in the comment section?