Bollywood has produced some of the most expensive songs ever.  Some Indian songs cost more than the budget of small budget films.  Filmmakers spent a lot of money on sets, costumes, and foreign dancers to create such songs. These expensive Hindi songs were able to create buzz among the viewers. Here are 12 most expensive Bollywood songs.
1. Party All Night – Boss (6 Crores)
With Sonakshi Sinha and Akshay Kumar setting the dance floor on fire along with 600 foreign dancers, this song from the 2013 film 'Boss' is the most expensive song ever made in Bollywood. Yo Yo Honey Singh, also a part of the song, composed as well as sang this song that had all the ingredients required for a huge blockbuster. Eventually, this 'Party Anthem' went on to become one of the most popular songs of 2013.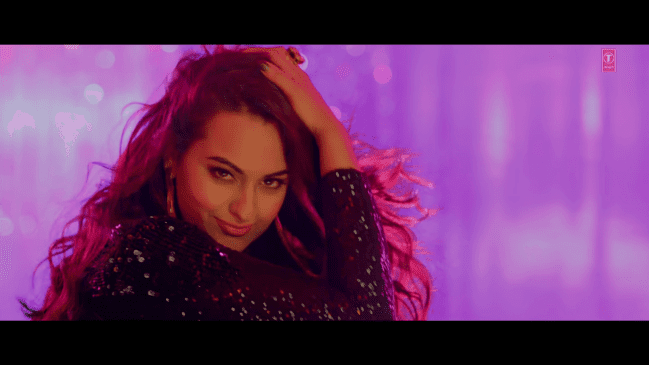 2. Malang – Dhoom 3 (5 Crores)
The third installment in the popular 'Dhoom' franchise, Dhoom 3 was an excellent movie boasting of Aamir Khan's brilliant acting skills as well as Katrina Kaif's stellar dancing abilities. YRF spent a whopping 5 Crores for the song 'Malang' in this movie. Over 200 dancers were flown to Mumbai from USA  and were trained for 20 days just for this song. All these efforts did pay off as both, the movie, as well as the song, were huge blockbusters.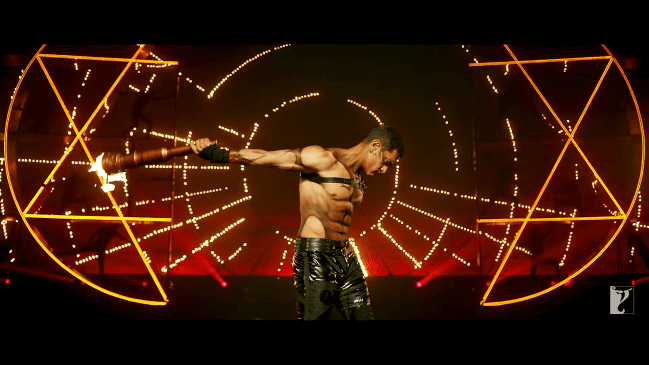 3. Kilimanjaro – Robot (4 Crores)
Picturised on superstar Rajinikanth and the stunning Aishwarya Rai, Kilimanjaro is a beautiful song from the blockbuster movie 'Robot'. It is the first Indian video to be filmed at Machu Picchu in Peru. Choreographed by Raju Sundaram, brother of Prabhudeva, this song shows both Rajinikanth and Aishwarya Rai in never-seen-before unique looks with a host of tribal dancers in the background as well.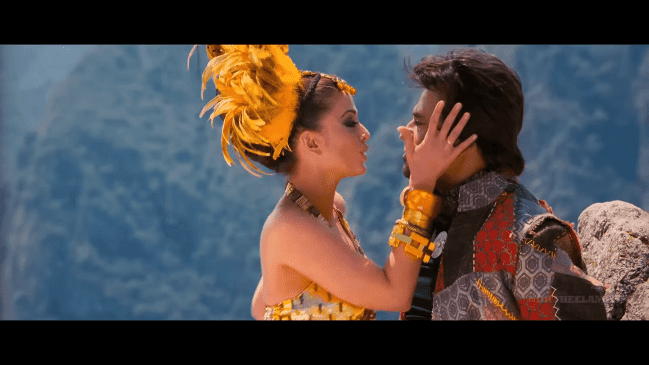 4. Radha Nachegi – Tevar (2.5 Crores)
The 2015 film Tevar starring Arjun Kapoor and Sonakshi Sinha couldn't manage to impress the audiences with its average storyline but what stayed with the audiences even after they left the theatres was the song 'Radha Nachegi'. Choreographed by Remo D'souza, this beautiful song cost the producers a whopping 2.5 Crores. Interestingly, the lehenga that Sonakshi wore in this song, alone cost 75 lakhs.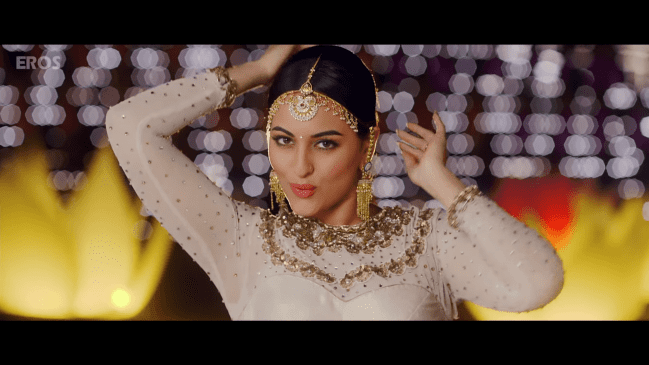 5. Piya Ke Bazaar – Hamshakals ( 2 Crores)
Starring Esha Gupta, Tamanna, and Bipasha Basu along with 500 background dancers, this song from Humshakals was a complete hit as opposed to the film. The sizzling song also starred the leading men of the film. The song features a stellar set as well as exquisite costumes which pushed the budget of the song to an astonishing 2 Crores.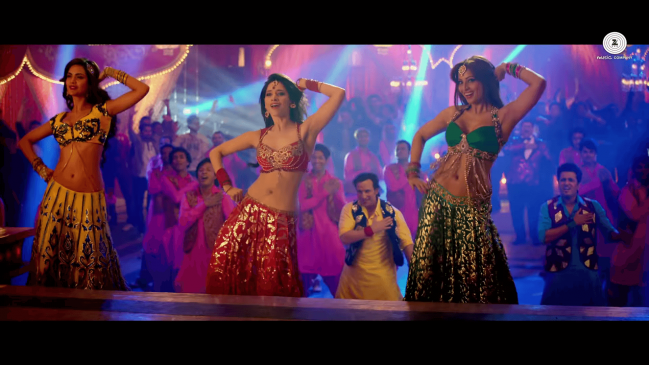 6. Tha Karke – Golmaal Returns (3.5 Crores)
This song featured over 1,000 background dancers as well as 180 stuntmen along with all the stars of the movie. Not just that, Rohit Shetty got 10 of the costliest cars of that time to feature in the song. It took 12 days to shoot the entire song and unsurprisingly, cost the makers a staggering 3.5 Crores. It was a remake of the Athiradi Song from the film Sivaji The Boss featuring Rajinikanth and Shriya Saran.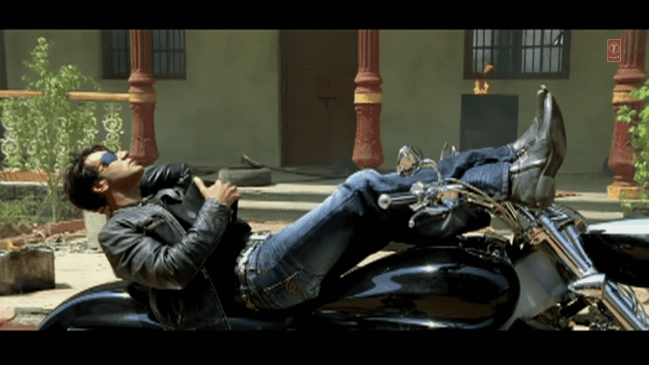 7.Saturday Saturday – Humpty Sharma Ki Dulhania (3 crores)
This party track from the 2014 movie ' Humpty Sharma Ki Dulhaniya' became a huge hit and gained immense popularity amongst the youth, especially amongst the teenagers. Starring Alia Bhatt and Varun Dhawan, this song was shot at filmcity and it went to become one of the biggest hits of the year. Looking at the popularity it gained and the popularity it still has, it is pretty clear that the producers have no regrets whatsoever to have spent a sum of 3 Crores for this song.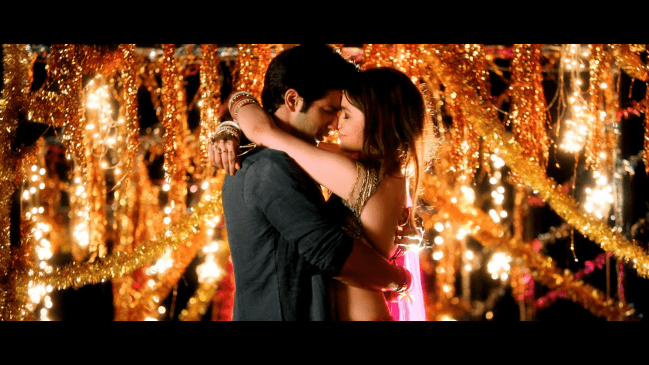 8. Chammak Chalo -Ra-One (3 Crores)
Ra-One was one of Shahrukh Khan's most ambitious projects ever. And Chammak Chalo was a big part of this project. Not only did the song feature Grammy-winner singer Akon's voice, but it also put up a lavish set in Yash Raj Studios that cost a whopping 3 Crores. Also, with Kareena Kapoor sharing screen with Srk, it wasn't a surprise when the song went to become a huge hit.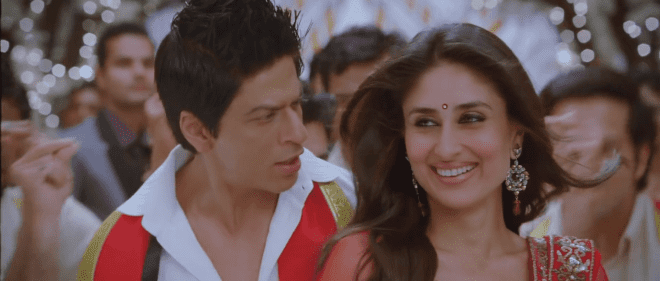 9. Dola Re Dola – Devdas (2.5 crores)
Sanjay Leela Bhansali is known to put up iconic, humongous sets while filming his movies. And while filming the song 'Dola Re Dola' from Devdas, he did the same thing as he set up a huge set. Also, he didn't compromise on the costumes as the leading ladies along with other background dancers were provided with the most beautiful sarees. With the big set as well as with the expensive costumes, the song alone cost the makers a sum of 2.5 Crores.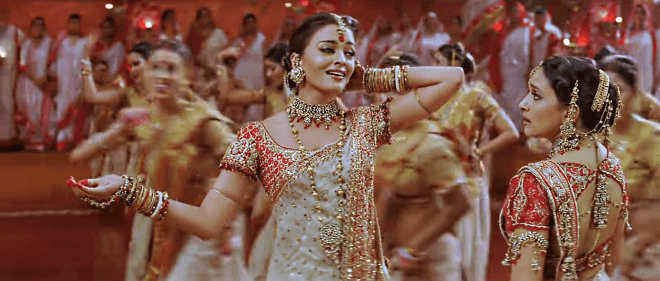 10. Azeem O Shaan Shahenshah -Jodha Akbar (2.5 Crores)
Jodha Akbar, directed by Ashutosh Gowarikar, was a stunning movie that boasted of huge sets and beautiful costumes. One of the songs from the movie, Azeem O Shaan Shahenshah, was one of the main parts of the movie and so the makers didn't mind spending a whopping 2.5 Crores for it. The song featured over 400 dancers as well as 2,000 side artists, making it one of the most visually entertaining songs ever made in Bollywood.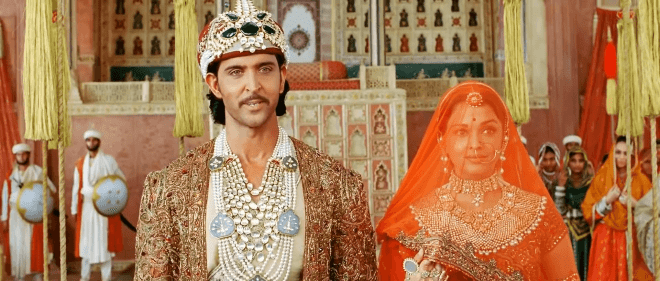 11. Jalebi Bai (Double Dhamaal)– 1.5 Crores
The sequel to the extremely entertaining 'Dhamal', this movie clearly couldn't entertain the audiences at all. But what it gave the audience was a new item number that managed to gain a lot of popularity within no time and soon became a member of the most famous item numbers of Bollywood. Starring the stunning Mallika Sherawat, this song cost the makers an insane sum of 1.5 Crores.
12. Pyar Kiya Toh Darna Kya – Mughal-E-Azam ( 1 Lakh)
Mughal-E-Azam was a huge step by Bollywood considering the time and budget that was spent in its making. The song 'Pyar Kiya Toh Darna Kya' was also very unique and something that Indian audiences had never seen before. And while the final result was a magnificent song, it came at the cost of an astounding 1 Lakh Rupees( In the current time, it would have cost 6.75 crores).  It was the most expensive song at that time and reflected and each of its frames reflected sheer brilliance and grandeur.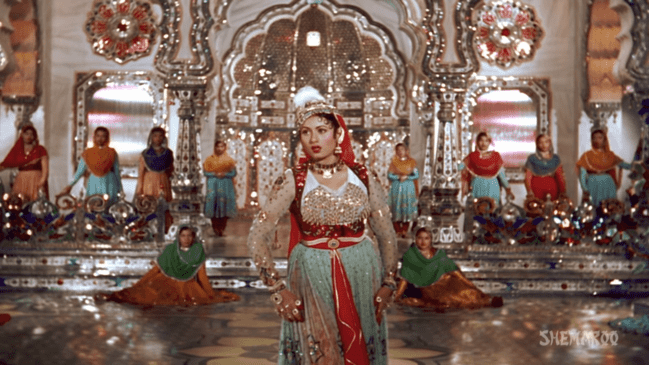 Which song did you like most among these most expensive Hindi songs?