India is the land of Cricket and Bollywood. There are many internation cricketers who tried their luck in Films and Television as well.  While some of the cricketers was able to build an alternate carrer.  Most of them could not make big impact and we did not see them on screen beyond one film. Here are 21 Cricketers who appeared in Bollywood films, regional language films and Televsion series.
1. Sunil Gavaskar
The Little Master Sunil Gavaskar is undoubtedly, one of the most prolific and excellent batsmen to have played the game. And while the ace batsman stunned everyone with his master strokes, he also tried his luck in acting as he starred in a Marathi movie named 'Savli Premachi' in 1980. He even made his Bollywood debut in the 1988 movie 'Malaamaal', where he played himself. This film also featured Naseeruddin Shah.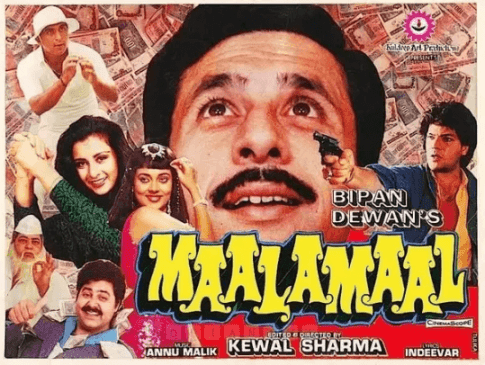 2. Ajay Jadeja
Ajay Jadeja was one of India's most popular cricketers, known for his excellent fielding as well as batting skills. He had also captained the Indian team for a few ODI's before the match-fixing fiasco put a permanent full stop to his career. After the end of his cricketing career, he tried his hand in Bollywood as he starred in 2003 movie ' Khel'. But the failure of this movie meant Ajay Jadeja was never seen in any more movies and he returned back to cricket as a commentator and an analyst.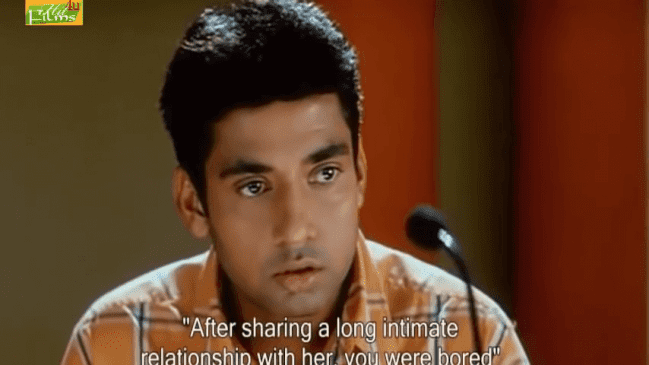 3. Kapil Dev
The captain of the famous World-cup winning team of 1983, Kapil Dev is one of the best all-rounders around the World to date. While the talented cricketer is famous for his numerous match-winning innings and spells, he is also known for his small roles in various movies like Iqbal, Mujhse Shaadi Karogii and Chain Kulii Ki Main Kulii. One of the peculiar things about these roles is that he has played himself in all these movies.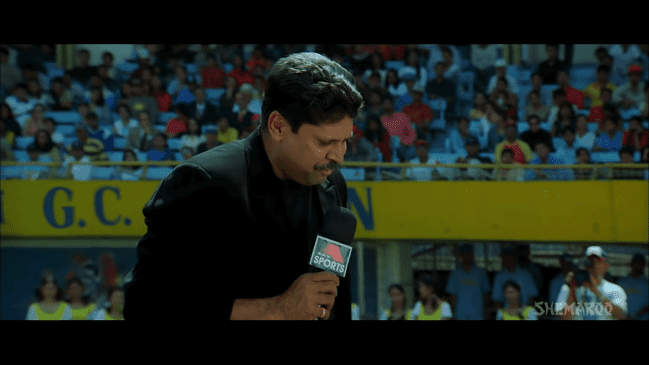 4. Yograj Singh
Father of Yuvraj Singh, Yograj Singh's cricketing career lasted for a really small time as he could only play 1 Test and 6 ODI's for India. But completely opposite to this, was his acting career as he starred in about 30 Punjabi Films. He also played a role in the 2013 movie Bhaag Milkha Bhaag, where he played the role of Milkha Singh's coach.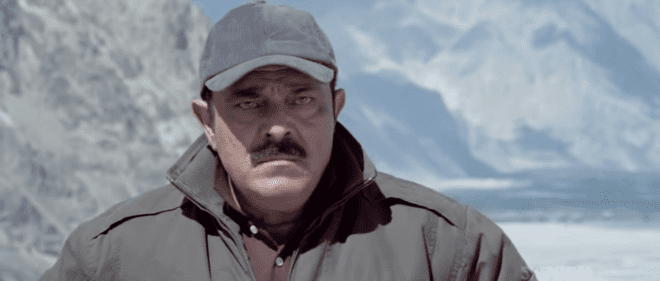 5. Vinod Kambli
Just like Sachin Tendulkar, Vinod Kambli was one of the best talents to come out of Mumbai and play for the national side. But unlike Sachin, Kambli couldn't handle the success well and soon lost his place in the team. After the end of his cricketing career, he tried his hands in movies as he starred in the 2002 movie 'Annarth'  alongside Sunil Shetty. Unfortunately, the movie couldn't do well at the box office and meant the end of another career for Vinod Kambli.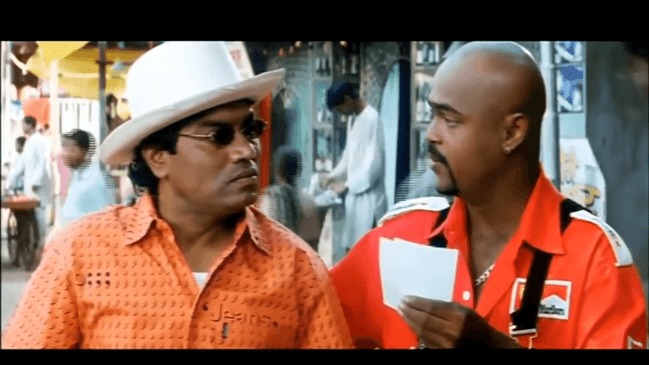 6. Yuvraj Singh
As his father Yograj Singh acted in various Punjabi movies, Yuvraj Singh too acted in a few Punjabi films as a child artist. But his focus was always on Cricket as he made his ODI debut in 2000 and the rest, as they say, is history. Interestingly, Yuvraj Singh was also the voice of a character in the 2008 animated movie 'Jumbo'.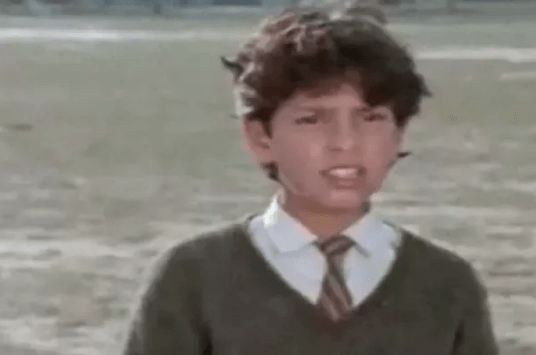 7. Syed Kirmani
Syed Kirmani was one of India's most skilled wicket-keepers, having won the award of the best wicket-keeper of the 1983 World cup. And while he impressed everyone with his wicket-keeping skills, he also played an important role in the 1985 movie 'Kabhi Ajnabi The'. Kirmani appeared again on the silver screen as himself in the 2012 Malayalam movie 'Mazhavillinattam Vare'.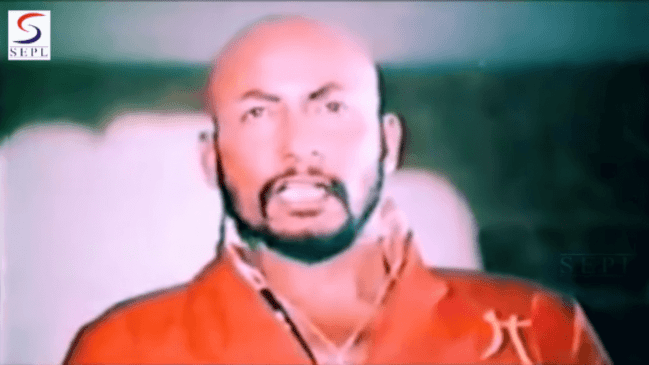 8. Sandeep Patil
While Syed Kirmani played the antagonist in 'Kabhi Ajnabi The', another cricketer Sandeep Patil played the protagonist opposite Poonam Dhillon. The experiment to cast two cricketers in a movie didn't work well as the movie was a box-office disaster. Unsurprisingly, Sandeep Patil was never seen in any movie again.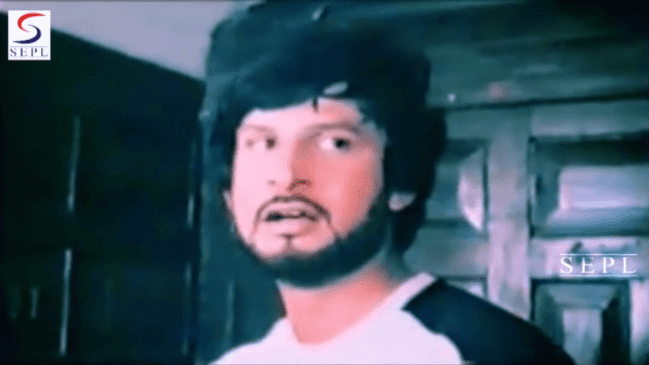 9. Salil Ankola
Although Salil Ankola did not have a promising Cricket career, he did manage to gain fame and popularity with his acting skills as he starred in TV serial called Chahat aur Nafrat. He also acted in the movies 'Kurukshetra' and 'Chura Liya Hai Tumne'. He was also a part of the popular horror show 'Ssshhhh… Koi Hai'.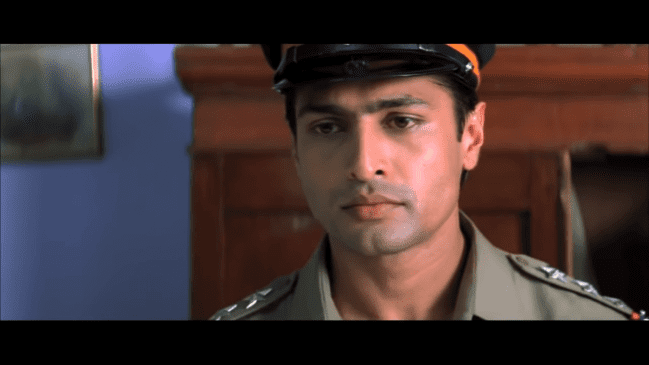 10. Mohsin Khan
Mohsin Khan was considered one of the most talented emerging batsmen of his time. He was touted to become one of the most successful openers for Pakistan. But fate had other plans as Mohsin Khan actually disappeared from Cricket and starred in films like Ghunghat', 'Saathi', 'Batwaara'.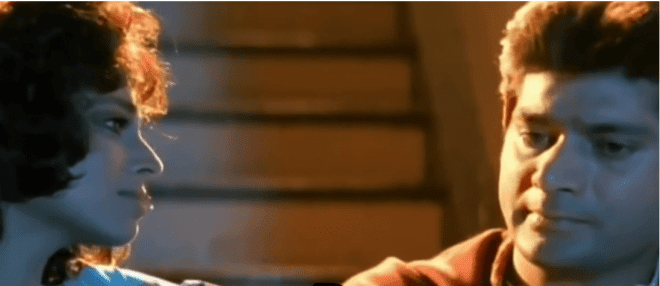 11.Sachin Tendulkar
Sachin Tendulkar is without any doubt, one of the best players the game has ever produced and is rightly called, the god of Cricket. In a career spanning 24 years, he worked really hard and broke many records. 'Sachin : A Billion dreams' was a movie released in 2017 that depicted his struggle and his entire career. Sachin Tendulkar played himself in this movie that was more of a documentary than a commercial film.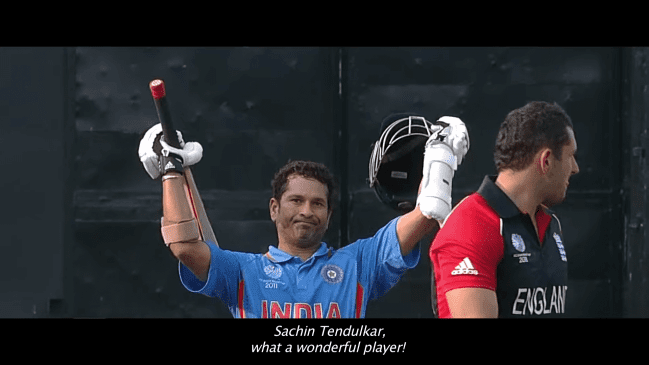 12. Bret Lee
Bret Lee is surely one of the best pace bowlers in the world to have ever played the game. Known for his fiery and dangerous bowling, Lee shocked everyone when he starred in an Indo-Australian movie as the male lead. With Anupam Sharma as the director, while Tannishtha Chatterjee playing his love interest, Lee made a rocking debut in the 2015 film 'Unindian'.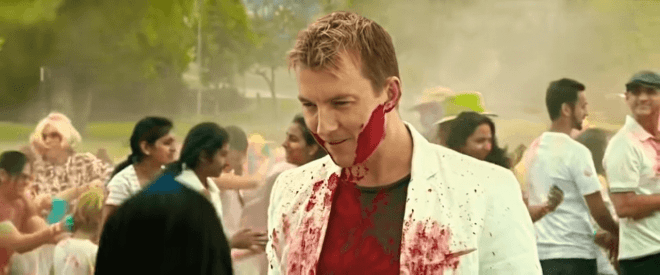 13. Salim Durani
Salim Durani was a great Indian cricketer who was famous for hitting sixes at the request of the crowd. He was also the first cricketer ever to receive the prestigious Arjuna Award. While he had a successful career in Cricket, he also tried his luck in movies as he starred in 'Charitra' in 1973, opposite Parveen Babi.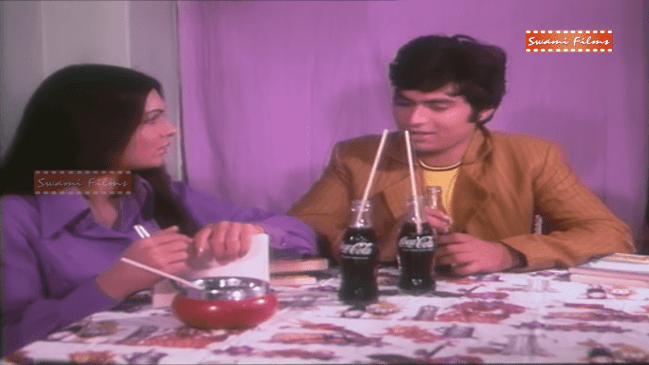 14.  Sadagoppan Ramesh
Sadagoppan Ramesh had a dream start to his career in Cricket as he averaged over 50 in his first six tests. He even became the first Indian cricketer to take a wicket off his first ever ball in ODI cricket. But he could not be consistent with his performances and was soon dropped out of the team. He has acted in a  Tamil movie called 'Santosh Subramaniam (2008)', while he played the lead role in another  Tamil movie named 'Potta Potti'.
15. Sreesanth
Sreesanth, known for his exuberant and emotional behavior on and off the field, was one of the most talented fast bowlers that played for India. Part of 2 world-cup winning teams, his career came to an end after the infamous spot-fixing fiasco in 2013. While his Cricketing career did not go well, he starred in the Bollywood movie Aksar 2 as well as the Malayalam movie Team 5. He was also a part of the TV Shows 'Ek Khiladi Ek Haseena' and the 12th edition of Big Boss.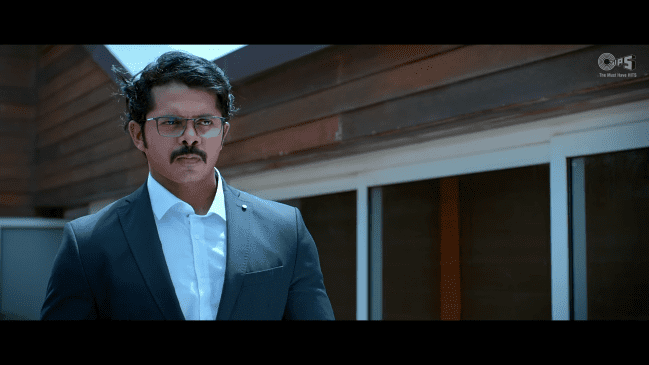 16. Krishnamachari Srikkanth
Krishnamachari Srikkanth or Kris Srikkanth, former captain of Indian team as well as former Chairman of the selection committee, was famous for his aggressive batting style and attacking strokes.  Even after retirement, he continued to be associated with the game as a coach or a commentator. He even participated in the 6th season of popular dance show 'Jhalak Dikhhla Jaa' in 2013.
17. Angad Bedi
Son of one of India's best left-arm spinners, Angad Bedi is an Indian film actor who made his debut in 2011 with the popular movie F.A.L.T.U. Over the years, he has portrayed many interesting characters in various movies like Ungli, Pink and Soorma. But before getting into Bollywood, he played cricket for Delhi up to the under-19 level.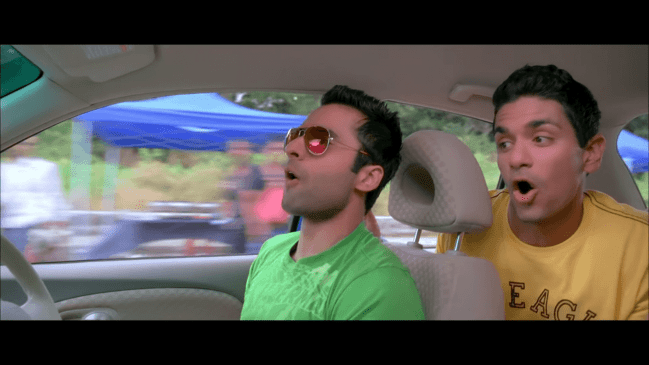 18. Irfan Pathan
Known for his brilliant swing bowling and also for his skills with the bat, Irfan Pathan was one of India's best bowling all-rounders. But with constant injuries and a loss of form, he lost his spot in the national team and couldn't make a strong comeback after that. He featured in the popular show 'Jhalak Dikha Ja's ' 8th season in 2015.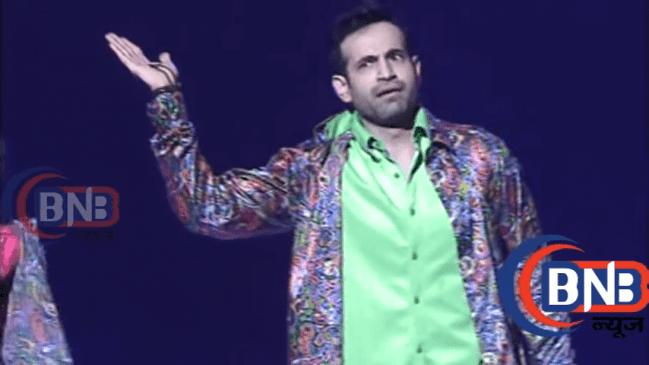 19. Navjot Singh Sidhu
Navjot Singh Sidhu played 51 Tests and 136 ODI's for India in a career spanning about 17 years. Also known as Sixer Sidhu, he was known for his six-hitting ability. Even after cricket, he kept himself busy with either commentary or television shows. He was seen in TV shows 'Comedy Nights with Kapil', 'The Kapil Sharma Show' as well as in 'Big Boss'. He also appeared in the film 'Mujhse Shadi Karogi'.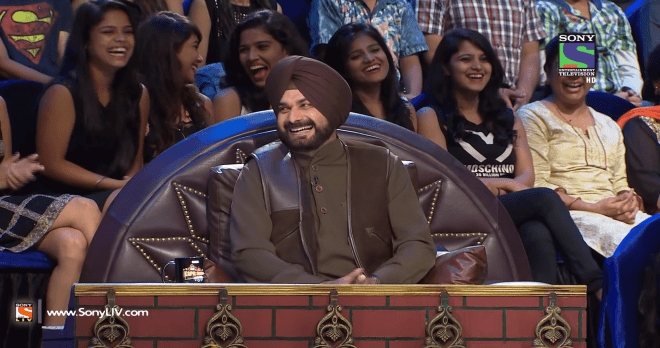 20. Indian Cricket Team
The climax of the 2004 film 'Mujhse Shaadi Karoge' saw the main leads of the film reach the venue of a cricket game. And to make this climax sequence even more authentic and dramatic, the makers brought in a few cricketers like Mohammad Kaif, Ashish Nehra, Parthiv Patel, Irrfan Pathan, Navjot Singh Sidhu, Harbhajan Singh, Jawagal Srinath. As a result, the movie turned out to be a big hit and people loved watching their favorite cricketers on the big screen.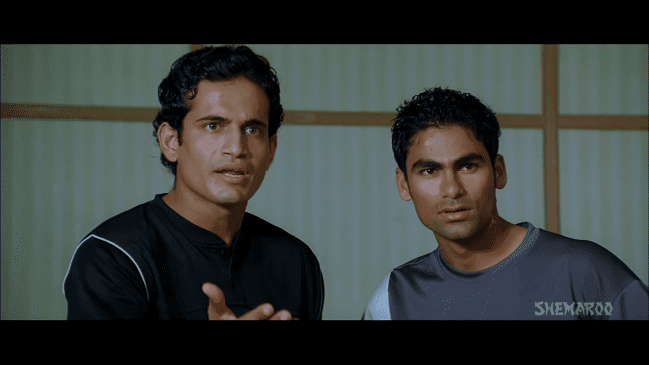 21. M S Dhoni
Not many know that MS Dhoni did a Cameo in 2010 film Hook Ya Crook, directed by David Dhawan. Starring John Abraham and Genelia Dsouza in lead roles, the movie eventually got shelved, even though 90% of its shooting was complete. The reason behind this was said to be the differences between the producers and the director.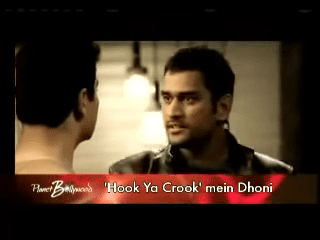 If you know any other cricketer who appeared in Indian films, please let us know in the comments section.