Bored of sitting at home through the lockdown and looking for series to binge – watch to pass time? You're at the right place. 
The Bollywood and Tellywood industry have stopped all the shooting until the lockdown gets over and under such circumstances we can't expect the release of any new movie or web series 
But there's nothing to worry, Trendpickle is here with its top series to binge – watch during lockdown. 
1.Ramanand Sagar's Ramayan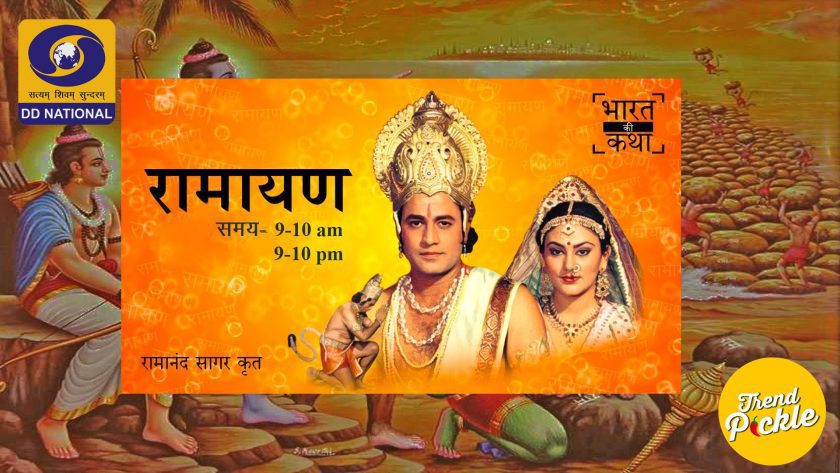 Channel: DD National 
Timing: 9 – 10 am and 9 – 10 pm (everyday)


The era of Doordarshan is back with the re – telecasting of the 1987 hit show Ramanand Sagar's Ramayan which starred Arun Govil, Deepika Chikhalia and Sunil Lahri in the pivotal roles of Ram, Sita and Lakshman respectively. All the 90's kids who haven't had a chance to watch this greatest epic tune into DD National at 9 am and 9 pm sharp during the lockdown days. 
It was the most popular series during its time to be aired in 55 countries with a viewership of 650 millions. This is definitely not to be missed. 
2. Baarish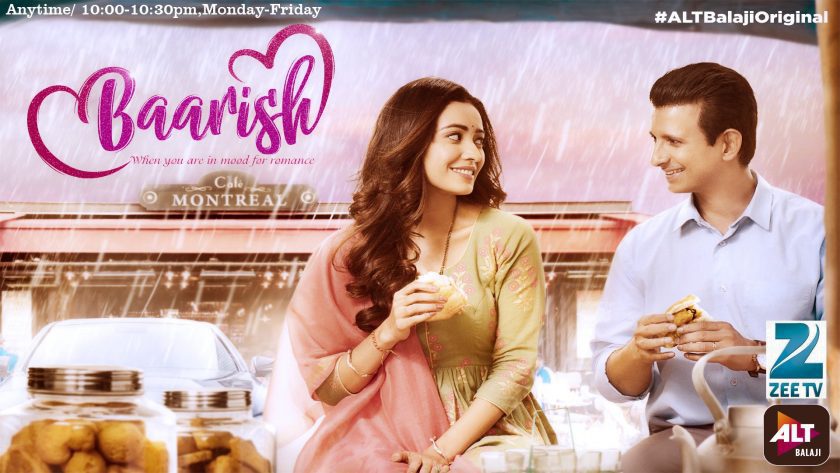 Channel: ALT Balaji/Zee TV
Timing: Anytime/10 pm – 10: 30 pm (Monday – Friday)
 A beautiful feel good series that throws light on the lives of Anuj Mehta and      Gauravi Karmarkar who are two complete strangers coming from different backgrounds. This ALT Balaji originally starred Sharman Joshi and Asha Negi in the lead roles. Currently, this is being telecasted on Zee TV from 10 pm – 10:30 pm from Monday – Friday. 
The viewers loved the chemistry of Anuj and Gauravi in the show. Announcing the airing of Baarish on Zee TV, Ekta Kapoor wrote "The show was probably more for tv than web ..I thought …gave it a very low promotional launch ! Thought it would be a nice one to round up the library..!not only did it do exceptionally well it opened up smaller towns and new audiences for us! Baarish worked for its simplicity and sweetness!" 
3. Bigg Boss 13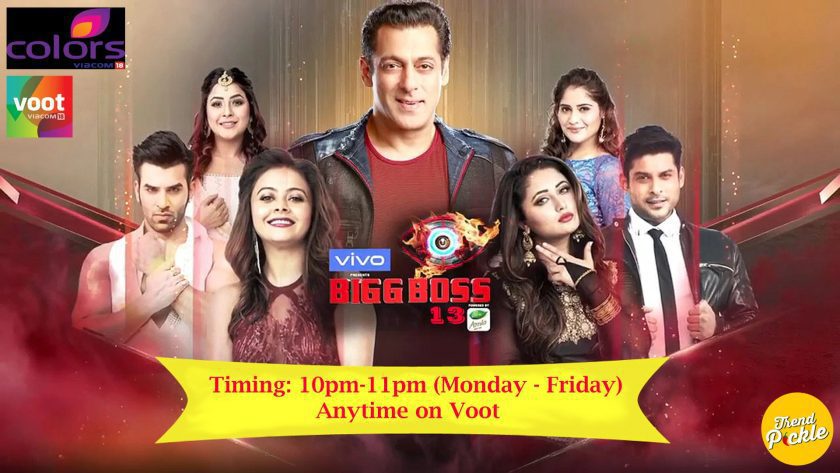 Channel: Colors/Voot 
Timing: 10 pm – 11 pm (Monday – Friday)/Anytime 
Colors is back with the most popular and controversial reality show, Bigg Boss 13. It was the most popular of all the season and helped the channel and production garner huge profits. The finale episode of Bigg Boss 13 saw a TRP of 10. 
The viewers missed it after it was over but happy days are back again. Bigg Boss is back on Colors, all the viewers who were missing their favourite contestants can tune in to Colors and watch the contestants in the crazy best. 
4. Hip Hip Hurray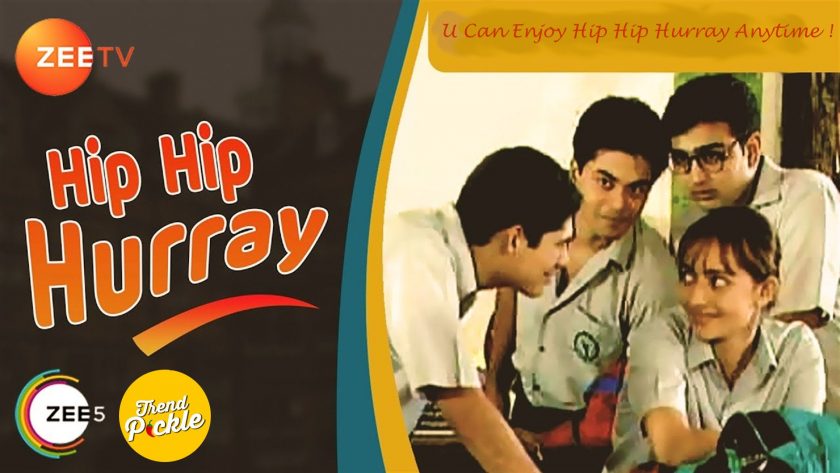 Channel: Zee 5 
Timing: Anytime 
This 1998 Zee TV show is now on the Zee 5 app for you to watch it anytime. The show was based on the students of DeNobili High School through joys and sorrows. The show threw light on the issues pertaining to students such as dating, drugs, careers, health, exams, and causes, in a light-hearted manner. 
Those who missed out on this show, tune in to Zee 5 and watch Hip Hip Hurray NOW! 
5. Karle Tu Bhi Mohabbat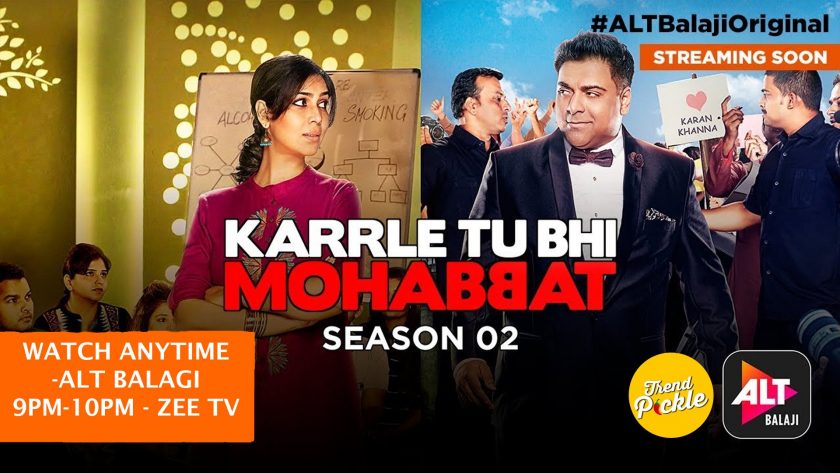 Channel: Zee TV/ALT Balaji 
Timing: 9 pm – 10 pm/ Anytime 
This show brings back together the hit reel life couple of Ram Kapoor and Sakshi Tanwar as Karan Kapoor, an actor and Dr. Tripurasundari Nagrajan, a de – addiction therapist. Karle Tu Bhi Mohabbat is a love story of Karan and Tipsy, proving that opposites attract. 
An ALT Balaji original, Karle Tu Bhi Mohabbat has gained popularity on the app with 3 seasons of the series. People loved the chemistry between Ram Kapoor and Sakshi Tanwar in the show. So all those who were missing this adorable couple on – screen, this show is a must watch of all of you. 
6. Kehne Ko Humsafar Hai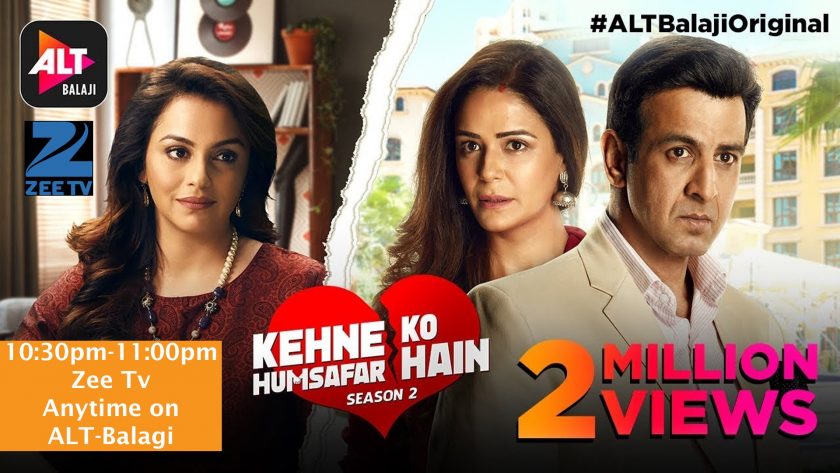 Channel: Zee TV/ALT Balaji 
Timing: 10:30 pm – 11 pm/Anytime 
This story revolves around a love triangle between Poonam, Rohit Mehra and Ananya Sharma played by Gurdeep Kohli, Ronit Roy and Mona Singh respectively. Poonam is a caring wife of Rohit Mehra who in turn has his heart for Ananya. Poonam and Rohit with their two loving daughters look like a happy family until the truth about Ananya and Rohit comes out in the open. 
This ALT Balaji original, managed to mingle with the audience, and has a total of 3 seasons. Now that it's being telecasted on Zee TV, it will surely win away the audience's heart. 
7. Special Ops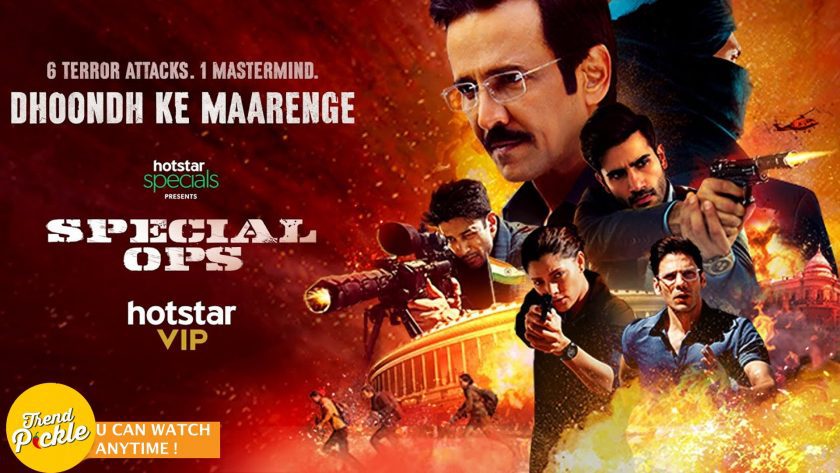 Channel: Hotstar 
Timing: Anytime 
Anyone looking for a thriller series to watch this lockdown, Special Ops is something you should definitely watch! With Kay Kay Menon in the lead, this series focuses on the life of Himmat Singh, who is a RAW agent, drawing a similar pattern in the terrorist attacks, well convinced that a single person is behind all the terrorist attacks. 
With his task force team consisting of five members spreading across the world aim to catch the mastermind. The story is loosely inspired by several espionage missions undertaken by India in the last two decades. 
8. State Of Siege: 26/11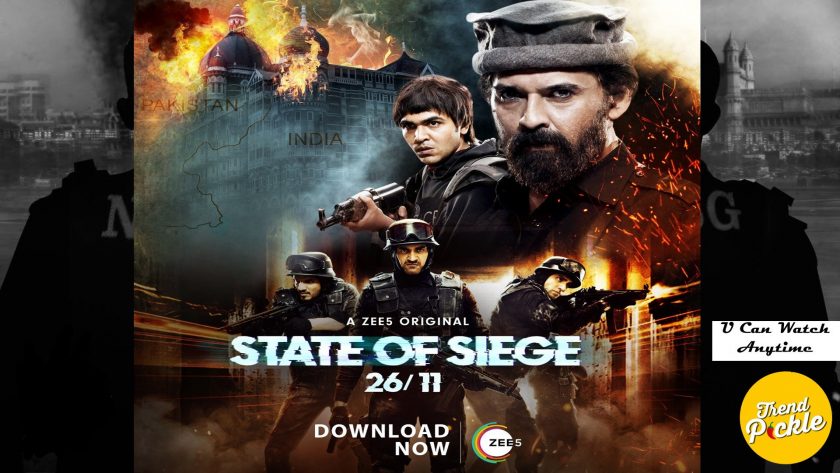 Channel: Zee 5 
Timing: Anytime 
This Zee 5 original is based on the Mumbai attacks of 26/11, which throws light on the activities of the Mumbai police in protecting the people and arresting the terrorists. 
The show starrers Arjun Bijlani, Vivek Dahiya, Arjan Bajwa, Shoaib Kabeer, Suzzane Bernert, etc. 
9. Mentalhood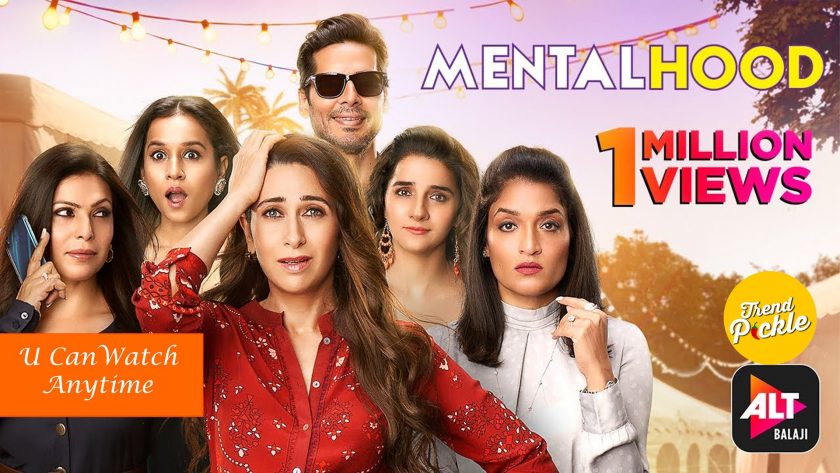 Channel: ALT Balaji 
Timing: Anytime 
This series sees the debut of Karishma Kapoor into the web series world. This show explores the different natures of mothers and how they manage their way through their child's expectations and try their best to raise their children. The series revolves around the multitasking nature of the mothers and how they try to give the best upbringing to their kids. 
Apart from Karishma Kapoor, this series features Dino Morea, Sandhya Mridul, Shruti Seth, Shilpa Shukla, etc. 
10. Asur: Welcome to Your Dark Side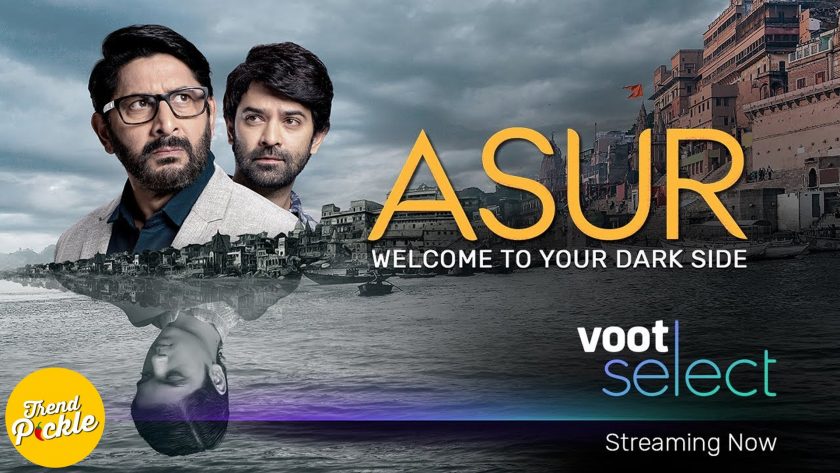 Channel: Voot Select 
Timing: Anytime 
This thriller web series follows the life of Nikhil Nair (played by Barun Sobti) who joins back his job at CBI as a forensic expert along with his former teacher Dhananjay Rajpoot. Set in the land of Varanasi, this series is a blend of suspense, mythology, and solving murder cases of people completely unrelated. 
If you're looking for thriller murder mysteries, Asur is the pick for you. 
11. Code M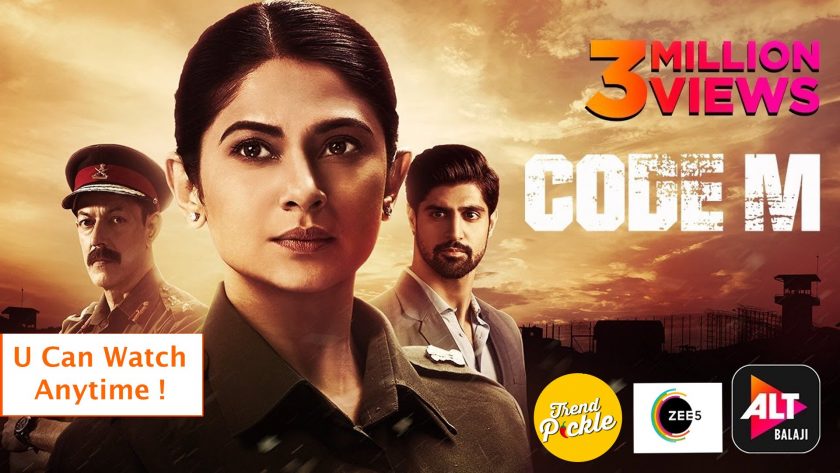 Channel: ALT Balaji/Zee 5 
Timing: Anytime 
The Maya of the Indian Television, Jennifer Winget, plays Indian Army Lawyer Monica Mehra in this gripping web series. While investigating a military encounter case, Monica Mehra discovers a conspiracy. The series follows her cracking the codes, while every new episode brings forth a new shocking revelation. This is definitely a must watch, if you're looking for binge watching a show. 
12. Never Kiss Your Best Friend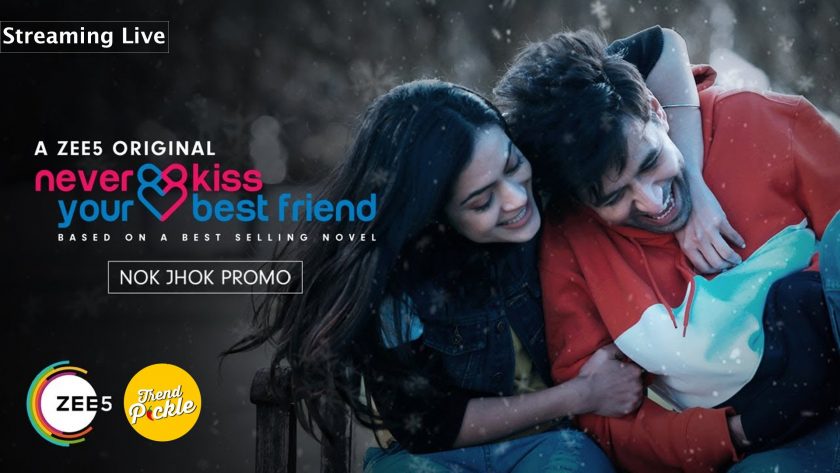 Channel: Zee 5 
Timing: Anytime
     A chance meeting, and they become the strongest of the friends. Their families doubted they were dating, their respective partners were jealous of their presence in their lives. But they were nothing, but "best friends", at least that's what they believed. From sharing each other's weirdest secrets to being with each other always, in difficulties and in happiness. Sumer Singh Dhillon and Tanie Brar were best friend goals for many of us.
    Never Kiss Your Best Friend, a web series based on the book with the same title by Sumrit Shahi. The web series starred Nakuul Mehta and Anya Singh in the pivotal role and was loved by the audience. 
13. YOU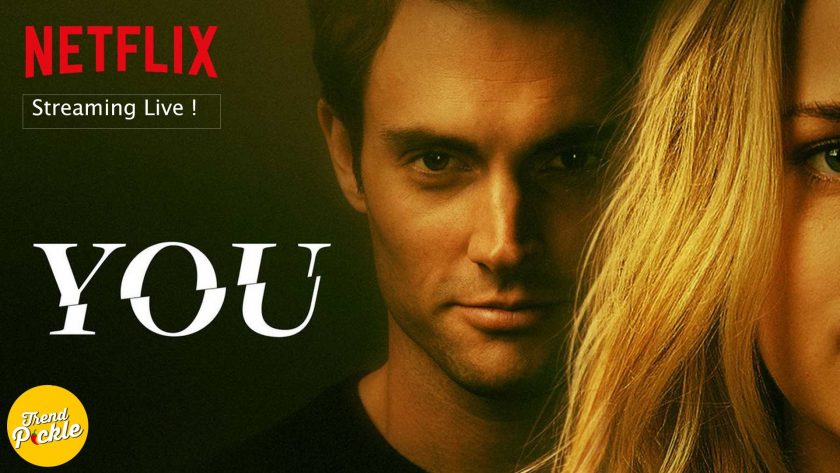 Channel: Netflix 
Timing: Anytime 
This suspense thriller follows the story of Joe Goldberg, a bookstore manager who becomes infatuated with different women on their first meet. Further in the series, the story revolves around his obsession and violence to get his love at any cost. 
The series has come with 2 seasons and on January 14,2020 the show was renewed for a third season. 
14. Bharat Ek Khoj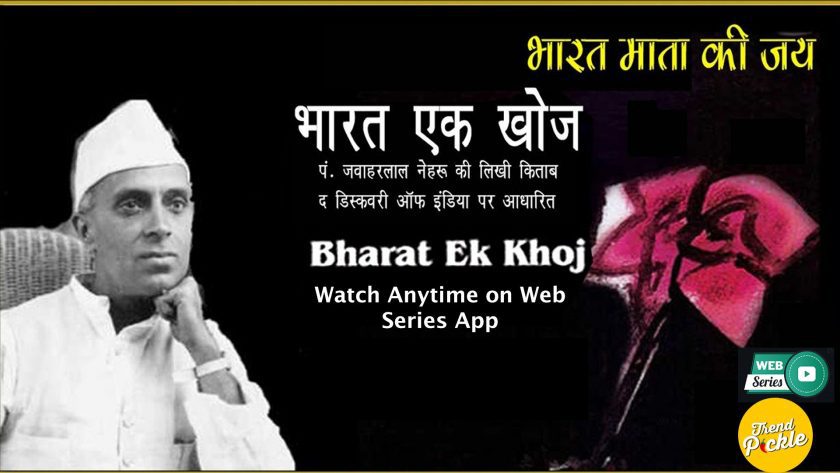 Channel: Web Series App 
Timing: Anytime 
Based on Jawaharlal Nehru's The Discovery Of India, Bharat Ek Khoj covers the past 5000 year history of India from the inception of India to its independence from the British in 1947. 
The show was originally telecasted in 1988 on Doordarshan and garnered huge popularity. Now, you can watch it anytime, anywhere on the Web Series app. 
15. Mahabharat
Channel: DD Bharti
Timing: 12 pm – 1pm and 7 – 8 pm everyday
Telecasted in 1988, BR Chopra's Mahabharat was a popular show during its run of Doordarshan. The show explored the story of the epic Mahabharat and starred the likes Mukesh Khanna, Praveen Kumar, Puneet Issar,  Pankaj Dheer in the pivotal roles. 
The series is now available on the web series app where you can what it anytime, anywhere.
That's our top series to binge – watch during the lockdown phase. Do read this and let us know if you have any other series to binge – watch during this time. We'll be back soon with the second part of series to binge – watch.