Crimes and criminals define not only places but certain time periods. Serial killers are very sick, insane and distraught compared to others. According to the FBI, a serial killer is characterized as somebody who is responsible for more than two killings during a period of time. They depict the figure of the dark side of human potential, but they believe they're the hero of their wonderland era.
It is actually quite difficult to comprehend how the mind of a deranged serial killer works. Some believe that a serial killer feels strongly attracted by a specific physical characteristic in the victim. It could be his or her appearance: facial features, clothes, or even personality. A serial killer has killed a thousand times in his/her head and has been waiting for the opportunity to put his/her fantasy into action. Here is the list of the most notorious serial killers who fulfill their fantasy into heinous action.
1) Harold Shipman: "Dr. Death"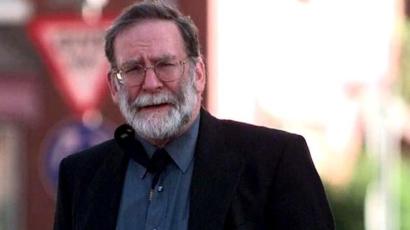 One of history's deranged serial killers, Harold Frederick Shipman was the UK's most notorious serial killer. According to the public inquiry into his crimes, the former family doctor killed at least 250 of his patients over 23 years while working as a popular British physician. A jury found Shipman guilty of the murder of 15 patients under his care, with his total number of victims estimated to be around 250. He was sentenced to life imprisonment with the recommendation that he never be released. He died in 2004, after committing suicide one day prior to his 58th birthday, by hanging himself in his cell at Wakefield Prison.
2) Jeffrey Dahmer: He committed his first murder at 18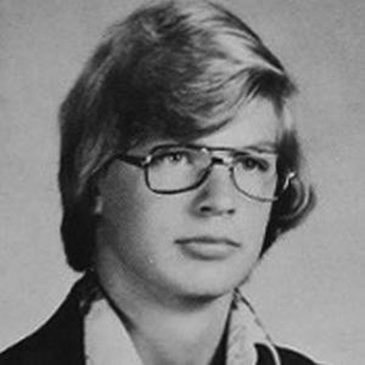 No list of the most deranged serial killers would be complete without Jeffrey Dahmer. Dahmer, known as the Milwaukee Cannibal, was ultimately convicted of murdering 17 young men over a 14 year period. But Dahmer didn't just murder them. He also slept with many victims after killing, raped, dismembered, and sometimes even ate them. During his trial, Dahmer admitted to drilling a hole into his victims' heads in an attempt to turn them into mindless sex slaves. In 1992, he was sentenced to serve 957 years in prison but was killed two years later by another inmate.
3). Elizabeth Bathory: Blood Countess
17th century Hungarian most vicious serial killer Countess Elizabeth Báthory was as horrifying as mythical Count Dracula. Bathory was popular for a terror, torturing and murdering more than 600 victims from her family estate. She was recognized as the "blood countess", she was seen as a true vampire because she bathed in the blood of some victims, believing it would keep her skin looking young. Bathory was shut up in Csetje Castle, held in solitary confinement in a room whose windows were walled up. She was 54 when she died there in 1614.
4). Tsutomu Miyazaki: The Human Dracula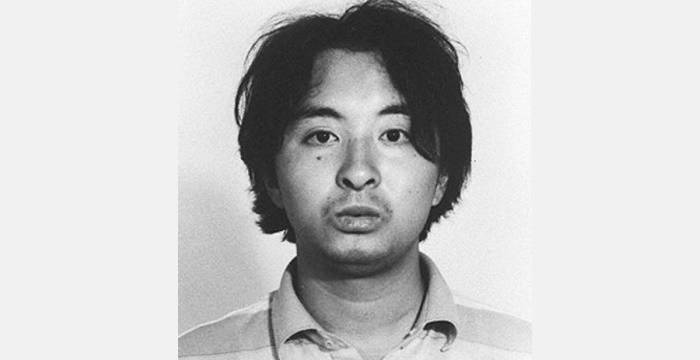 The Japanese Serial Killer is also known as The Otaku Murderer or The Little Girl Murderer. He abducted little girls, killed them and indulged in sexual activities with their corpses. On one occasion, he not only drank the victim's blood but ate her hand as well. He also preserved body parts as trophies and sent postcards to the families describing the murder. His father committed suicide and Miyazaki got a punishment for his heinous crime when he was hanged in 2008 when he was aged 45. 
5). Alexander Pichushkin: The Chessboard Killer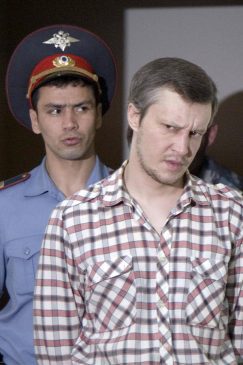 Russian Serial Killer Alexander Pichushkin was also known as the 'Chessboard Killer' and the 'Bitsa Park Maniac'. He was targeting homeless men whom he lured to his house with vodka. He had believed to killed 49 people, mostly with repeated hammer blows to their heads and inserted a vodka bottle into the gaping skull wound. He initially said he wanted to complete the number of squares on a chessboard and kill 64 people. He had caught in Moscow and convicted in 2007 of killing 48 people.
6) Andrei Chikatilo: The Butcher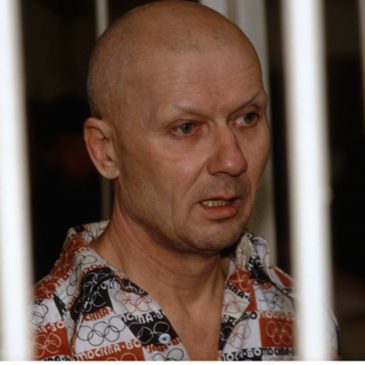 Andrei Chikatilo was a former school teacher who murdered more than 50 young people in the Soviet Union. He believed that whenever he used his knife, it brought him a psychological relief. He was responsible for sexually assaulting, killing and mutilating 53 women and children between 1978 and 1990 in Russia. He had been killed by a firing squad in 1914 after being captured.
7). Charles Edmund Cullen: The Angel Of  Death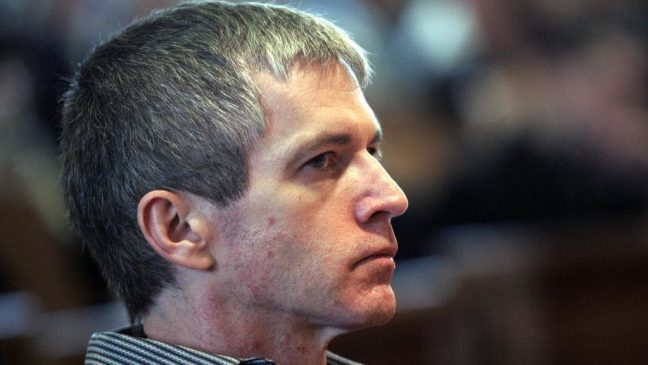 Charles Cullen is an American serial killer who worked as a nurse in many hospitals but kept switching jobs as he was fired for suspicious behavior from many of the higher authority. He confessed to murdering 40 elderly patients in New Jersey from 1984 to 2003. He did this heinous crime by poisoning his patients to death with unprescribed medication. Experts say he had more than 300 victims. Cullen has been imprisoned for life.
8). Paul Knowles: The Casanova Killer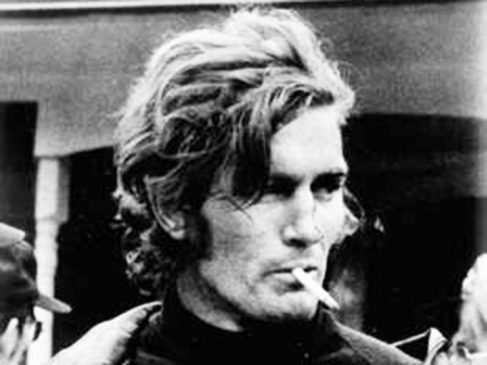 Knowles is known as the Casanova Killer, He used his charismatic looks and smile to make victims believe in him and later killed them. He killed a total of 18 people, although the count might be clearly more. His victims included men, women, and children. Knowles from Florida was eventually killed by an FBI agent in 1974 when he was trying to escape.
9). Ted Bundy: The Crazy Necrophile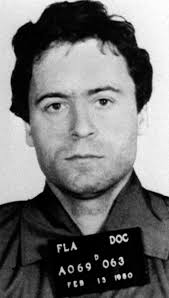 Ted Bundy was an American serial killer, kidnapper, rapist, and necrophile. He committed his odious crimes in various states in the USA and confessed to killing 30 women. He revisited crime scenes and indulged in sexual acts with the corpses. He kept heads of their victims as a sign of his victory  (trophies) in his apartment. Bundy died on the electric chair in 1989 when he was 42 years old. His own defense attorney recognized him as, " the very definition of heartless evil."
10). Luis Garavito: The Beast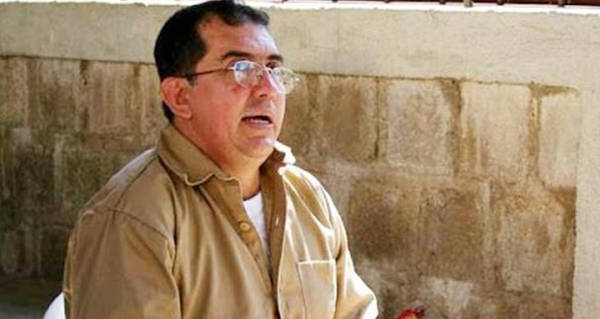 Luis Garavito is one of the world's worst serial killers and popular by the nickname "The Beast". He claimed to torture, rape, and murder of 147 young boys. But according to research reports the number is believed to be over 300. Garavito also dubbed by the media as the Le Bestia (The Beast), Local media described him as "the world's worst serial killer." He listed in The Guinness Book of World Records. He was sentenced in 1999 by 1853 years of imprisonment.