You know the world is messed up when the tallest man in the NBA is Chinese, the best golfer is black and the best rapper is white!!!
Yeah! The world is full of great people, some excelled fortunately while some were born to be just extraordinary. Talking of being extraordinary, let's meet the tallest men in the world.
1) Robert Wadlow (United States)
Height: 272 centimeters (8ft 11.1in)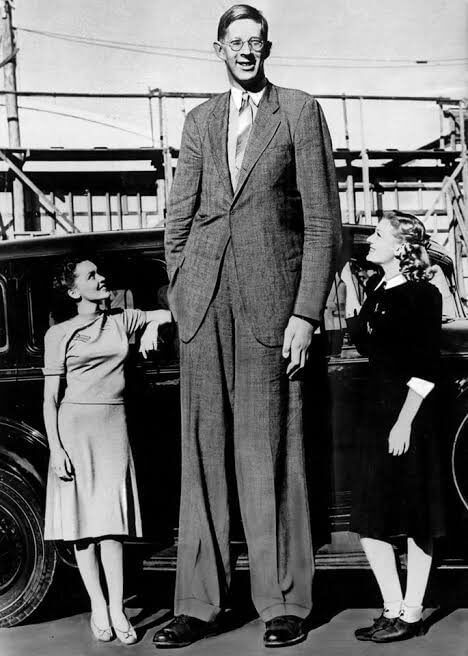 The tallest man in the world who still claims the record, Robert Pershing Wadlow, was born on 22 February 1918 at Aton, Illinois, USA.  He was 2.72 meters tall. He died at 1:30am on 15 July 1940 in a hotel in Manistee, Michigan. His shoe size was 37 AA. No one has yet beaten Wadlow- the tallest man ever.
2) Sultan kosen (Turkey)
Height: 251 centimetres (8ft 3in)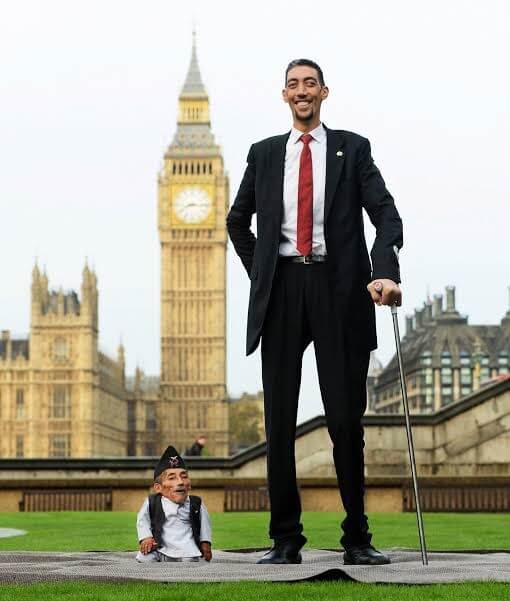 Sultan Kosen is the tallest living Male in the world entitled by the Guinness World of Records. He was born on 10 December 1982 in Mardin, Turkey. He is 2.51 m tall. Kosen's growth resulted from a condition known as acromegaly, caused by a tumor in in his pituitary gland. Due to which he uses crutches to walk. He is married to Merve Dibo in 2013.
3) Bernard Coyne (USA)
Height: 248 centimeters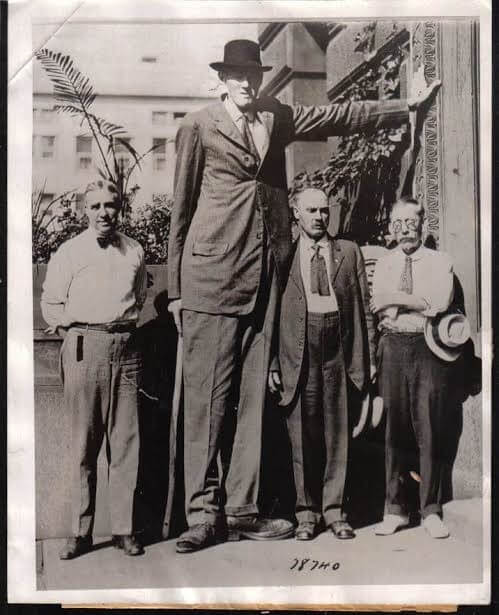 Bernard A. Coyne is one among the 17  individuals in medical history to have stood  8ft tall or more. He was born on 27 July 1897 in Anthon, Iowa, USA. Coyne was the tallest ever eunuchoidal infantile giant, also known as Daddy Long-Legs Syndrome. He died in 1921 and at the time of his death he was still growing like Wadlow. He was averted induction from army when he was 7ft 9in tall.
4) John F. Carroll (USA)
Height: 263 centimeters (8ft 8in)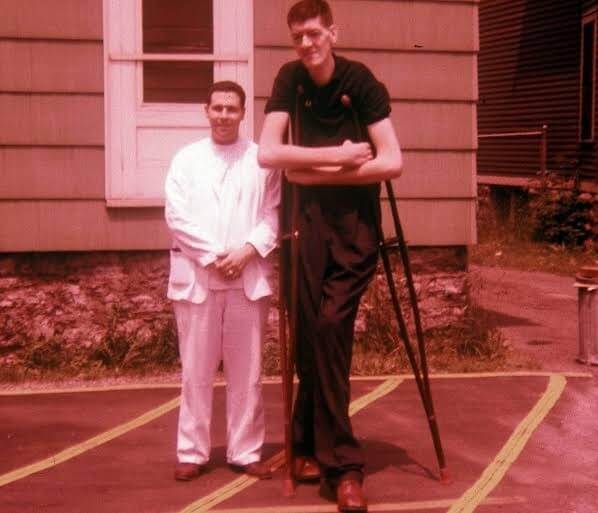 John Carroll was one among the tallest man ever on this planet. He was born in 1932 at Buffalo, New York , USA. He was a patient of severe, 2-dimensional curvature known as kyphoscoliosis and acromegalic gigantism. He died in 1969 at Lackawanna, New York. He is known for the 3rd tallest verified human being. He was popularly known as Buffalo Giant in medical literature.
5) John Rogan (USA)
Height: 267 centimeters (8ft 9in)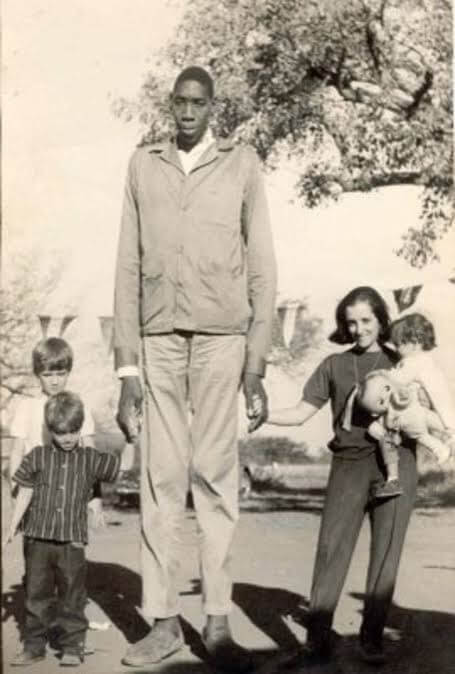 John Rogan, an American and salesman by profession, is titled the 2nd tallest confirmed person in history after R. Wadlow. He was born on 16 February 1868 in Hendersonville, Tennessee, USA. He died at the age of 37 because of complications due to ankylosis in Gallatin, USA. He could not stand and walk by 1883 due to ankylosis (abnormal rigidity if the skeletal joints).
6) Suleiman Ali Nashnush ( Libya)
Height: 246 centimeters (8ft 0.5in)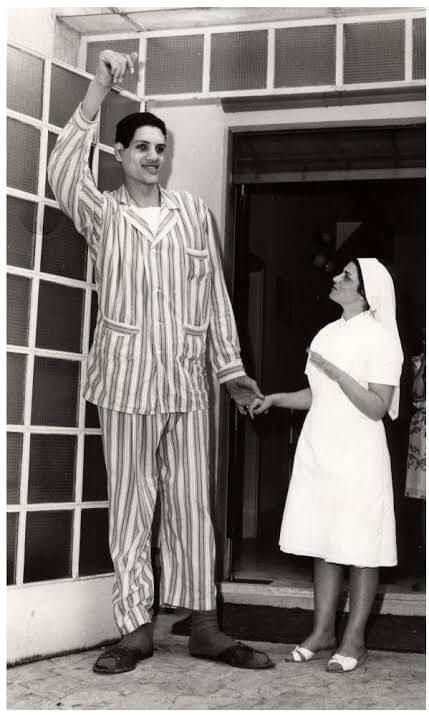 Suleiman Ali Nashnush, being one among the 17 medical giants to surpass 8ft in height, was a Libyan basketball player and actor. He was born on 17 August 1943 in Tripoli, Libya. He was one if the tallest basketball players ever. He underwent a surgery to correct his abnormal growth in 1960. He had a small role in the movie  Fellini Satyricon. He died on 25 February 1991.
7) Xi Shun (China)
Height: 236 centimeters (7ft 8in)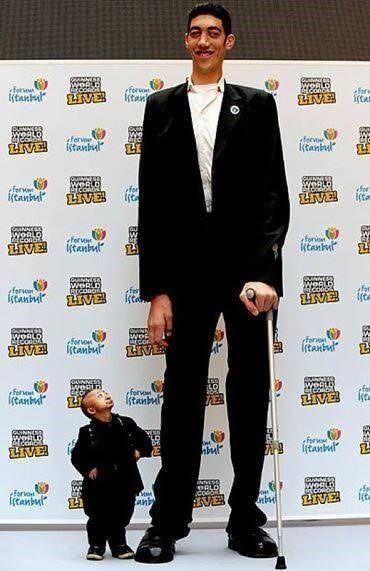 Xishun Bao is recognized by Guinness World Records as one of the world's tallest man living. He is a herdsman from Chifeng, Mongolia, China. He was born on 2 November 1951 and is 2.36m tall. He was considered as the world's tallest living man till 2009 after which Sultan kosen overtook the title on 17 September 2009.
8) Radhouane Charbib ( Tunisia)
Height: 235 centimeters (7ft 9in)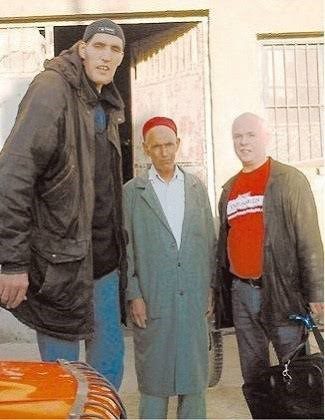 Radhouane Charbib is one among the tallest living man titled by Guinness World Records. He is 2.35 m tall. He was born on 27 October 1968 in Ras Jebel, Tunisia. His record was overtaken by Xishun being 2mm taller.
9) Haji Muhammad Alam Channa (Pakistan)
Height: 232 centimeters (7ft 7in)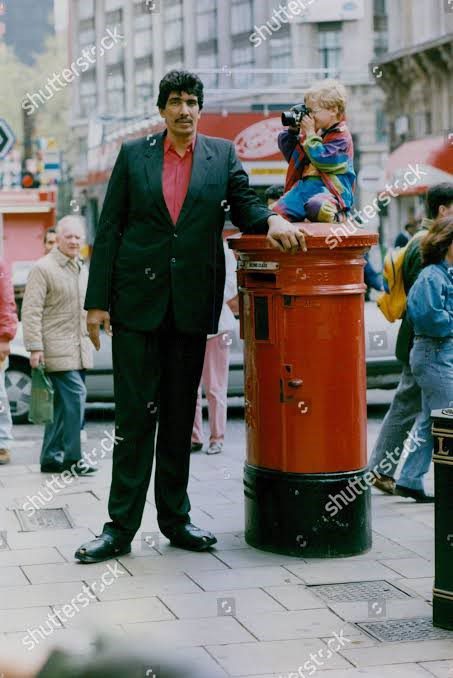 Haji Muhammad Alam Channa was also a record holder in Guinness World Records for the tallest man living in the world. He was born in 1953 at Sehwan, Pakistan. He was 7ft 7in tall. He died on 2 July 1998 in New York,USA. Channa stood 6ft 4in by the time he was 18 and continued grow taller till 26. He died due to kidney failure.
10) Edward "Ted" Evans(UK)
Height: 234 centimeters (7ft 8in)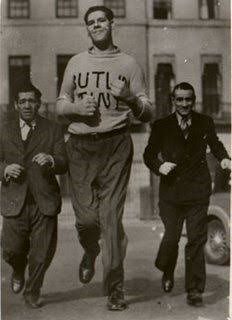 Ernest Edward Evans was the undisputed 'Tallest man in Britain' during his lifetime. He was 7ft 8in tall. He was born in 1925 and died in 1958. He died young. His last public appearance was in the Ringling Brothers show at Madison Square Garden, New York in 1958.
Thanks