Are you looking forward to planning a birthday party for your loved one? If yes, then we surely do understand the trouble that you must be going through. We do understand that there is a lot of stuff that we go through while we plan such parties. Trying to plan birthdays can get stressful, particularly when many items are needed to be remembered and followed upon. However, the result always tends to be fun. It leaves you with endless joy with lots of memories together for life. To wear away all your stress, we are here with a birthday party checklist which will surely get you some relief from all the stress. You can surely swear by these tips if indeed you follow them properly.
Four to Three Weeks Before
This is the time when you have plenty of days in your hand and also it is the right time for you to start with the preparations. You need to begin with making a guest list keeping your budget in mind. Next starts deciding the party theme which will ultimately help you choose the perfect happy birthday cake. Also, choose the party location; look for the planner, if needed.
Exactly Three Weeks Before
Next finalize the party location, theme, and most important the timings of the party. Now you can begin with sending out the party invites to the guests who have confirmed their arrival. This is the appropriate time for you to sit back and choose the food items that you will need to add to the menu. Also, decide on the return gift if you are planning to give any.
Two Weeks Before
Keep a follow up of all the guests who have been invited to the party. Start shopping for the return gifts for people as per their age. The most important thing that you can do this week is to buy the decoration stuff and all other things that can be required. You can also get some electrical appliances like music systems or DJ booked for extra fun.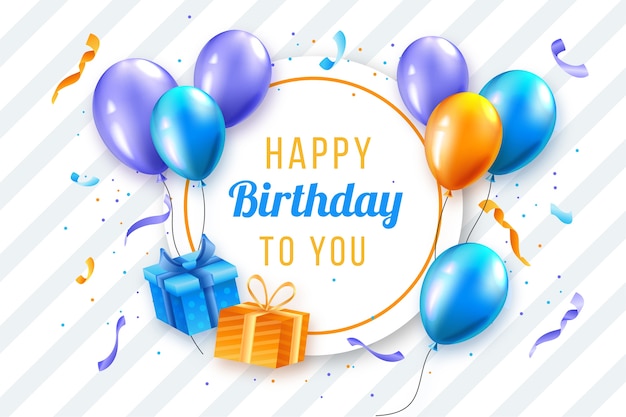 One Week Before
This being the last one week, till now you should have a final headcount of the guests. Firstly confirm the booking venue and party planner. Also, start with the packing of return gifts so that the recipient can be surprised at receiving them. The main thing that you need to do now is getting ready for the birthday person with their clothes and any other thing they need. Here you can read about how to get customized t-shirts for birthday parties.
One Day Before
We know very well that being the party planner it is near to impossible for you to sit back and relax. But we hope that now you can think about what you will wear. Also, keep a check at other house members. See what all of them are wearing. Whether or not, they are sticking with the birthday party theme. Also, get all the beauty sleep.
On the Special Day
To avoid the hustle, start with the preparations for the day early. Keep the cake ready for the birthday boy/girl. Do not forget to call out the photographer for your party. If there are pets in your house, then you can keep them at a place where they do not get troubled by the people. These were some very important tips or say checklists which you need to follow to make sure that your party goes bang on. Yes, and indeed we forgot to mention that you can send cake online for your convenience. It is because the experts in these online stores will not just deliver the cake at your doorstep but will also make it as per your choice.