Now a days having a proper Physique is very important for both male and female to survive in a modern world and also for the social acceptance around them. If you are too slim or too much over weight, one can taunt you easily with different different funny names. Due to which you may feel ashamed in front of others or start over thinking about your body appearance which results in diseases like hyper tension, depression, over thinking, body shaming, low self confidence and many more. Sometimes, it also results in negative results i.e. you may face failure at your work place. So to avoid this, many people start relying on the television adds which usually keep on flashing on our screen promising to gain weight without any side effect. Without any cross check people usually start consuming those products in hope of gaining weight in an easy way but the bitter reality is that somewhere or the other those products are very harmful for your health and sometime they causes serious health issues as well.
If one wishes to gain weight in a healthy way without any side effects then they should start working on their diet instead of consuming any kind of products or any kind of pills. The best way to gain weight is to take a proper and balanced diet. Balance diet include the proper ratio of proteins, carbohydrates, healthy fats, minerals, vitamins, calcium and so on which is essential for your body to gain weight. On other hand, Some people think that by the regular consumption of fast food help, it helps them in gaining weight very easily as well as very fast but it is a myth as fast food help one to gain only bad or unhealthy fat which causes disease like liver swelling, obesity, digestion problem and many more. So only focus on balance diet. It can be seen or said by gym trainer as well that if you work out in a gym on a daily basis then the result at the end of the month is based 30% on your work out or exercise which you have done and 70% on your diet. Some of the food items which really help one in gaining weight and muscle are:
1. Banana Shake or Home made Protein Smoothie (400-600 Calories):
Start consuming either banana shake or home made smoothie of your choice on a regular basis in breakfast or before and after the work out in gym. It really help you in gaining weight (good) which is good for your health as well. Both the drinks are very rich in nutrition, protein and minerals. It also keep your body hydrated which is very essential in summers and give you energy.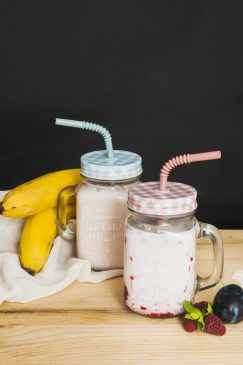 2. Rice (190-200 Calories):
It is also considered as a low carb food which help you in gaining weight. It is good for your appetite as well. It helps you to eat more when you are not in a habit of eating a lot or the one with poor appetite. In buys hours, rice is the best option to include in your diet and make it more fruitful. You can consume it with sweet yogurt, cereals etc.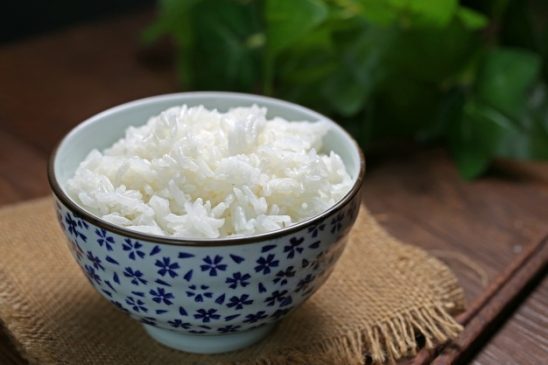 3. Milk (42-50 Calories):
A very rich source of calcium. It also strong our bones and used as a medium of weight gainer from decades. Specially for those who are in weight lifting and use to go for fight. It also provide a proper balance of protein, carbs and fats as well as mineral and vitamins which help you in weight gaining and also provide you inner strength.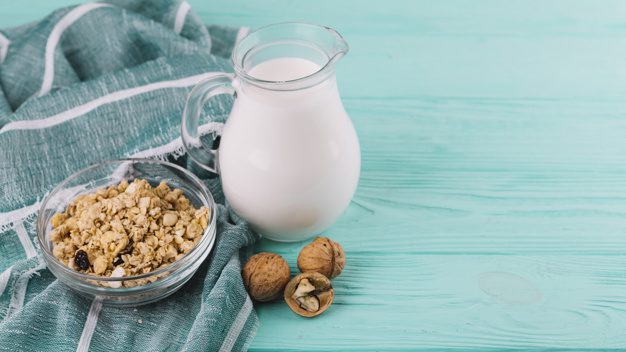 4. Potatoes (77-80 Calories):
A food item which is highly rich in starch such as carbs and calories which help you in gaining weight. You can mix potatoes with many types of snacks, and also with green vegetables as well. A very rich source of nutrients and fiber. With the regular consumption of the potatoes your gut bacteria is also nourished.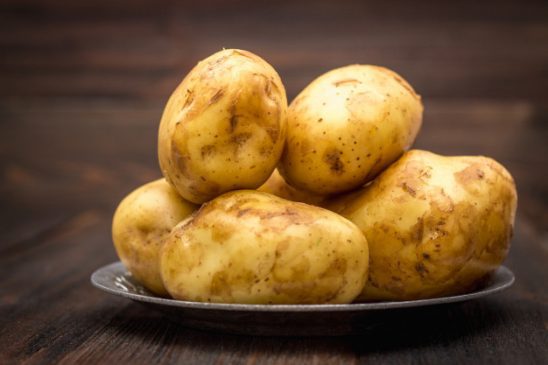 5. Healthy Cereals: (78-100 Calories)
It include oats, multigrain and bran which is a very good choice for adding carbs, nutrients, calories and fiber in your daily diet. For better result always choose sugar free and try to avoid the cereals with refined grains. Oatmeal is the best item to add in your breakfast. It can also be added in smoothies as well.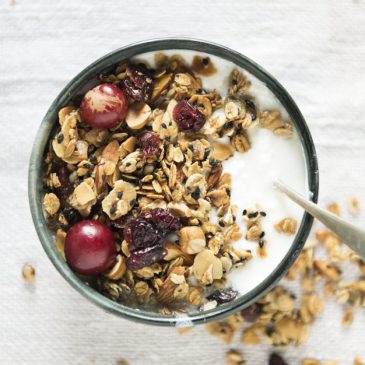 6. Cereal Bars (379-400 Calories):
Always choose whole grain bar instead of multi grain bars. Whole grain bars are more useful as well as beneficiary for diet. You can also go for the one containing dried fruits, oat meal, honey, nuts and seeds etc. It will improve your immune system and keep you healthy and active.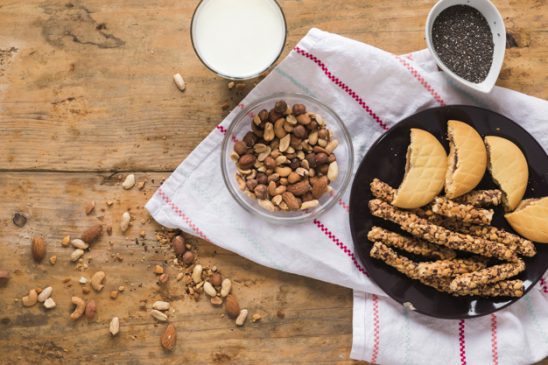 7. Dry Fruits (359-400 Calories):
Mostly, used as a snacks. They give you the anti oxidants and micro nutrients which is very helpful in gaining weight and also nourish as well as Greece your bones. Some of the dry fruits are very rich in oil. They have high amount of fiber, vitamin and minerals in it.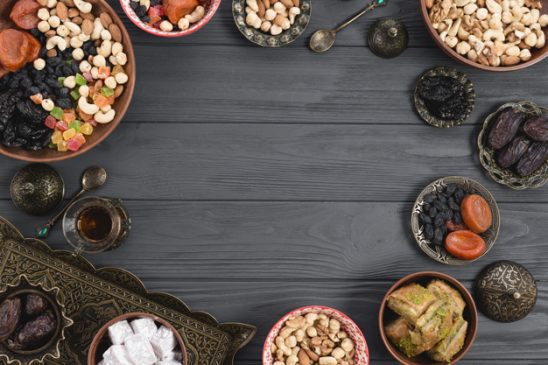 8. Avocado (160-180 Calories):
A perfect food item used for gaining weight. You can eat it in raw, make avocado shake, or also make its paste and eat it as a sauce with bread by adding some veggies in it. It has high amount of vitamins, nutrients, minerals and other beneficial compounds which is good for your health. In summers, you can also make smoothie from it which workes as a refreshment drink by adding some ice and milk in it.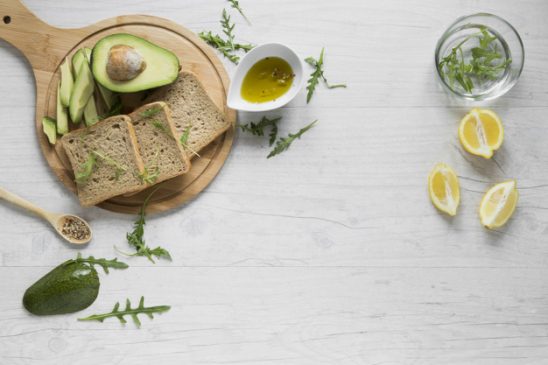 9. Healthy fat and oil (77-80 Calories):
It's important to include healthy fats and oils in your diet, particularly if you're trying to gain weight. Avoid processed vegetable oils and stick to healthy oils such as olive, avocado and coconut oil.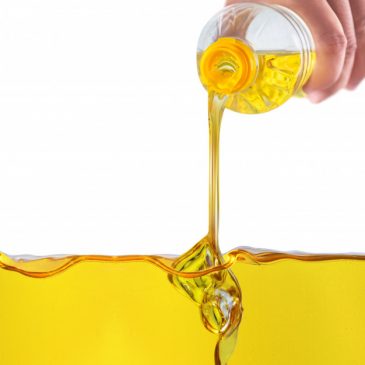 10. Peanut Butter (588-600 Calories):
Peanut butter is the perfect item for breakfast purpose. It can also consume as a evening snacks. People highly prefer it because of its sugar free quality. It helps you in gaining healthy weight and also keep your immune system healthy. It can also be paired up with yogurt, bread, shakes, smoothies and many more (depend on your taste and choice).