Aging can be defined as the process of becoming older. In human beings, aging represents the accumulation of changes in an individual over time. Some foods can reduce the aging process naturally and can help you look younger. Here is a list of top anti aging foods to slow down aging.
Effects of aging include losing the ability to hear high-frequency sounds above 20kHz, development of wrinkles, presbyopia, cataract, greyish hair, hair loss, a decline of memory etc., But there are ways to reduce the effect of aging to some extent. Excessive exercise is one of them. Studies show that an individual who works out on a regular basis shows less symptoms of aging than those who do not work out. Other than exercise there are several foods which one can include in their diet to reduce the effect of aging. Researchers have concluded that eating fruits and vegetables is the safest way to reduce dull complexions and fine lines.  This article is going to talk about a list of anti-aging foods. Here goes the list:
1.Watercress
Watercress is an aquatic plant species with the botanical name Nasturtium officinale. This is a nutrient rich, hydrating leafy green plant which forms a great source of Calcium, Potassium, Manganese. Phosphorus, Vitamins (A,C,K,B-1,B-2).
Watercress contains Vitamin A and vitamin C in abundance which forms powerful antioxidants. They fight the free radicals present in the skin. Free radicals are responsible for triggering fine lines and wrinkles – two major signs of premature aging. A cup of watercress a day keeps your wrinkles away.
2. Red bell pepper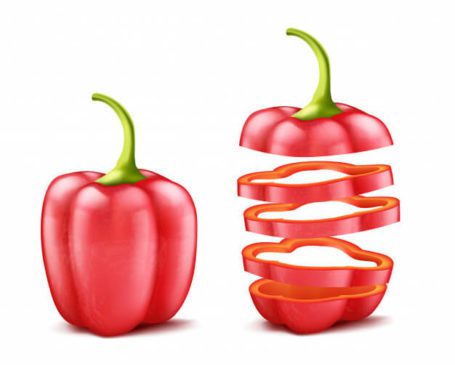 Filled with antioxidants(called carotenoids) which does wonder when it comes to anti-aging. Plus it is rich in vitamin C which helps in collagen production. Red bell peppers are filled with antioxidants, carotenoids, which are the plant pigments and are responsible for the bright colours visible in different fruits and vegetables. These pigments have a variety of anti-inflammatory functions and may help protect skin from sun damage, pollution, and environmental toxins.
3. Papaya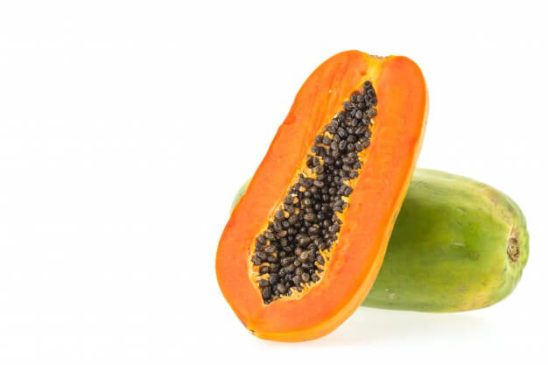 This delicious fruit is rich in several antioxidants, vitamins, and minerals that may help to improve skin elasticity and minimize the appearance of fine lines and wrinkles. Papaya is rich in vitamins (A, C, K, and E), calcium, potassium, magnesium, phosphorous etc.
The antioxidants present in papaya helps to fight free radical damage and may delay signs of aging. Papaya contains an enzyme called papain, which provides additional anti-aging benefits. It is also found in many exfoliating products.
4. Blueberries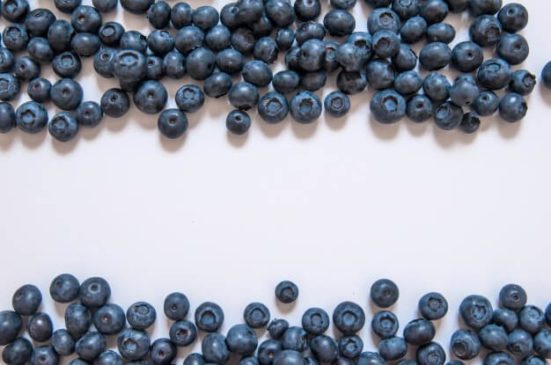 Blueberries are rich in vitamins A and C and an antioxidant called anthocyanin (which gives blueberries their deep, beautiful blue color). This antioxidant is known for its age-defying property. Such antioxidants protect the skin from the damage due to sun, stress, pollution by balancing the inflammatory response and preventing collagen loss.
5. Broccoli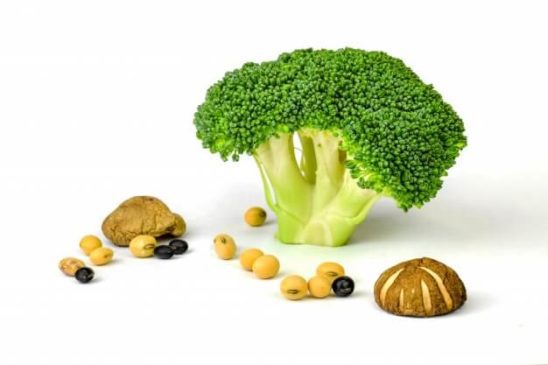 Broccoli comes with an anti-inflammatory, anti-aging actor. Broccoli is packed with nutrients like Vitamin (C and K), several antioxidants, fiber, folate, calcium, lutein etc. Vitamin C responsible for the production of collagen, the main protein in the skin which gives it strength and elasticity.