Charles Sobhraj, A.K.A "The Serpent" an interesting name and so extraordinary has been his life of crime that after being released from jail in India – where he served a 20-year sentence for poisoning a busload of French tourists – the film and book rights were reportedly sold to a French actor-producer for $15m. Sobhraj in an interview for given to journalist Richard Neville said- "As long as I can talk to people, I can manipulate them."
EARLY YEARS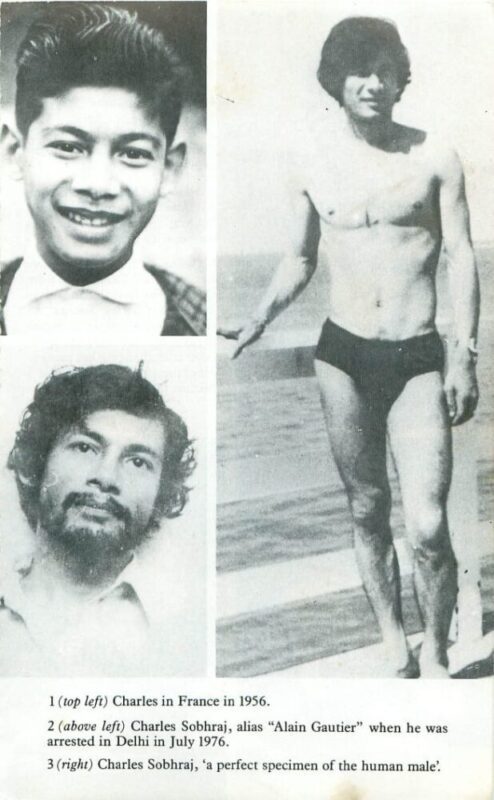 Hotchand Bhawnani Gurmukh Sobhraj, is a French serial killer and conman born to Vietnamese peasant girl and a wealthy Indian merchant living in Saigon. Sobhraj's father despised his family and so his mother married again to a French military officer when Sobhraj was just four. During his time in the land of Indochina, Charles Sobhraj witnessed acts of violence between French colonial troops and Viet Minh communist rebels. The family moved to France in 1953. Sobhraj went to a catholic boarding school in Paris where he was nicknamed Charles (due to his effortless impersonation of comedian Charlie Chaplin).He received his first jail sentence in 1963 for burglary. He spent his prison time in Poissy prison near Paris.
Charles Sobhraj was manipulative and soon tricked prison officials into granting him special favours. During his time in prison, he met a wealthy Youngman Felix d'Escogne and soon enjoyed the lavish lifestyle of criminal underworld of Paris. He continued to cheat people of money and engaging in bigger scams.
CHANTAL COMPAGNON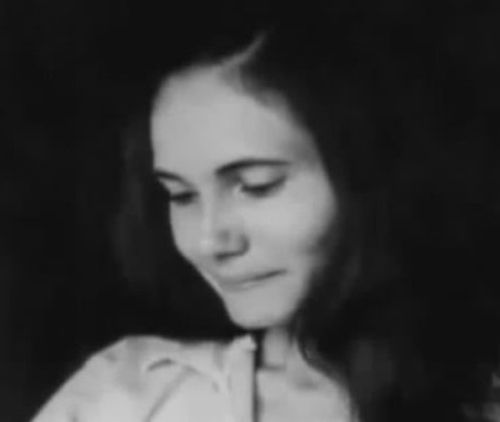 Charles Sobhraj fell in love with a young Parisian woman named Chantal Compagnon. Both later left France for Asia in 1970 to escape arrest. They kept on travelling with fake documents and robbing tourists on their way. Sobhraj was arrested and imprisoned in 1973, after an unsuccessful attempt at robbing a jewellery store at Hotel Ashoka. Charles Sobhraj escaped and fled to Kabul. There the couple started robbing again and Sobhraj was arrested but he again escaped by faking illness and drugging the hospital guard and fled to Iran leaving his family behind. Chantal later moved to France and never heard from Sobhraj again. They have a daughter named Usha. Sobhraj spent the next two years travelling through stolen passports through Middle East and was joined by his half brother Andre in Istanbul. The duo started criminal activities in Turkey and Greece. They were arrested in Athens, but Sobhraj fled again, and Andre was sentenced to 18 years in prison.
CRIMINAL RECORD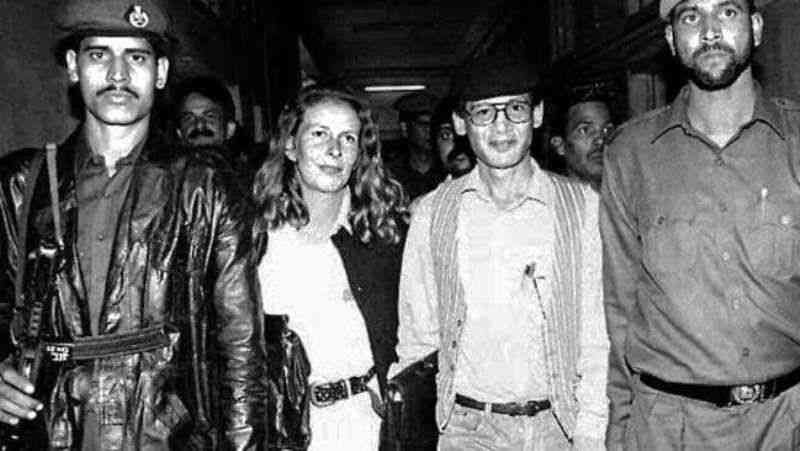 Sobhraj began to gain followers by helping his targets out of difficult situations. He often cheated tourists by posing as either a gem salesman or a drug dealer. One of his most devoted followers was Marie Leclerc from Quebec. Sobhraj then went on to gain loyalty of two former French policemen Yannick and Jacques by helping them find their missing passports which he had actually stolen. Using similar technique he gained two more followers- Dominique Renelleau and Ajay Chowdhury. Ajay Chowdhury later became Sobhraj's second-in-command.

Sobhraj and Ajay committed their first recorded murder in 1975. The victims were those who had threatened to expose Sobhraj. The first victim was a young woman from Seattle, Teresa Knowlton who was found drowned in a tidal pool in the Gulf of Thailand, wearing a flowered bikini. It was later proved to be a murder. The next victim was a young nomadic Turkish Sephardic Jew, Vitali Hakim whose burnt body was found on the road to the Pattaya resort where Sobhraj and his clan were staying. Investigating the disappearance of her boyfriend Hakim, Charmayne Carrou (Hakim's French girlfriend) found Sobhraj and thus fearing exposure Sobhraj killed Carrou in the similar fashion- drowned and wearing a similar styled swimsuit to that of his previous victim. During the time when Carrou visited Sobhraj, he was engaged in gaining trust of two of his next victims – Dutch students Henka Bintanja (29) and his fiancé Cocky Hemker (25), who were invited to Thailand after meeting Sobhraj in Hong Kong. Their bodies were found strangled and burnt on 16 December 1975. Soon after these killings, Sobhraj was nicknamed – "The Bikini Killer".
Sobhraj and Leclerc fled to Nepal using the deceased couple's passports. In Nepal, they again committed a murder and used the latest victim's passports to return to Thailand before their dead bodies could be identified. Upon their return to Thailand, Sobhraj's three French followers suspected him of recent killings and fled to Paris after notifying the local authorities. Sobhraj met an Israeli scholar Avoni Jacob in India and murdered him to obtain his passport and using it travelled with Leclerc and Ajay – first to Singapore, then to India and in March 1976 returning to Bangkok, where they were questioned by the Thai authorities in the murder cases but were later released.
Meanwhile , Dutch diplomat Hermen Knippenberg and his wife Angela were investigating the murders of Bintanja and Hemker. Along with the help of Sobhraj's neighbours Hermen built a case against him, but Sobhraj along with Leclerc and Ajay had already left the country. The partners in crime were seen in Malaysia where they posed as gem dealers and Ajay wasn't seen with them after that. His whereabouts are still unknown. However, Sobhraj and Leclerc continued their role as gem dealers in Geneva.
Sobhraj had later started a new group along with two foreigners – Barbara Smith and Mary Ellen Eather in Bombay. In July 1976, when Sobhraj was busy tricking a group of French post graduate students, his plan failed and was captured by the police and he along with his accomplices were sent to Tihar Jail in New Delhi.
PRISON ESCAPE FROM TIHAR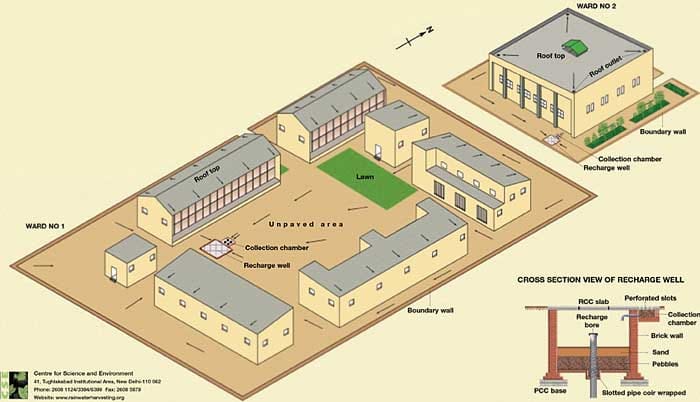 Sobhraj's companions – Smith and Eather committed suicide while in prison two years before their trial. Sobhraj was sentenced to 12 years in prison. His companion Leclerc was paroled and sent back to Canada where she died in April 1984. She was 38. Sobhraj's life in Tihar Jail was lavish. He had bribed the guards and prisoners and frequently gave interviews to western authors and journalists , such as Oz magazine's Richard Neville in 1977 and Alan Dawson in 1984.
Sobhraj's prison sentence in India was due to end before the 20-year Thai statue of limitations expired, ensuring his execution for murder in Thailand. In March 1986 he threw a big party for the guards and inmates, drugged them with sleeping pills and escaped. On February 1997, 52-year-old Sobhraj was released as most warrants, evidence, and witnesses against him were lost. Indian authorities let him return to France.
RECAPTURED IN NEPAL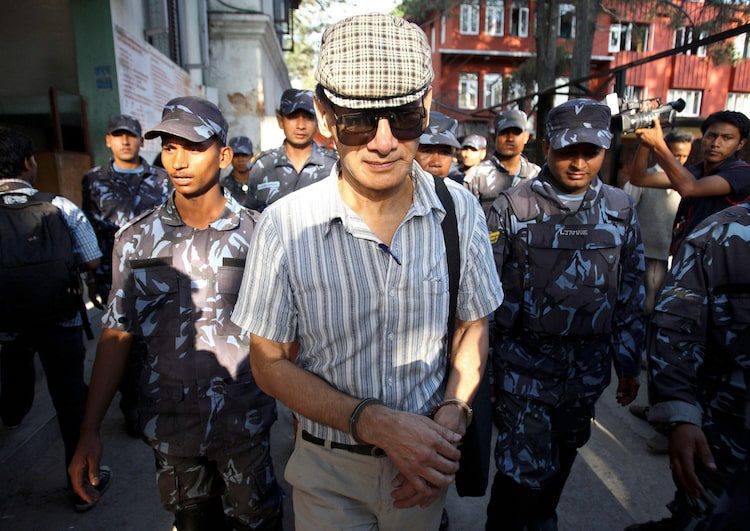 Sobhraj led a comfortable life in Paris and trouble started again when he came back to Nepal, where he could still be arrested. He returned to Kathmandu to set up a mineral water business. On 1 September 2003, Sobhraj was spotted by a journalist working for The Himalayan Times in a casino in Kathmandu. The journalist followed him for two weeks and wrote a news report about it with photographs which later caught the attention of Nepalese police. The police reopened the double murder case from 1975 and Sobhraj was sentenced life imprisonment by the Kathmandu district court on 20th August 2004. On 30th July 2010, The Supreme Court of Nepal upheld the life sentence issued by district court for murder of Connie Jo Bronzich in 1975. On 18 September 2014, Sobhraj was convicted in the Bhaktapur district court of the 1975 murder of Canadian tourist Laureate Carriere.
PERSONAL LIFE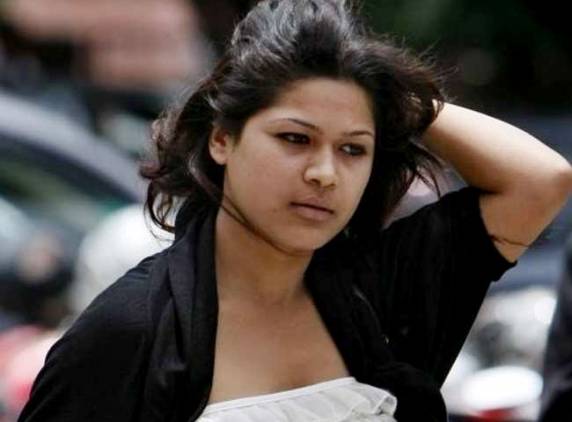 In 2010, Sobhraj married his Indian-Nepali interpreter Nihita Biswas in prison, who was also the daughter of his lawyer. Sobhraj has received many open-heart surgeries and he was critical in 2018. One of his jailers gave blood to him in 2017 during an open-heart surgery. The idea of redemption remains questionable. Several years into his incarceration in India, Charles was interviewed by an Australian writer. Vowing never to repeat his past mistakes, he stopped short of saying he would never kill again.
"I have already taken from the past what is best for me, what helps me live in the present and prepare for the future," he told Richard Neville. "If I pay back a murder, it will be to see what I have gained from the method. I won't even notice the body."
FAQs
1) Where is Charles Sobhraj now?
Sobhraj is reportedly now 77 years old and remains in prison. In 2017, Arab News reported that he had suffered a heart attack and was scheduled to undergo open-heart surgery.
2) How old is Charles Sobhraj now?
Hotchand Bhawnani Gurumukh Charles Sobhraj was born on Thursday, April 6, 1944 (age 77 years; as of 2021), in Ho Chi Minh City (formerly known as Saigon), Vietnam. His zodiac sign is Aries.
3) Where is Charles Sobhraj daughter now?
Currently, she is far removed from her past, and has a 'classified' job with the US government, specialising in counter-terrorism and homeland security. Usha previously served at the Centre for Policing Terrorism at the Manhattan Institute for Policy Research, a New York-based think tank.