First Revelation of tattoo can be found around 3300 BCE in some lost land between Austria and Italy but even today getting a Tattoo is not obsolete and has proven its legacy. Tattoos were super popular in ancient times and are still a topic of buzz for new-age millennials. For some tattoos are just another way of expressing their creative ideas and for others, it's another method of showing their persona. Whatever might be the reason but still today tattoos are seeing a sharp surge in its Vogue.
You might now facsimile one of your juvenile friends as, thinking what could be better than showing your compelling personality via some ink. For your choice of getting tattoo might be a no-brainer decision but what exactly to be tattooed might exasperate you with so many options available in the market and a lifetime regret if a wrong decision is taken. Don't worry, we are here to guide you especially if you are newbie in this process as getting a tattoo can be daunting and intimidating for a newbie .so here is list of 25 Best Tattoo Ideas for Women in 2023.
Here are a few things to keep in mind before getting a tattoo:
Be mindful of the design. A tattoo will remain with you your whole life (unless you decide to get it lasered) and you don't want to regret your choice! Pick a meaningful design which is personal to you.
Pick an experienced tattoo artist. The last thing you want is your tattoo to be ruined! Pick a clean and hygienic tattoo salon and a trustworthy artist!
Finally, take care of your tattoo. Maintaining your tattoo is a huge part of getting it done.
With this you're ready to choose your one design from best Tattoo Ideas for Women and get a tattoo done on your body!
Best Tatoo Ideas 2023 –
1. Butterfly Tattoo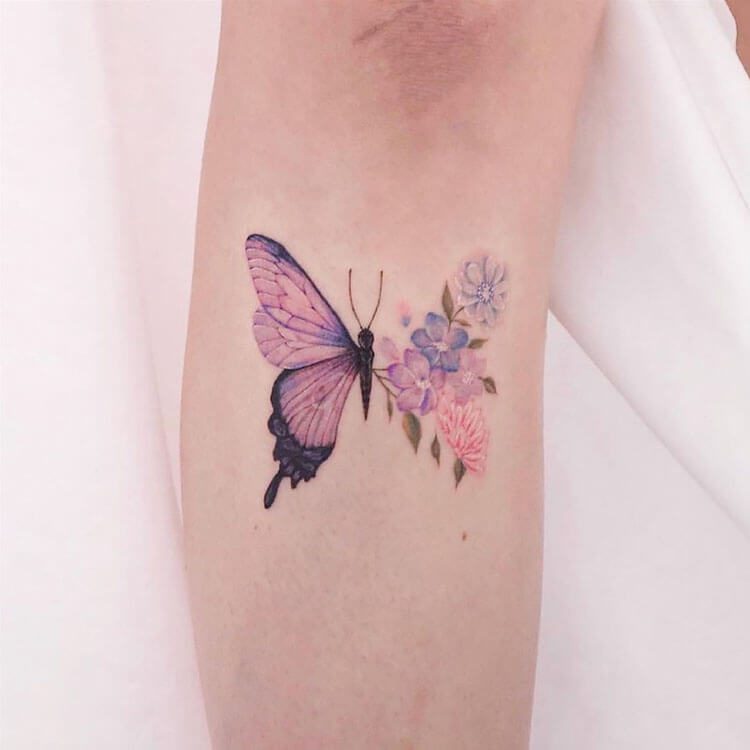 Butterfly tattoos are timeless and have been popular for the past so many decades. It symbolizes growth, transformation and hope. It is one of the most versatile tattoos which looks good anywhere on the body!
2. Dragon Tattoo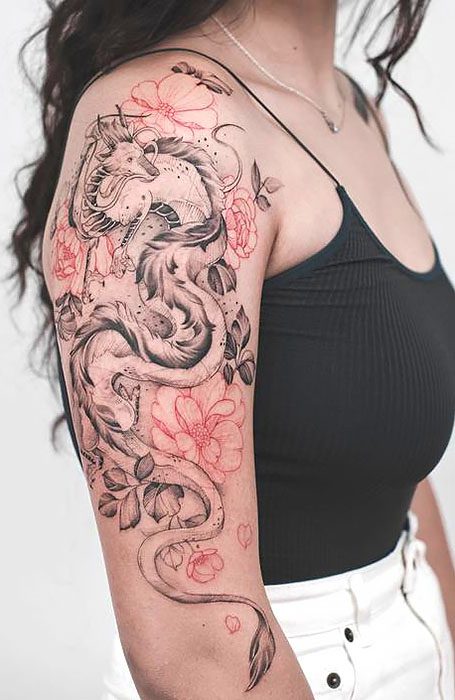 Dragon tattoos represent fearlessness and wisdom and are one of the most powerful tattoos. Dragons, as a symbol, have been referenced in many European and East Asian cultures. This is one of the best Tattoo Ideas for Women Dragon tattoos are popular on the sleeve of the hand, and the thigh.
3. Semicolon Tattoo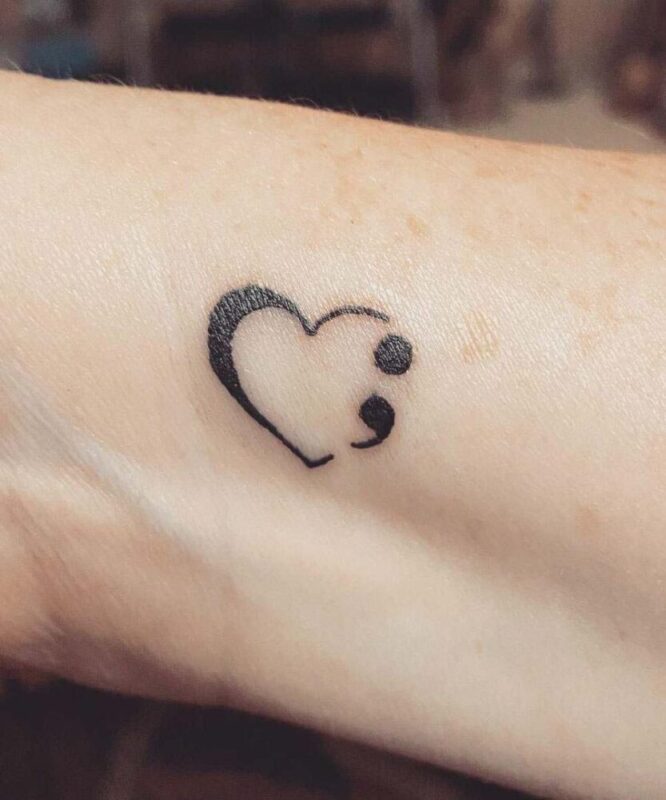 A semicolon is a symbol of mental health and depression; it makes the person believe that the story isn't over yet. It is a deeply profound tattoo which has a lot of value. Semicolon tattoos are usually popular on the front side of the wrist.
4. Snake Tattoo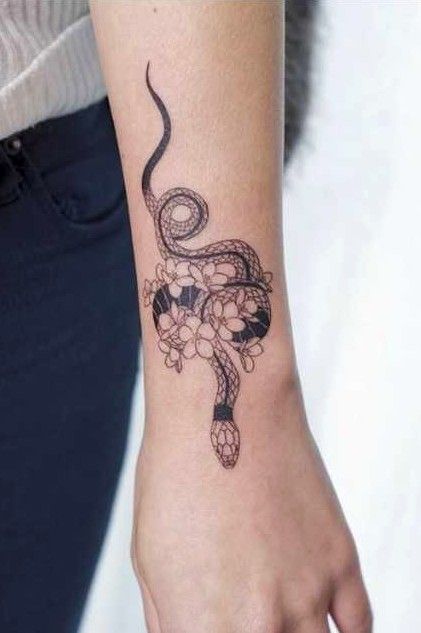 Different snake tattoos represent different aspects; good luck, evil, protection, etc. Varying sizes and types of snakes symbolize varying things, so choose your tattoo appropriate to your mindset! Big snake tattoos look good on the sleeve and the thigh; while the tiny ones look good behind the ear, on the forearm, the ribcage and even the spine!.
5. Heart Tattoo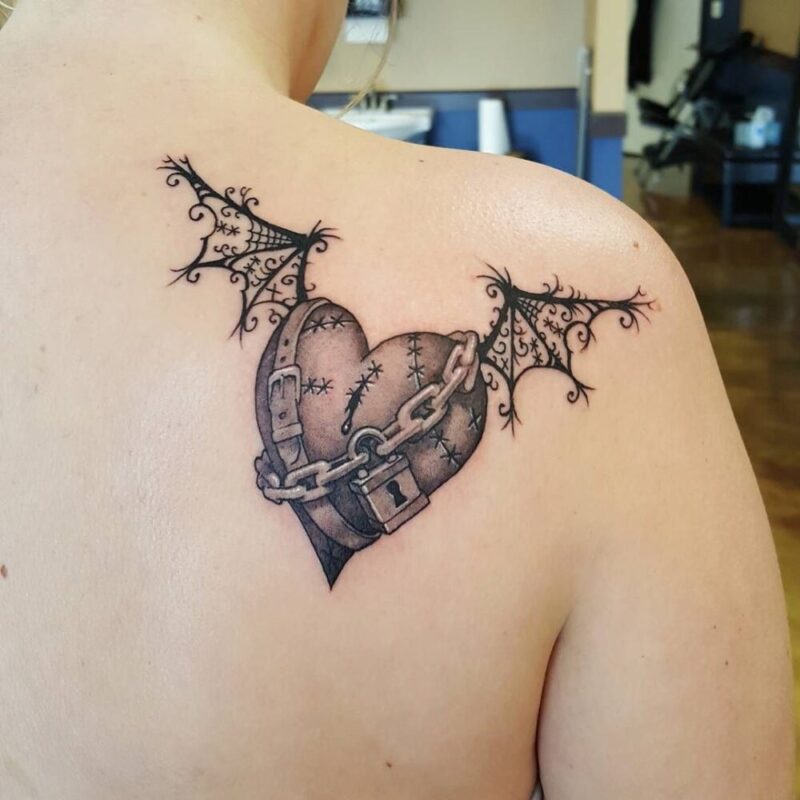 A symbol of love, but also loss and heartbreaks, heart tattoos are a universal choice. Available in numerous sizes and patterns, you can choose what it means to you. Heart tattoos look good just about anywhere, but exceptionally great on ankles, wrists and the fingers!
6. Skull and Skeleton Tattoo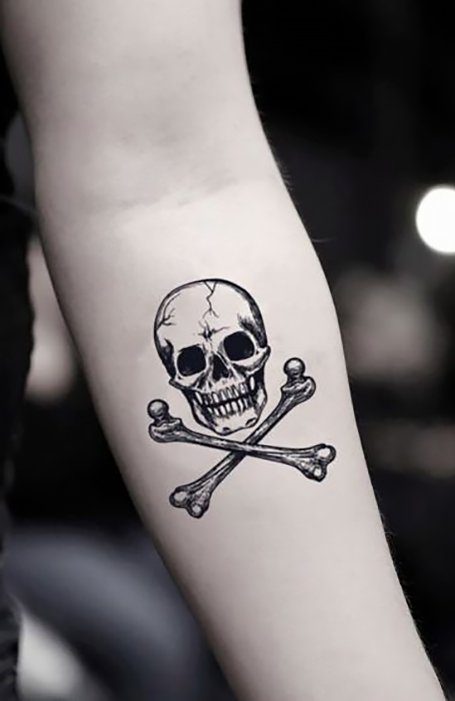 Skull tattoos represent morality, afterlife and death in a very aesthetic way. Skull tattoos look great on the arm and torso; skeleton tattoos look good on the fingers and forearm. This is one of the best Tattoo Ideas for Women .
7. Wings Tattoo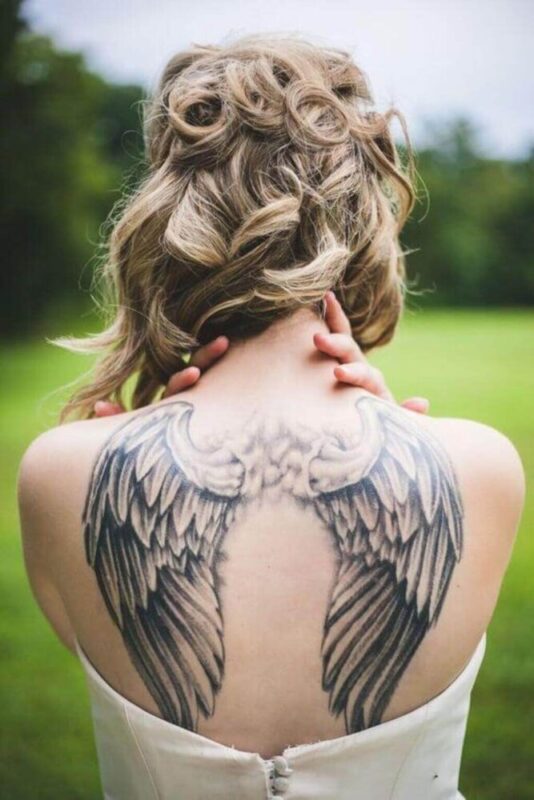 Wings are a symbol of freedom and change. Wings can be that of birds or angels, depending on your choice. Wing tattoos look great behind the neck and on the fingers.
8. Sun and Moon Tattoo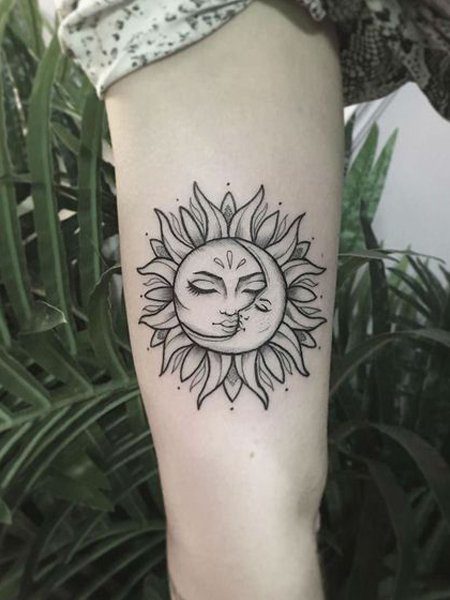 The sun represents hope, power and beauty of life while the moon represents transition and growth. Though you can get these tattoos separately, the sun and moon symbol is a sign of duality and equilibrium. It shows masculine and feminine energy respectively which can be very meaningful for your tattoo. These tattoos look good on the forearm and the ribcage.
9. Flower Tattoo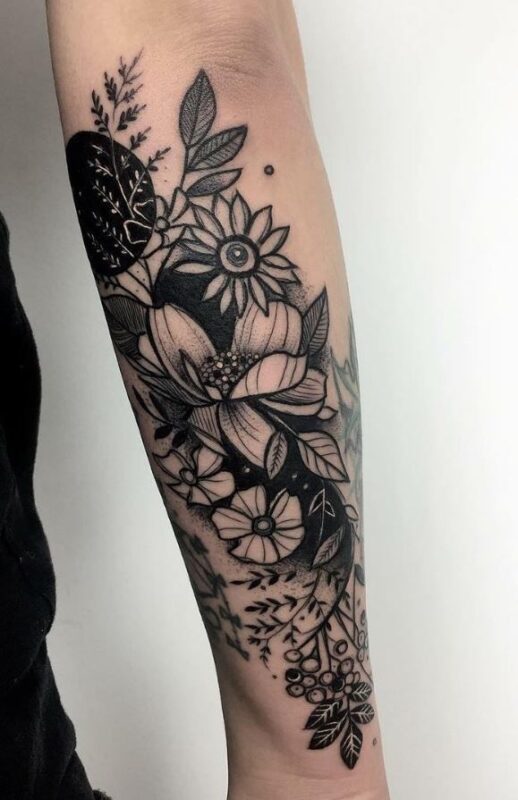 Some of the famous flower tattoos are lily, sunflower, lavender, rose, lotus, Daisy, wildflower and many more. Each flower symbolizes a different meaning so you can choose from a wide range of designs! You can also get your birth flower as a tattoo! Flower tattoos look great on the forearm and the collar bone.
10. Quote Tattoo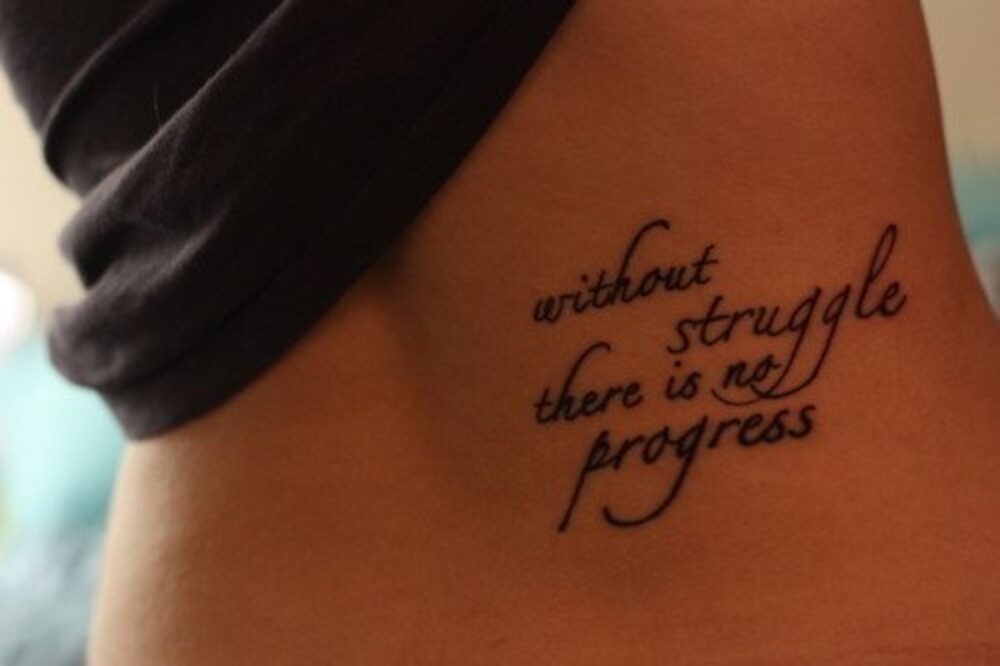 Quotes as tattoos are some of the most ageless tattoos. Getting your life mantra as a tattoo to remind yourself of it everyday is a great move! You can choose quotes or single words to get a tattoo of!
11. Line Tattoo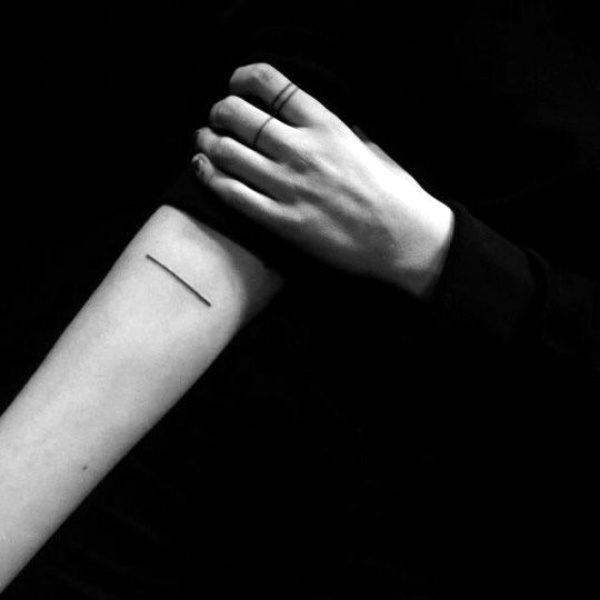 2022 is the era of minimalism. Getting single line tattoos of planets, crystals, birds, animals; or even the outline of a face or body, symbolizes simplicity and minimalism; and looks wonderful! These tattoos look good on the ankles and wrists.
12. Matching Tattoo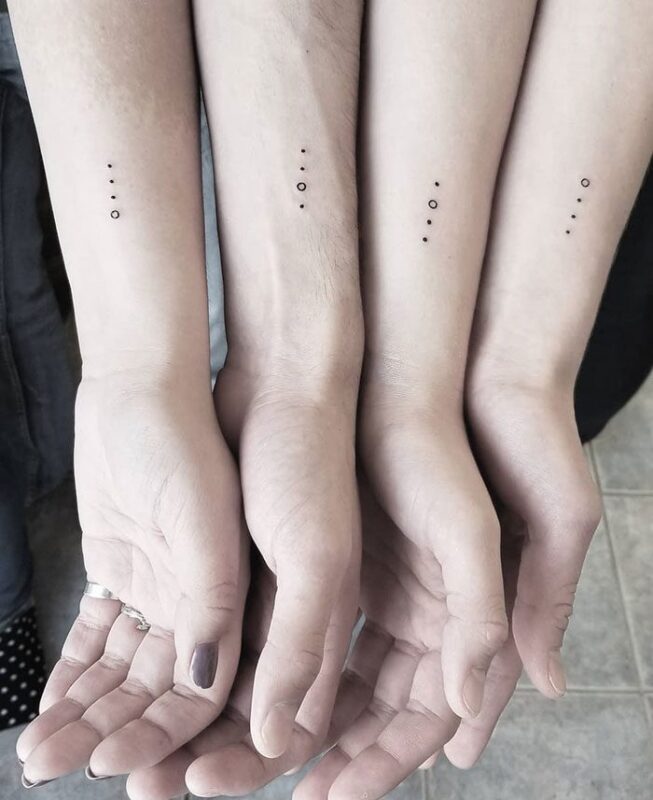 Matching tattoos with your significant other, best friend, sibling or even a parent is the highest form of commitment and love. You can either get the same tattoo or a corresponding one!
13. Arrow Tattoo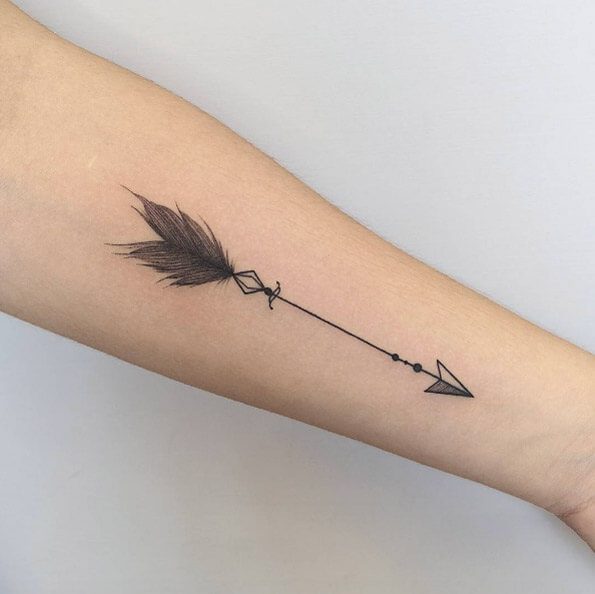 An arrow tattoo is a symbol of strength and power. Arrow tattoos are available in many variations, like a bow and arrow, a compass arrow, or simply, an arrow. Arrow tattoos look great on the shoulder and forearm. Arrow is one of my favourite tattoo in this list of best tattoo ideas for women.
14. Feather Tattoo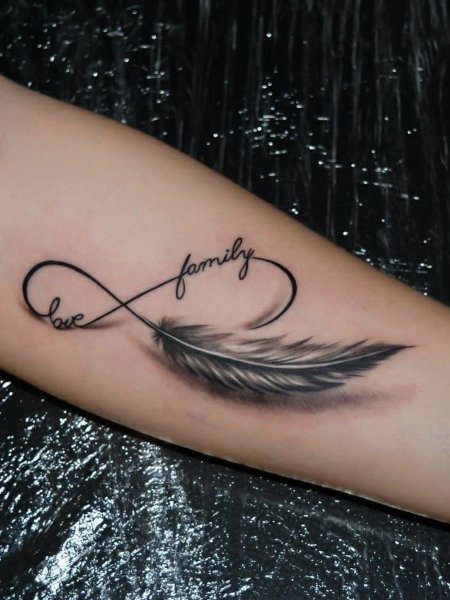 Feather tattoos are symbolic of freedom, courage and wisdom. It gives a sense of free spirit to the person wearing it. Minimalist feather tattoos look good on the arm and wrist.
15. Phoenix Tattoo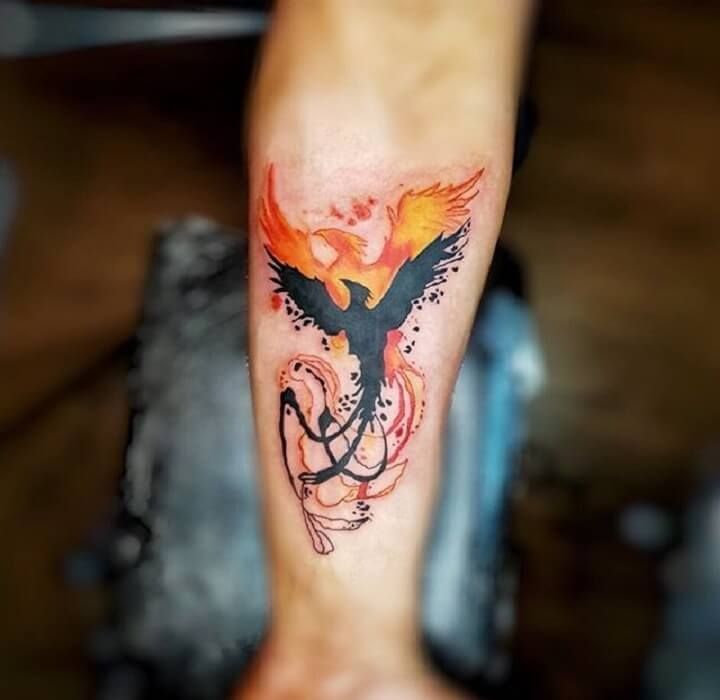 Phoenix is a symbol of rebirth, as observed in many cultures and mythologies. It serves as a reminder that you can rise above anything and has a deep meaning. It looks great on the thigh and back.
16. Star Tattoo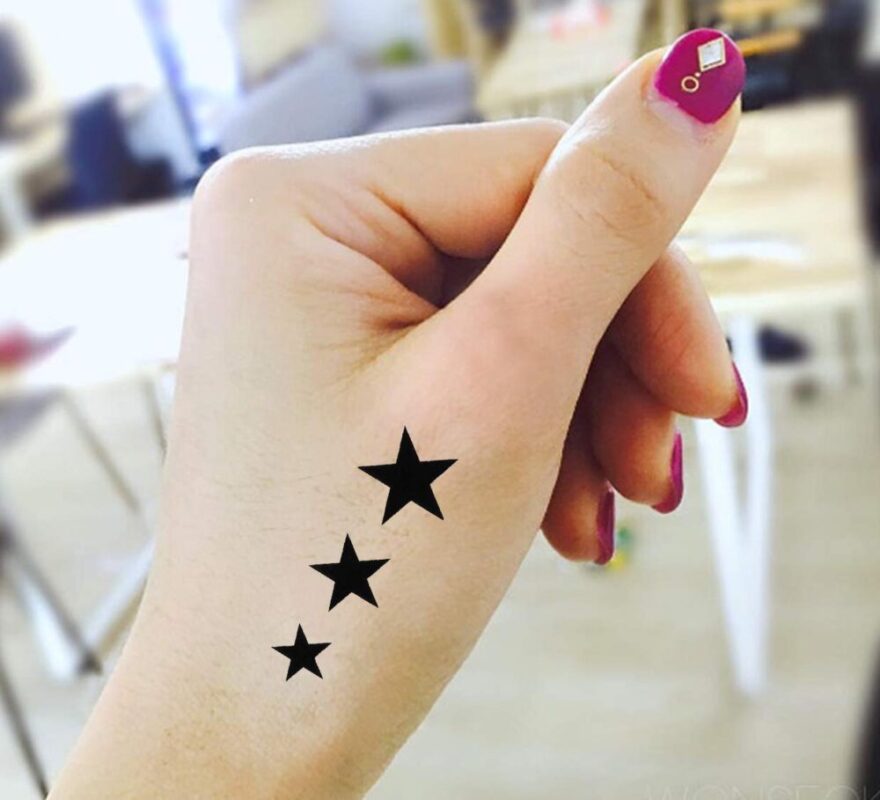 Stars are rich in meaning and are often symbolic of destiny, hope, and direction. Each star tattoo has a different symbolism and you have a wide range of variety to choose from; right from sizes to designs. Star tattoos look great anywhere on the body, depending on the size of the star/s.
17. Zodiac Tattoo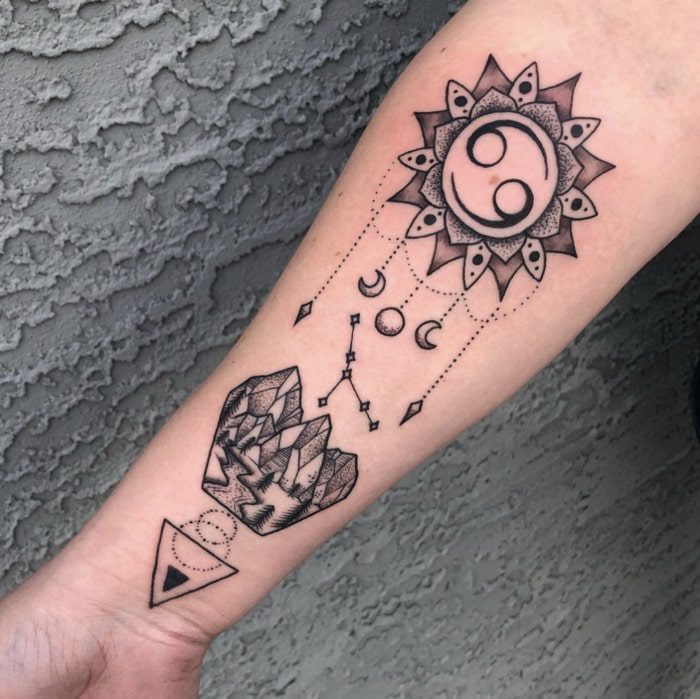 Getting your zodiac sign inked is one of the most famous tattoo ideas. You can get the name of your sign, or the symbol depending on your preference. Zodiac tattoos look great on the collar bone, forearm and even ankles.
18. Date Tattoo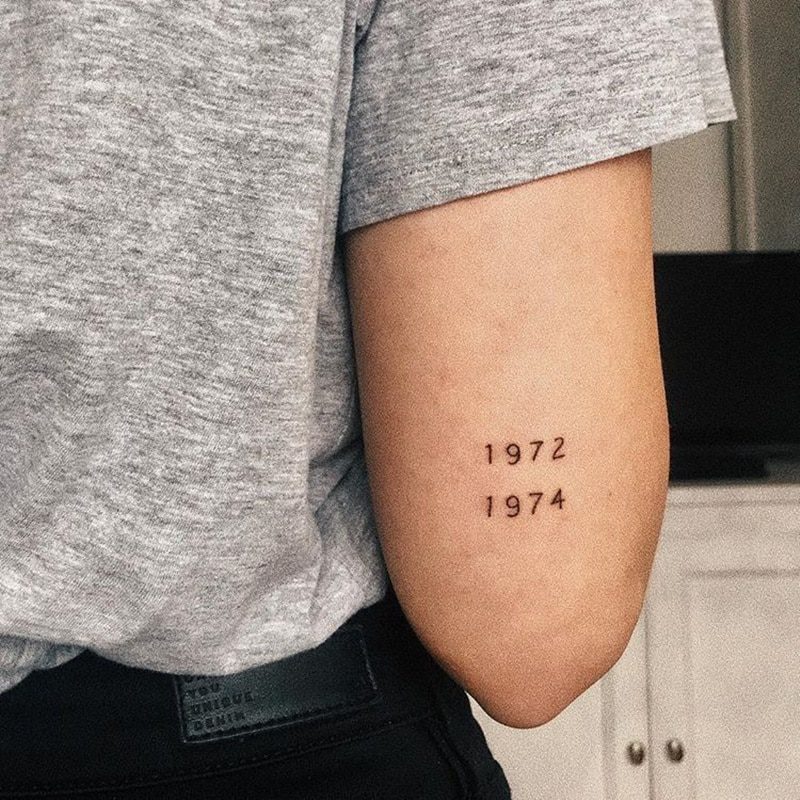 Getting a memorable date, your birthday, a birthdate of a loved one or a significant day, inked is a great tattoo theme. You can get it in Roman numbers or normal numbers. Number tattoos look great on the spine and forearm.
19 Infinity Tattoo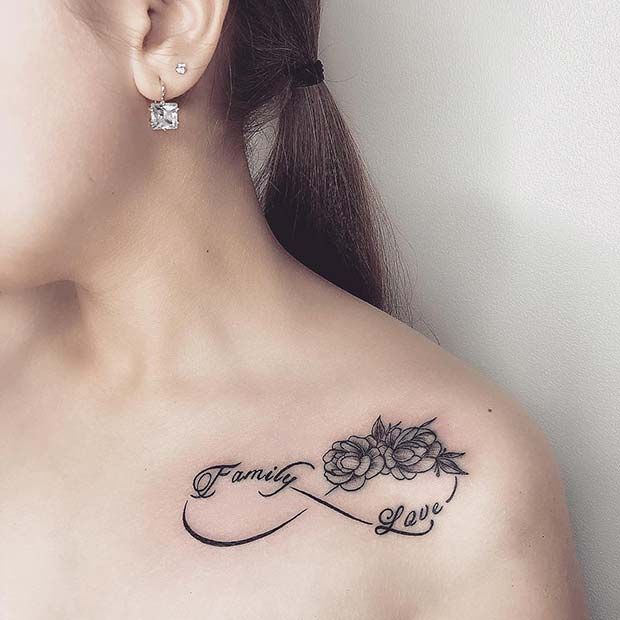 The infinity symbol can be a great inspiration, symbolizing the never ending cycle. It can also represent love and an infinite bond for a person. Infinity tattoos are a very subjective idea. It looks great on ankles, wrists and the forearm. This is one of the best Tattoo Ideas for Women.
20. Anchor Tattoo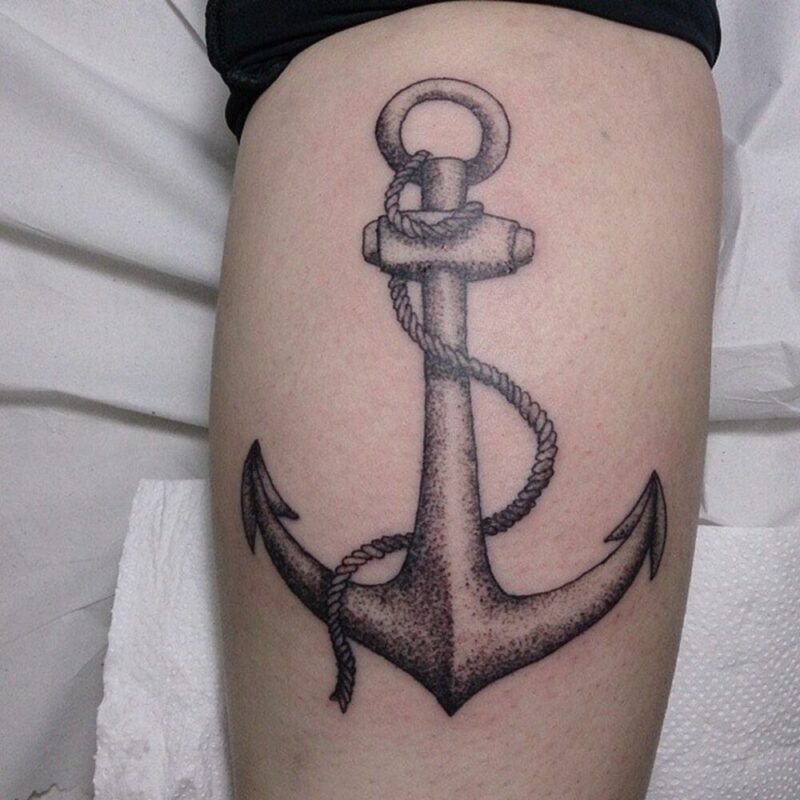 Anchor is symbolic of stability and endurance, an extremely powerful tattoo design. It could mean not giving up during a storm in your life. Anchor tattoos look good on wrists and ankles.
21. Music Tattoo
Music for someone could be an inspiration or just a source of happiness. Getting a musical instrument or a musical note inked is the proof of your Love towards music. You can get a musical tattoo on your forearm or shoulder depending on the design of your choice.
22. Scorpion Tattoo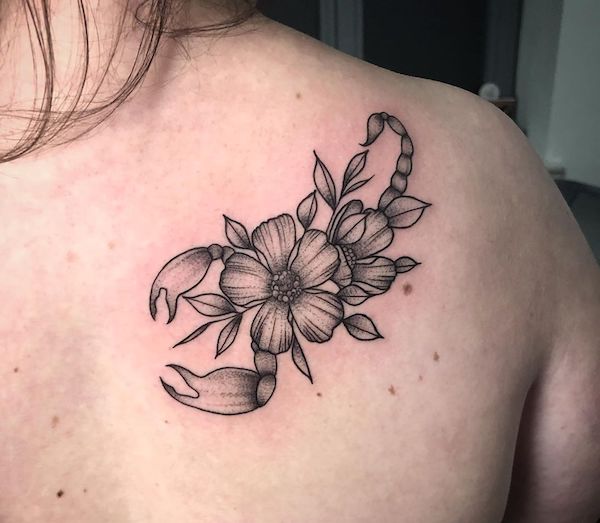 Scorpions are symbolic of strength and protection. It is one of the most bold and intimidating tattoos to choose from. Scorpion tattoos look great on the neck and shoulder.This is one of the best Tattoo Ideas for Women.
23. Wave Tattoo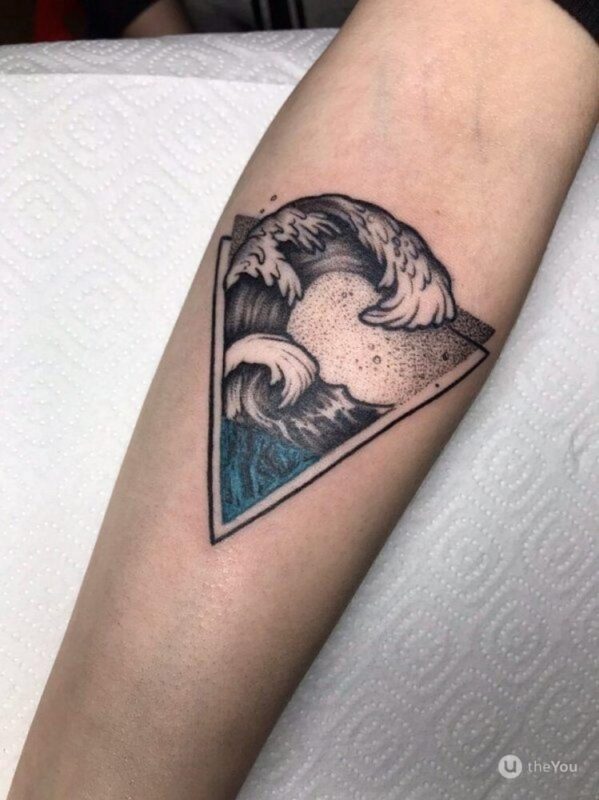 Wave is a versatile symbol which has various interpretations. It could be adventurous and wild spirited, but also a reminder to go with the flow and not worry about being in control all the time. Wave tattoos look great on ankles, ribcage and wrists.
24. Animal Tattoo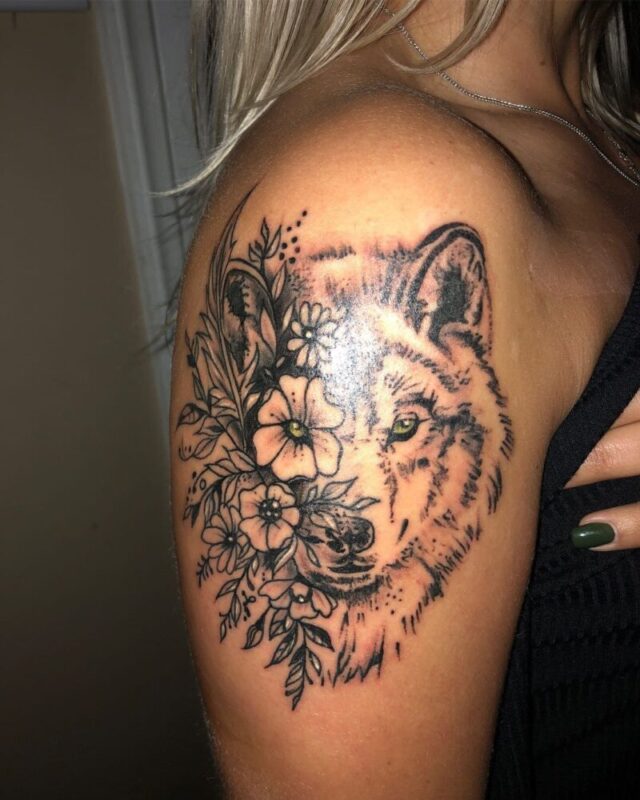 Getting an animal inked is quite symbolic. Some animals you can get a tattoo of are wolf, elephant, tiger or lion, depending on your preference. According to the size and design of the tattoo, you can get it inked on your shoulder, arm or thigh.
25. Bird Tattoo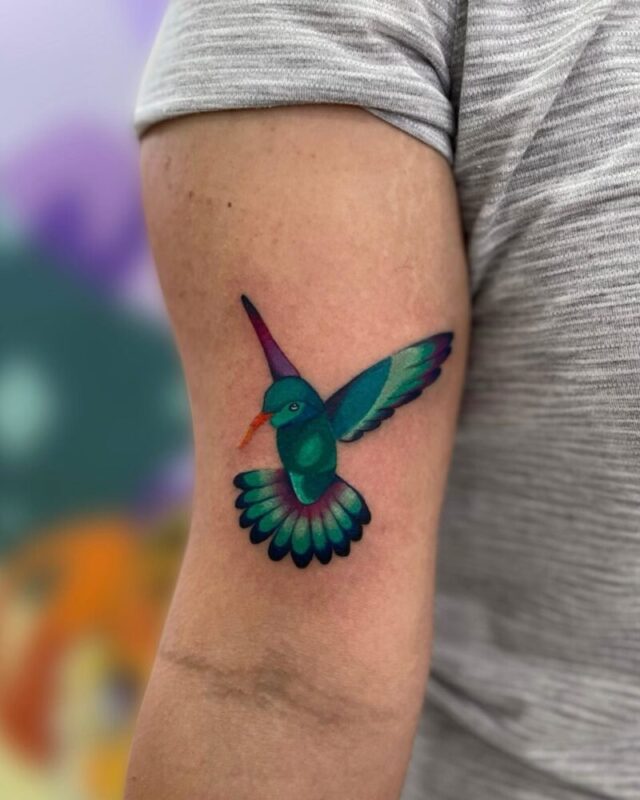 Similarly, getting a bird like an eagle, owl or hummingbird can be your choice! Bird tattoos are usually small and simple and can be done on the forearm or wrist.
What tattoo are you getting inked next? Let us know in the comments!
FAQs
1) What are the most popular tattoos of 2022?
2022 is the era of spirituality and minimalism. Meaningful tattoos which are simple and small are your way to go for this year!
2) What are the most requested tattoos?
Heart and infinity tattoos are the most requested tattoos of all time.
3) What is the least painful tattoo spot?
The forearm, shoulder and neck are the least painful spots to get a tattoo on the upper body. The thigh and calf are the least painful spots in the lower body.it also known as one best tattoo Ideas for Women.
4) What is the most painful tattoo spot?
The rib cage and ankles are the most painful spots to get tattoos on.