With the evolution of genres in the film industry, underworld crime thrillers have a special place in the hearts of the audience. After the release of the all-time blockbuster film – Goodfellas in 1990, the underworld crime became the favorite play of many directors around the globe. Famous directors like Martin Scorsese and Guy Richie have given us some of the best movies in this genre. Keeping this is mind, we have provided you with the list of top 20 best rated underworld movies of all time.
List of Best Underworld Movies of all time –
(1) SNATCH (2000)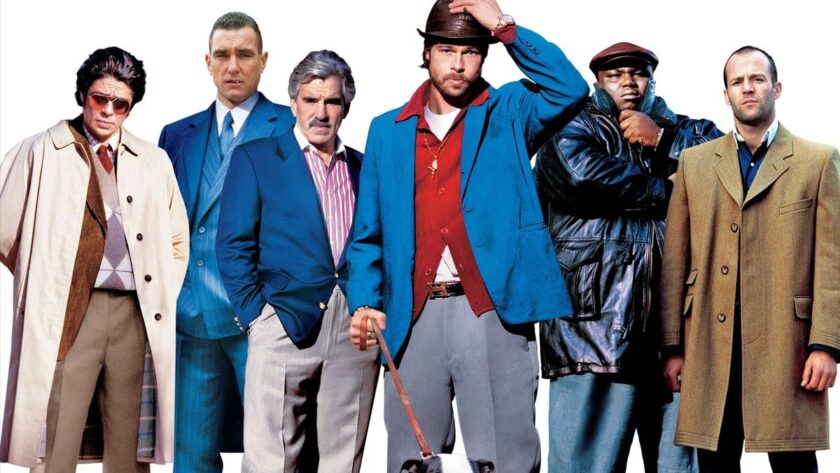 IMDb Rating : 8.3/10
Director : Guy Ritchie
Cast : Benicio del Toro, Vinnie Jones, Brad Pitt
The movie starring Brad Pitt and Jason Statham tells the story of active underworld criminals in London. Men from various professions come together to track down a priceless stolen diamond. The vivid cast attracted huge audience and widespread recognition from critics.
(2) TRIPLE 9 (2016)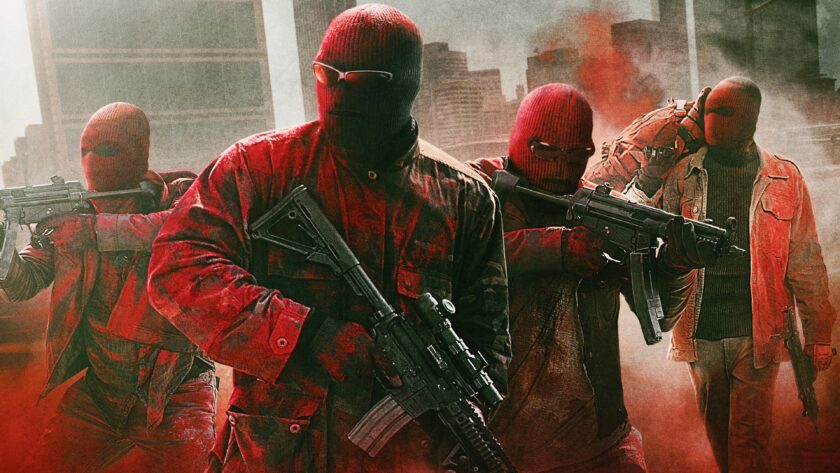 IMDb Rating : 6.3/10
Director :  John Hillcoat 
Cast :  Casey Affleck, Gal Gadot,  Kate Winslet, Anthony
The biggest heist in history is carried out by a group of high-profile criminals. This multi-starrer movie received mixed reviews from critics and grossed $25 million against its $20 million production budget.
(3) ROAD TO PERDITION (2002)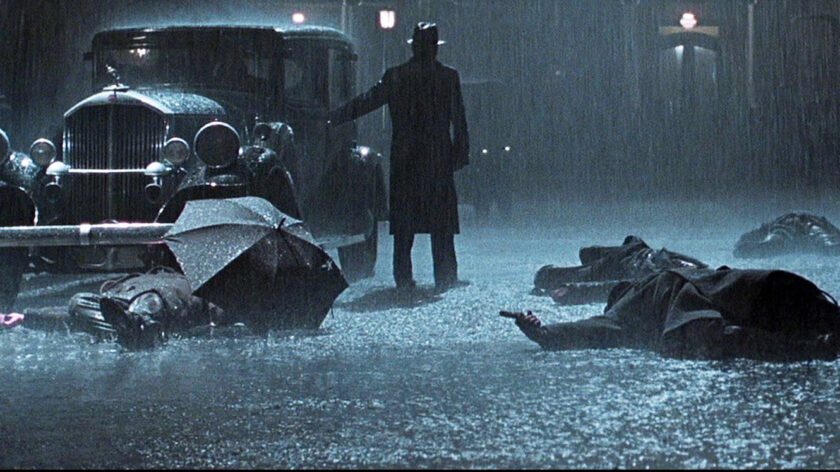 IMDb Rating : 7.7/10
Director : Sam Mendes
Cast :  Tom Hanks, Paul Newman, Jude Law
Directed by Sam Mendes, Road to Redemption is a 2002 American crime thriller starring Tom Hanks and Paul Newman. The story revolves around the time of The Great Depression, during which a mob enforcer and his son seek revenge against the murderer of their family.
(4) JOHN WICK (2014)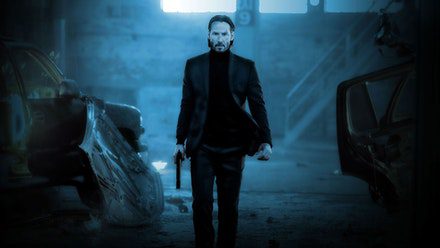 IMDb Rating : 7.4/10
Director : Derek Kolstad 
Cast : Keanu Reeves, Ian McShane, Lance Reddick
Starring Keanu Reeves as John Wick, an ex-hitman who comes out of retirement to kill the gangsters that stole his vintage car and killed his beloved dog, who was the last gift from his deceased wife, Helen. John is all set to take revenge from the underworld.
(5) HEIST (2001)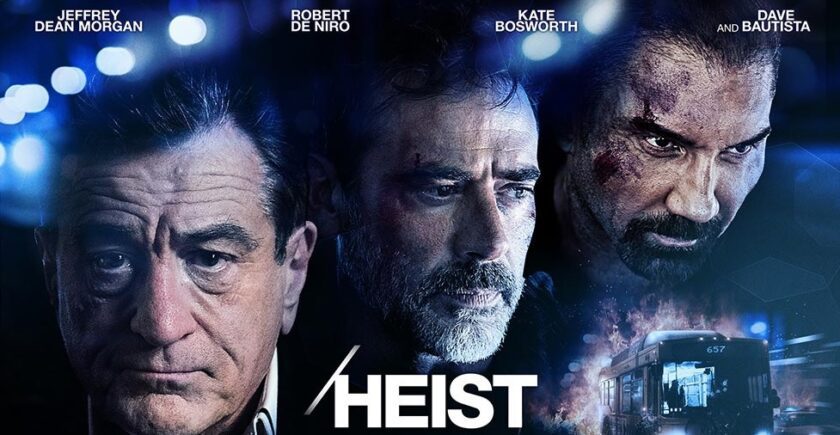 IMDb Rating : 6.5/10
Director :  David Mamet
Cast : Gene Hackman, Danny DeVito, Delroy Lindo
Heist is a 2001 American heist film that received positive reviews from critics with praise for characters and script. The story revolves around Joe Moore, who runs a squad of professional thieves. Soon after being captured in a failed robbery, Joe retires but things take an unwanted turn when his past haunts him.
(6) GANGSTER SQUAD (2013)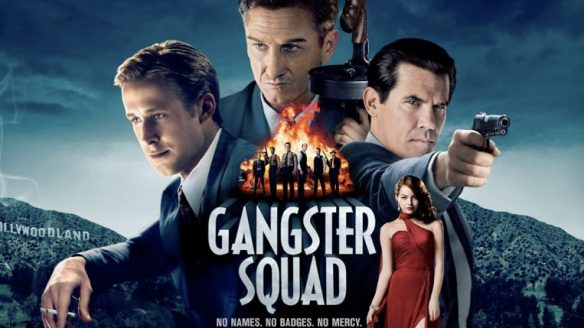 IMDb Rating : 6.7/10
Director :  Ruben Fleischer
Cast :  Josh Brolin, Ryan Gosling, Nick Nolte
Los Angeles is run by gangsters and mobsters during the year 1949. To take down the corruption, a team of highly skilled cops is formed to take down the gangsters and restore peace in the city. The exceptional performance by the cast and the cinematography makes this film a good watch overall.
(7) OUT OF THE FURNANCE (2013)
IMDb Rating : 6.7/10
Director :  Scott Cooper
Cast :  Christian Bale, Casey Affleck, Woody Harrelson
The film revolves around the story of two brothers – one a steel mill worker and the other an Iraq war veteran. One of the brothers, Rodney goes missing under mysterious circumstances. Russell seeks to find justice for his lost brother.
(8) GOODFELLAS (1990)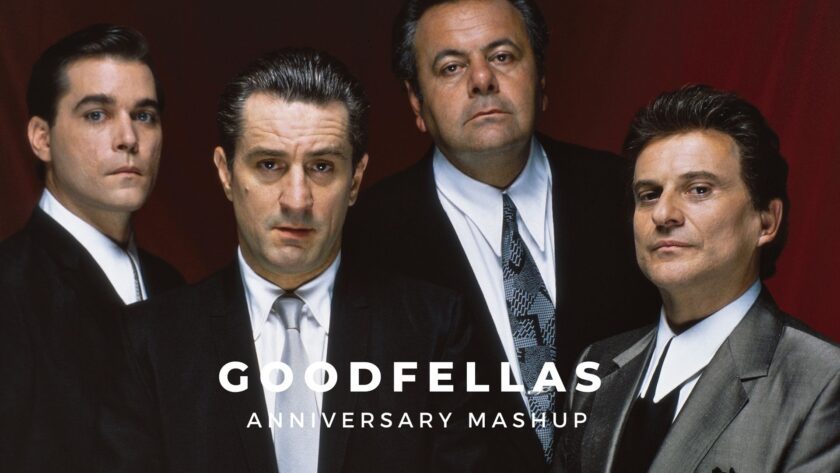 IMDb Rating : 8.7/10
Director : Martin Scorsese
Cast :  Robert De Niro, Ray Liotta, Joe Pesci
This American movie is adoption of the 1985 nonfiction book Wiseguy by Pileggi. The story revolves around Henry Hill and his relationship with his wife and mob partners. Goodfellas is widely regarded as one of the greatest films ever made, particularly in the gangster genre.  
(9) THE DEPARTED (2006)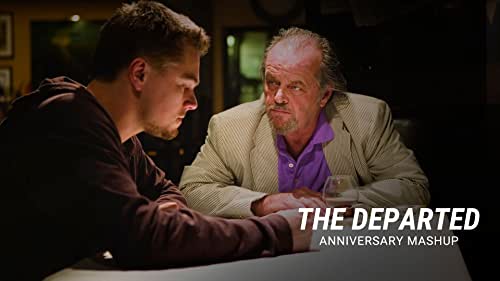 IMDb Rating : 8.5/10
Director : Martin Scorsese 
Cast : Leonardo DiCaprio, Matt Damon, Jack Nicholson
The story is set in the year 1986, in South Boston where an undercover cop tries to identify the mole in the police department. It is loosely based on the real life Boston Winter Hill Gang; the character Colin Sullivan is based on the corrupt FBI agent John Connolly, while the character Frank Costello is based on Irish-American gangster Whitey Bulger.
(10) CITY OF GOD (2002)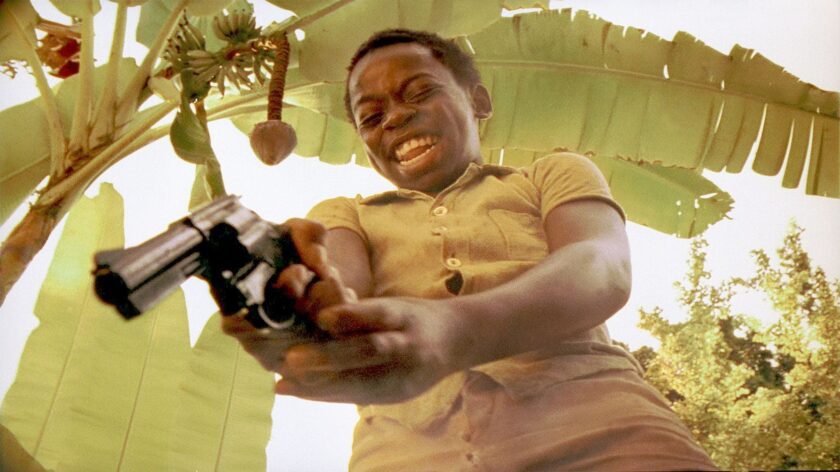 IMDb Rating : 8.6/10
Director :  Fernando Meirelles, Kátia Lund
Cast : Alexandre Rodrigues, Leandro Firmino da
This Brazilian epic crime film is a must watch. Two kids try to follow their destiny through the slums of Rio. The movie received widespread recognition and was characterized as being the best film of the 21st century.
(11) THE GODFATHER (1972)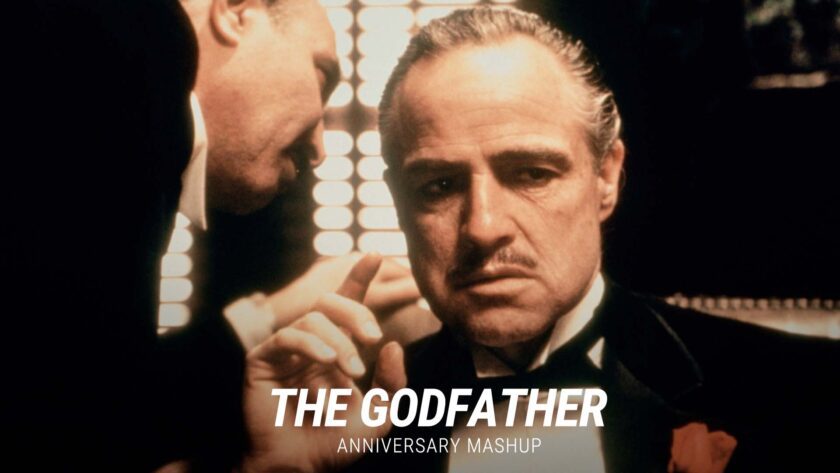 IMDb Rating : 9.2/10
Director :  Francis Ford Coppola
Cast : Al Pacino, Diane Keaton, Richard Bright, Talia Shire
This trilogy crime series directed by Francis Ford Coppola, is based on the trial of a fictional mafia of Italian – American origin. The film is followed by two parts. The story is loosely based on the novel of the same name by Italian American author Mario Puzo.
(12) 25TH HOUR (2002)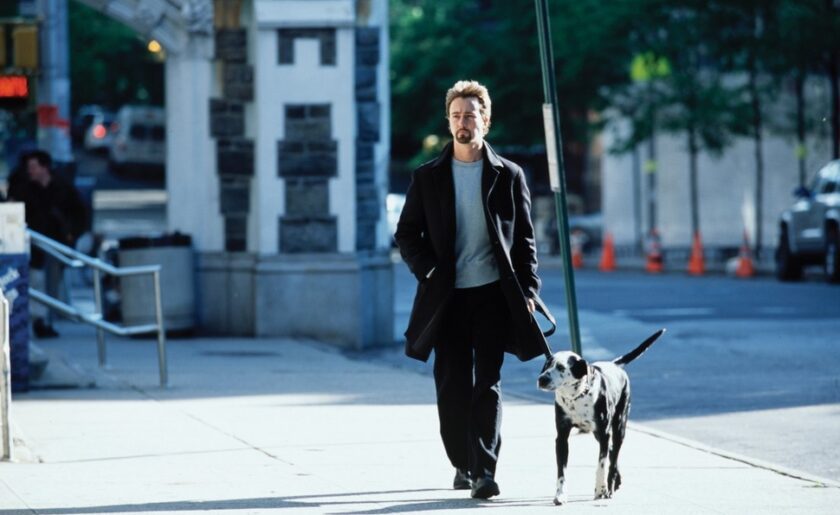 IMDb Rating : 7.6/10
Director :  Spike Lee
Cast : Edward Norton, Barry Pepper, Philip Seymour
As the name suggests, iconic as it is, the movie tells the story of a man soon to serve a prison sentence for drug dealing, who spends his last 24 hours as a free man. The film also tells the story of September 11 terrorist attacks in New York during the year 2001.
(13) EASTERN PROMISES (2007)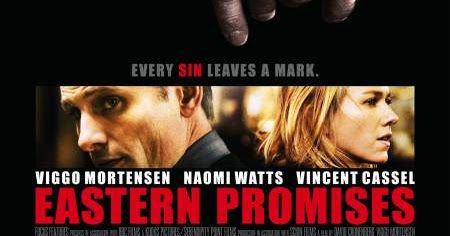 IMDb Rating : 7.6/10
Director :  David Cronenberg
Cast : Naomi Watts, Viggo Mortensen, Armin Mueller
Naomi Watts plays the memorable role of Anna, a Russian-British midwife who is exposed unknowingly to thedangerous underworld of Nikolai (Viggo Mortensen). She must escape herself and save the baby she help deliver, that was born to a teen prostitute working under Nikolai.
(14) AMERICAN HISTORY X (1998)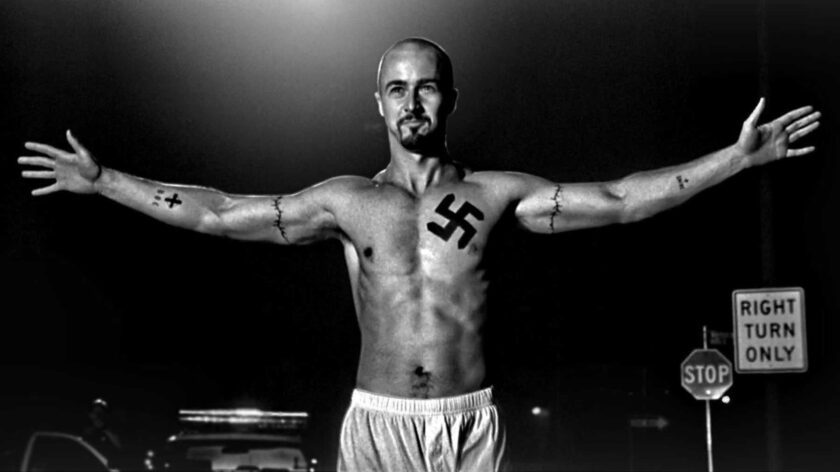 IMDb Rating : 8.5/10
 Director : Tony Kaye
 Cast :  Fairuza Balk, Stacy Keach, Elliott Gould, Avery
Exposed to the brutality of racism, neo-Nazi Derek Vinyard (Edward Norton) faces imprisonment for the murder of two black youths who tried to steal his car. After returning from prison cell, Derek tries to change the opinion of his brother who follows his footsteps to becoming a criminal.
(15) GANGS OF NEWYORK (2002)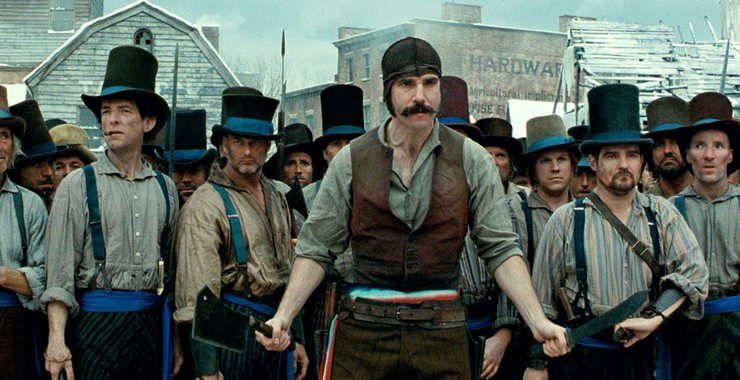 IMDb Rating : 7.5/10
Director : Martin Scorsese
Cast : Cameron Diaz, Daniel Day- Lewis, Jim Broadbent
Set in the year 1862, DiCaprio plays a young Irish immigrant released from prison to seek revenge from his father's killer known as Bill the Butcher. Directed by Martin Scorsese, known for working in gangster genre, this movie is the first preference of audience for a thriller movie night.
(16) ALPHA DOG (2006)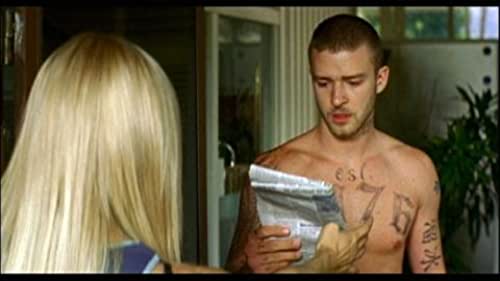 IMDb Rating : 6.9/10
Director :  Nick Cassavetes 
Cast :  Emile Hirsch, Justin Timberlake, Ben Foster
Based on the real life story of kidnapping and murder of a teenager named Nicholas Markowitz in 2000, the film grossed $32 million worldwide on a budget of $9 million. The 15-year-old teen is kidnapped as a debt owed to them by the teen's brother. He is later murdered and buried.
(17) COP LAND (1997)
IMDb Rating : 7/10
Director : James Mangold
Cast : Sylvester Stallone, Harvey Keitel, Ray Liotta
When a young boy (Michael Rapaport) accidentally gets involved in a criminal incident, his uncle Ray (Harvey Keitel) comes to his rescue and attempts to hide his crime by helping fake his nephew's death. The intelligence officers investigate the matter and reveal the corrupt cop's motives.
(18) SUBURRA (2015)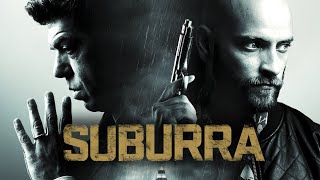 IMDb Rating : 7.4/10
Director :  Stefano Sollima
Cast : Pierfrancesco Favino, Elio  , Claudio Amendola
A gangster is set loose in the lands of Rome, engaging actively in unlawful activities. Nicknames as "Samurai", this gangster has hold over all the local mob bosses and is the king of underworld. Will peace restore to this city? Watch this movie to find out.
(19). THE EQUALIZER (2014)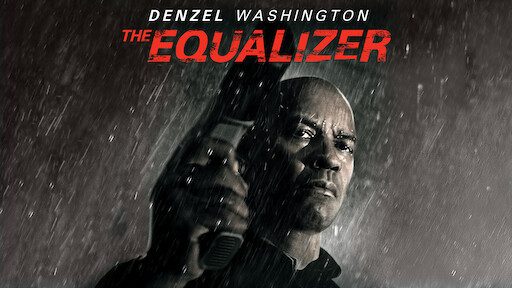 IMDb Rating : 7.2/10
Director :  Antoine Fuqua
Cast :  Denzel Washington, Marton Csokas
A man dedicated to living a quite life by himself is soon met with his past when he meets a young teenager (Chloe Grace Mortez) who is manhandled by Russian mobsters. Will he save the young teen or walk away? Stay tuned to find out.
20. EDMOND (2005)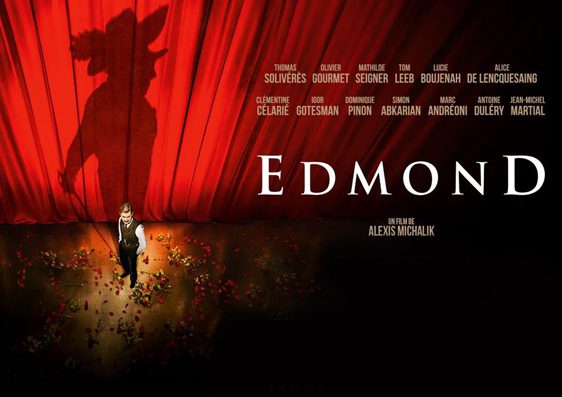 IMDb Rating : 6.2/10
Director : Stuart Gordon 
Cast : Willian H Macy, Jeffery Combs
Seemingly mild-mannered businessman Edmond Burke (William H. Macy) visits a fortuneteller and hears a remark that spurs him to leave his wife abruptly and seek what is missing from his life. Encounters with strangers and unsavory people weaken the barriers encompassing his long-suppressed rage, until Edmond explodes in violence.
That's it for the moment. We hope you enjoyed our collection. Stay tuned for more such content!
FREQUENTLY ASKED QUESTIONS
Q1. Name the most acclaimed movie in the underworld crime genre?
Ans. Goodfellas (1990) is widely regarded as one of the greatest films ever made, particularly in the gangster genre.
Q2. Name the highest grossing film of underworld crime genre?
Ans. John Wick a $500 million franchise.