Amazon is a multinational company focusing mainly on e-commerce and has the largest online store. Amazon has retail websites in different countries and caters to their various and specific requirements. The Amazon localized storefronts which are differentiated by top-level domain and country code vary in item selection and cost. For instance items and their price available in Amazon.co.uk will differ from the ones available in Amazon.in.
It is not only the most significant e-commerce marketplace but also the best cloud computing platform. Amazon has the facility of providing the platform for a seller to sell his goods on the Amazon online store. These sellers are known as third-party sellers who sell their products on Amazon and thus contribute to the sales of Amazon.
How to sell products on Amazon?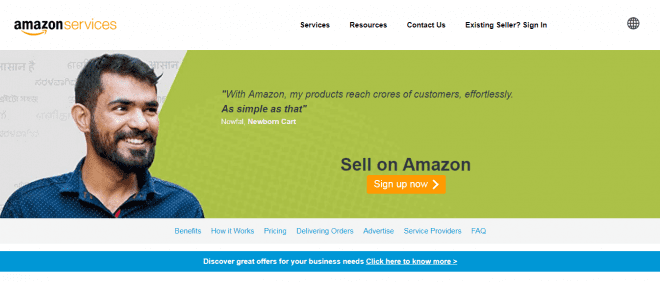 The seller is left with the question as to how to sell products on Amazon. The process of selling on Amazon is quite easy. Firstly decide on your marketplace whether it is Amazon.co.uk or Amazon.ca or Amazon.in. Next register yourself to sell on Amazon. The following details will be needed to register:
1 – Business details of the seller
2 – Contact details of the seller – email and phone number
3 – A piece of short information about the basics of the business.
4 – Details of Tax Registration (GST and PAN). If you are listing taxable goods, the necessary GST details must be given at the time of registration.
Once the process of registration is completed, you will have access to the Seller Central Platform, using which all your products can be listed for sale on the particular Amazon marketplace. Now list the products that you want to sell on that marketplace. As per the current law, the products listed on Amazon must have an ISBN/Barcode.
A notification to ship the product will be sent to you. You need to deliver the product to the customer and confirm the shipment or allow Amazon to fulfill the order for you using FBA (Fulfilment By Amazon) or Easy Ship. The amount will be deposited into the bank account of the seller after deducting a fee.
Tips and Tricks for New Sellers – 
 – Professional Seller: Register as a professional seller as it is more beneficial. A professional seller has to pay a fee of $39.95 per month. As an individual seller you are charged 15% commission plus $0.99 per sale, but as a professional seller, you are charged only the 15% commission minus $0.99. They are allowed to create listings of product not sold on Amazon currently and create product bundles to increase their profits. Manage inventory using feeds, spreadsheets, and reports and take advantage of promotions and gift services.
 – Selling with FBA: FBA stands for Fulfilment By Amazon. Using this you send all your products to Amazon, and when it sells, it is shipped by Amazon. Handling of customer service, communications, returns, and refunds are all done by FBA Amazon. This allows you to save a considerable amount of time to do high values tasks pertaining to product research and sourcing.
 – Rules: Amazon does not change its policies and rules often like other websites and is easy to follow. Log in to Seller Central, and you can see all the policies related to selling.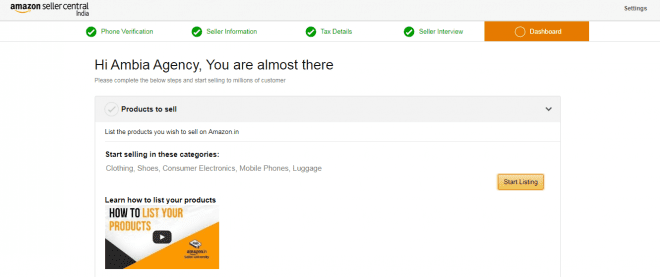 – Buy Box Winning: Whenever a customer searches for an item or product, several results are displayed. When the customer clicks on one of the results, the page that comes up is the Buy Box. Most of the sales are done through the buy box which makes it crucial to be won. There are three ways of doing it:
Quote the lowest price inclusive of shipping

Sell a unique item that none of them has

Create unique items using Amazons bundling policy
 – Communicate with the customers quickly: Answer the questions of the customers immediately within 24 hours or else it causes demerit to your account.
 – The product description should be accurate: This may seem trivial but is essential as even the slightest difference in the product delivered and the product in the listing is noted by the customer which can cause returns and negative feedbacks.
All of these tips and many more can help you to know how to sell products on Amazon successfully.

Do you know any other interesting amazon seller trick, let us know in the comments section!