India is a country of food lovers and as a country, we are known for our spicy delicacies.  So many dishes originated from India and become popular all over the world.  If you are a non-vegetarian and love Indian dishes, you should definitely try these best non-veg authentic Indian dishes. I am sure your mouths have started watering by now, read about below dishes and see if you can resist trying them.
1. ROGAN JOSH –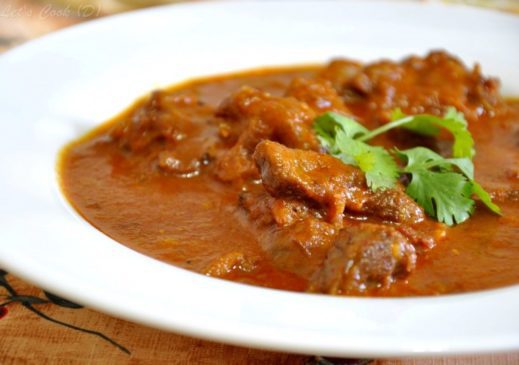 It is an authentic mutton or lamb dish of Kashmiri / Persian origin notable for its fiery, red flavourful sauce. The word "Rogan" means oil in Persian, and "josh" means heat. It is one of the most remarkable dishes of north India. Rogan josh was introduced to Kashmir by the Mughals whose cuisines were influenced by Persian cuisines.
Generally, Rogan josh consists of lamb or goat that has been slow cooked in oil, yogurt and a mix of many different spices. Despite its intense red hue, it is not that spicy. To prepare rogan josh, most cooks begin by browsing their meat of choice – traditionally lamb or goat. The meat is then removed and variety of spices including garlic, ginger, whole black pepper, cardamom and red pepper, are added to the hot oil in stages. Next, the meat is returned to the pan along with plain yogurt. The pan is then covered and the meat is slow cooked in low heat until the meat becomes tender.
Rogan josh is often served with a side of plain basmati rice or naan, or both.
2.MUTTON GALOUTI KEBABS –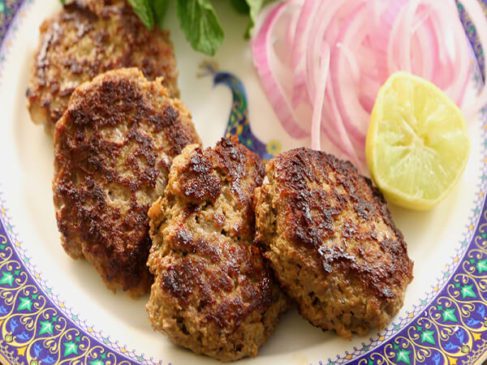 Galouti kebab was invented for the Nawab of Lucknow. The old Nawab had no tooth and these kebabs were easy to eat. The tender juicy kebab was believed to boast a mix of 150 spices.
Also read – How to make delicious veg hakka noodles in Indo Chinese style.
The nawabs of Lucknow were men of excellent taste. Nawab Asad-Ud-Daula contributed significantly to the culinary culture of Lucknow. The generous nawab was extremely fond of kebabs so he ordered his cooks to come up with a new variant of kebabs every day. It was during this time of culinary innovation that the Galouti kebabs were born. With old age, the Nawab lost his dentures, but that did not affect his love for kebabs. He directed his cooks to come up with a variant which would be soft and needed no chewing.
The kebabs are essentially made from minced mutton and green papaya, which gives it the tender taste. After mixing a variety of ground spices and herbs to the minced meat mixture. It is left marinated for some time to allow the meat to absorb the taste of the spices. The minced meat mixture is formed into small patties and fried in ghee.
3. KEEMA PAV –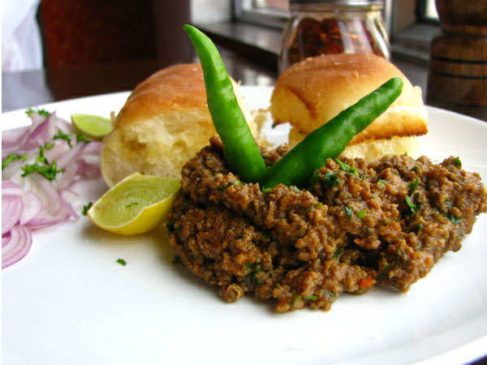 We all are definitely in love with pav bhaji. Delicious spicy bhaji made of a variety of spices and veggies and Pav fried in butter\ghee can make anyone drool over anytime. But not many people are aware of a non-veg variant of our favorite pav bhaji, i.e, keema pav.
Keema pav is a popular street food in India. It is a peppery curry dish made with minced chicken or lamb cooked with onion, tomatoes, garlic, ginger and earthy spices. The keema is juicy in consistency but not with too much gravy, served with 'pav' toated in butter. This dish is definitely not for diet concerned people because of the generous amount of meat and spices that are added to it. It may contain some excess calories but for food lovers, it's no less than paradise.
4. AMRITSARI MACCHI –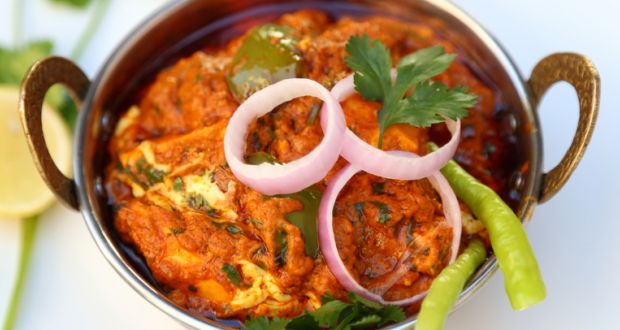 Think about Punjab and your mind instantly directs towards the never-ending list of savory delights the country has to thank the state for. From Makki di roti, Sarson da saag to the famous Punjabi lassi, Punjabi cuisines have won many hearts, both in India and abroad. Punjab is mostly renowned for its obsession with chicken. The chicken and tandoori dishes of Punjab are mostly in limelight but not many of us know that Punjab also boasts of a fish delicacy that has the locals hooked up for centuries. Amritsari Macchi is one such exquisite dish.
The unique taste and preparation of Amritsari Macchi has made it popular in Punjab and among Indians all over the world. Punjab being surrounded by five rivers had a variety of fishes at their disposal. The poor natives living around the rivers used to eat a lot of fish due to their easy availability. Soon it took to the Mughal darbar and the khansamas of Mughal kitchen experimented with the fishes adding their own version of spices and cooking techniques. Authentically, the locals would dry roast homegrown spices and use them to marinate the fish and rest in cold water overnight. Later, the fish was coated in a batter made of rice flour and besan and deep fried giving it a beautiful golden brown hue and a crispy taste.
5. PRAWN BALCHAO –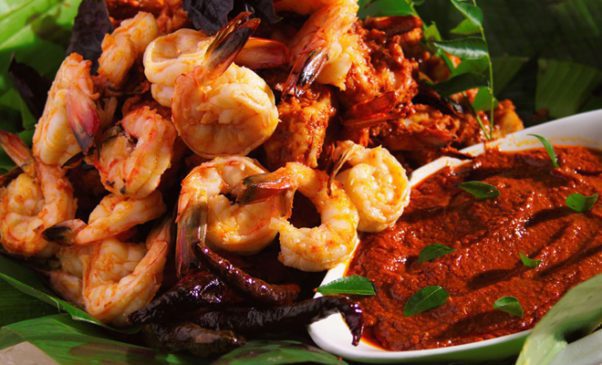 Balchao is a spicy seafood or meat dish in Goan cuisine. Embraced in the kitchens of Goa during Portuguese colonization, giving many of its dishes their signature sharp edge. Balchao is a method of cooking made with either fish, prawns or pork, in a spicy and tangy tomato chili sauce. Balchao was introduced to India by the Catholic Portuguese during colonization.
Prawn Balchao is a famous Goan dish made by first marinating the prawns with salt and turmeric and frying them in oil. Ground spices, ginger garlic paste, vinegar, and tamarind is blended into a smooth paste. This paste is added to fried onions and curry leaves which makes the gravy. In this, the fired prawns are added and cooked until the spices are thoroughly cooked.
If you know any other authentic Indian non-veg dish, please let us know in the comments section.