Whether it's your first day of college, or final year, dressing up every morning for class seems like a task. You don't want to put an extra effort but also want to look good at the same time. What makes a look suitable for college girls? And the answer is comfort. Comfort should always come first. Toss on jeans, t-shirts, sweatshirts, jackets, sneakers, and over-sized handbags. So these are some of Style| Wardrobe Essentials for College Girls, have a look!
Everyday/ Class: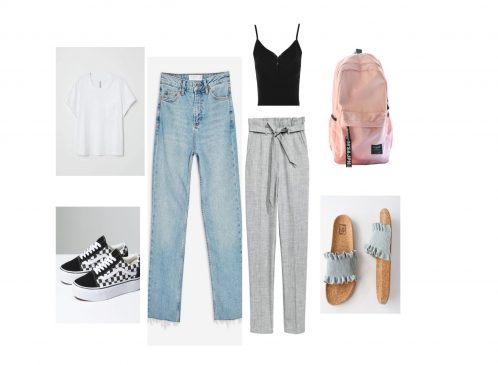 Classic Tees – With limited storage and space, you want to make the most of your wardrobe. Basic Tops in neutral colors like white, black and gray can give you so many options to go with. You don't need to put an effort, just grab your basic top and your favorite jeans and you are ready to go. It will not only look good but will also feel comfortable. And being comfortable with what you wear is the most important tip for college wear. These can be worn alone in summer or layer under jackets or coats in winter. This must be in your winter wardrobe collections.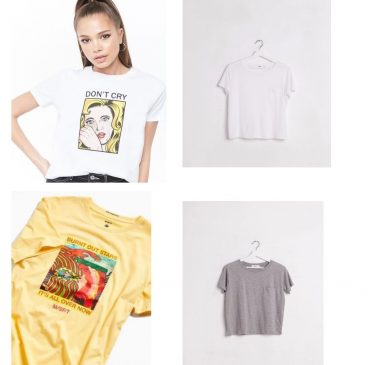 A good pair of jeans – A good pair of jeans is sometimes all you need. For days when you don't feel like dressing just throw your favorite top over your comfy jeans and you'll instantly look ready for your next class. It is one of the finest choices by college girls during hot sunny days. Denim gives a cool effect to your body and looks cool when matched with a tucked-in top and gold accessory.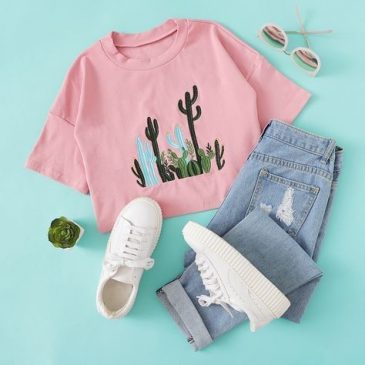 Pairs of good walking shoes – A good pair of shoes can work wonders. They are comfortable, stylish, and easy to throw on with any outfit. For class, wearing your sneakers with a pair of jeans and a tee or t-shirt dress is always a great option. You can go with many options like white sneakers, short booties, and riding boots. You can style sneakers in so many ways. For a cute look, you can go with a short midi-length dress with Keds or with a graphic tee and skirt.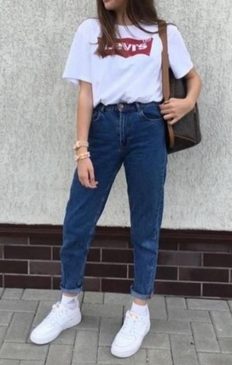 Paper bag Trousers – Paper bag trousers are known for their comfort and are a good option for college. You can wear them in class or for a night out. Because of the ruffled waistline and extra volume, they can often be tricky to style. Try balancing the looser fit on the bottom with a tighter or shorter top. It helps provide a more proportioned look and helps the waist details stand out.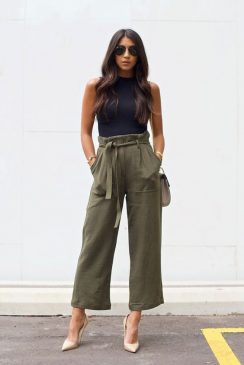 Going Out:
When you are going out with your friends, you want to look cute and stylish. You need to have certain essentials in your wardrobe. These can include a casual dress, a cute top, denim shorts, skirt, boots, a pair of cute heels, some accessories for touch up.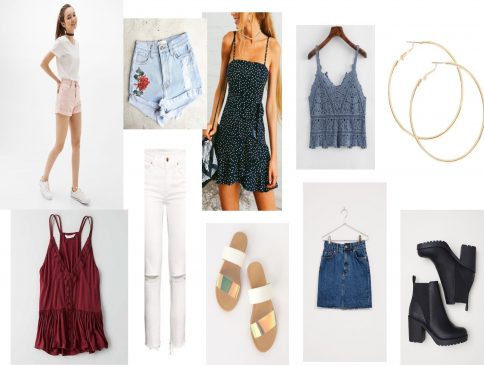 Shorts – Denim shorts are our go-to summer saviors. Throw it with a cute top and sandal for an easy and effortless look. Try wearing a button-down shirt tucked into your favorite pair of denim shorts. Wear these with easy sneakers and a crossbody bag. You can also take inspiration from street style fashion and try wearing a vest over your easy outfits in denim shorts and a casual white shirt.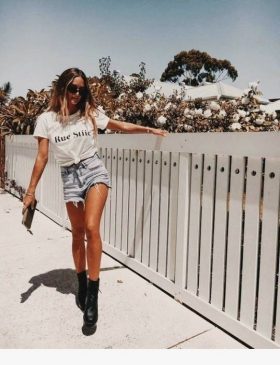 Casual Dress – Your favorite weekend dress can do wonders if worn with boots and hoops for a toned-down look that still slays. Try wearing a denim jacket over your midi dress or tie it around your waist for class.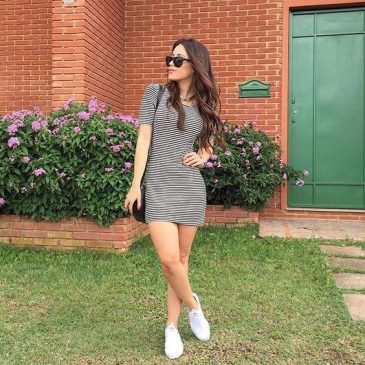 Midi dress – Midi dress looks cool when worn with a denim jacket, sneakers, and hoops. It just gives a cute look instantly. The wonderful thing about a midi dress is that you can wear them most of the year because of the length. Pair your summer midi dress with your hair in a bun wrapped in a scarf, sandals and a crossbody handbag.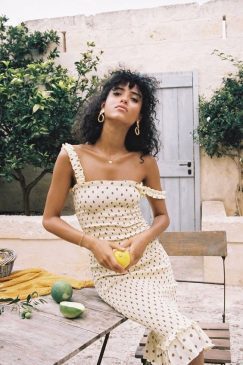 Cute Top – There should be some tops in your wardrobe that you can wear for movies, or going out with your friends that can make you look stylish and cool. Upgrade your simple white top with a puffy sleeve top. To make your arms look slimmer and your torso elongated, try wearing turtleneck top.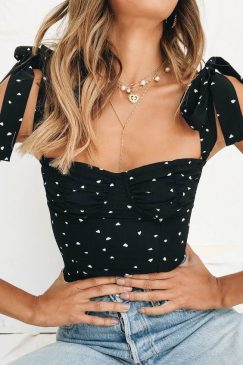 Boots – Boots look cute when worn with dresses, skirts and can transform any outfit from drab to fab in an instant. They are perfect for movies and going out with your friends for shopping or eating out.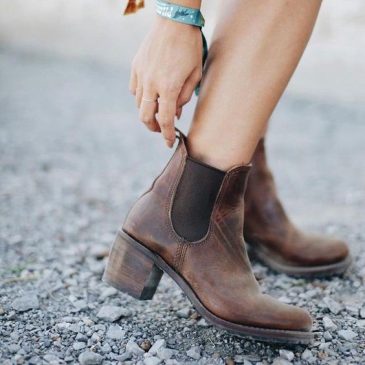 College Fests: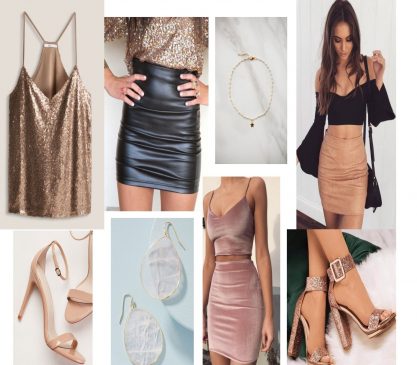 It's that time during college when everyone is seen at the campus making a fashion statement. These are the days when every college going girls are excited about their outfit. So, the outfits for the fest need to be on point.
Plaid shirts and crop top – Casual are always chic, and plaids are never out of fashion. You can throw a simple plaid oversized shirt with a crop top; you can complete the look with a black pair of jeans and boots.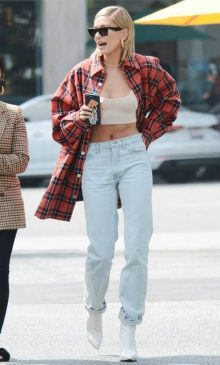 Skirt and crop top – Denim skirts are the new fad and it will look cute when paired with a sexy top. This look is easy-breezy and effortless for a day function. You can also accessorize your outfit with gold hoops.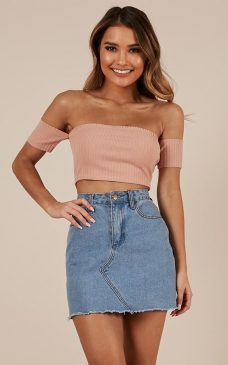 Skater dress with a denim jacket – A well-fitted skater dress with a good pair of denim jacket and boots looks cute. You can accessorize your outfit with a simple necklace and hoops.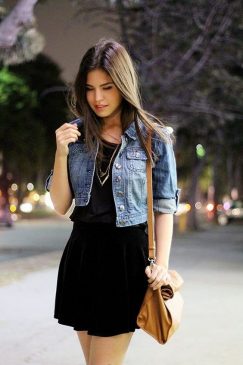 Kurtis and jeans – How can one give Kurtis a miss that is a staple in college. You can team up a straight cut kurta with ankle-length jeans, accessorize with a lot of silver jewelry and classy juttis and you are good to go!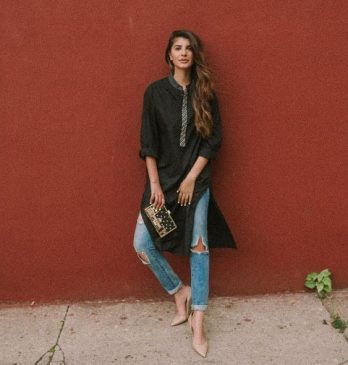 Bardot crop top and shorts – If you want to throw on some glamour, add a Bardot crop top with a cool pair of shorts. Don't forget to wear chic gladiator flats underneath and you are ready to slay.