Fashion keeps changing, but a Kurti is a timeless piece for any Indian function or ceremony. You can pair it with your Palazzos, Salwars, Skirts, Churidars or even trousers to look different every time.From straight cut to stylish Anarkali, there are so many Kurti styles to explore online. However, here's some popular party wear Kurti designs to rev up your style game.
1. Straight Cut Chanderi Silk Kurti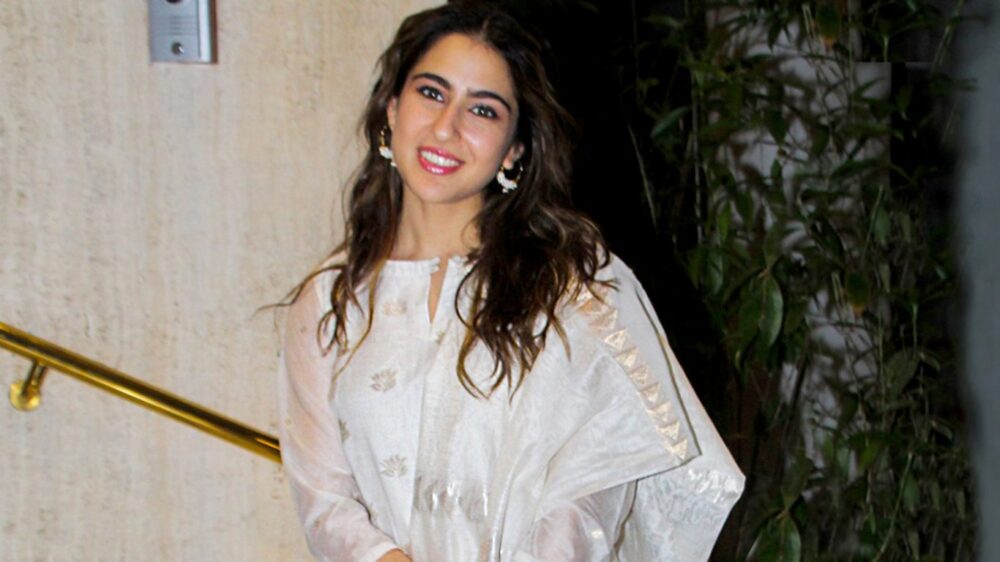 For a party, you may go for a simple straight cut ChanderiKurti to look elegant and chic. The Chanderi silk has a little sheen on the fabric that looks party appropriate. You can choose this Kurti style for night events, puja at home or any other exceptional events that require you to dress up in an Indian outfit.
2. A-line Kurti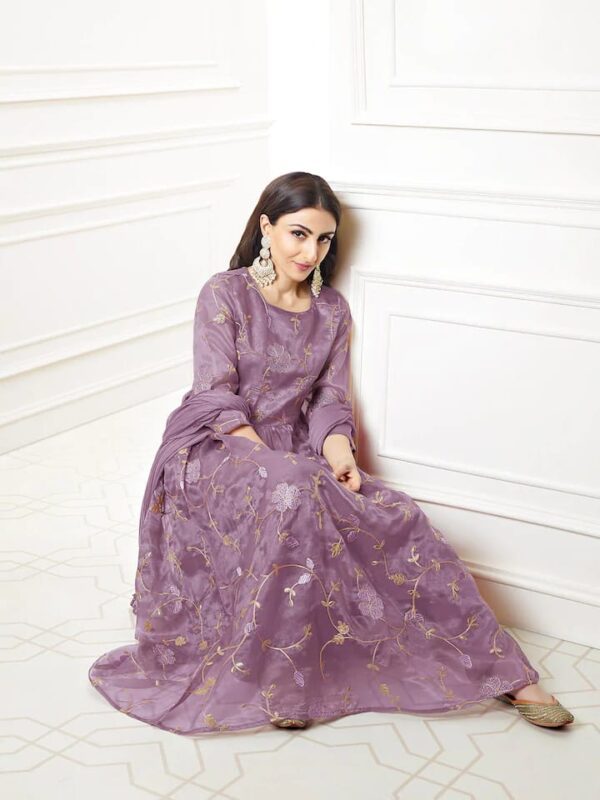 You can figure out from its nature "A-line" that this Kurti is designed in an "A" shape. It has the smallest point at the waist, whereas the lower portion is broader than the top. The latest Kurti style looks not only great for college or office but also looks beautiful for parties if chosen in silk of satin fabric. You can view more of A-line Kurtis online to achieve a feminine and sleek appearance.
3. Frock Kurti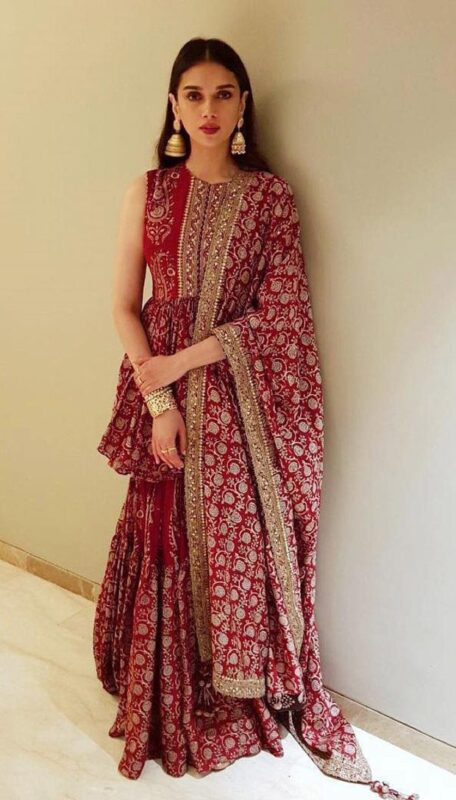 The frock-style Kurti is perfect for tall ladies, as it's not cinched in at the waist. This way, it may hide your natural body curves and make you appear shorter. Therefore, short women should not wear them.
4. Anarkali Kurti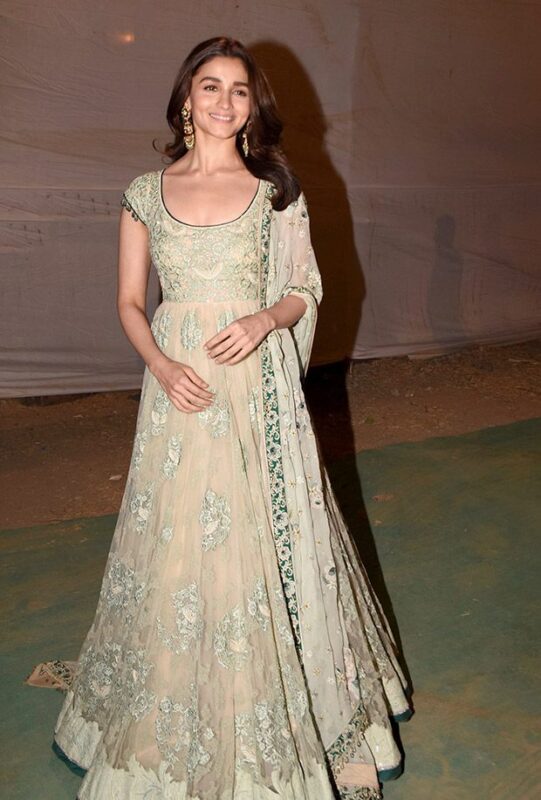 Anarkali Kurti is perfect for creating a delightfully stylish appearance. You can choose Anarkali party wear Kurta sets to appear slimmer and sleek at a party or function. Since its shape is cinched at the waist and flares up on the bottom, it gives you a slimming effect. This Kurti style looks flattering on all body types, and hence, many women prefer it these days. Choosing a full-length Anarkali Kurti will also make you appear taller. Therefore, it's a great clothing option for shorter women as well.
5. Dhoti Style Kurti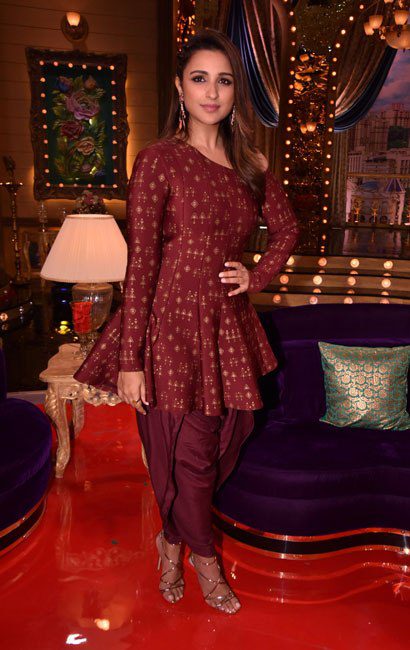 Wearing a dhoti style Kurti will make you appear edgy, sharp, inventive and stylish. The whole look created by this Kurti style is outstanding, as it gives you a remarkable appearance. If you wish to stand out from the crowd during any festival, choose the Dhoti Kurti for making an instant fashion statement.
6. Embroidered Kurti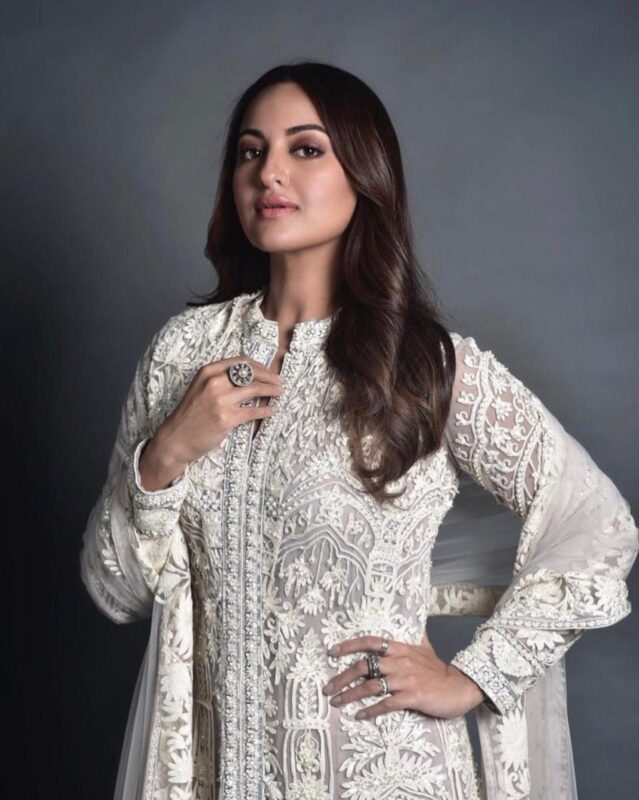 Embroidered Kurti, such as ChikankariKurti, is ideal for an unbeatable match at a party or small Indian festival. The blend of embroidered Kurti paired with palazzos or skirts is perfect for achieving a comfortable and unique appearance. This prominent outfit gives you a feminine and exquisite look.
7. Angrakha Kurti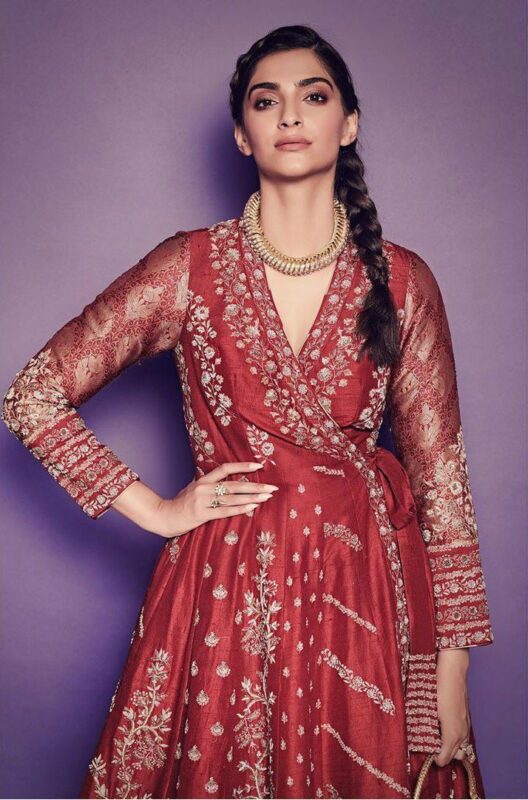 The Angrakhaparty wear Kurta sets look like an Indian version of a robe-like outfit. Since it is tied around the waist area, it cinches in the waist and gives you a slimmer appearance. This Kurti style looks unique at parties or special occasions. For a distinctive appearance, you can choose a monochrome Angrakha Kurta set with a heavily printed Dupatta that will make the look regal and fashion-forward.
8. Indo-western Kurti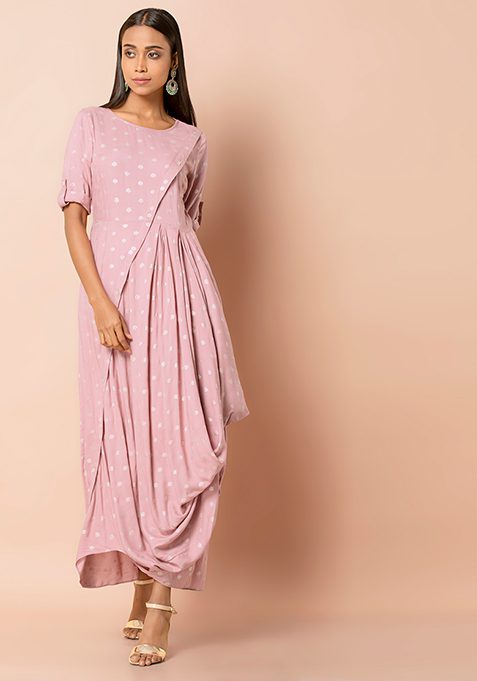 If you are not too much into Indian suits or Kurti wear, you may go for Indo-western Kurti style. As the name indicates, this Kurti is a blend of Indian and western outfit designs. For instance, you can look for Indo-western style full-length Kurti and gown or pick a pant-saree outfit for an outstanding appearance.
Now that you know what the popular party wear Kurti designs are in 2020, you can pick any one of your favourite styles to look your best. You may even browse the internet to know more about the latest Kurti styles for updating your wardrobe with trendy pieces.