It's winter and you need to have certain essentials on hand to keep you warm. We all have a closet full of clothes but always feel like don't have anything to wear. This can be fixed by adding a few essentials to your closet. It will not only save you from buying recklessly but also save your time of picking outfits every morning. The best way to get the most wear of your winter essentials is to pick neutral colors, like beige, ivory, black or gray and that is either a solid or a neutral pattern.
Here's the list of 2019 Winter Wardrobe essentials
1. Skinny Jeans to the rescue
How can one go wrong with a good pair of skinny jeans? It just allows you to layer multiple items on top to keep you warm. You can wear them with a long coat, leather jacket or even flat heel booties. It looks cute when paired with a cashmere sweater and high heel booties. If you want to look stylish you can throw a white shirt with boyfriend jeans and a long coat.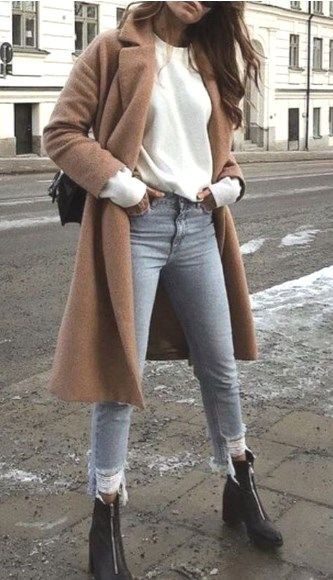 2. A Cashmere Sweater goes with everything
A cashmere sweater looks simple, elegant and stylish. You can wear them with jeans, mid skirts, printed trousers, and even leather pants. This sweater looks great with a collared shirt protruding from underneath. Whether you need an extra layer with a peacoat and jeans, or you need a more polished look with a skirt, the cashmere sweater is sure to complete any outfit.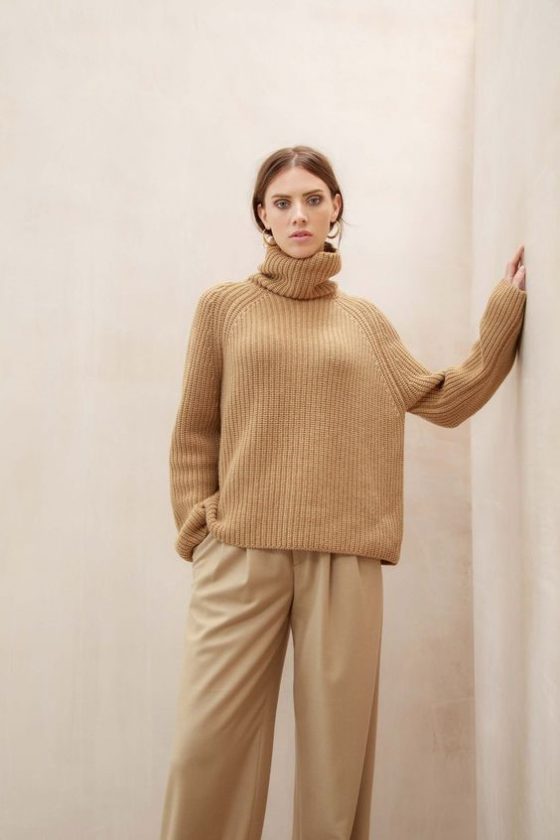 3. Leather Jacket makes you look cool
A leather jacket is like the best friend you could ever have. They make you look good. It can transform any outfit from drab to fab in an instant. Toss it over your jeans and tee on the weekend and it can make you look badass and at the same time keep you warm.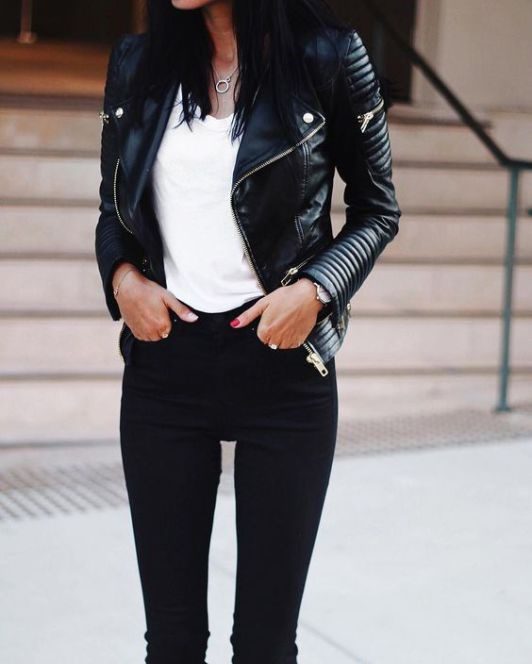 4. Statement Coat
In winter, the outerwear changes the complete outfit. So, why not make a statement with a long coat. You can add a pop color coat with your simple black and white outfit to make it stand out. Choosing the right coat seems like a challenge, but if you focus on the color, pattern, fabric, or cut, it can help you stand out. If bright colors are too much for you, consider making a statement with coats in a pastel shade.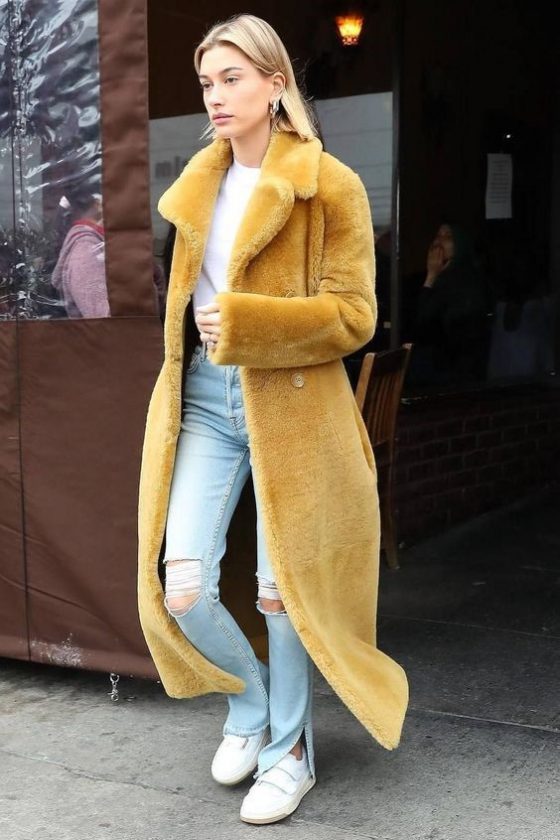 5. Over the Knee Boots
Over the Knee, boots are quite popular during the winter. They look great with any kind of dress, jeans, skirt, and leggings. It makes you look cute and also keep your feet warm. You can also try the latest trends like the monochrome style by wearing a knitted dress and boots of the same color.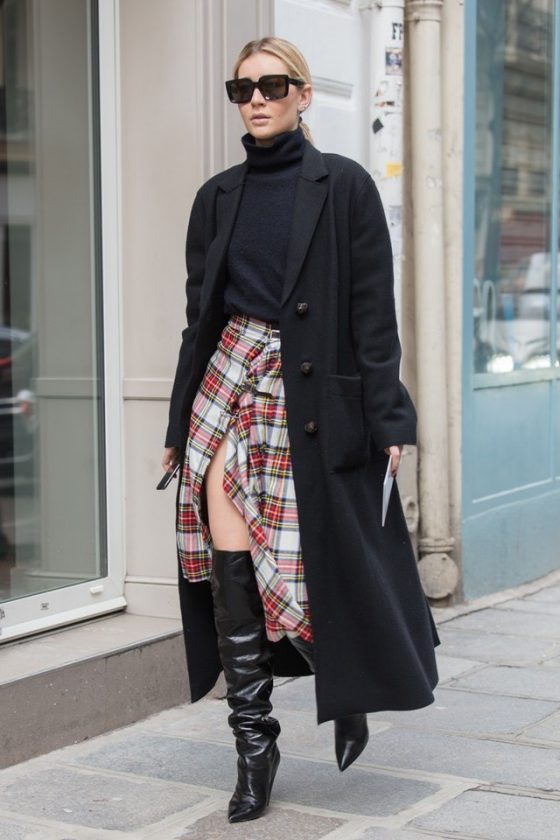 6. Knitted Jumper dress
Wear a knitted jumper, if you want to look stylish and stay cozy at the same time. Throw it with over the knee boots and a statement belt to make it look more structured and chicer. You can also pair it with a winter coat or tights for some extra warmth.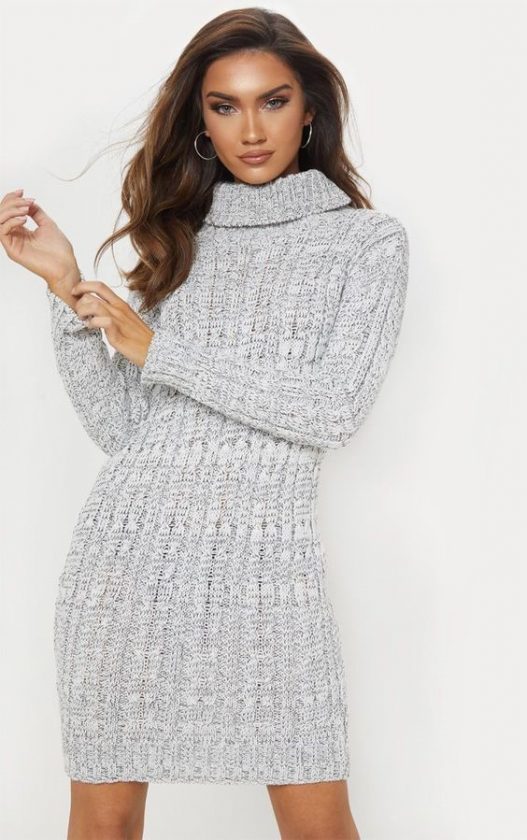 7. Puffer Jacket
Every woman needs a lightweight puffer jacket to withstand the fluctuating temperatures of fall and winter. It's outerwear that is warm, stylish and comes in so many colors and texture. You can wear them with cropped jeans and ankle boots or over a mini dress and over the knee boots.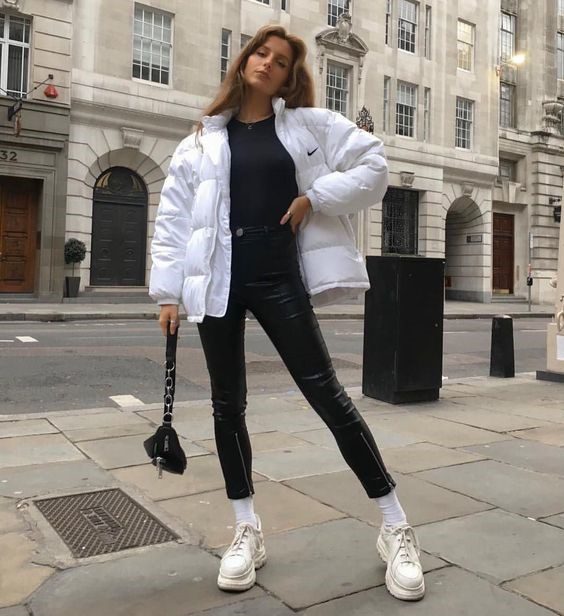 8. Turtle Neck
Investing in a good turtleneck top will ensure that your neck is nice and snug all winter. It looks good when paired with a coat and jeans, or underneath a dress. Not only these will look cute but can go with everything in your wardrobe.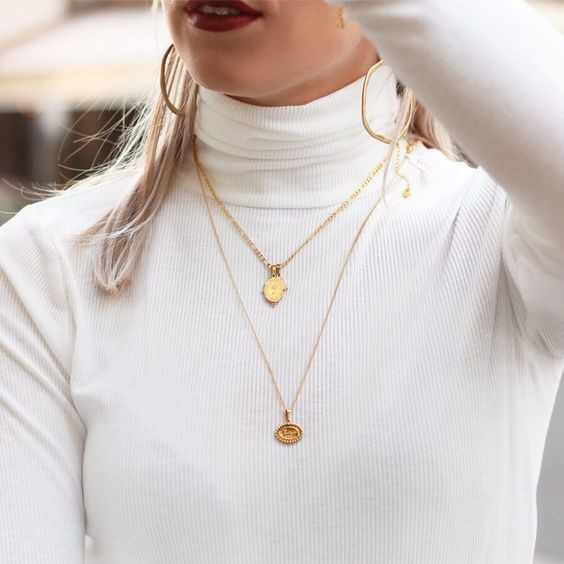 9. Blanket Wrap Scarf
The blanket wrap scarf adds chicness to your winter wardrobe. There are numerous ways to style it, either thrown carelessly or wrapped around multiple time, it can make you look stylish. The extra fabric and oversized feel will keep you warm, and the style will keep you feeling trendy.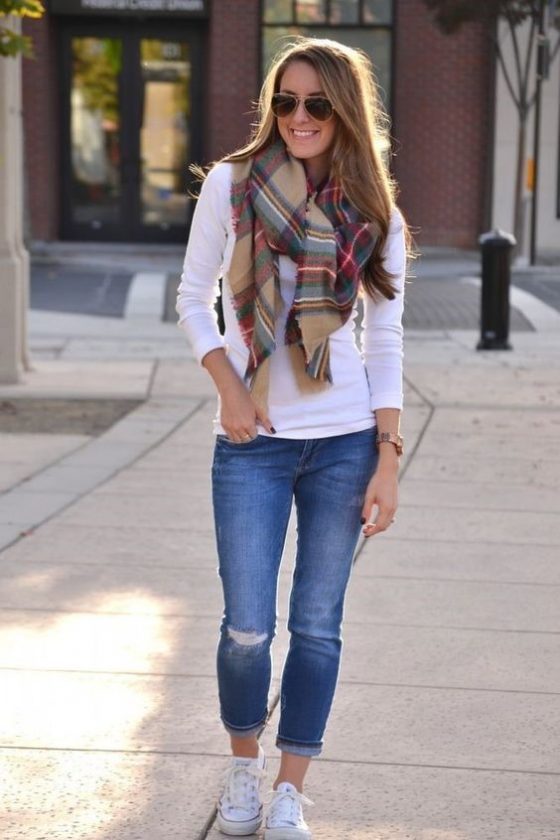 10. Fleece Sweatshirt
For the days when picking up, an outfit seems too much work, a simple fleece sweatshirt can come to the rescue. You can pair this with your favorite jeans.