9. WHEN SOURAV GANGULY DID A SALMAN KHAN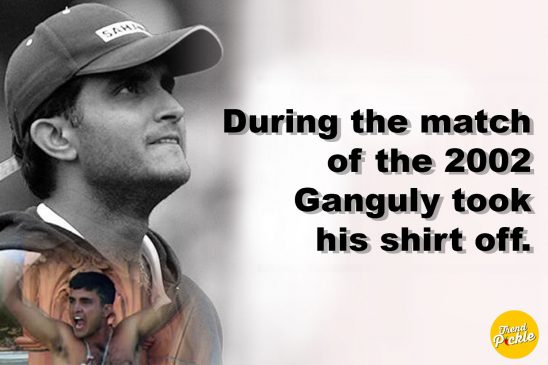 During the final match of the 2002 NatWest Series held in Lords after a stunning performance by team mates Yuvraj Singh and Mohammad Kaif, Ganguly took his shirt off in public and brandished it in the air to celebrate India's winning of the match. This is a sort of a landmark event in the history of Indian Cricket. But have you ever wondered what happened to that jersey? It was donated by Ganguly to a London store where it is displayed till date.
10. SCALING GREATER HEIGHTS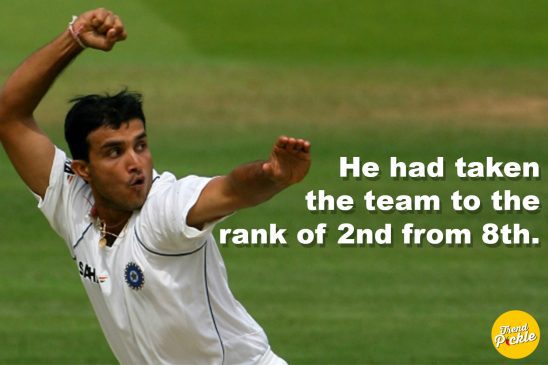 When Sourav Ganguly took over as the captain of Indian Cricket team, the test ranking of the team 8th, but, by the time he retired as captain he had taken to the rank of 2nd. Indian team was considered a formidable side under Dada's captaincy. This was the beginning of the golden era of Indian cricket.
11. HE OPENED THE INNINGS IN A TEST MATCH TOO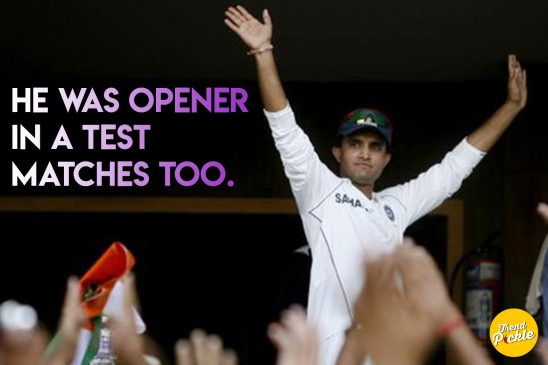 Sourav Ganguly is one of the greatest batsmen and captain in the Indian cricketing history has opened batting only once in test matches but has opened bowling six times in the test format. This shows as a captain, Sourav always put his team first.
12. IMPACT OF HIS CENTURIES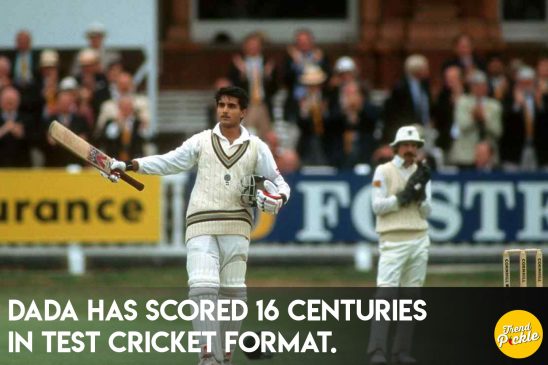 Dada has scored 16 centuries in test cricket format and none of them have come in losing cause. In other words, India has won all the test matches in which Sourav Ganguly has scored a century.
13. GANGULY HAS A TREBLE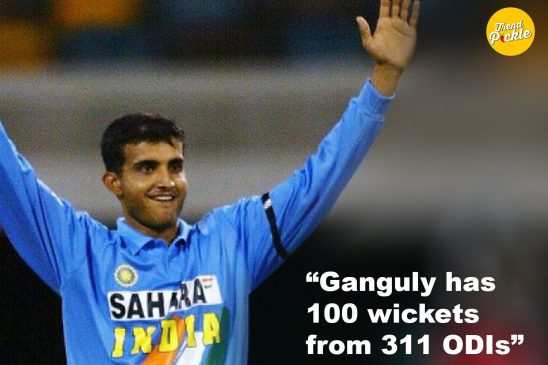 Ganguly has 100 wickets from 311 ODIs, at an average of 38.49. Ganguly was the third player, after Sachin Tendulkar and Sanath Jayasuriya, to complete the treble of 10,000 runs, 100 wickets and 100 catches in ODIs. This is no small feat to achieve.
14. DADAGIRI ON TV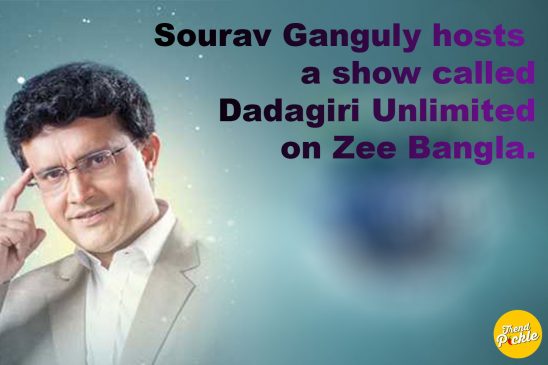 Sourav Ganguly hosts a very popular show called Dadagiri Unlimited on Zee Bangla channel. It is a quiz show, which is currently in 7th season. It is one of the highest rated shows in West Bengal. Bollywood celebrities like Farhan Akhtar, Vidya Balan, Shah Rukh Khan have graced the show.
15. FOUR CONSECUTIVE MAN OF THE MATCH AWARD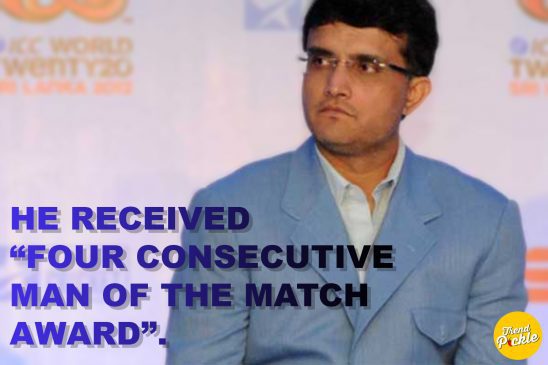 Sourav Ganguly is the only cricketer in the world to receive 'four-Consecutive Man of The Match Awards'. He did it in the Sahara 'Friendship Cup' which was played between India and Pakistan at Toronto in Canada from 13-21 September 1997. India won this five ODI match series by 4–1 and Sourav Ganguly was also named as 'The Man of The Series' in this ODI Series. No Indian cricketer is yet to break this record.
16. HOW RAHUL DRAVID BECAME A WICKET KEEPER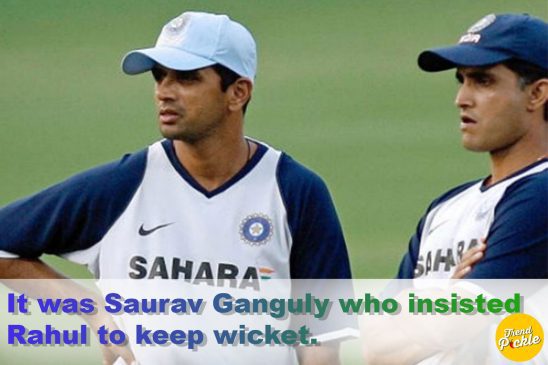 It was Saurav Ganguly who insisted Rahul to keep wicket as no other wicket keepers in India could bat & Saurav wanted to play a genuine batsman at No.7. During that time in most of the successful international teams had a wicket keeper batsman in their team. Although Rahul Dravid was never a natural wicket keeper, he did it on Sourav Ganguly's request.