Sourav Ganguly's life can be described in 4C's, Calcutta, Cricket, Captaincy, and Controversy. He is often regarded for bringing about a revolution in the Indian cricket team and adding much-needed zeal and flamboyance to the team. He captained India to many victories and always wore his heart on his sleeve. Check out the best innings of Sourav Ganguly which you can't afford to miss. He often made headlines with his on/off field antics, cricketing feats among various other things, but here are some lesser known facts about our 'DADA', which you might find interesting.
1. MAHARAJ BEFORE PRINCE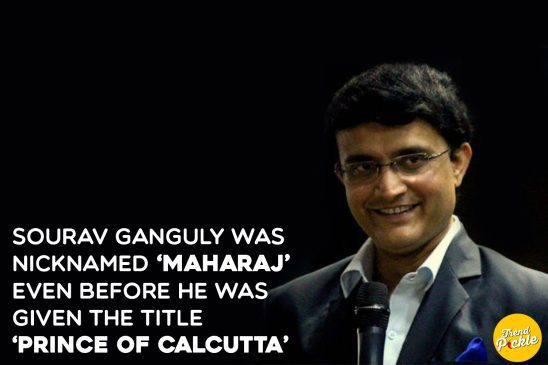 Many people know Sourav was given the title 'PRINCE OF CALCUTTA' by the former England cricketer Geoffrey Boycott, but, fewer people know that Sourav Ganguly was nicknamed 'MAHARAJ' even before that, during his childhood by his father. After all, parents know their child the best.
2. BORN WITH A SILVER SPOON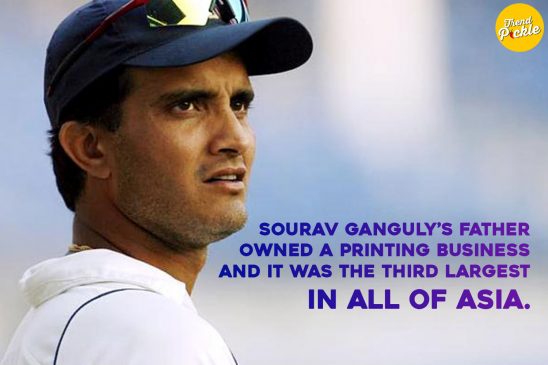 Sourav Ganguly's father Chandidas Ganguly owned a printing business and it was the third largest in all of Asia. Even before he became a successful cricketer, the Gangulys were one of the richest and renowned families in Kolkata. Their joint family home in Behala, a suburb in Southern Kolkata, has nearly 30 residing members with more than 45 rooms. We all now know where does 'DADA' gets his 'DADGIRI' from!
3. LEFT IS ALWAYS RIGHT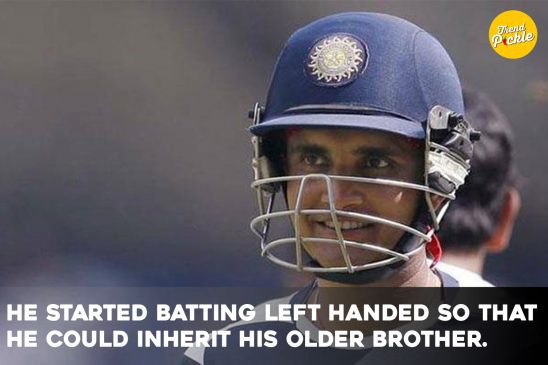 Sourav Ganguly was born right handed and does most of his daily chores right-handed. But he started batting left handed so that he could inherit his older brother Snehashish's (who was a left-handed batsman) cricket kit. This shows that however rich an Indian family might be, but the younger one will always get the hand me downs from the older one.
4. HIS BROTHER PLAYED IN RANJI TROPHY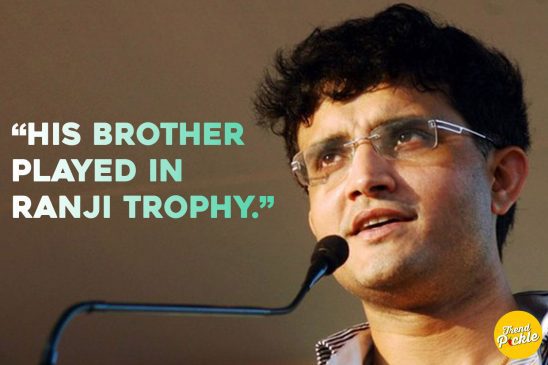 Sourav Ganguly's brother Snehashish was a cricketer himself. He played for Bengal in the Ranji Trophy tournament. In the final of the 1989 Ranji trophy, Bengal was pitted against Delhi and Snehashish was dropped from the team due to poor performance. Surprisingly, the junior Ganguly, Sourav was called for replacing his older brother. This was the beginning of his much-celebrated cricket career. Their story is very similar to that of Mark and Steve Waugh's.
5. HE WAS PERCEIVED AS ARROGANT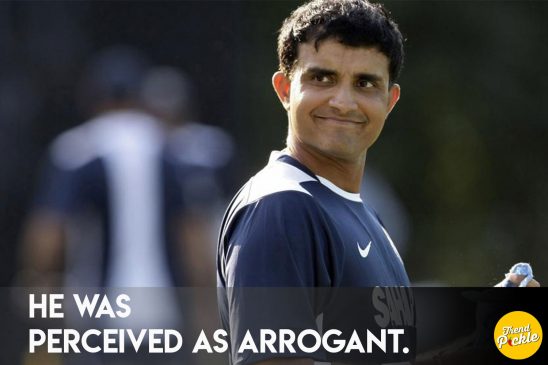 Sourav Ganguly made his debut against the West Indies in ODI format during 1992. He fared very poorly and scored merely three runs in the game.
He was dropped immediately from the team and it was rumoured that the decision was made because he was perceived to be arrogant and refused to carry drinks to his teammates. After this match, Ganguly was kept away from international cricket for 4 years.
6. HE HAD A CONCRETE WICKET AT HOME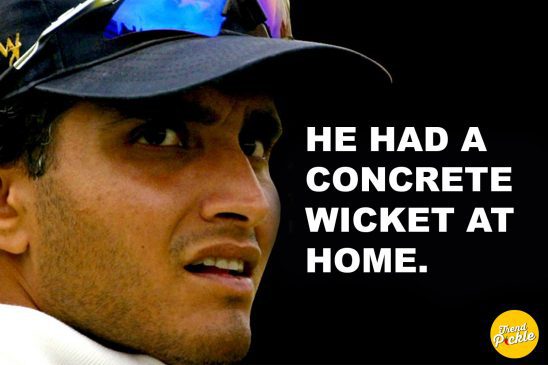 Ganguly brothers had an indoor multi-gym and a concrete wicket built at their home, for them to practice. They even watched old cricket videos to perfect their game. After being dropped from the Indian team in 1992, Sourav Ganguly bought a bowling machine to practice at home. All this homework worked out well during his 1996 Test debut. Well, this shows that hard work always pays off!
7. HIS LOVE STORY IS NO LESSER THAN A FILM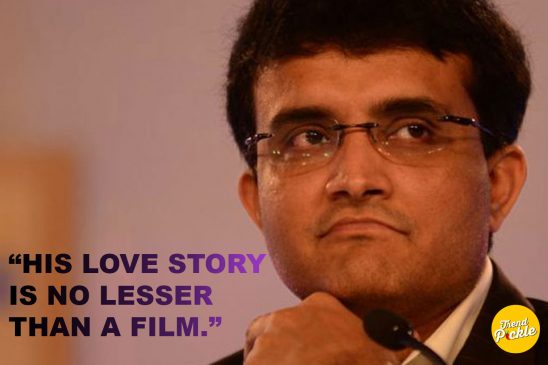 Sourav Ganguly's love story is no lesser than a Bollywood film. He and his now wife were childhood sweethearts. They were neighbors but their families were dead against each other. After he returned from debut England test tour and was the toast of the town, he eloped with his then girlfriend Dona and got married. Though their families refused to accept them at first, later they gave in and had a formal wedding on February 1997. Dada's love story finally had a happy climax.
8. GANGULY WAS AZHARUDDIN's LAST CAPTAIN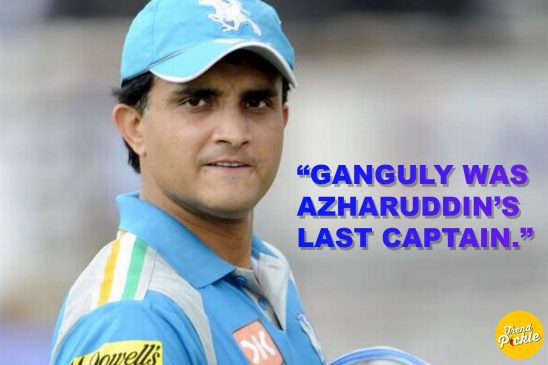 Everybody knows that Mohammad Azharuddin was Ganguly's first international captain, but it is relatively less known that Ganguly was Azharuddin's last international captain. Azharuddin played his last test under Tendulkar, but when Ganguly took reins as India's ODI captain, Azharuddin played 11 ODIs with Ganguly as his captain before retiring.