These 25 Old Indian Print Ads will make you feel nostalgic
Indian advertising industry has evolved a lot during the last few decades.  The advertisements started with the newspapers and radio and then spread across multiple communication channels.  These are the times of Digital marketing and many products are advertised through online campaigns.  Here, we are looking at some of the Old Indian Ads. Many of these old Indian print ads were published before most of us were born.  I am sure you are going to feel very nostalgic after watching these ads provided by Old Indian Ads. All I can say, I have used many of the products shown in the below ads, and those were the good times.
1.  Time of India Birthday Ad – 1991
The Times of India newspaper was founded 180 years ago in 1838. This was the newspaper's birthday ad in 1991. Do you think the ad was too bold?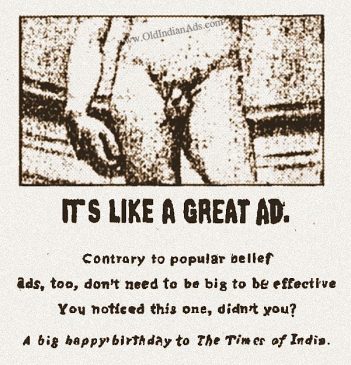 2. Taj Mahal Palace Hotel Inauguration Ad – 1903
Taj Mahal Papalce Hotel was inaugurated on 16 December 1903. This was the hotel's inauguration ad. Did you observe the moderate charge (from Rs. 6 onwards) for the luxury hotel?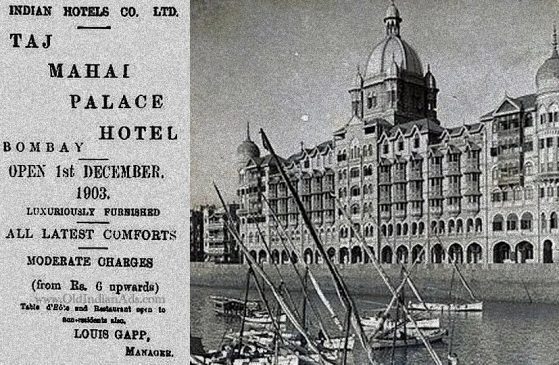 3. Pears' Soap Ad in 1929
Pears' soap was introduced in 1789 by Unilever. Most of us have used Pears' soap and maybe still using it. Here is the soap's old pure as the lotus as.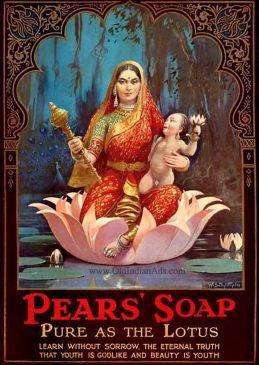 4.  India Tourism ad before partition – 1935
Tourism is an industry blossoming in India even before partition.  The India tourism campaign is now known as Incredible India. Back then it was "See India" and here is an ad depicting Lahore street to lure tourists.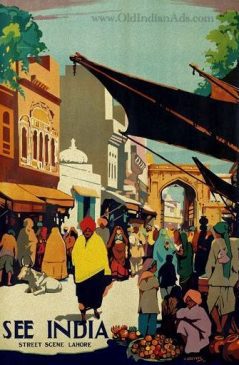 5. Remington Electric Shaver Ad – 1950
Do you know the electric shavers date back to 1937? The company Remington was a pioneer in shavers. This was the company's ad for an electric shaver, and yes the price was only Rs.90.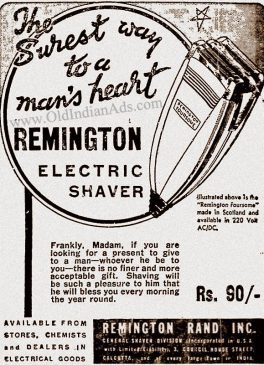 6.  Congress Campaign For Nehru –  1952
Can you even imagine, The election symbol of Congress was Cow? It was basically a pair of the bullock which was later changed to the symbol of a cow with suckling calf.  Here is Congress's election campaign ad for Jawahar Lal Nehru.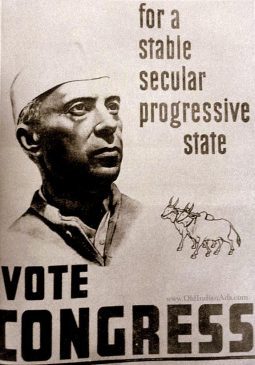 7.  Usha Sewing Machine Ad – 1972
Those were the times when a housewife needed to learn sewing and other home stuff to become an ideal housewife. Do you recall your mother or anyone using Usha sewing machine in your house?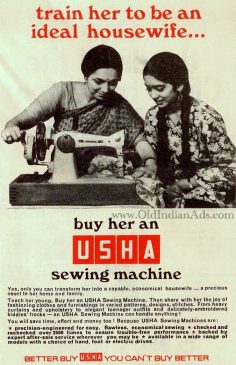 8.  Beltek TV Ad – 1977
Forget LED, LCD and Plasma TV's, these TV's were our first love and will always remain.  We can not compare the fun of watching Doordarshan on Black and white television with the family. Have you ever used Beltek TV?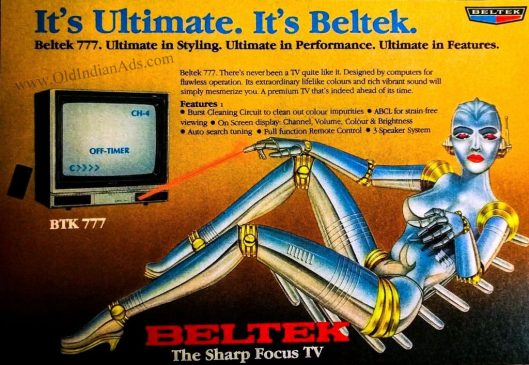 9. Dev Anand National Party Ad – 1978
Like many other Bollywood actors, Dev Anand also tried his luck in politics. He campaigned against Indira Gandhi with his supporters in Indian parliamentary elections in 1977. He also found his political party – National Party, which he later disbanded.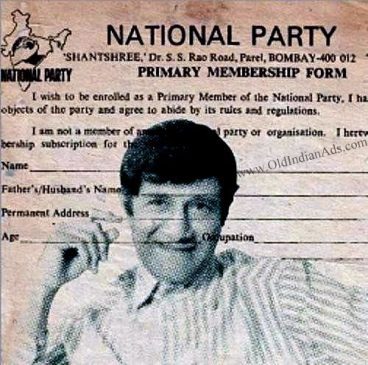 10. Taj Mahal Tea Ad- 1979
In Indian families, our day starts with Tea. Here is an old Taj Mahal tea ad.  The Tea is still there in the Indian market. The times have changed but the tea remained the same.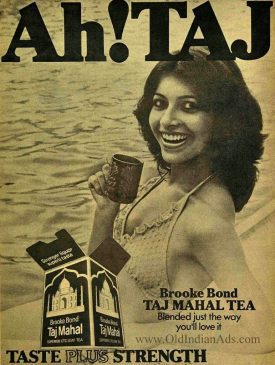 11. NP Bubblegum Ad – 1979
Have you inflated bubblegum ballon. That was a skill which used to set you apart from the crowd. Children used to feel like James bond after chewing NP Bubblegum.  I don't remember NP bubblegum but I remember using other brands like Big Bubble. Which bubblegum did you use to chew?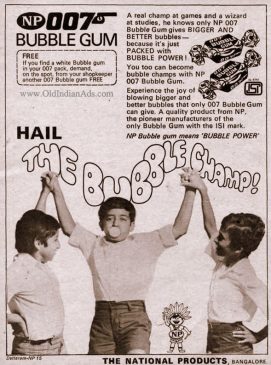 12. Liril Soap Ad – 1980
I remember watching Preity Zinta in Liril ad.  Here is an old Liril soap ad. How many of you have used Liril soaps and do you remember the ad?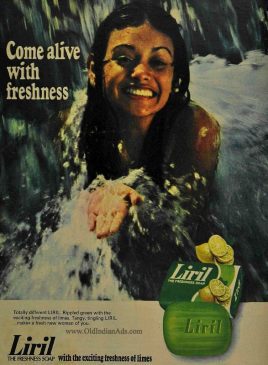 13. TVS 50 XL Motorcycle Ad –  1985
Those days we used to die for a simple motorcycle.  Here is an old TVS 50 XL ad.  Did you ever drive these kinds of bikes or motorcycles?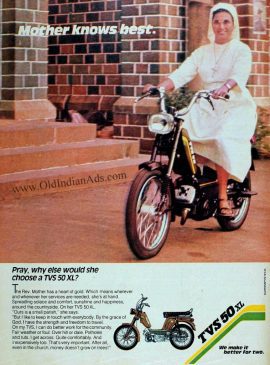 14. Butterfly Personal Computer (PC) Ad – 1988
I am writing this on the computer and you may be reading it on Mobile or Computer.  The personal computer was a relatively new thing at that time and it was a matter of pride to own a PC with just a floppy disk.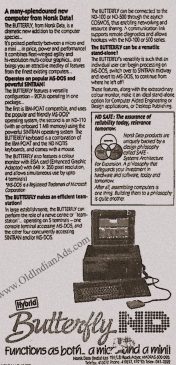 15.  Infosys Job Openings Walk-in Ad – 1991
Infosys was founded in 1981 and here is an ad for hiring by Infosys. The software engineers were rare those times and joining a company like Infosys was like dream come true. Zoom in and you will notice the starting salary of Rs. 3750 per month.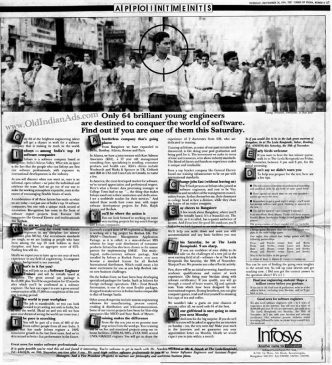 16. Kinetic Honda Scooter Ad – 1986
Scooters are the vehicle of the past now.  I remember learning driving on a scooter. Here is an old Kinetic Honda scooter ad and Yes, full maintenance was merely Rs. 21 per month.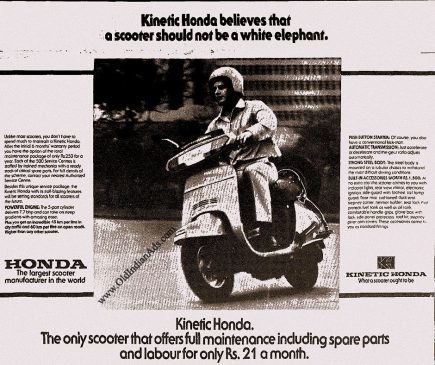 17. Bank Of Maharashtra Ad  – 1979
This was a clever ad from Bank Of Maharashtra which was founded in 1935. I was not even born when this ad checked the horoscope of customers.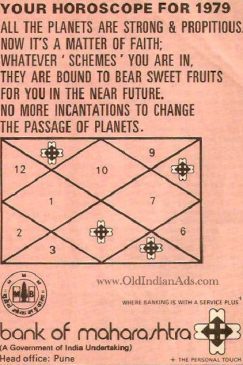 18. Cock Matches Ad
This was a product we are using for ages. Here is an old Cock Matches ad featuring Rekha Ji. Can you imagine a Bollywood actor doing an ad for matchboxes now?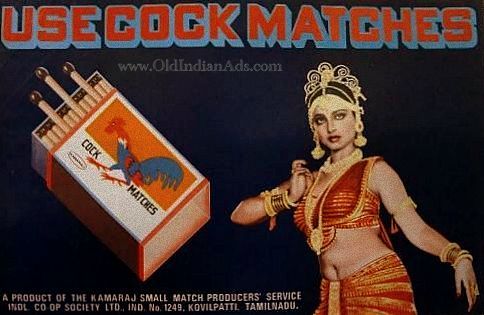 19. Bajaj Chetak Scooter Ad – 1987
This was an iconic scooter and the sound of "Hamara Bajaj" still echoes in our ears.  Here is an old Baja Chetak scooter ad.  Sadly, the production of the scooter was stopped in 2006. It was like a part of our families.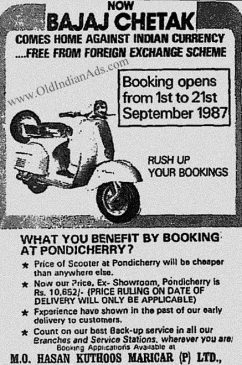 20. Campa Cola Ad – 1979
Campa Cola was our preferred soft drink. The company was founded in 1977 and it continues to lead the Indian market for soft drinks until big players like Pepsi and Cola-Cola came into the market. Do you remember drinking Campa Cola?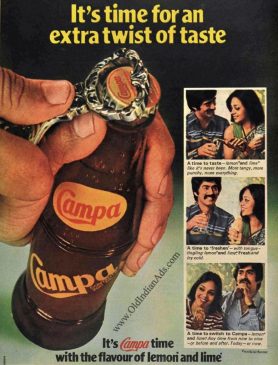 21. Dalda Ad
Dalda is a popular brand of Vegetable oil.  It is still used in many families. I still remember the yellow cans of Dalda Vanaspati. Here is an old Dalda ad.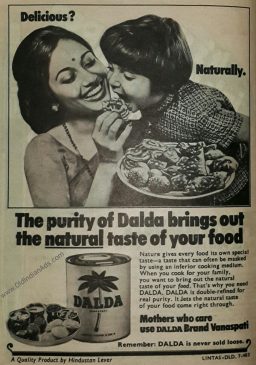 22. Glucose-D Biscuit Ad
Sholay movie became a blockbuster in 1975 and so was its characters like Jai, Veeru, Basanti and Gabbar Singh. Back Them Amzad Khan did an ad for Glucose-D biscuits. These biscuits were our "asli pasand".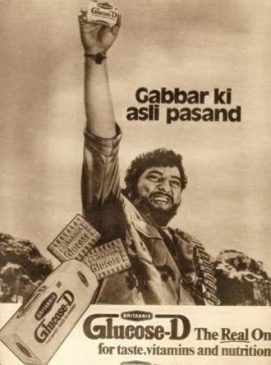 23. Ambassador four wheeler Ad
Ambassador was an iconic compact car by Hindustan Motors Limited. The production of the car was started in 1958 and it continued to rule Indian roads. Here is an old Ambassador ad with Petrol and Diesel prices of that time. The production of the Ambassador car was stopped in 2014.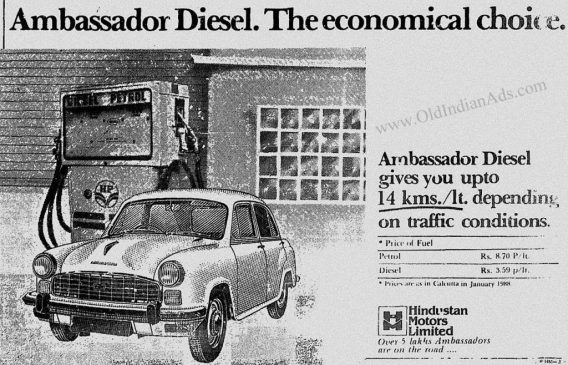 24. Charminar Cigarette Ad – 1990
Jackie Shroff  (popularly known as Jaggu Dada) did an ad for Charminar Cigarettes.  I never consumed the product but I still remember watching the ad.  Now, we can not even imagine famous actors doing Cigarette ad.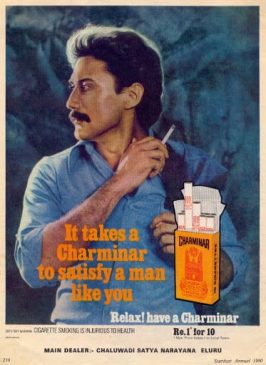 25. Linoleum Floor Coverings Ad – 1979
I did not use Linoleum products and don't recall the ad. However, I liked this ad about happy relaxation.  This is how women used to relax back then.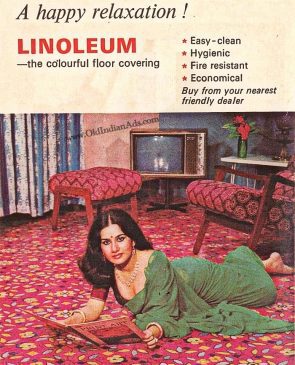 I hope you walked down the memory lanes through these old Indian print ads. If you remember any such advertisement, please let us know in the comments section.