Mobile phones are a part and parcel of our lives. We are literally hooked onto to them for hours – from scrolling social media to updating ourselves with the latest happenings, from calling our near and dear ones to simply relaxing ourselves with games or some music and may be at times multitasking a few of the above together!!! In such a scenario a device slow on performance can be quite frustrating to use. Fortunately we have a lot of speed booster apps easily available which help solve the problem.
These apps help us clean up the cache files, ads and image thumbnails and various other unnecessary files piled over a period of time, thereby boosting the phone performance. The following are some of the most used and best performing apps:
1. Clean Master
With over 1 billion downloads on Google Play Store, it is a popular phone optimization app. Clean Master helps to maintain android device with powerful Antivirus, Phone Cleaner and Phone Booster. It helps free up storage space by removing junk, residual and cache files which slows down the phone. It also provides phone security and privacy features.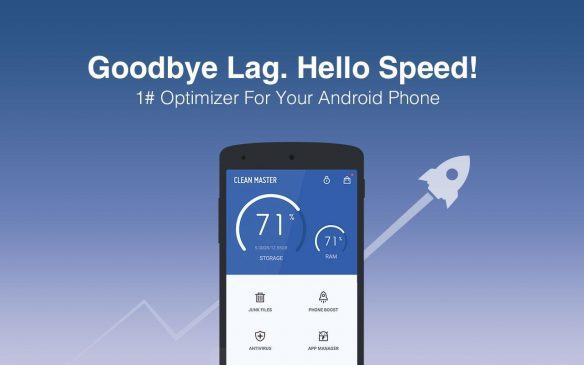 2. Greenify
Greenify is a free app for Android that helps to identify power consuming apps and place them into hibernation when you not in use. Not only does this stop them from eating at the phone battery, but it also prevents them from slowing down the device.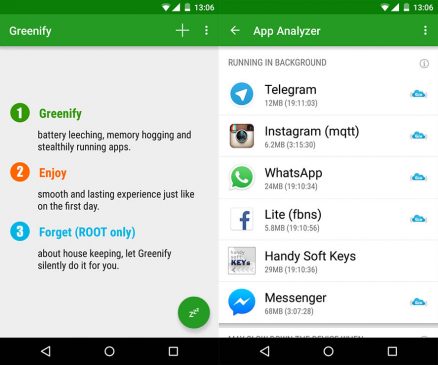 3. 1Tap Cleaner
It is a cleaning tool for Android device, thanks to which cache, call logs, history and search history can be cleaned with just one touch. One can choose if all of it has to be done or choose among the options to do one of them. However its most amazing feature is that it lets the user set a cleaning interval. Once it is reached, 1Tap Cleaner will automatically erase the cache. That way, device will never get overloaded.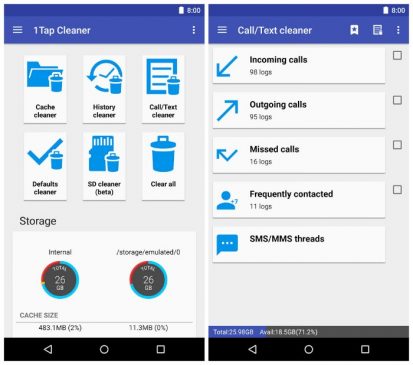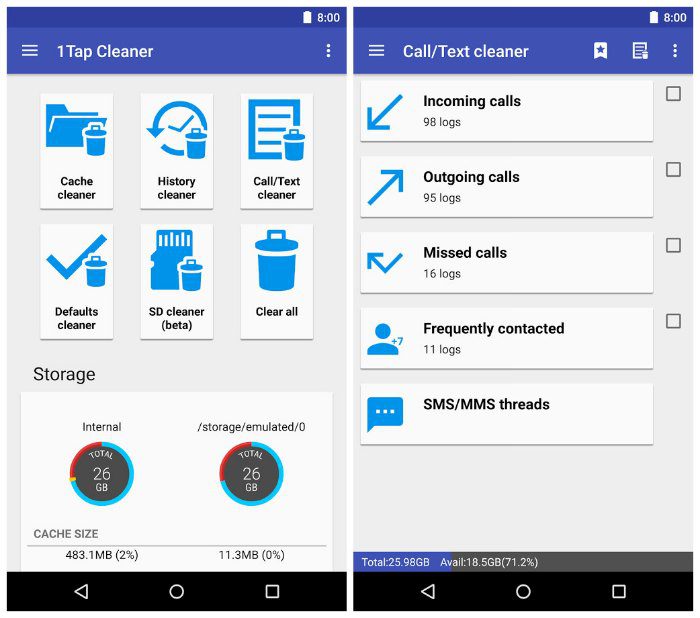 4. DU Speed Booster
Trusted by 230 million users, DU Speed Booster can clean cache and junk file as well as boost phone. Its trash cleaner optimizes background apps, memory space and junk(cache) files while the App Lock function keeps the device safe from virus and Trojan.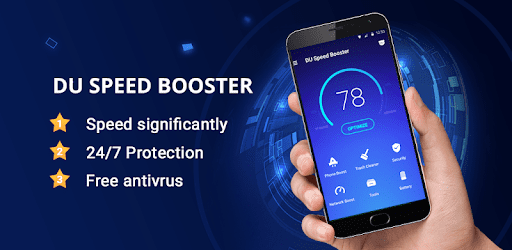 5. Avast Cleanup
Avast Cleanup optimizes phone's performance and boosts its speed by removing junk from the mobile. It removes left over files and unused apps with a simple tap for a faster, more powerful phone.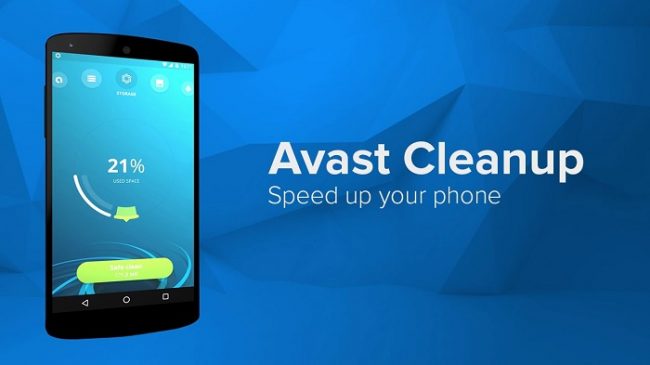 6. AVG Cleaner
AVG Cleaner & Booster is a smart analysis application and clean up tool that gives more storage space, better performance and longer battery life. It offers cache Cleaner, Media & Files Cleaner, Smart Photo Clean-up, Battery Saver and Optimizer, app & Memory Manager. Smart Photo Clean-up is the best feature of this app, which helps to automatically identify bad & similar photos. It also has a Auto Reminder feature which when turned On, enables the app to automatically clean the junk with a reminder in the notification.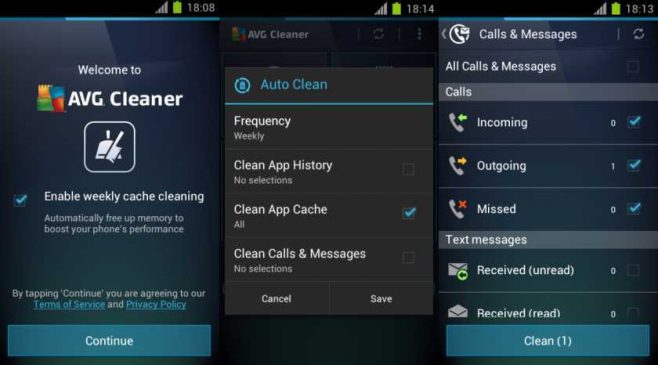 7. CCleaner
It has got modules that cleans the Application cache, Download Folders, Call logs, Browsing history and Clipboard items.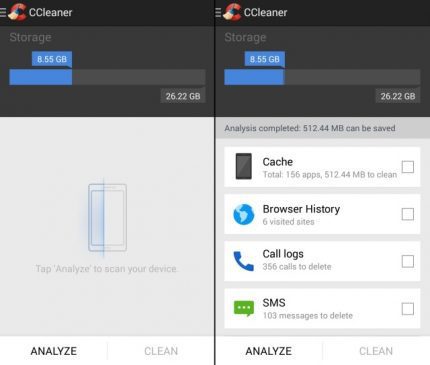 8. Speed Booster
This app will act as CPU cooler and will cool down device by cleaning unnecessary application which will definitely improve device's CPU performance. This app also works as battery booster, RAM booster, game speed booster and junk file cleaner.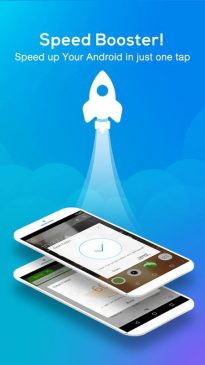 9. Super Cleaner
With over 95 million users and a rating of 4.7 on the Google Play Store , it is a simple but powerful app which has functions of Junk file Cleaner, Phone Booster, CPU Cooler, App Lock and even Antivirus.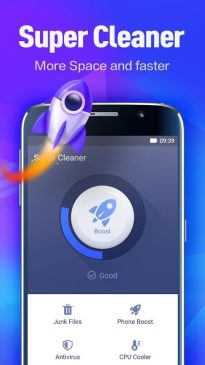 10. Cache Cleaner-DU Speed Booster
DU Speed Booster is all-in-one tool speed booster, Android Trash Cleaner and Antivirus cleaner App. It has got one-tap Boost Phone and RAM memory booster. By using this tool, Android device can be made by up to 60% on home-screen. Basically, the app will clean up memory (RAM) and optimize phone speed by removing redundant background tasks. This App has inbuilt Antivirus Engine, app lock feature and CPU cooler.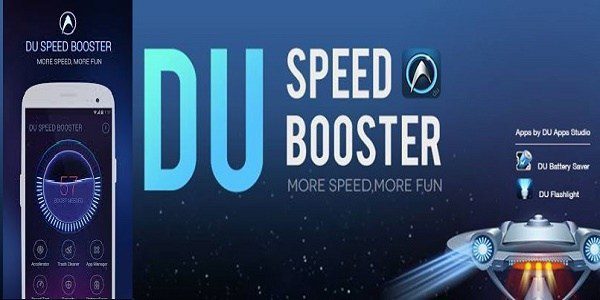 11. APUS Booster+
This optimizer app promises to boost the phone and battery by 50% and 20% respectively. It also has an app lock to prevent invasion of privacy and an antivirus.
.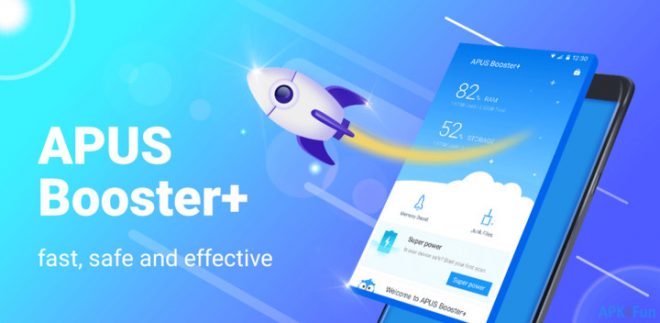 12. Norton Clean, Junk Removal
Norton Clean is a cleaner app that helps to reclaim storage space on the Android device by cleaning junk, removing residual files & optimizing memory.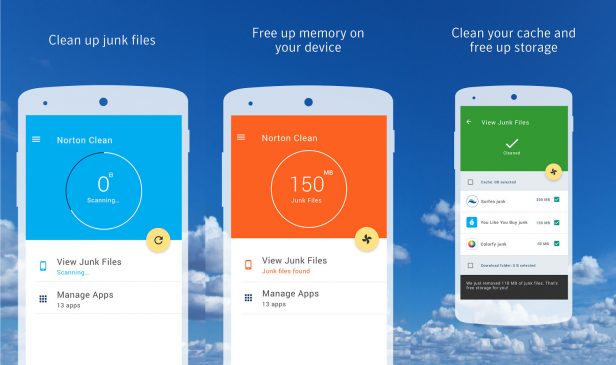 Use these apps and enjoy a faster phone! Let us know in the comment section your experience with these apps.