India is a tropical country where we can find fans in each household. They are a must-have that make the intolerable summer heat a trifle bearable.
Fans today, can be found in all shapes, sizes, types, and designs. However, when selecting a fan, the overall style and existing furnishings in your room play an important role. You can either choose to contrast your fan or blend with your current furniture. But either way, it needs to work with the home décor or the room may become mismatched. Designer ceiling fans are the best options to opt as they enhance the overall look of your room and serve the purpose of efficiently circulating the air.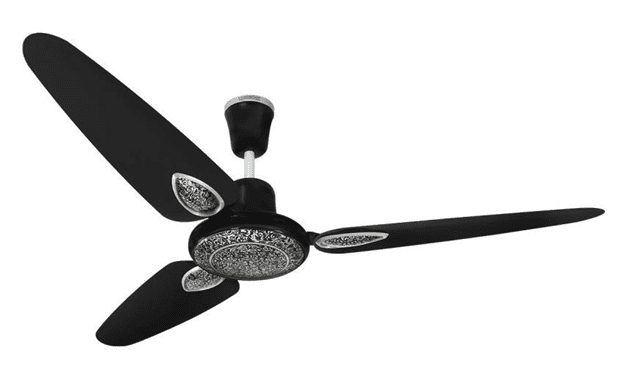 You must select fans to work with your other design elements when you decorate the home. All the fans have come a long way over the years, and these days you can easily find some stylish options across a wide variety of price ranges. 
To help you out with adding some style to your room, here are a few must-have fans:
1.Ceiling Fans
Ceiling fans are an essential part of the perfect home decoration. The role of the ceiling fans is to move the air to prevent stuffy rooms during the warm months. Choosing the right ceiling fan, however, involves making several decisions on different factors such as room size, fan size, style, and budget.
They also have an art-deco theme and would look great in a room that uses retroelements and decoration. Reliable fan brands in India like Luminous come with blades made of sheet metal, aluminum or wooden materials. Out of these, sheet metal has a higher prospect of corrosion, especially in the coastal areas. Wood blades have a tendency to warp as India has extreme climatic conditions. Along with that, the motor's output power model suits the blade set designed for that motor, segmenting the fans into different models. The ceiling fans are offered in a wide range of colors from matt finish to glossy with or without motor and blade embellishments. Electroplated fan finishes are also available. It is up to you to select what suits your home décor.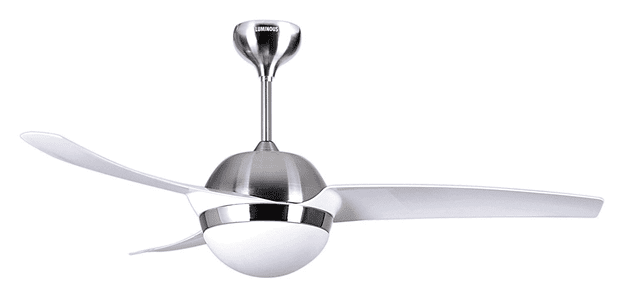 2.Ventilation Fans
Ventilation fans are mounted in kitchens and bathrooms as they serve the purpose of removing odor from these areas. Although, it doesn't mean they can't add beauty to your kitchen or bathroom. There are several varieties of ventilation fans that add excitement to such areas along with aerating the room's moisture and smoke. Check out some crucial factors like blades, air supply, and blade content, to buy the most efficient ventilation fan. It is suggested that the fan should be mounted on a wall opposite the inlets and at the highest possible level, usually not less than 7 inches. It is done so to effectively exhaust any smoke, steam or odor laden air, which is warmer than the ambient temperature of the room. There is a wide variety of ventilation fans available such as metal fans, plastic shutter fans, and plastic axial fans.
| | | |
| --- | --- | --- |
| Type of Ventilation Fan | Sweep Size | Application |
| Metal Fan | 230mm and 300mm | Kitchen, Bathroom, Basement |
| Shutter Fan | 150mm,200mm and 250mm | Kitchen (with Chimney), Bathroom    |
| Axial Fan | 100mm and150mm | Small Cabin, Small Washroom, Room in between (with no exhaust wall) |
3.Pedestal Fans
Pedestal or table fans have one of the best quality, reliability, performance, design, and warranty and are being used for many years. Find a fan by selecting paint, finish, size and design to match your home decor. Table fans are now used not only indoors but also in patios and verandas that refresh your summer breeze.
4.Personal Fans
Only a single person can use a personal fan for ventilating entire surroundings. Sometimes, they are installed on the wall, floor, window or table to get the maximum output. Many personal fans come with open slots on the back and front that allow air to be drawn in and release on the other side. The market for this fan is quite huge, so you must thoroughly analyze and identify the devices which best fit your needs and saves your time and money.
Enhance Your Home Decor with Designer Fans
It's not easy to find a fan with all the standard features in the budget. When selecting a fan under your budget, you also want a long-lasting one that suits our house's interiors and provides the perfect airflow. You must look for premium brands such as Luminous that have a myriad of designer fans to help you add style to your home. If you are confused, you can explore their online collection and choose the best fan according to your requirements.