Haridwar is a primitive place which is considered as a prominent hindu pilgrimage in the holy city of Uttarakhand, North India. The city originated when a drop of Amrit ( drink of immortality ) fell on earth during Samudra Manthan ( churning of ocean). A pooja (prayers) is conducted in an enormous Ganga river where thousands of devotees gather and become one through devotion. Immersing the ashes of dead people is another paramount significance of river Ganga.
The sacred ashrams, narrow lanes, hilltop temples, prehistoric banyan trees, cultural and spiritual vibes can leave one spellbound. Haridwar can take you away from the hustle and bustle of city and present you with mental and somatic relaxation.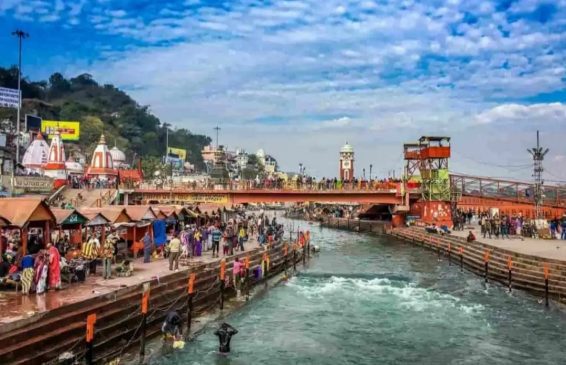 Haridwar stands at 7th place when it comes to being a holiest shrine in India. People consider river Ganga holy and take dips to wash off their sins. It has also got the privilege to be one of the 4 cities that can conduct Kumbh mela. The must watch activities in hardiwar are Aarti (worship rituals) at Hari ki Pauri ghat, Ganga Dussehra, Kumbh mela, Ardh Kumbh and Kanwar mela.
Hari ki Pauri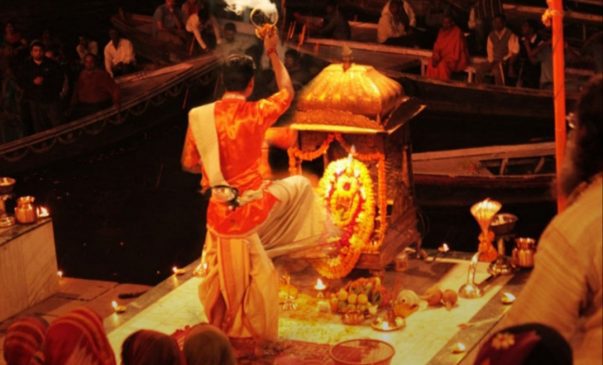 Hari Ki Pauri ( footsteps of Lord mahadeva) is a ghat constructed by King Vikramaditya where aarti is performed in such a way that it gives out rich and vibrant vibes. The place is of significant importance as it is believed that lord mahadeva and lord Vishnu had visited it during ancient time.
Mansa and Chandi devi temple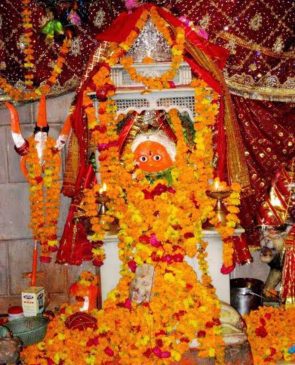 Hilltop temple of Mansa and Chandi devi is located on the top of Bilwa Parvat on the Sivalik Hills, the southernmost mountain chain of the Himalayas. The temple is also regarded as Bilwa Tirth that is one of the Panch Tirth (Five Pilgrimages) within Haridwar. They are the two peethas of Haridwar.
Maya devi temple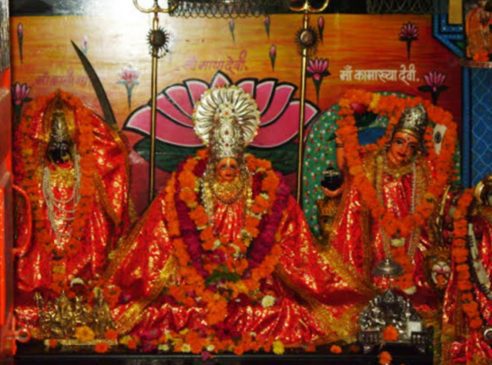 According to an ancient tale the heart and navel of goddess Sati fell on the piece of earth where the temple is constructed today and so it is also referred to as a Shakti Peetha. The devi has three heads and four arms and considered as goddess sati's incarnation. One of the three peethas of Haridwar where everyone's wishes are granted.
Rajaji Tiger Reserve and National park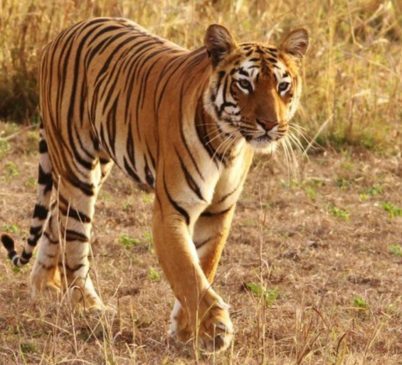 Rajaji Tiger Reserve and national park is an abode to a vast diversity of rich forest and natural habitat. It is also a home to distinctive variety of wild animals. One can catch a glimpse of Himalayan black bear, Elephants, King Cobra, Tigers, kingfishers, Woodpeckers, Goral and Barking Deer.
Neel Dhara Pakshi Vihar natural park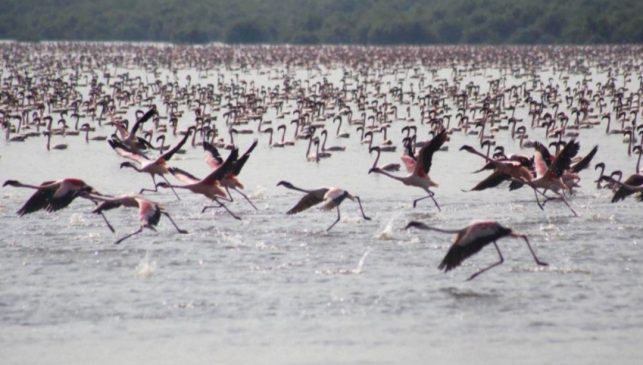 It is a famous site to catch a glimpse of greenery and exquisite birds. This place is a heaven for Bird and nature lovers. One can enjoy the sight of Siberian Cranes during winter season. Neel Dhara Pakshi Vihar natural park is a blissful union with nature alongside amazing flaura and fauna.
Swami Vivekanand Park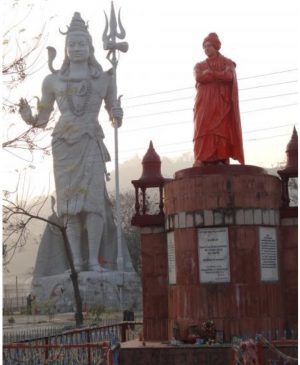 It is an amusement park which will leave you awestruck due to its triangle shaped structure and affluent green lawns and flowers along with a giant statue of Swami Vivekananda which is the centre of attraction.
Tourist attractions in Haridwar –


Baara Bazaar is a famous street shop that sells various materials that a devotee would require. It is an amazing place to buy wooden items and handicrafts. Thali is the staple diet of haridwar. Haridwar presents with delicious sweet and sour kachoris, lip smacking aloo puri and chole bhature, sugary lassi, tasty parathas and mouth watering local sweets.