Pune is the Cultural Capital of Maharashtra. It has a lot to offer in terms of its holiday escape, varying from Hindu temples to sea beaches which can be a perfect weekend getaway. Let us begin and have a look at a few places which you might have not known about much but they surely have a lot to offer.
1. IMAGICA THEME PARK, LONAVALA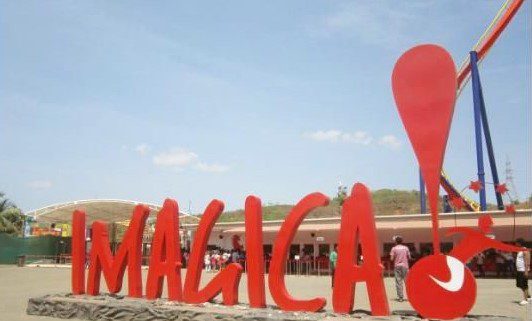 Located near the Mumbai-Pune express way this delightful theme park would surely be an ideal destination for those who seek fun, thrill and adventure. The major attractions include live evening shows, Imagica water park which hosts many water based rides and adventure sports and the enchanting Imagica snow world.
THINGS TO KNOW BEFOREHAND: Entry fees for the theme park starts from 1499/- INR for adults and 1099/- INR for children whereas for water park it costs 899/-INR.
You can also avail extra food vouchers or multi park combos. What's even more exciting that they offer lots of amazing offers, deals and discounts for prior bookings.
HOW TO REACH: Imagica is located just off the NH2 also called Mumbai-Pune expressway. The destination is well connected and can be reached by road using a cab/taxi in around 2-2.5 hours from Pune. Or one can also reach the destination by bus. Imagica offers pickup and drop location along popular bus routes in Pune which include Pune railway station, Hinjewadi bridge amongst others at a pocket friendly price of 599/-INR.Visit the official website https://www.adlabsimagica.com to make prior bookings and have a delightful experience.
2. BHIGWAN BIRD SANCTURY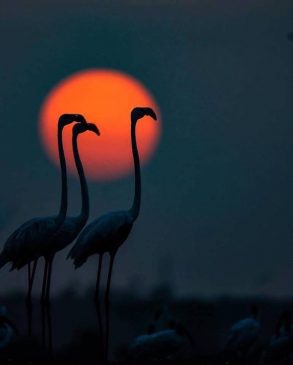 Does your idea of a relaxing holiday includes lake camping or a holiday in the laps of nature far away from hustle of the cities? Or does wildlife photography excites you? If yes then probably Bhigwan will be a perfect weekend getaway for you.
Located around 110 kms away from Pune city Bhigwan is famous for wildlife as well as bird watching. Though its very well renowned for flamingos, the list of birds you can spot here includes a variety of them like Gulls, Kingfishers, Sandpipers, Pond Herons amongst others. A boat ride along with sight of birds will make you fall in love with this place. The best time to spot flamingos is around December to February however it's a serene and beautiful destination for nature lovers throughout the year.
THINGS TO KNOW BEFOREHAND: The Bhigwan sanctuary opens as early as 5:30 am and remains open till 6:00 pm however the best time for bird watching would be early morning. A boat ride for an hour would cost you around 900/-INR. Hotels are available however homestay is also a comfortable and convineant option to not only explore the site but also relish the delicious local cuisine.
HOW TO REACH: Bhigwan is located on the border of Pune and Solapur. You can reach here by train in around 2 hours from Pune. Several trains travel through this route throughout the day. A drive through Mumbai Pune highway to Bhigwan takes around 2 hours 30 minutes a cab/taxi.
3. GANPATIPULE, RATNAGIRI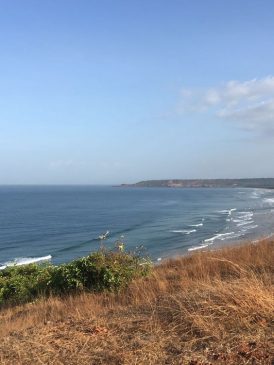 An enchanting destination offering solace to the spiritual,the centuries old Swayambhu Ganpati temple is a major pilgrimage site. Apart from the temple,this place offers many beautiful beaches which are perfect for a summer vacation.
Located amidst lush green Konkan coast the town boasts of a number of other sites such as Jaigad fort, Pranchin Konkan which is an open air museum giving tourists a glimpse of the villages and rich cultural heritage of Konkan.
THINGS TO KNOW BEFOREHAND:
There are a number of resorts and hotels in Ganpatipule. The prices of rooms vary from as budget friendly as 900/-INR to luxurious beach resorts charging 4500/-INR.
HOW TO REACH: To reach Ganpatipule by train the nearest railway station happens to be Ratnagiri, from where a local cab/taxi takes about 45min-1hr. You can also reach Ganpatipule from Pune by road. A drive from the city takes around 5-6 hours.
4. MAHABALESHWAR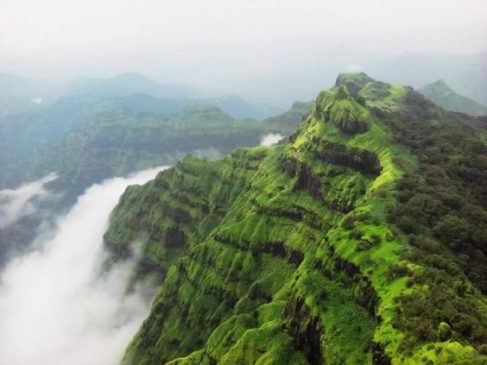 A hill station located in the western ghats, Mahabaleshwar would be an absolute favourite place to experience bliss amidst beautiful landscapes and magnificient waterfalls. Mahabaleshwar is a perfect destination for relaxation,during months of scorching heat. It boasts of many locations worth sightseeing including Lingmala falls, Wilson Point, Lodwick Point amongst others. You can enjoy boating, horse riding, trekking or just watch the beautiful sunrise and sunset amidst those picturesque hills.
THINGS TO KNOW BEFOREHAND:
The hill station being renowned for its lush green forest cover has visitors throughout the year,specially in summers hence also has plentiful options for accomodation from luxurious resorts to cozy rooms. However due to rush it would be better to make a prior booking to have a hassle free experience.
TRIVIA: You can pack some delicious strawberries, raspberries as souvenirs for yourself as well as your friends as Mahabaleshwar is quite famous for these sweet,juicy berries.
HOW TO REACH:
Being located about 125 kms away from Pune, Mahabaleshwar is well connected through roadways. You can choose between a bus or cab as per your comfort. A drive down to Mahabaleshwar takes about 2 hours or even less. The state government also facilitates the tourists with MSRTC buses which are available round the clock from various cities,junctions including Pune. You can visit the official website https://msrtc.maharashra.gov.in to check the timetables and plan your trip accordingly.
5. PANCHGANI, SATARA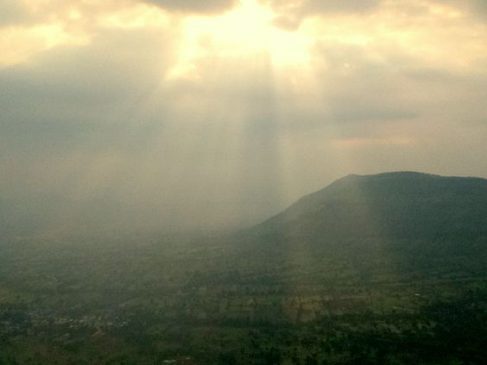 Another hill station making to our list is Panchgani. It's located merely half an hour away from Mahabaleshwar town thus is an extension to the lush green hills and valleys. The major tourist attraction here is the magical Kaash Plateau which is listed as one of the UNESCO World Heritage Site widely known for its breathtaking landscapes with lakes, flowers and butterflies all around. Its a residence to more than 800 spectacular wildflower species and would surely be a paradise for a wildlife photography enthusiast.
THINGS TO KNOW BEFOREHAND:
Apart from Kaas Plateau other places definitely worth your visit include Sydney Point which offers an elevated view of those seemingly endless lush green deep valleys.
You can plan your trip to Panchgani along with Mahabaleshwar. Plenty of local transport options are available between the two places which are merely half hour away from each other.
The place offers accommodation options in all budgets. From hotel rooms as pocket friendly as 700-1000/-INR to lavish resorts at 4000-5000/-INR this place caters to needs of one and all.
Now, what are you waiting for? Plan a trip to Pune for a memorable experience!