Books are probably the most versatile companions you can ever have. At times they offer you a world of fiction to dive into, they offer you a perspective, an opportunity, a different outlook towards the world. The genre of non fiction is a very vast one. So here is a list of books that may appeal you to set on a journey of self discovery and transformation.
1. THE POWER OF HABITS
AUTHOR: CHARLES DUHIGG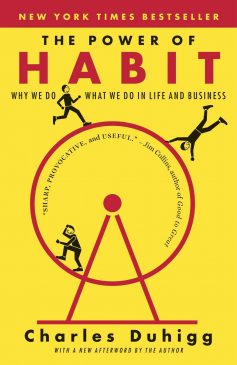 Habits are something which have the ability to make or break lives. Habits we often dismiss as insignificant have the capability to affect our life in more ways than we can ever imagine. However have you ever wondered the science behind habits formation? Have you ever felt trapped in a vicious cycle of habits?
If yes then this book offers you a satisfying answer to your curiousity. It digs deep into psychological facts behind habits. The speciality of this book is that it takes a very logical and comprehensible pathway that will definitely make this read worth your time!
2. DEEP WORK
AUTHOR: CAL NEWPORT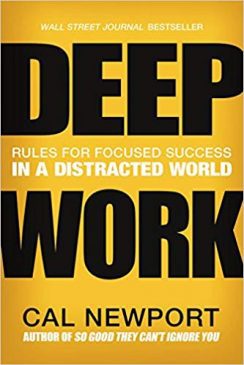 Productivity and efficiency are some traits desired by all. Whether one is a student,professional or at any stage of life we want to extract maximum efficiency out of our time and efforts. This book explores the science behind being "effective" or as it says "Rules for focused success in distracted world".
3. UNBEATABLE MIND
AUTHOR: MARK DIVINE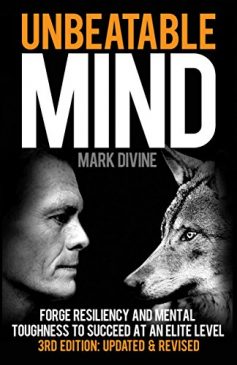 The human mind is an infinite ocean of emotions, wisdom, experiences and most important capabilities. The central idea behind this book is that we are capable of much more that we can think of. At times temporary failures hit us so hard that they permanently damage the way we perceive ourselves and this book intends to uplift us from the emotions of regret, hopelessness, self doubt. Out of all the books listed this one is my absolute favourite. It's the type of book you can read several times and each time you will feel a strong sense of connect!
4. REAL LOVE-THE ART OF MINDFUL CONNECTION
AUTHOR: SHARON SALZBERG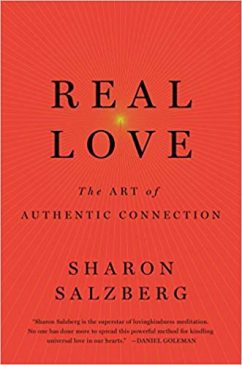 MINDFULNES is a term we come across so often. What does it exactly means? Does it means meditation? Does it means a sense of detachment from the world or how does it precisely feels to practice mindfulness in our lives? These were some of the many questions I had before I laid my hands upon this book. The concept of mindfulness is beautifully explored and gives you the freedom to look at yourself in a more loving, kinder way.
5. WHEN THINGS FALL APART
AUTHOR: PEMA CHODRON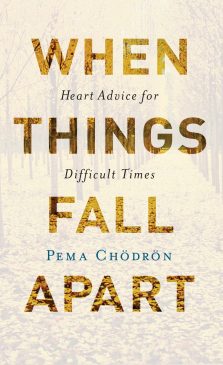 Whats the first thought which hits your mind when you hear the word MILLENIAL? Well the first that comes to mine is "MENTAL HEALTH". We are probably the generation most vulnerable to mental health issues. In this fast moving world we often chase targets, milestones and in the journey we completely forget to look after ourselves. This book is a best selling cult classic is like a kind, loving friend sitting across your living room and giving you heart to heart advices for difficult times. Do give this two hundred paged book a chance and it would surely offer you some wisdom to cherish.
6. RADICAL ACCEPTANCE
AUTHOR: TARA BRACH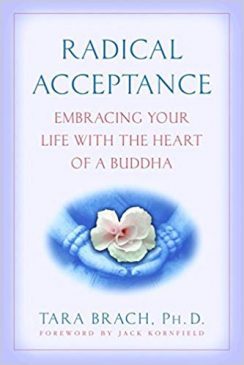 In words of the author Tara Brach "On this sacred path of radical acceptance ,rather than striving for perfection we discover how to love ourselves into wholeness". This is where the heart of the book lies.The best part is that it acknowledges the fact that self love is an art which cannot be and does not needs to be mastered in a single day. It just offers a sense of healing, a sense of comfort so that we can probably begin seeing ourselves within a different light.
7. WHO MOVED MY CHEESE?
AUTHOR: SPENCER JOHNSON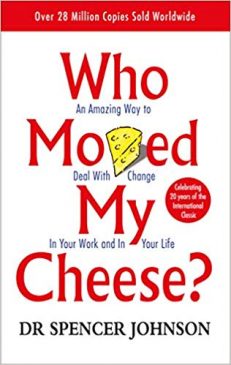 It's rightly said by many "The only thing constant is, change." Now how do we cope up to changes? How do we react when probably unfavourable situation is being thrown at us. The story involves four characters , two mices and two people. The amusing and entertaining manner in which the story is written is loved by many and would definitely keep you hooked up.
8. THE LAST LECTURE
AUTHOR: RANDY PAUSCH & JEFFREY ZASLOW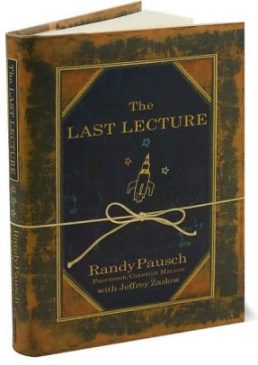 Co authored by Randy Pausch, a computer science professor at Carnegie Mellon University in Pittsburg, this book was written  after he was diagnosed with pancreatic cancer in 2007. The book became a New York Times bestseller in 2008. In his last days Pausch talks about his childhood dreams, how he went on to achieve those dreams and the drive within him to enable the dream of others. Although he passed way in 2008, his knowledge, his wisdom lives on forever and is the guiding light for many.
9. JONATHAN LIVINGSTON SEAGULL
AUTHOR: RICHARD BACH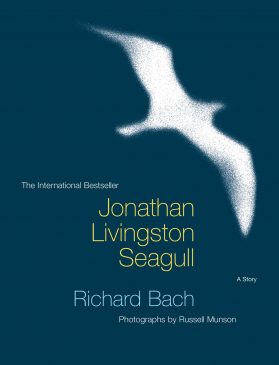 The story unfolds with a seagull named Jonathan keen to explore new shores. The author wants you to dive into a journey of discovery, optimism, to put aside the fear of loosing shores on the way of seeking new horizons. A classic literary marvel this book makes use of excellent symbolism to present to you a glorious journey of discovering oneself. This is the shortest read on this list which you can complete in just around two hours.
10. THE SAINT, THE SURFER AND THE CEO
AUTHOR: ROBIN SHARMA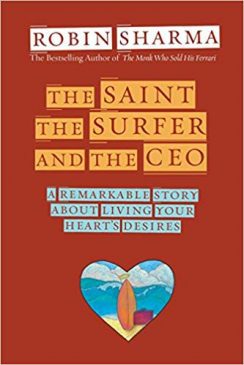 Written by one of the most influential writers of our era this book is in the series of his other books including "The monk who sold his Ferrari", "Discover your destiny". He describes it as a remarkable story about living our heart's desire. So often our ideas, goals about who and what we want to be is not really determined by our heart rather is imprinted upon by social conditioning. This book helps us to free ourselves from being imprisoned by expectations of "what we should be" and instead motivates us to focus upon what really we desire to be.