Healthy living is a necessity in today time as everything is about fitness and looking presentable. Vegetables and fruits are a gift from nature which has a lot of benefits to our body. It is low in calories with triggers smooth functioning of the body. Why not utilise the boon given by mother nature to energise our body and have a happy livelihood.
1.  Skin radiance
Lemon is a great resource of Vitamin C which has large amount of advantages to the body:
– It nourishes our skin
– It abolishes dead skin cells, bacteria and pores.
– It intensifies softness of lips
– It destroys marks, smudge and stains on the face.
– It eradicates fat accumulation.      

2. Powerful antibiotics
The paramount component of protection against any illness or infection is our own immune system. These 7 foodstuffs uplifts body and fights enemy cells and helps to keep our body healthy lifelong.
– Raw honey
– Onion
– Apple cider vinegar
– Garlic
– Ginger
– Turmeric
– Oregano oil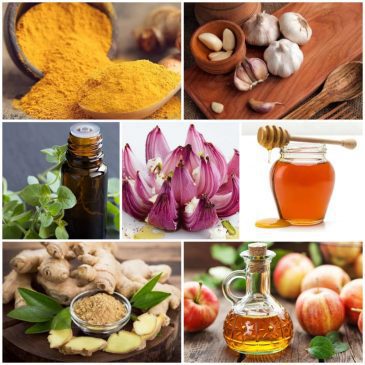 3. Facial masks
Curd is a great probiotic substance with number of benefits to various parts of our body.
– Curd + honey = Acne free skin
– Curd +lemon + oats = dry and oily free skin
– Curd + honey + banana = wrinkle free skin 
– Curd + lemon = blackheads free skin.
– Curd + egg = dandruff free scalp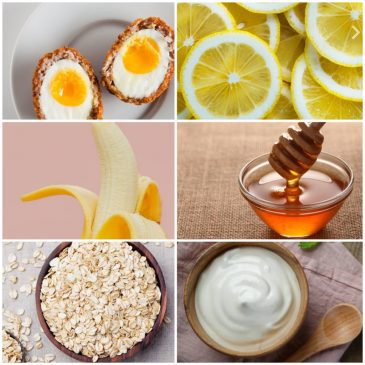 4. Food cocktail
Eat and drink your water at the same time with high water content food for cooling and exhilaration.
– Tomato – 94% of water
– Orange – 87% of water
– Watermelon – 92% of water
– Strawberry – 92% of water
– Cantaloupe – 90% of water
– Raspberry – 87% of water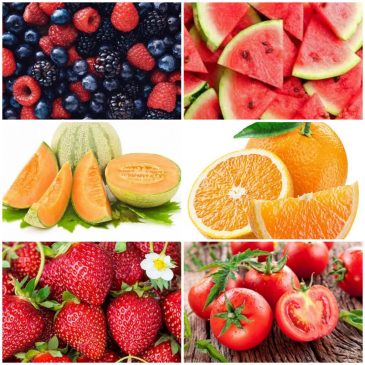 5. Hair growth
Our hair needs care, shine, silk and thick density in order to get free from dandruff, itchy scalp and frizz. To get bouncy and soft texture apply the following rich source of nourishment for healthy hair.
– Rosemary
– Castor oil
– Eggs
– Amla
– Lemon juice
– Beetroot juice
– Fenugreek
– Fish oil
– Coconut milk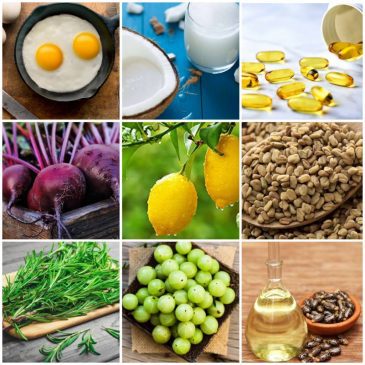 6. Low calorie vegetables
Vegetables are the chief source of proteins and fibres with absence of fats leading to weight loss. Following are low calorie vegetables per cup.
– Cauliflower : 1.1 gram proteins, 2.5 grams carbohydrates, 0.3 gram fats, 1.4 grams fibers and 14 calories.
– Broccoli : 2.5 grams proteins, 6 grams lettuce carbohydrates, 0.3 gram fats, 2.5 grams fibers and 31 calories.
– Cabbage : 1.1 grams protein, 5.2 grams carbohydrates, 0.19 gram fats, 2.2 grams fiber and 22 calories.
– Tomato : 0.8 gram protein, 3.5 grams carbohydrates, 0.2 gram fats, 1.1 gram fibres and 16 calories.
– Carrots : 0.5 gram protein, 6 grams carbohydrates, 0 gram fats, 1.5 gram fibres and 25 calories.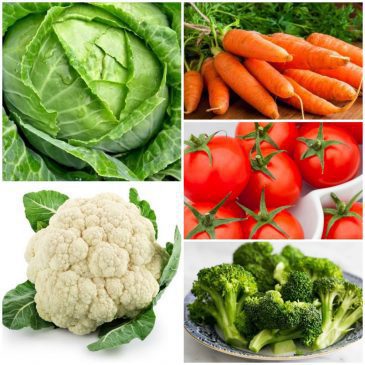 7. Dark circles
Tomato is a predominant source of potassium, Vitamin K and C with antioxidant properties.
– Extract the juice of raw tomato and apply below eyes for vanishing your dark circles.
– Rub a pulp of peach for few minutes on skin to get rid of dark circles and wrinkles

8. Skin exfoliation
Detox water flushes out intoxication from the body and gifts glowing skin.
– 1 litre of water
– 1 lemon cut into slices
– Mint leaves
– Ice cubes
– Half watermelon cut into slices.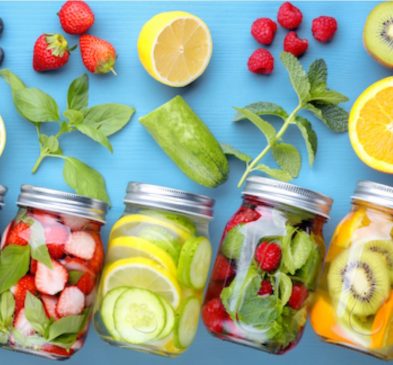 9. Remedy for dark armpits
– Turmeric has bio active compounds and is anti-inflammatory in nature. The rich antioxidant particles when blended with Milk nourishes skin cells and moisturizes it. Apply 1 tbsp turmeric + 2 tbsp milk for stain free armpits.
– Aloe vera can lighten dark armpits and provide cooling to dry skin. Apply aloe vera gel on armpits for few minutes and wash it off with lukewarm water.

10. Mellow lips
Tomato and honey are great source of antioxidants, antibacterial and antiseptic. Both have the ability to destroys dead cells and brighten skin.They are promoter of giving good facial texture and softness  to lips.
– Tomato + sugar scrub
– 1 tbsp honey + 1 tbsp olive oil + brown sugar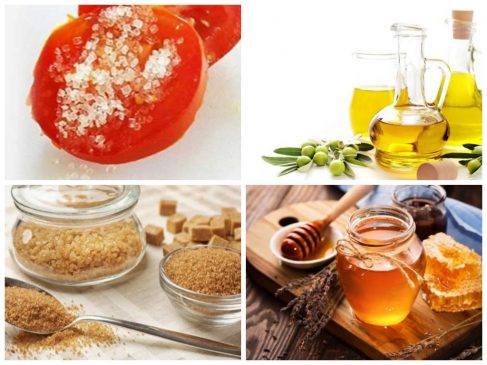 11. Skin purification
Vitamin c is rich in antioxidants and Vitamin E helps to nourish free radicals. They enhance cell growth, blood flow and give bright spotless skin. They are the best skin toner.
– Vitamin C + rose water + aloe vera gel + glycerin
– Vitamin E + cinnamon + oatmeal + rice water.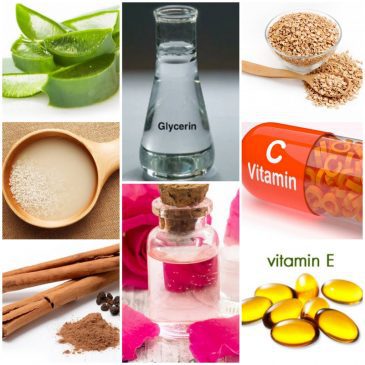 These are some of the foods that are very beneficial for us. Comment down if you know any other fruits or vegetables which provides benefits to our body.