EROS NOW is an Indian based OTT Platform, launched in 2012. It has over 12,000 digital titles including movies, shows, music and videos. There are a lot of wonderful movies like Manmarziyaan, Bajirao Mastaani, Rockstar, Vicky Donor, English Vinglish, Shubh Mangal Savdhaan and many more. EROS NOW also has a collection of Pakistani serials that are aired on HUM TV and ARY TV.
'TOFFEE' was the first short-film premiered on EROS NOW in January, 2018. First original show was launched in September, 2018 named 'SIDE HERO'.
To watch shows and web-series on EROS NOW you need to buy the subscription plan. EROS NOW Premium worth Rs 99 for one month and Rs 399 is an annual subscription but both of these are available for only one screen.
The EROS NOW can be used for free but you will not be able to enjoy all the content. You will only be able to enjoy music, short-videos and trailers.
EROS NOW had been awarded with several awards like;
-The Economic Times named EROS NOW as one of the hottest rivals of Netflix in India in 2016.
– In 2016, Apple named EROS NOW in the list of best apps on APP STORE.
– Best OTT Platform of the year 2019 at the British Asian Media Awards.
EROS NOW provides some brilliant web-series and shows. Here is the list for some of the best web series on eros now that are a must-watch for everyone;
| Serial No | Shows | IMDB |
| --- | --- | --- |
| 15 | FLESH | 5.3/10 |
| 14 | A VIRAL WEDDING | 7.4/10 |
| 13 | THODA ADJUST PLEASE | 7.2/10 |
| 12 | METRO PARK | 8.4/10 |
| 11 | SMOKE | 8.3/10 |
| 10 | FLIP | 7.3/10 |
| 9 | DIY FOOD | 7.2/10 |
| 8 | SALUTE SIACHEN | 5.2/10 |
| 7 | SIDE HERO | 8.3/10 |
| 6 | THE INVESTIGATION | 5/10 |
| 5 | MODI: JOURNEY OF A COMMON MAN | 4/10 |
| 4 | DATE GONE WRONG | 6/10 |
| 3 | SAAT KADAM | 8.4/10 |
| 2 | HINDMATA | 7.5/10 |
| 1 | BLACK AND WHITE INTERVIEWS | 8/10 |
15. FLESH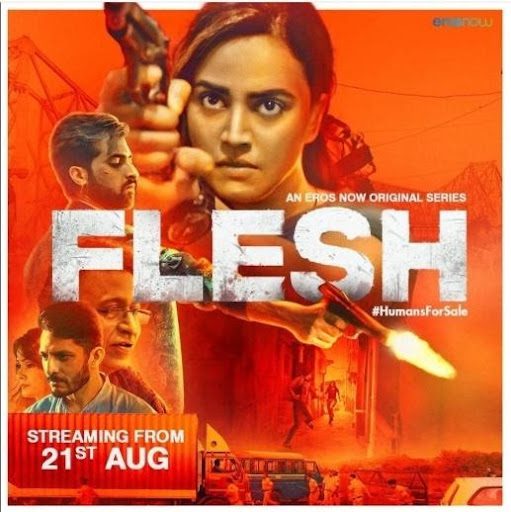 FLESH is a crime-thriller web series released on EROS NOW. FLESH was written by Pooja Ladha Sruti. The story revolves around Human-trafficking. The series has eight episodes in total. This web series received positive reviews from the audiences and the critics. Performance of the lead stars was well-appreciated by the critics.
GENRE- crime-thriller
DIRECTOR- Danish Aslam
CAST- Swara Bhaskar, Akshay Oberoi, Mahima Makwana and Vidya Malvade
RELEASE DATE- 21 August, 2020
IMDb- 5.3/10
14. A VIRAL WEDDING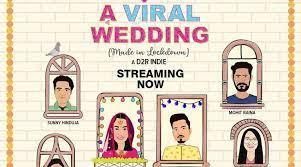 A Viral Wedding is a romantic, comedy-drama based web-series released in 2020 on EROS NOW. This series was shot during lockdown. The story is about a couple who plans to get married but due to the pandemic their plans need to change. The entire crew shot the series by staying at their respective places only and has eight episodes in total.
GENRE- romantic, comedy-drama
DIRECTOR- Shreya Dhanwanthary
CAST- Shreya Dhanwanthary, Anmol Parashar, Mohit Raina, Sonali Sachdev and Sharib Hashmi
RELEASE DATE- 9 May, 2020
IMDb- 7.4/10
13. THODA ADJUST PLEASE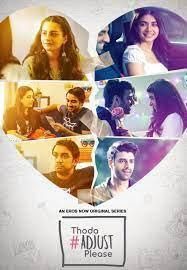 THODA ADJUST PLEASE is a comic web series released in 2021. The story revolves around four youngsters who try to make sense of love, life and career. Their life becomes a roller-coaster ride. It is a fun web series. This web series has received much love from the audiences and was appreciated for the acting skills.
GENRE- COMEDY
DIRECTOR- Archit Kumar
CAST- Malhaar Rathod, Roshan Khurana, Anchal Sharma, Gandharv Deewan, Garima Yagnik and Lakshay Kochhar
RELEASE DATE- 17 February, 2021
IMDb- 7.2/10
12. METRO PARK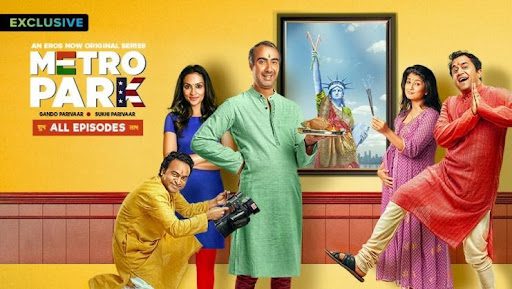 METRO PARK is a situational comedy based series released in 2019. The story is about a Guajarati family who lives in the United States and about all the funny problems they face there. This series has two seasons and twenty-one episodes in total. Audiences and critics have loved the series; it has given their positive views about the same.
GENRE- situational-comedy
DIRECTOR- Abi Varghese and Ajayan Venu Gopalan
CAST- Ranvir Shorey, Omi Vaidya, Purbi Joshi and Pitobash Tripathy
RELEASE DATE- Season 1; 1 March, 2020
Season 2; 29 January, 2021
IMDb- 8.4/10
11. SMOKE
SMOKE is a crime-thriller released in 2018 on EROS NOW. The story is set in Goa; it follows the activities of a Russian drug lord. The rivalry between two drug cartels causes havoc in Goa. The series has eleven episodes in total. It has also received positive reviews from the audiences and critics.
GENRE- Crime-thriller
DIRECTOR- Neel Guha
CAST- Tom Alter, Jim Sarbh, Kalki Koechlin, Mandira Bedi, Gulshan Devaiah, Amit Sial
RELEASE DATE- 26 November, 2018
IMDb-8.3/10
10. FLIP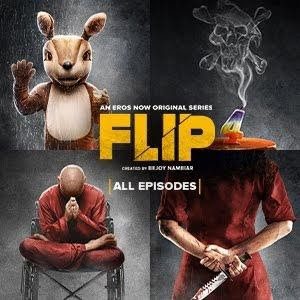 FLIP is a series of four short stories, each one of them tells a different story. It is a must watch series for everyone. It was released in 2019. Audiences and critics have loved the series.
GENRE- thriller
DIRECTOR- Bejoy Nambir
CAST- Hary Alag, Sapna Bhavnani, Sandeepa Dhar, Shweta Gulati, Shruti Marathe and Arjun Mathur
RELEASE DATE-23 MARCH, 2019
IMDb- 7.3/10
09. DIY FOOD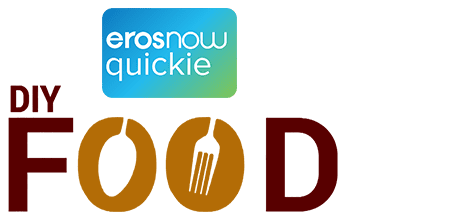 DIY FOOD is a cooking show on EROS NOW. There you learn to make delicious food. Till now it has videos about how to make; street food (pav bhaji, samosa or appam), biryani special, taste of Rajasthan, Snacky potatoes and pancakes. So if you are a foodie and love to cook this show for you. You can learn some interesting recipes.
08. SALUTE SIACHEN
SALUTE SIACHEN is a good attempt to pay tribute and respect to the Indian Army in every way possible. It celebrates the bravery of our army officers for capturing Siachen. It is appreciated by the audience.
GENRE- action-drama
DIRECTOR- Shlok Sharma
CAST- Arunoday Singh, Sonnalli Seygall, Arjun Rampal, Ranvijay Singha, Namrata Gujaran
RELEASE DATE- 15 January, 2017
IMDb- 5.2/10
07. SIDE HERO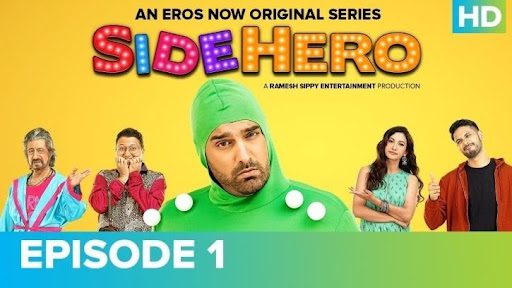 SIDE HERO is a comedy drama based series released in 2018. The story is about Side heroes who deals with ups and down in their life. The story shows interpersonal relations between four main characters. The critics have given positive reviews and the audience has loved the comic element and the drama.
GENRE- comedy
DIRECTOR- Rohan Sippy
CAST- Kunaal Roy Kapur, Arjun Kanungo, Gauhar khan, Gopal Datt and Shakti Kapoor
RELEASE DATE- 24 September, 2018
IMDb- 8.3/10
06. THE INVESTIGATION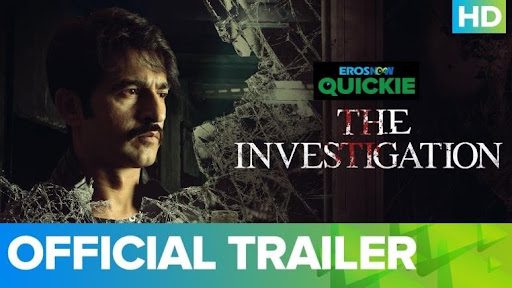 THE INVESTIGATION is a crime-thriller about an investigation officer of Mumbai Crime branch. He has to resolve a murder case and the officer himself was witness to that murder. All you need to see is if he surrenders or blames someone else for the murder. The series has received mixed responses.
GENRE- crime-thriller, mystery
DIRECTOR- Nitesh Singh
CAST- Hiten Tejwani, Leena Jumani, Prakash Ramchandani and Aryamann Seth
RELEASE DATE- 6 January, 2019
IMDb-5/10
05. MODI: JOURNEY OF A COMMON MAN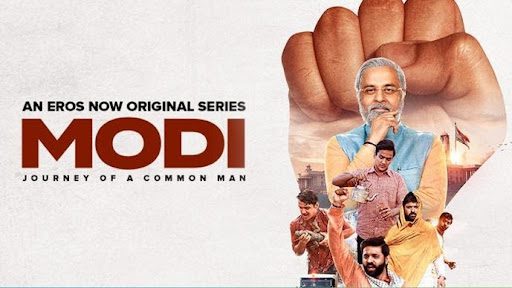 MODI: JOURNEY OF A COMMON MAN is a drama based series. It shows an inspiring journey of our Prime Minister Narendra Modi. The series got mixed reviews. It shows how a tea-seller became the Prime Minister of the country and is now loved by every citizen.
GENRE- drama
DIRECTOR- Umesh Shukla
CAST- Om Bhatt, Ashish Sharma, Faisal Khan, Daya Shankar, Mahesh Thakur, Parchi Shah and Darshan Jariwala
RELEASE DATE- April 2019
IMDb- 4/10
04. DATE GONE WRONG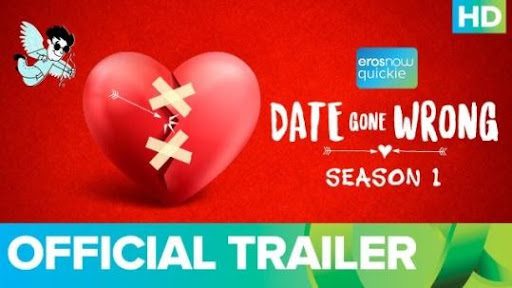 DATE GONE WRONG is a comic based series. It shows the experience of people on their first date i.e., quite awkward and weird. It shows dates of ten people who share their disastrous first date. It's quite fun to watch.
GENRE- comic
DIRECTOR- Sharad Das Gupta
CAST – Advait Kottary, Vikas Rawat, Priyanka Arya, Natasha Azad, Ansh Bagri, Harshit Dang, Krutika Deo, Diksha Juneja
RELEASE DATE- 19 December, 2018
IMDb-6/10
03. SAAT KADAM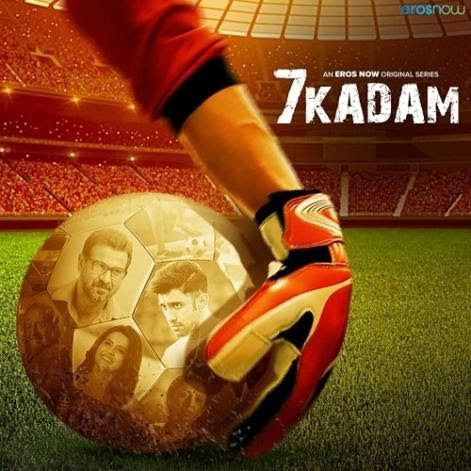 SAAT KADAM is a fictional sports-drama. The story is about the generation gap and relationship between a father and a son. Audiences have appreciated this series and have loved the storyline. It is a must watch for the sports lovers.
GENRE- sports-drama
DIRECTOR- Mohit Jha
CAST- Amit Sadh, Deeksha seth, Ronit Roy, Nivaan Sen, Karamveer Chaoudhary
RELEASE DATE- 16 February, 2016
IMDb- 8.4/10
02. HINDMATA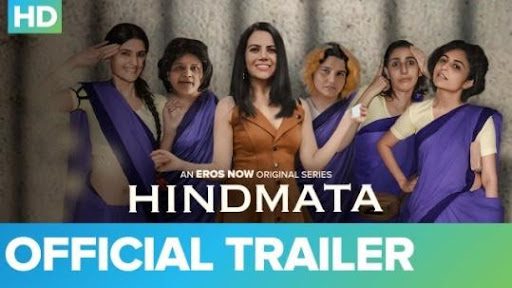 HINDMATA is a comedy-drama. The story revolves around a fashion designer who finds herself among criminals in jail. The concept of the series was good but you will surely get confused at once. It has a total of six episodes.
GENRE- drama comedy
DIRECTOR- Srishti Jayin and Shagun Luthra
CAST- Rashi Mal, Trupti Khamkar, Surbhi Sehgal, Jayashree, Mansai Rachh, Naina Sareen
RELEASE DATE- 30 March, 2021
IMDb- 7.5/10
01. BLACK AND WHITE INTERVIEWS
BLACK AND WHITE INTERVIEWS is a series of interviews. In this you will know more about your favorite stars. Their life, struggles, movies and many more things. You can watch interviews of Ayushmann Khurana, Anurag Kashyap, Rohan Sippy, Gautam Gulati, Ranvir Shorey and Ashish Sharma
So, these were some amazing Best shows and web-series available on EROS NOW. Let us know if we miss out on any top webseries on Erosnow in the comments section!