Indian cinema is one of the oldest industries in India. From the first movie in 1913 to 2020, Indian cinema has evolved much. So today, we are going to look at 15 of the Top Bollywood movies in the history of India which created a remarkable mark in India.
PADMAAVAT (2018)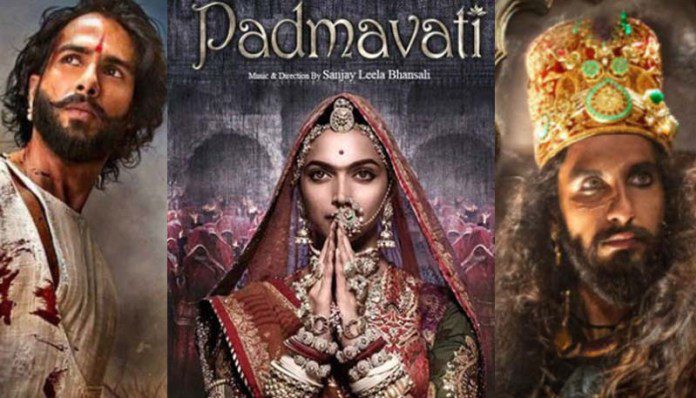 Director: Sanjay Leela Bhansali
IMDb Rating : 7/10
Padmavat is a Hindi language epic drama story which is based on the poem padmavat by Malik Muhammad Jayasi. It stars Deepika Padukone as Rani Padmavati, Shahid Kapoor as Maharawal Ratan Singh, husband of Rani Padmavati. Sultan Alauddin Khilji, played by Ranveer Singh. This movie was directed by Sanjay Leela Bhansali. He has given movies such as Devdas, Hum Dil De Chuke Sanam and many more movies to the Bollywood. Amongst these, a lot of controversies were faced by this movie prior to the release. As a result, the movie was initally decided to be released on 1st December 2017 but later on the release date was rescheduled. Padmavat is one of the most expensive movies in the film industry.
MUGHAL – E – AZAM (1960)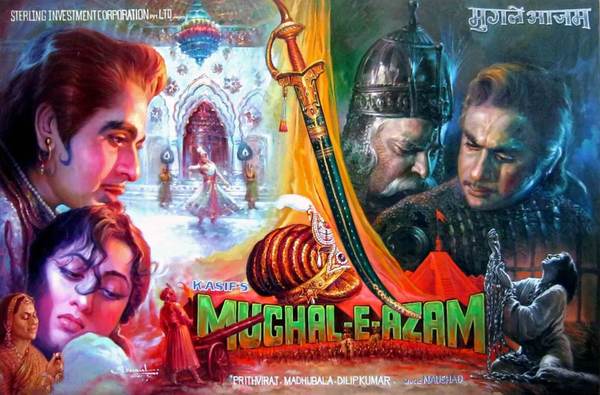 Director: K. Asif
IMDb Rating : 8.3/10
This movie also is based on the history of India. Mughal – e – Azam had the widest range of release up to that time. It broke all the records and became one of the highest-grossing Indian films. The movie was having a top-notch star cast, starring Prithviraj Kapoor, Madhubala, Durga Khote and Dilip Kumar. The soundtrack of the movie also comprised of 12 songs voiced by singers – Lata Mangeshkar along with Mohammed Rafi. Mughal –e – Azam has won many awards. As a result, the film was released in 150 cinemas across the country.
BAAHUBALI (2015)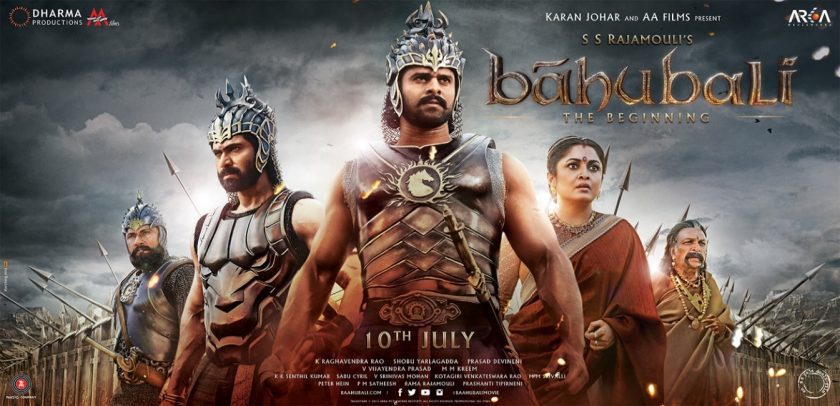 Director: S. S. Rajamouli
IMDb Rating : 8.1/10
Bahubali is one of the most expensive movies, with a budget of ₹180 crores, produced by Shobu Yarlagadda and Prasad Devineni. It was shot in Telugu and dubbed in Hindi. Starring – Prabhas Rana Daggubati, Anushka Shetty and Tamannaah as the main role. The movie opened worldwide on 10th July 2015, with a record-breaking box office success gross of ₹650 crores. As a result, it became the third highest-grossing film worldwide.
AIRLIFT (2016)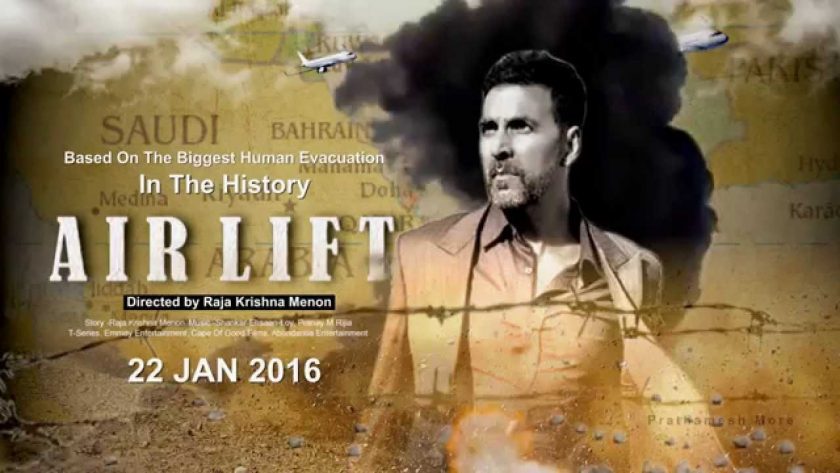 Director: Raja Krishna Menon
IMDb Rating : 8/10
Airlift is a political thriller movie, based on true events, starring Akshay Kumar and Nimrat Kaur. The theme of the movie was based on the rescue operation of Indians from Kuwait with the help of Air India. The soundtrack was composed by Amaal Malik and Ankit Tiwari and lyrics were written by Kumaar. As a result, the movie gave us amazing songs like soch na sake, dil cheez tujhe dedi and many more. As the movie was based on war scenes in Kuwait, it was banned there.
RANG DE BASANTI (2006)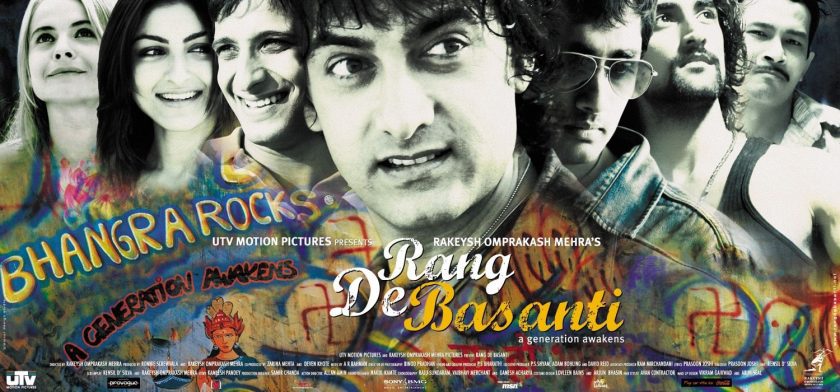 Director: Rakeysh Omprakash Mehra
IMDb Rating : 8.2/10
Rang de Basanti is one of the best Bollywood drama movies. The movie was made on the budget of ₹250 million and was released with a blast. As a result, it broke all the records and was the highest-grossing film in its opening weekend. The film was appreciated for the good screenplay and dialogues. The movie won the award – National Film Award for Best Popular Film. Also, the soundtrack of the movie by A.R. Rahaman was well appreciated, songs – Masti ki pathshala, Rang de Basanti.
MOTHER INDIA (1957)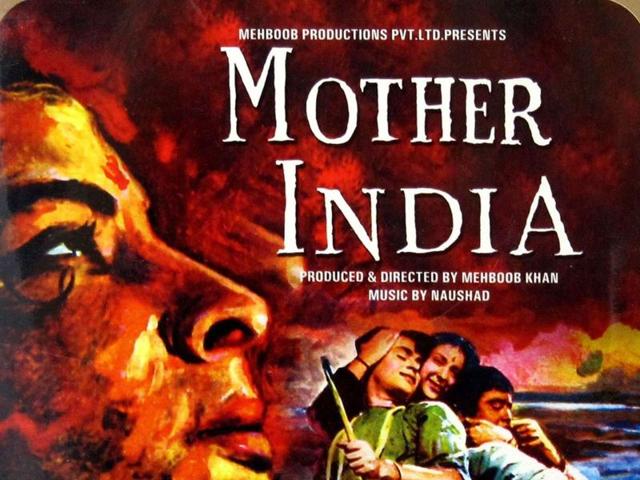 Director: Mehboob Khan
IMDb Rating : 8.1/10
Mother India is an epic drama movie directed by Mehboob Khan starring Nargis Dutt, Sunil Dutt, Rajendra Kumar, and Raaj Kumar. For this movie Nargis won the best actress award. It was the remake of the movie Aurat (1940). This movie is still counted amongst the all-time Indian box office hits. Also, it is one of the top Bollywood movies ever.
JODHAA AKBAR (2008)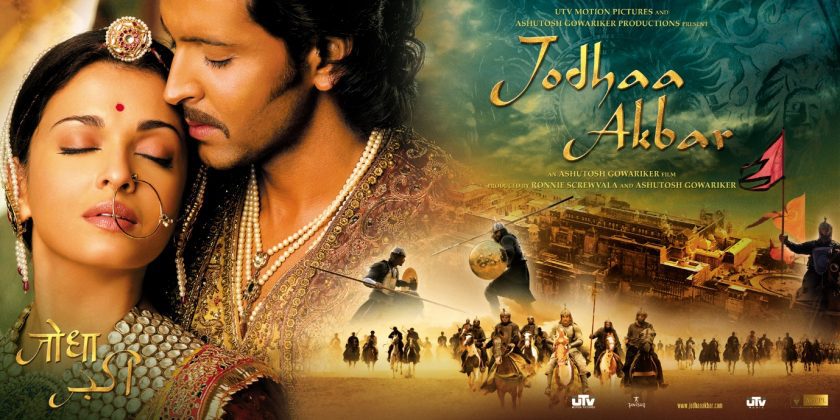 Director: Ashutosh Gowariker
IMDb Rating : 7.6/10
Jodhaa Akbar is a movie based on the history of India, Aishwarya Rai and Hrithik Roshan as the lead roles, as the movie was about the Rajput Kingdom it was criticized by a lot of Rajput community members. The protests lead to ban of the movie in states – Uttar Pradesh, Rajasthan, Haryana, and Uttarakhand. Consequently, the producer went to Supreme Court. Eventually, the ban was lifted from Uttar Pradesh and some towns of Uttarakhand. The movie won many awards for Best Film, Best Costume Design and many more.
Check out this amazing list of top highest grossing bollywood movies!
3 IDIOTS (2009)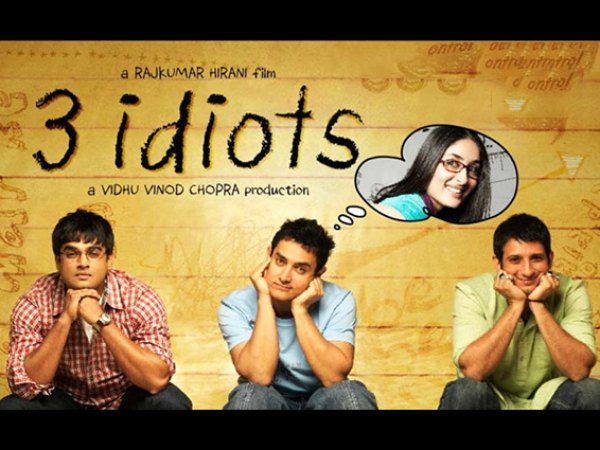 Director: Rajkumar Hirani
IMDb Rating : 8.4/10
3 idiots, released in 2009, is one of the classic movies ever. It is enjoyed still by the Indian audience. Hence, the movie was a huge success. The film directed by Rajkumar Hirani, starring Aamir Khan, Sharman Joshi, and Madhavan. The movie has won many awards and was based on a very interesting and trending topic. This movie was a remake of a Mollywood movie and after that, it was remade in Tamil as Nanban.
URI (2019)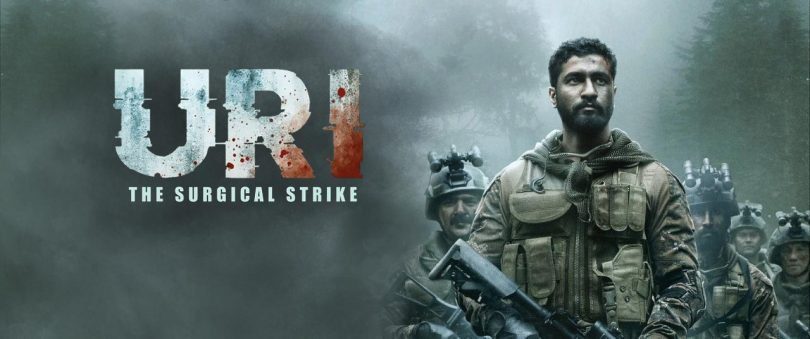 Director: Aditya Dhar
IMDb Rating : 8.3/10
How's the josh? High Sir. So this dialogue of the movie is so famous that after watching Uri everyone was seen repeating this dialogue, it went viral on social media. Uri is a military action film, starring Vicky Kaushal as the main lead. It was based on the Uri attack in 2016 and won 4 national awards. Above all, it is one of the top Bollywood movies in recent times.
SHOLAY (1975)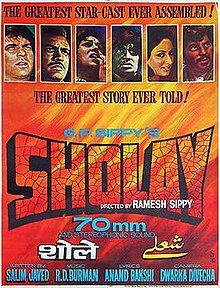 Director: Ramesh Sippy
IMDb Rating : 8.2/10
It's difficult to find a Bollywood fan who hasn't watched this movie, released in 1975 and became the first movie to complete its silver jubilee at the time of the release. Sholay is so much loved by people that in 2020 still, the movie runs in some theatres in India. The movie packs in every kind of emotion, drama, suspense, romance all of this in it. The soundtrack was particularly appreciated of this movie. Also, the dialogues, the star cast everything was perfect.
VEER-ZARA (2004)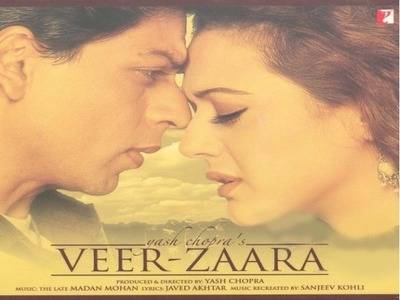 Director: Yash Chopra
IMDb Rating : 7.8/10
We all can never forget this iconic movie by Yash Chopra, with Sharukh Khan and Pretty Zinta in it. This was a comeback movie of Yash Chopra, he came back in the film industry with this movie. The film originally was titled Yeh Kaha Aa Gaye Hum. But it was changed to Veer – Zara later. The soundtrack of the film is a full rage and is played till now. This movie went on to break many records.
KABHI KHUSHI KABHIE GHAM (2001)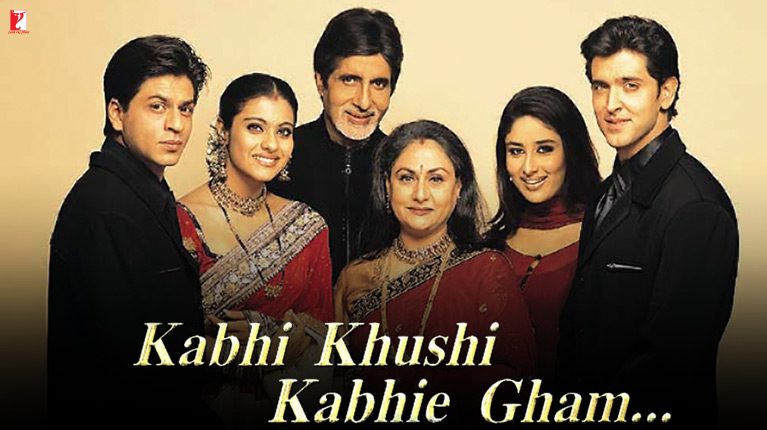 Director: Karan Johar
IMDb Rating : 7.4/10
Kabhi Khushi Kabhie Gham is an Indian Drama movie, directed and written by Karan Johar, it was his debut film. This was a multi-starer movie with Sharukh Khan, Kajol, Kareena Kapoor, Hrithik Roshan, Amitabh Bachchan, and Jaya Bachchan. As a result, this movie was a great feast for all their fans. Also, this movie was an extremely emotional story.
CHAK DE INDIA (2007)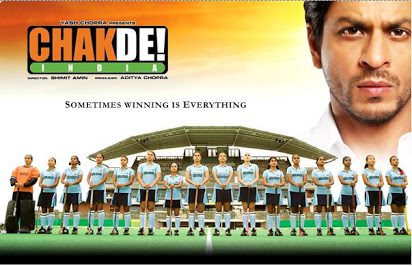 Director: Shimit Amin
IMDb Rating : 8.2/10
Chak De India is one of the best Indian sports movies, it really awakens the patriotism in us. The plot, drama, patriotism lead to a lot of cheers and whistles in the theatre during release. Sharukh Khan was the main lead in the movie. It was based on our national game hockey and also shows women empowerment. Also, the movie shows the way our government treats the women hockey team.
MUNNA BHAI M.B.B.S. (2003)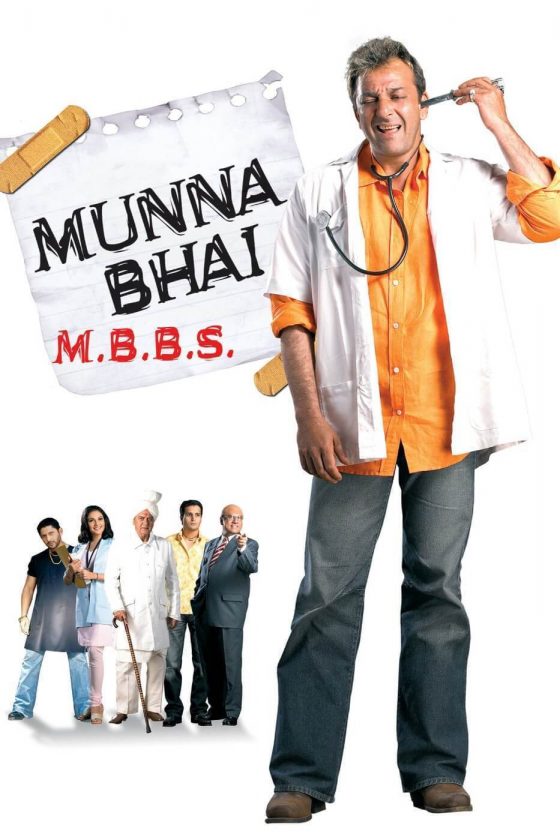 Director: Rajkumar Hirani
IMDb Rating : 8.1/10
Munna Bhai M.B.B.S. is an Indian drama- comedy movie. In the career of Sanjay Dutt, this movie was a milestone. This movie was inspired by a Hollywood movie Patch Adams. The movie won the National Film Award for Best Popular movie. Sanjay Dutt and his father Sunil Dutt were cast together in this movie. This movie was a hit and also, a huge changing point in Sanjay Dutt's life.
Raazi (2019)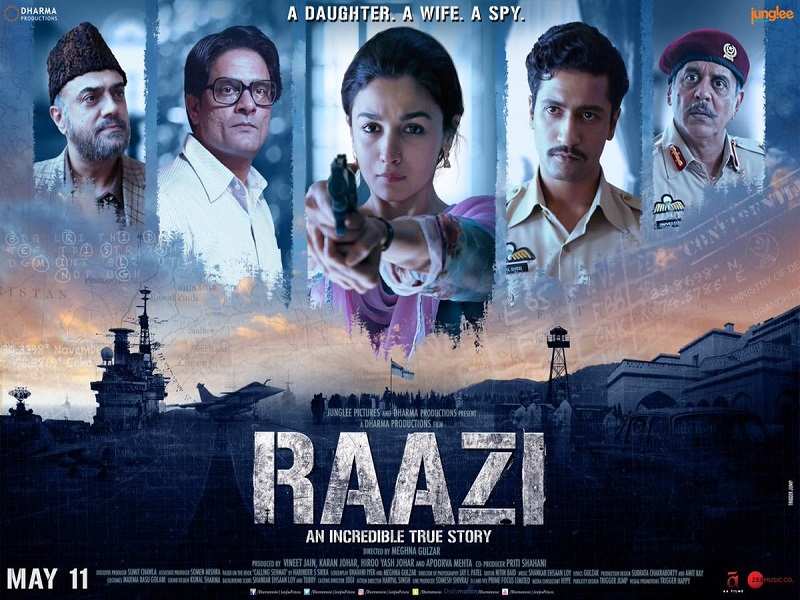 Director: Meghna Gulzar
IMDb Rating : 7.8/10
Raazi is a Hindi drama movie based on a true story, starring Alia Bhatt and Vicky Kaushal as main lead roles. The movie is having a powerful story-line and good screenplay. As a result, the movie made a good box office collection. The acting and the dialogue delivery by Alia Bhatt also was well appreciated.