Wanna out for a party or function? But do not know what different to wear. Then go on, sharing the best party wear sarees so that you can please the presence.
Fashion is always incomplete without the involvement of the oldest traditional Indian women weave. Saree is not just the oldest women silhouette but perhaps the most popular and only existing staple from the ancient generation. This is why the staple is special for every Indian woman, be it rural or modern. From Bollywood celebrity to fashionistas, designers to working women, everyone loves to slip into long nine yard weave for important events and celebrations. If you too want to come under the same league and make heads turn around, catch with me to discover five gorgeous combinations of party wear sarees and blouse designs to wear in 2021 and grab eyeballs.
Buying saree is the best thing in modern world to stay stylish and fashionable with the current fashion industry while saving time and money. Also, there are plenty of options in terms of style and size to suit the fashion needs and personality of every individual. Here is the most stunning and awe-striking handpicked range of best party wear sarees to do wonders to your ethnic avatar instantly and bring you under the limelight of every occasion. Sneak in…
Georgette Saree with Cape Blouse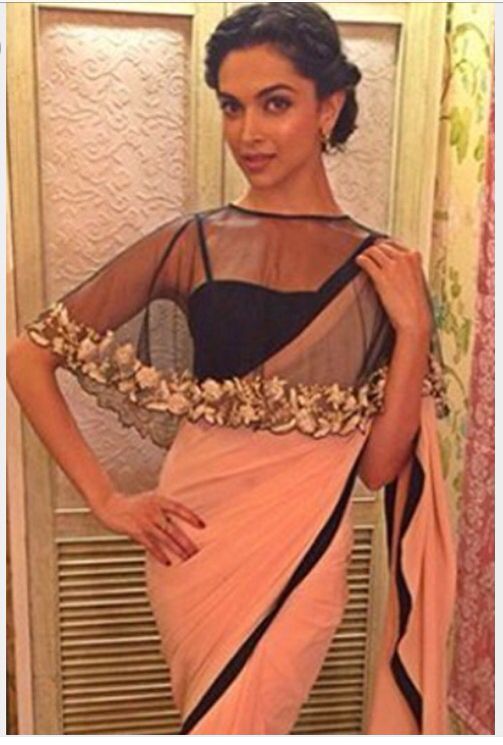 Deepika Padukone is the true fashion inspiration when it comes to Indian dresses, especially sarees. She owns this ethnic garment like no one else can and makes complete justice to its elegance and grace with her natural beauty. Dress saree like her and make an everlasting impression on onlookers. Pick any simple georgette sarees and wear it with contrasting cape blouse and get ready to strut like a diva.
Net Saree with High Neck Floral Blouse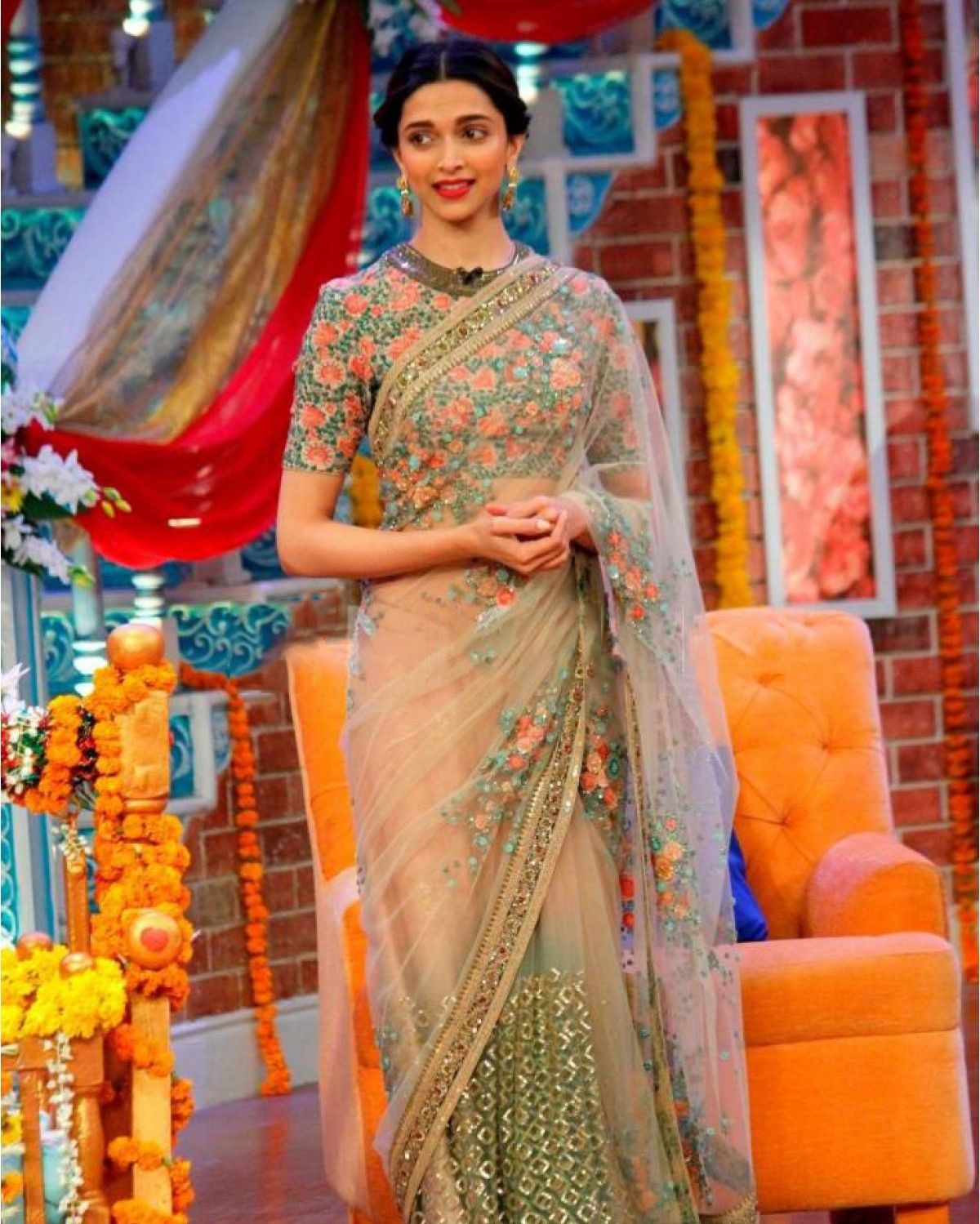 Wearing floral printed blouse is the hottest trend of the Indian fashion world and is huge craze among young women and fashion experts. Pick a stylish net saree with sleek border work and team it up with bold high-neck floral printed blouse to hold a gaze at any moment. Bundle up, you gorgeous!!!
Plain Saree with Boat Neck Lace Blouse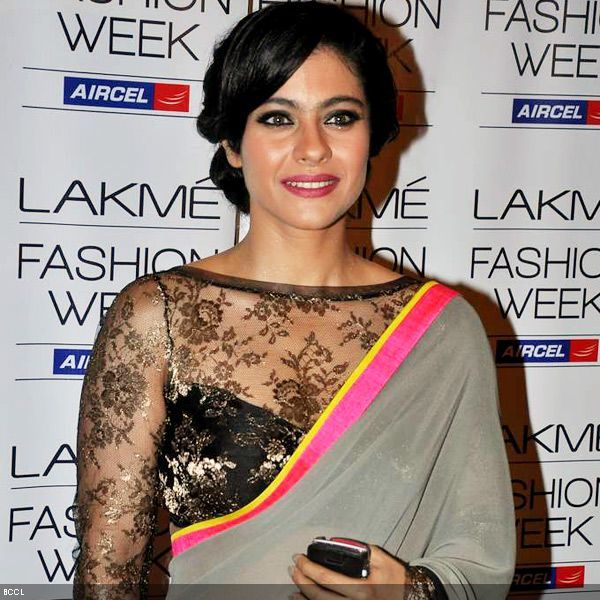 Whoever wishes to look sassy and sexy in sarees should catch with slinky lace work blouse to make her wish come true and look like million dollars. Just like Kajol did here, pick a plain saree and wear it with classy boat neck blouse with lace detailing. Drop accessories to let your outfit do the whole talking.
Casual Georgette Saree with Chevron Blouse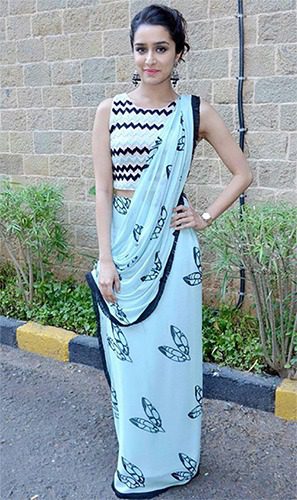 If the occasion is casual and day event, go for georgette saree like this one and style it with chic sleeveless blouse in chevron print. The print looks highly attractive and engaging when worn rightly. Let's slay in sarees.
Satin Saree with Polka Dot Blouse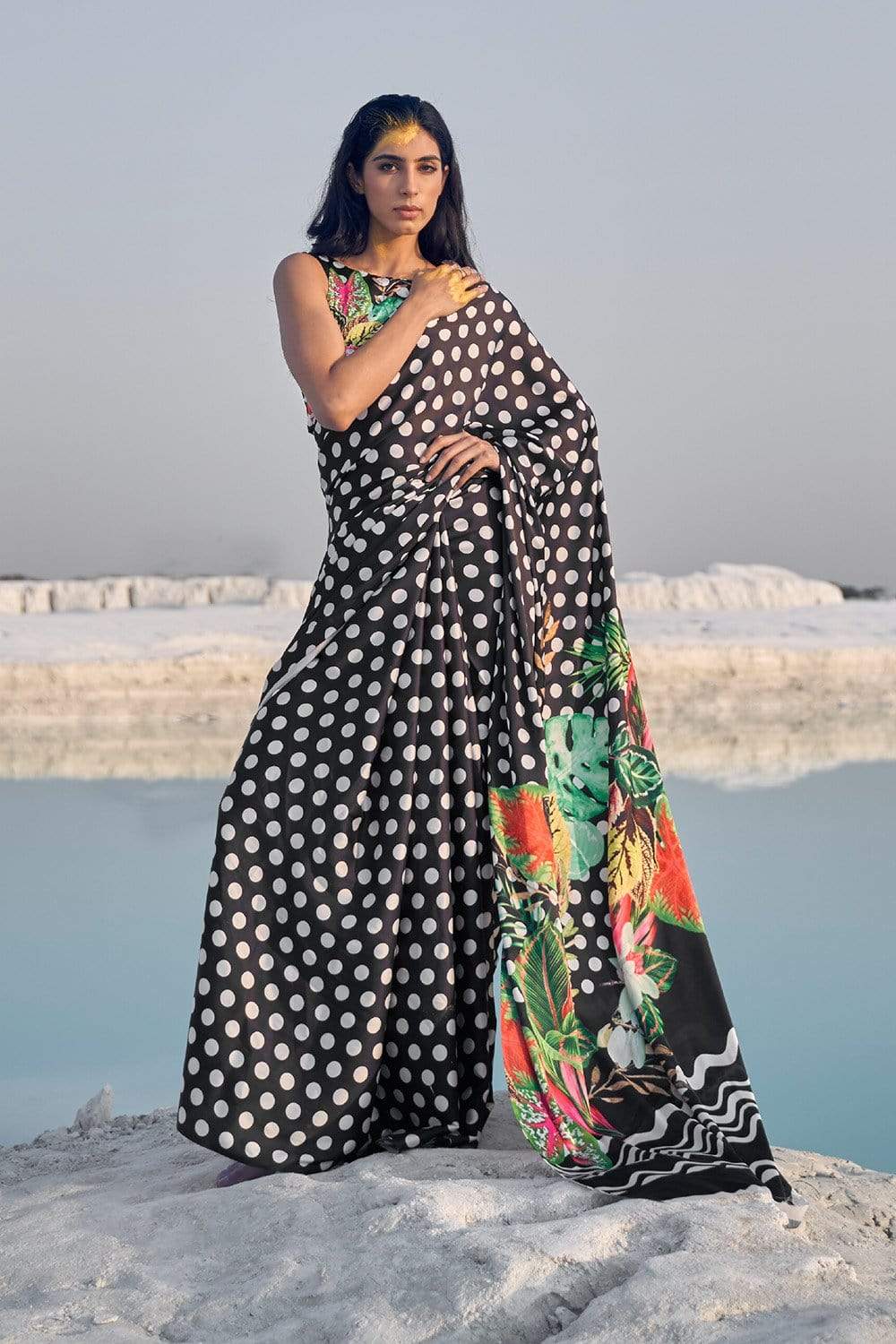 Polka dots are love; nothing can replace this simple yet spellbinding print.
Wear a bright-hued satin saree with a bold polka dot printed blouse and flare your saree style in the best possible way. The combination is ideal for every kind of occasion, be it formal or family.
Also Read: 25+ FINEST NECK DESIGNS FOR KURTI