Hydroelectric and thermal power stations are the primary sources of energy in India. Since electricity is less expensive than diesel for running factories and households, power generation should be mostly based on renewable energy sources. It is where renewable solutions like solar panels for home are your best choice.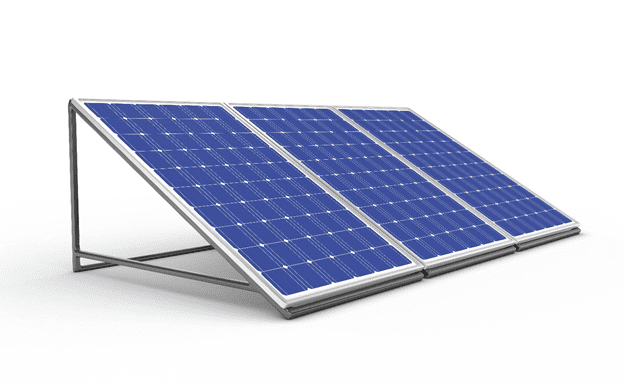 When solar panels are compared to traditional power generation from fossil fuels, they are considered a better source for electricity generation. Solar panels offer a long-term energy alternative for our everyday power needs. Solar panels for homes are the best alternative solutions that capture the sun's rays and transfer them into energy that homes and other facilities can use. There are two kinds of solar panels found in the market.
On-Grid Solar Panels
These solar panels for home let you generate energy from the sun and then export it to the grid. A net meter is part of the solar system that is attached to the grid. It helps you monitor both the import and export of electric units, so that you only pay for imported goods.
When your house's electricity consumption is lower than the solar energy generated, your solar panel will feed the grid with excess energy. On the other hand, when your power consumption is more than the power generated, your solar panel will take excess energy from the grid/electricity supplier and pipe it into your house.
Off-Grid Solar Panels
Solar power generated during the day can be processed and used later with an off-grid solar panel system. It is beneficial when the power grid is unavailable or needs a backup to protect against power outages.
Additionally, solar panels store the energy produced by the panels in their battery system. In the event of grid outage during daylight, any vital machinery or appliances may be operated directly. This solution is more expensive than on-grid solar panels, but the batteries outperform other backup options such as a diesel generator.
Here are some significant features and deciding factors of solar panels over conventional electricity:
Cost of Solar Panels for Home
Solar panels are costly, but the panels are worth the investment when compared to the cost of the energy you pay over time. It not only saves your money, but it also provides you with renewable and a green alternative to fossil fuels.
Their maintenance is minimal and requires little effort. If the initial investment seems too expensive for your budget, you can also consider leasing solar energy.
Value Addition
With the help of an efficient solar panel for home, you can save nearly 70% on your monthly electricity bills. Depending on the consumption and planned electricity installation, a solar panel system's investment typically pays for itself within 3-8 years. In the business world, the value of a solar power device depreciates with time due to product wear and tear and a reduction in solar power efficiency.
However, the tax benefits that you get from solar panels compensated on this depreciation value.
Outreach
Even today, there are areas in India where electricity is scarce or non-existent. Solar panels can be used to fuel the houses in these areas. They are cheap and can produce a large amount of electricity in rural areas.
Solar energy is, in general, one of the most efficient and dependable sources of energy. Taking advantage of this green alternative can help small businesses and households save electricity and resources. Along with this, you also help to reduce carbon footprints. There are reputable brands like Luminous that offer a wide variety of solar panels for home. You can explore their website or consult their solar experts to help you choose the best solar panels for home.
Also Read: How can the Corporate Sector Bank on Face Verification Trends?