The fabled person whose death was still a mystery to the whole world, who followed the violent methods in liberating the country, who is dauntless towards the Britishers, is our Netaji Subhas Chandra Bose. He has dedicated his life to the cause of mother India and he deserves the name "Desh Sevak Subhas.". Here are some of the mindblowing facts about Subhas chandra bose.
THE LAST WAR OF INDEPENDENCE:
At the end of sir Stafford Cripps mission he gave a speech where one of the lines is in the year 1857 we began the first war of independence and in 1942 we began our last war of independence.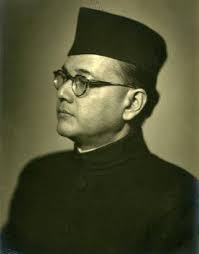 TRAINING OF ARMY PERSONNEL:
He was also invited by Adolf Hitler who is the then monarch of Germany for training the army personnel (Nazi army)of Germany. He also went to Japan (Nippon army) for the same purpose and he became the head or the president of INA (Indian National Army) of Europe and East Asia. Both the countries are against to British and so mutual help among them had possible.
JAI HIND :
He is profoundly known for his slogan Jai hind' which is still heard from all the citizens of India. Even at the end of our national anthem, we sing this slogan.
SUSPENSION FROM THE COLLEGE:
He was suspended from the college due to his aggressive behaviour and his strive against the authorities of the college to remove one of the professors from England from the post. And as a result of that, he was suspended and later on after 2 years he completed his B.A from another college. After completion of his B.A, his father decided to send him England for the preparation of ICS exams.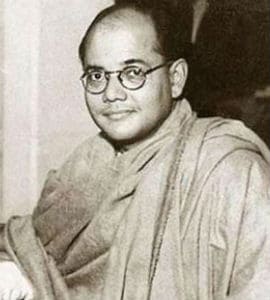 AUTHOR:
Netaji is known not only for his role in the Indian freedom struggle but also an author. He wrote a book named Indian Struggle 1920 – 1934.
MOTIVATION:
He was a patriot by birth. He was moulded into a patriot by a person named Benni Babu. He planted the seeds of revolution in his heart. Like a coin which has 2 sides Netaji was also been motivated by Benni Babu on one side and on the other side he was motivated by his mother Prabhavati Devi. She narrated the tales from our ancient scriptures especially the stories of asuras destruction
POLITICAL GURU:
Like Gandhi who has Gopal Krishna Gokhale as his political guru Netaji also had Chittaranjan das who can be termed as the political guru of Bose. Bose worked under him and earned sufficient knowledge.
DISAPPEARANCE:
During the days where Bengal is suffering from cholera, he left home and had not returned back until 3 full days. His family members were much tensed and finally, after 3 days he returned.
Later on, he went to the Himalayas without informing their parents as he was got inspired by reading the books of Swami Vivekananda. so his family was habituated to this behaviour of Netaji.
MYSTERY:
During the 1940's he stopped his activities of liberating the country. He came back to the home and his behaviour was unique to all as he locked himself in the room and kept meditating. After a few days when their family tried to see him, he was not found in that room. And thereafter they kept quiet for some days as they are acquainted with Netaji's behaviour.
But there came news that Netaji died in the aeroplane crash while his journey to Japan. But some says he did not die in the crash. After almost a year of this plane crash news, he spoke in one of the radio stations Azad hind radio from Berlin. And he stated that British news agencies have spread this fake news about me.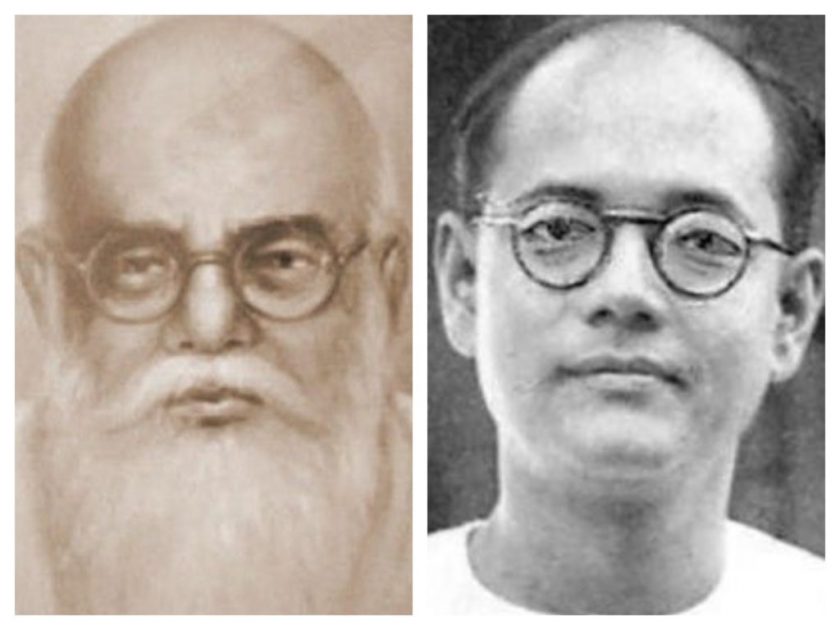 AIRPORT:
He had born in Cuttack of Bengal presidency. The present name of the airport in the capital city of West Bengal has been renamed as Netaji Subhas Chandra Bose international airport in the year 1995 which is earlier known as the Dum Dum airport. This was in commemoration and recognising his role in the Indian freedom struggle.
AWARDS:
Every year since 2015 an award is being given in his name to the police personnel who have done excellent work in the rescue and relief operations during the disasters. This was declared by Prime Minister Narendra Modi as this year marks the 75th anniversary of Netaji's declaration of the formation of India's first independent government.
Subhas Chandra Bose Aapda Prabandhan Puraskar award for the organisations or for to the individuals who have served the people during the disasters.
RESIGNATION:
He is the first person to resign from the post of Indian civil services. The reason he stated for doing so is "British Raj is not loyal."
AZAD HIND FAUJ:
He established the first Indian armed force under the name "Azad Hind Fauj". The primary objective of this force is to destroy the British power and influence in India and to make India for Indians. All the members of the army are adopted based on the volunteer system where they should feel that 'he is an Indian first and Indian last."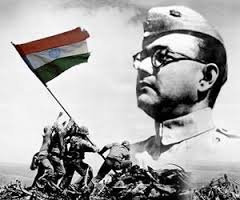 BIOGRAPHY:
His daughter Anita Bose has written a biography under the title Netaji Subhas Chandra Bose and Germany.
BIOPIC:
A biopic of Subhas Chandra Bose has been released with the title Netaji Subhas Chandra Bose: the forgotten hero.
SPEECHES:
When we hear the word of Gandhi we will recollect the village as the father of our nation has stated "the future of India lies in its villages. Similarly, Netaji gave importance to the army.
In one of his speeches, he stated that "India is otherwise ripe for independence in every way she has lacked one thing namely an army of liberation.
George Washington of America could fight and win freedom because he has his army. Garibaldi could liberate Italy because he had armed volunteers behind him.
So it's our privilege and honour to be the first to come forward and organise India's national army.
AZAD HIND GOVERNMENT:
October 21, 1943, is the memorable day for Indians where on that day Netaji has established the first Indian independent government or Azad hind government (provisional government). On that day he stated that i always felt that India is lacking in her fight for freedom were two things a national army and a national government.
LIBERATION OF ANDAMAN AND NICOBAR:
He liberated Andaman and Nicobar islands with his violent methods of war against the British and he flew our tricolour flag on that independent land of India. He appointed the head of administration in those islands.
BERLIN CONFERENCE:
His speech at the Berlin conference has introduced him to the whole world. Many came to know that he established an Indian national army in Europe. In that conference, he stated that he wants the whole of Asia to celebrate independence rather India alone.
2.GRAND OLD MAN OF REVOLUTIONARIES:
He appointed Rash Behari as the president of INA and was called as the grand old man of the revolutionaries.
3. GIVE ME BLOOD…..!
One of the most-read slogans that he gave the slogan "Give me blood, I will give you the freedom" on 26th January 1944 in Rangoon saying today Rangoon saw new light and uttered the above slogan and continued his march towards the Arakan border.
4. FRIEND IN NEED…..!
There is a saying a friend in need is a friend indeed. In a similar way our Netaji also has a friend who has supported him in his sad days and almost supported him during his young years he also moulded him. His name is Hemanth Kumar.
5.TO DELHI! TO DELHI!
When France declared the war on Germany there aroused a cry To Paris! To Paris! And similarly in India Netaji stated Comrades! Soldiers! Let our battle cry be To Delhi! To Delhi
6. ONWARD TO DELHI! ONWARD TO DELHI"
He encouraged all the women saying we want not one Rani of Jhansi but thousands and thousands of Ranees of Jhansi". There is but one thought in our minds there is but one cry.
He established the first training centre for the women at slogan.
THREE COMMITTEES: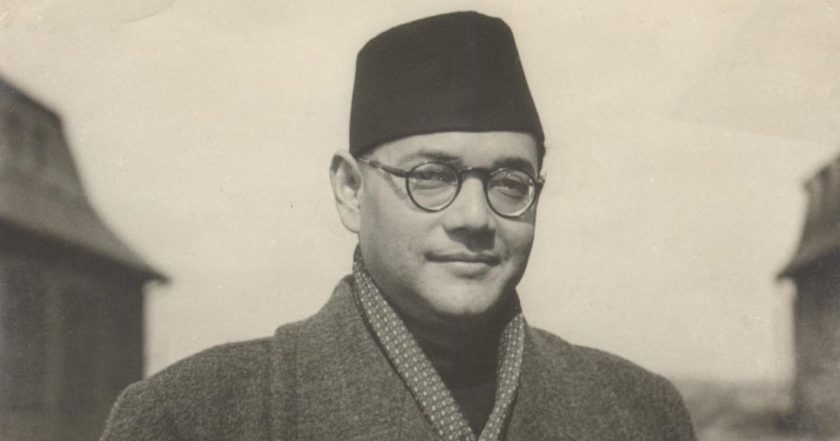 Government has appointed 3 committees for resolving his mystery death. The 3 committees are namely:
Mukherjee commission
Shah Nawaz commission
Khosla commission
Except for the Mukherjee committee, the other two stated that Netaji has died in the aeroplane crash. But the Mukherjee committee has stated that they are not going to accept with the decision given by the other two committees and it has not given any further evidence of how, when and where he died. So the government has decided to not to go with the Mukherjee commission but to accept what the other committees have given.