We all have lived in a world of fantasy right from the early childhood. We have read various books and watched numerous movies over the time, but some characters instigate a feeling of adventure and thrill amongst us. Here is a list of top 20 most iconic fictional characters of all times.
1. MICKEY MOUSE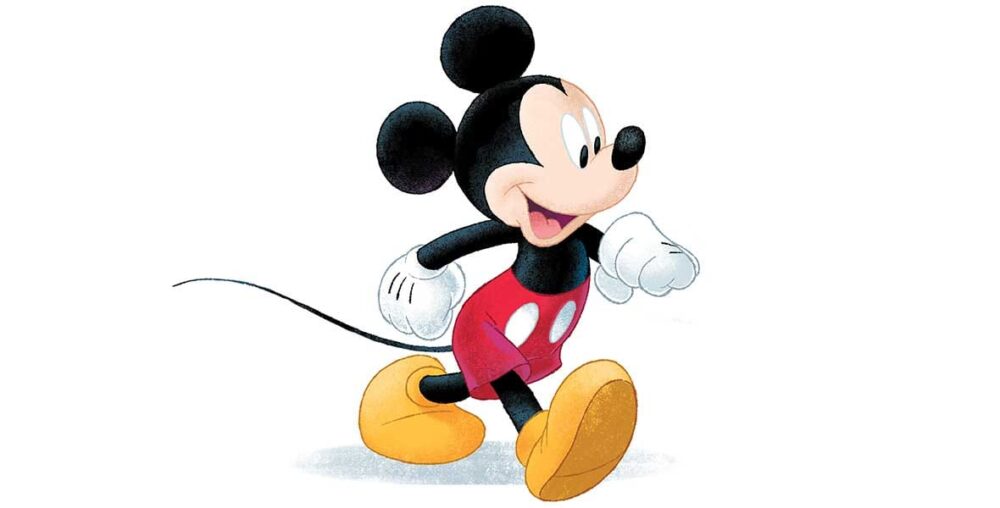 Nostalgia hits differently when we hear this name. The Mickey Mouse show on Disney channel was the favourite show of every 90s kid. The character was described wearing red shorts, white gloves, and big yellow shoes. Originally the character was created by Ub Iwerks and co-created by Walt Disney. The name "Mickey" was suggested by Walt Disney's wife Lillian in response to Walt's original name, "Mortimer Mouse", during a train ride in 1928. Mickey is one of the world's most recognizable and universally acclaimed fictional characters of all time.
2. PETER PAN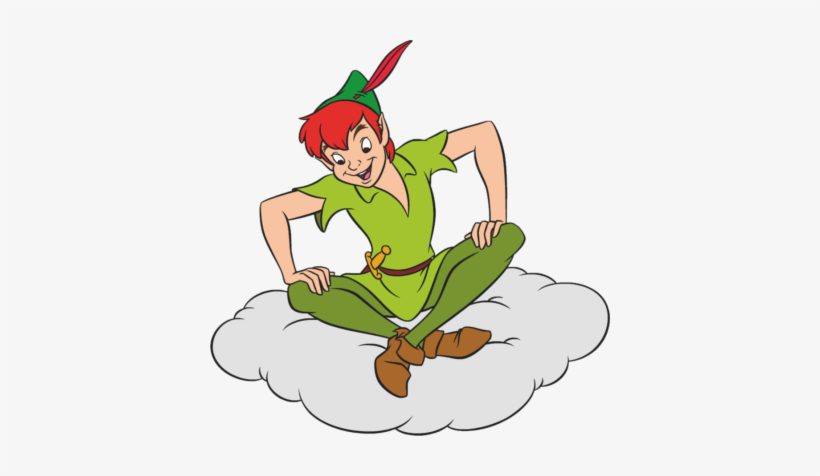 The adventurous tales of Peter Pan are fun to watch. I personally remember buying The Peter Pan book and being totally fascinated by the character from a very young age. Peter Pan is a fictional character created by Scottish novelist and playwright J. M. Barrie.
The character is described as having wings and engaging in mischief , spending his early life in the mythical island of Neverland.
3. DOROTHY GALE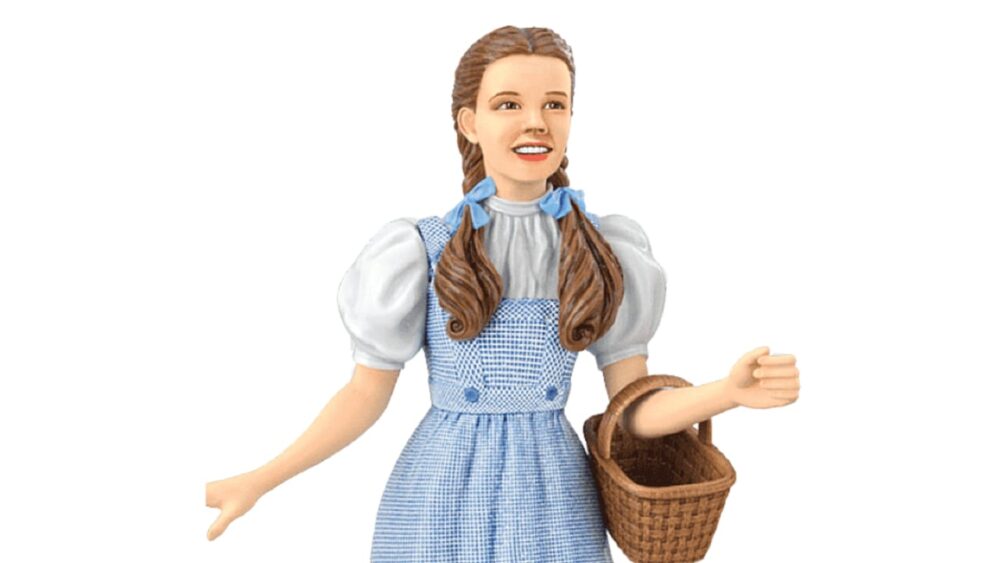 If you have read the book – 'The Wonderful Wizard of Oz' then you are probably familiar with Dorothy Gale. This female fictional character is quite popular among children. As a child she always wished to live in a place with no problems. She meets the Wizard of Oz in Emerald city and during the journey, she met a scarecrow, a tin man and a lion who needed brains, heart, and courage so they went with her.
4. DARTH VADER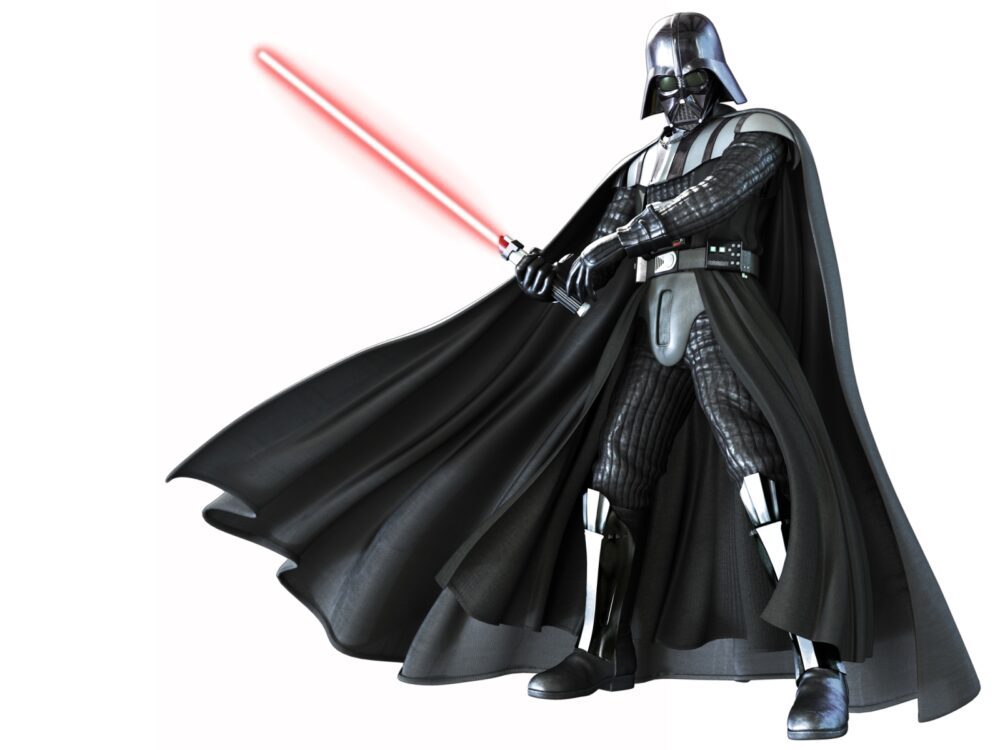 Darth Vader is a fictional character in the Star Wars franchise. He is one of the main antagonists in the entire series. Originally a slave , Anakin Skywalker is a Jedi prophesied to bring balance to the Force. He is lured to the dark side of the Force by Darth Sidious and becomes a Sith Lord, assuming the title of Darth Vader.
5. HAN SOLO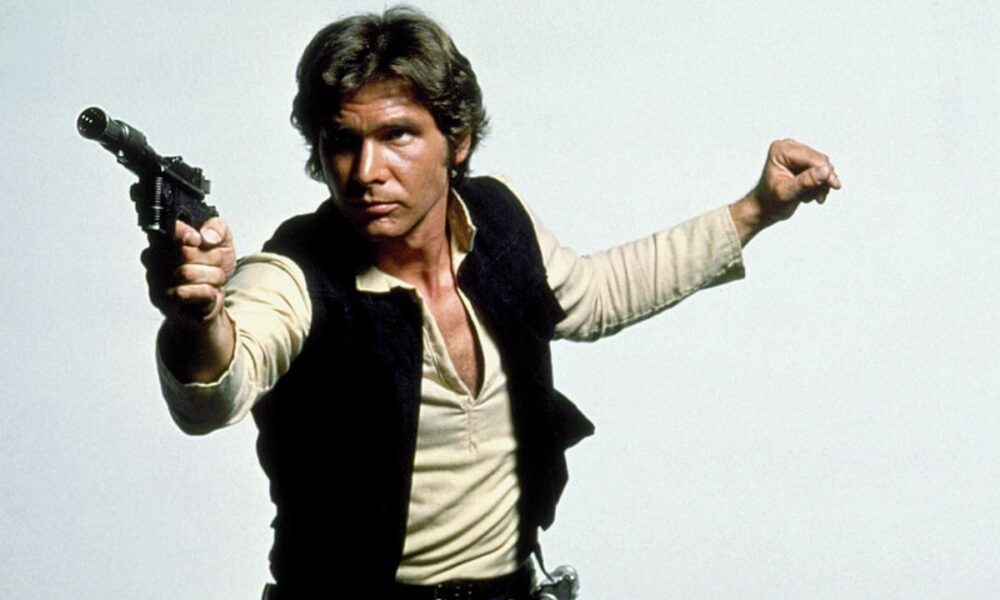 Another fictional character from the Star Wars series, Han Solo is a smuggler who joins the Rebel Alliance in Star Wars IV: New Hope (1977). The role of Han Solo was played by American actor Harrison Ford. Han Solo is the husband of Leia Organa and the father of Ben Solo / Kylo Rena.
6. HUCKLEBERRY FINN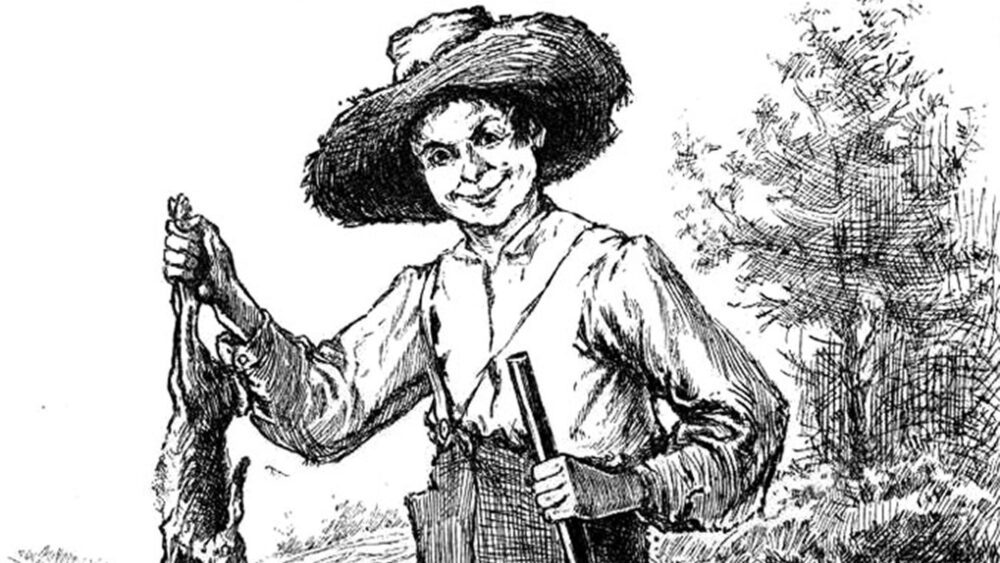 Mark Twain's book The Adventures of Tom Sawyer (1876), first introduced the character of Huckleberry Finn. He later went on to become a protagonist in the sequel Adventures of Huckleberry Finn (1884). Finn is a young boy , living a life of vagabond and enjoys the adventures that lay ahead.
7. KING KONG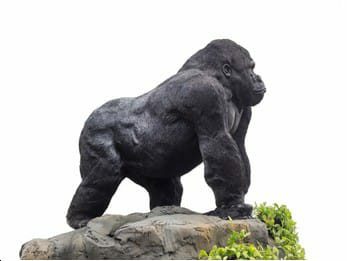 King Kong is a fictional movie monster characterized as a giant gorilla, which first appeared in the 1933 film of the same name. After his debut appearance, King Kong received universal praise and appeared in numerous adaptations of the original film story. Created by the famous writer and screenwriter Edgar Wallace and filmmaker Merian C. Cooper, King Kong is aniconic character.
8. SHERLOCK HOLMES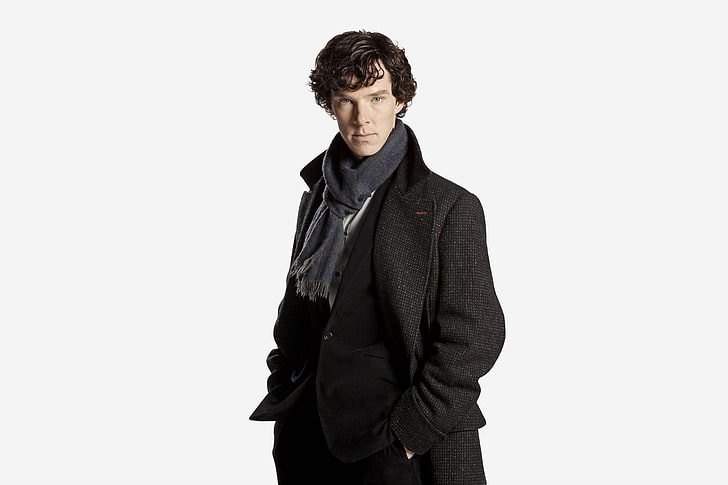 The famous character of Sherlock Holmes was created by Scottish writer and physician Sir Arthur Canon Doyle. Holmes appears in 4 novels and 56 short stories, and first appeared in 1887 in the novel Study in Scarlet. There is also a series that streamed on Netflix starring Benedict Cumberbatch as Holmes.
9. SPIDERMAN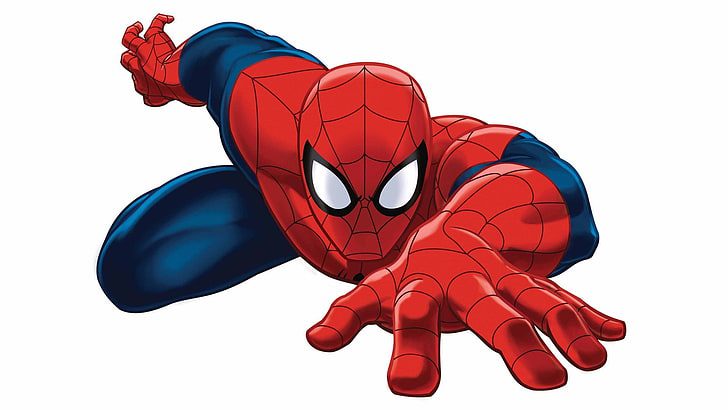 Spiderman is a Marvel Comics creation. It was created by writer Stan Lee and cartoonist Steve Ditko and had its first appearance in August 1962 in the comic book Amazing Fantasy. This character is the saviour of the world and has superhuman powers by which he can climb various surfaces, throw out a spider's web with the help of devices called "network burners" that are located on his wrists.
10. GODZILLA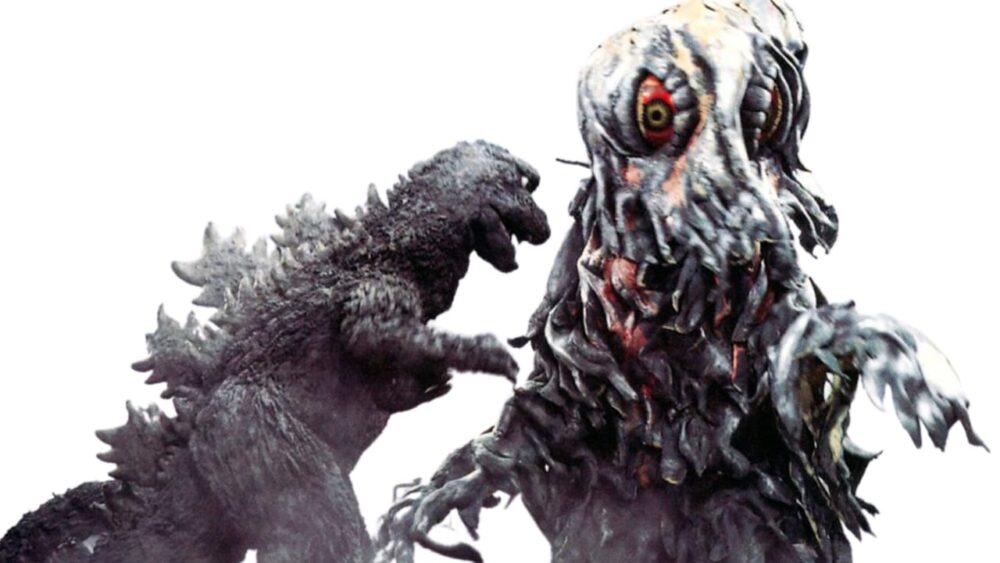 The king of monsters, Godzilla is a fictional monster that first appeared in the 1954 film Godzilla and became a worldwide pop culture icon, appearing in various media. Godzilla (kaiju)is an enormous, destructive, prehistoric sea monster awakened and empowered by nuclear radiation. The character originated from a series of Japanese films.
11. FRANKENSTEIN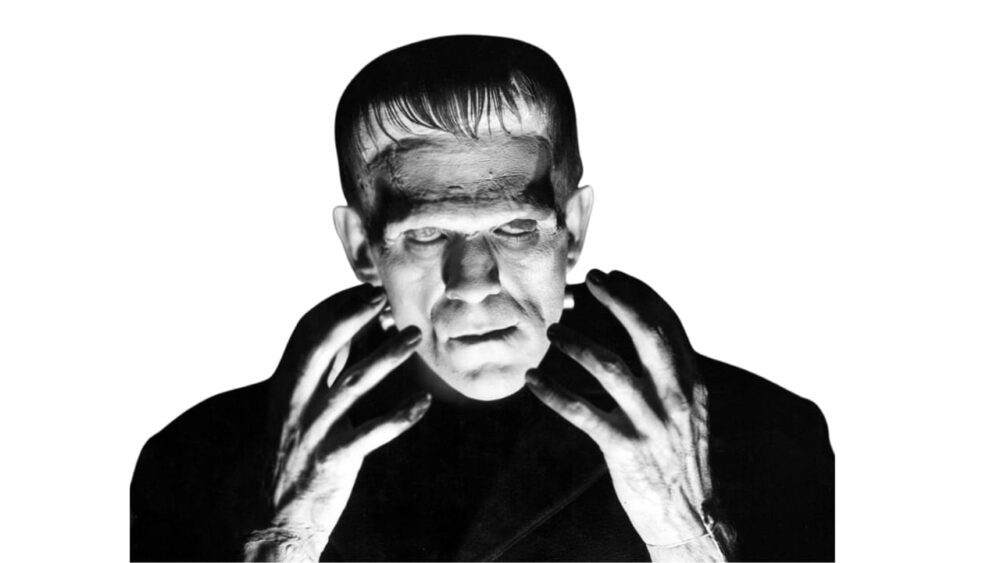 Victor Frankenstein is a rebel who first appeared in the 1818 in the novel Frankenstein by Mary Shelley . It tells the story of Frankenstein, a young scientist who creates a sapient creature in an unorthodox scientific experiment. He believes in his own creative potential and has the courage to overcome human limitations.
12. HANNIBAL LECTER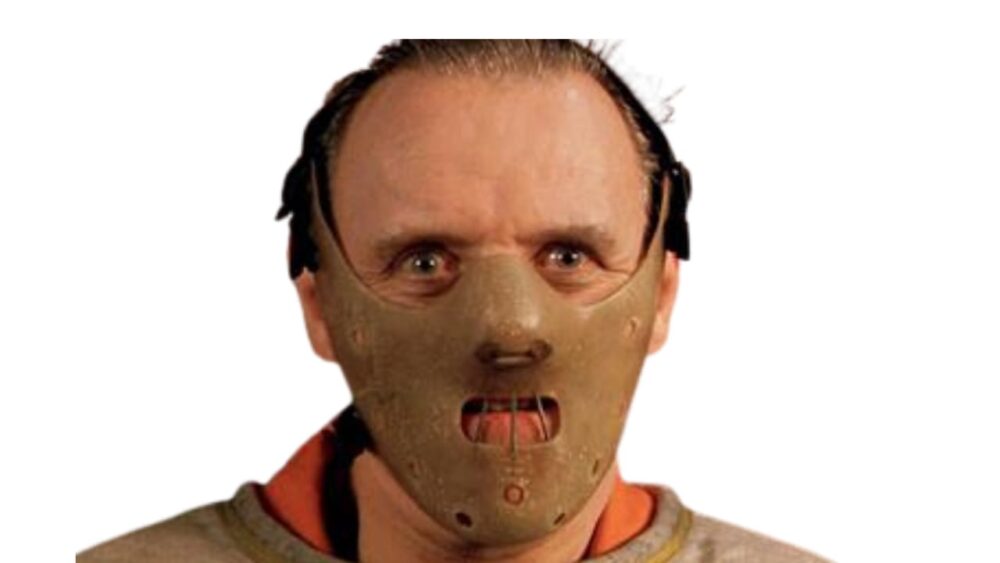 Dr. Hannibal Lecter is a literary-film character inspired by a character from the novel by Thomas Harris. Lecter first appeared in the novel The Red Dragon as a child who tortured and killed animals, which is an early and common sign by which a sociopath is recognized. Lecter has an interest in many things, and some of them are psychiatry, medicine, psychology, cooking, art, music therefore is a man who has tastes in all aspects of life. Hannibal Lecter is a character in several films including The Silence of the Lambs, Red Dragon, and others. In most films, this character was played by Anthony Hopkins.
13. TERMINATOR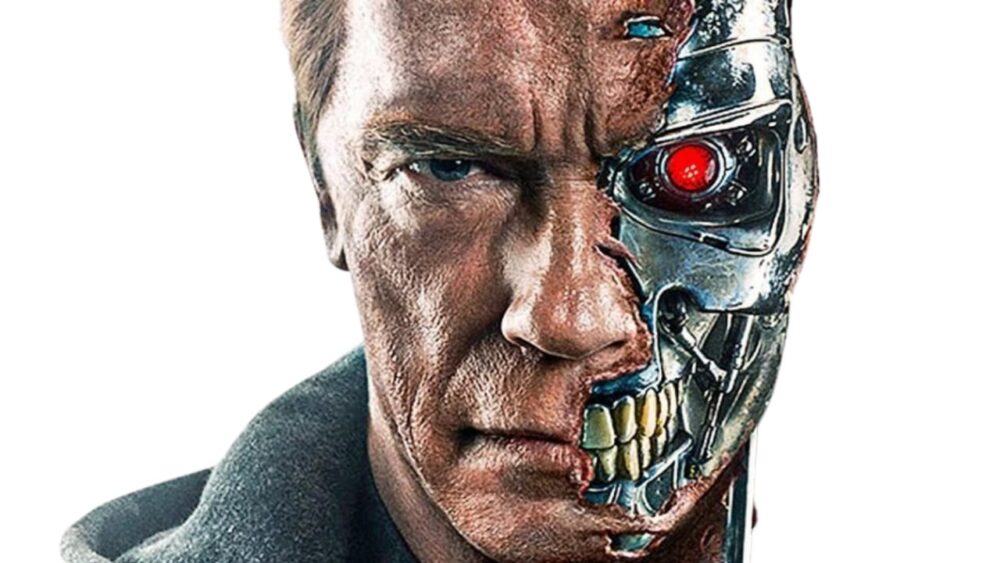 Terminator is a man-robot who goes into the past to find a young woman in Los Angeles, Sarah Connor, the mother of a rebel leader who will become the enemy of sophisticated machines in the future. The first appearance of the Terminator was as the eponymous antagonist in The Terminator, a 1984 film directed and co-written by James Cameron.
14. JON SNOW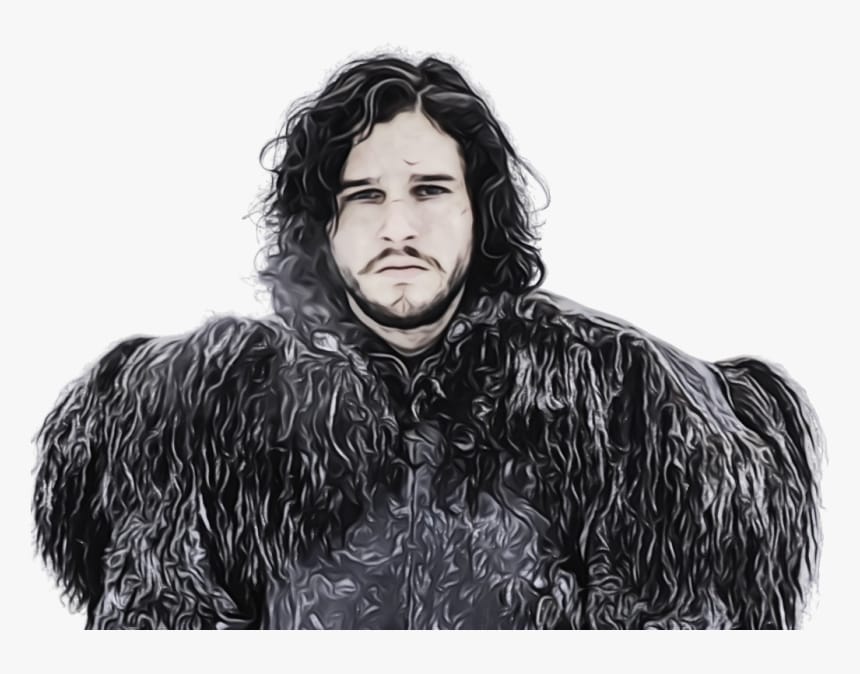 The character appeared in the series of fiction novels by George R.R. Martin's A song of ice and fire (Game of Thrones). The illegitimate child of the ruler of Winterfell, Snow grew up with his half siblings before joining the Night's watch. He is a popular character among the lovers of The Game of Thrones.
15. JAY GATSBY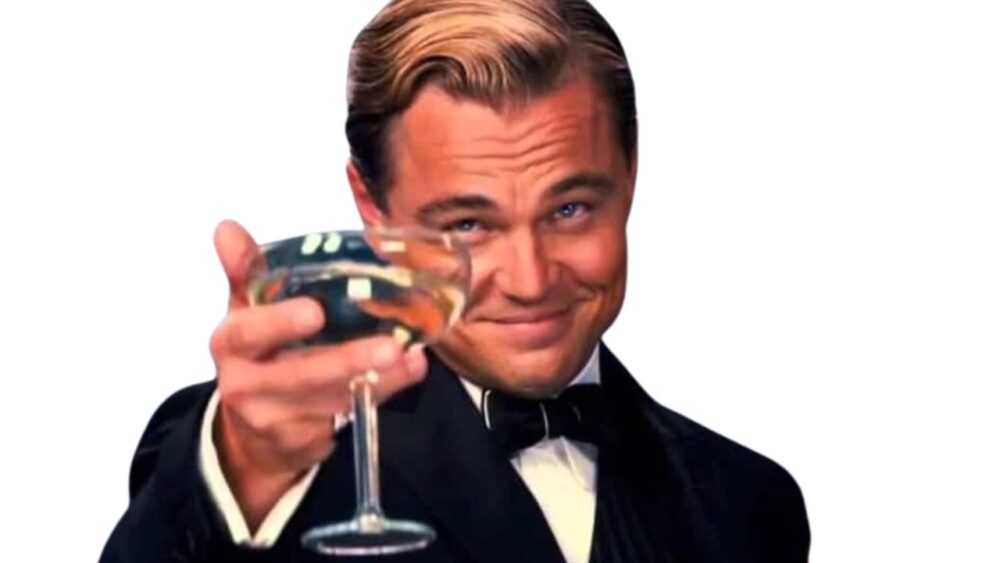 Jay Gatsby is the titular fictional character of F. Scott Fitzgerald's 1925 novel The Great Gatsby. This charming mysterious young man in love is known to host popular parties for high society in hope to see his lover walk in one day. However, he tragically loses his life to love.
16. YODA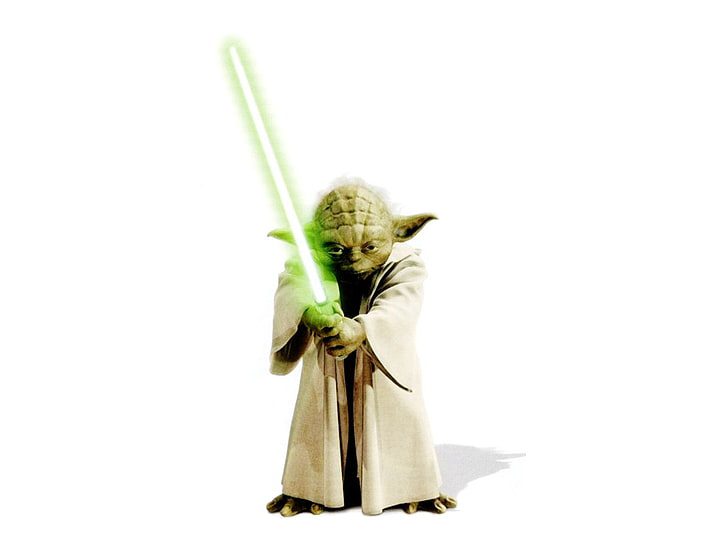 Yoda is a fictional character from the Star Wars series, first appearing in the 1980 film The Empire Strikes Back. Characterized as a small, green humanoid alien, he has appeared in five of the six films from the series. Yoda has trained many Jedi, most notably Obi-Wan Kenobi, Count Dooku, Luke Skywalker. Yoda has been portrayed as an extremely powerful Jedi in all his appearances.
17. MARY POPPINS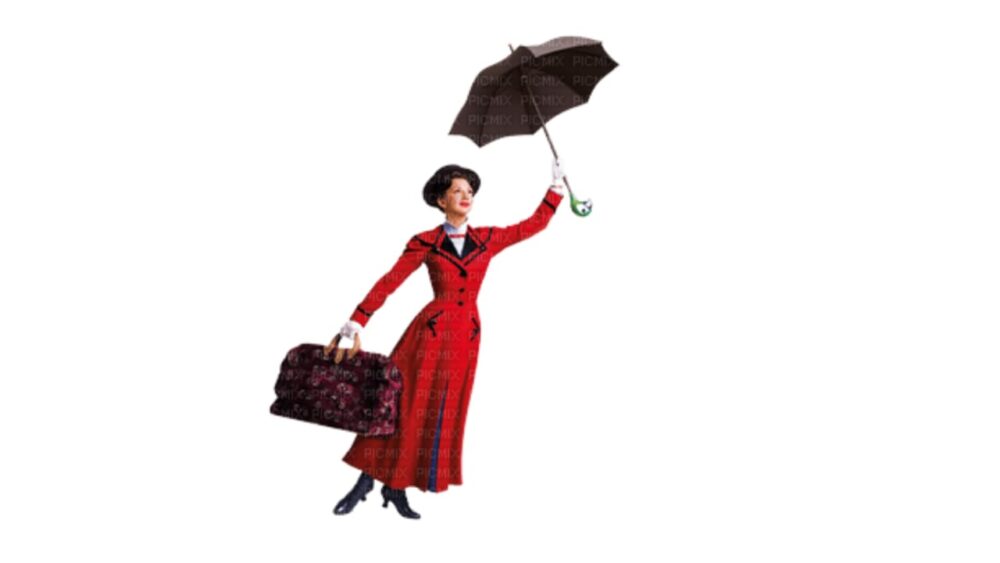 Mary Poppins is the main protagonist of the original 1934–1988 children's fantasy novels that introduced the character. Unlike other nannies, Mary Poppins makes takes children on one magical adventure after another and still tuck them in lightly at the end of the day.
18. HARRY POTTER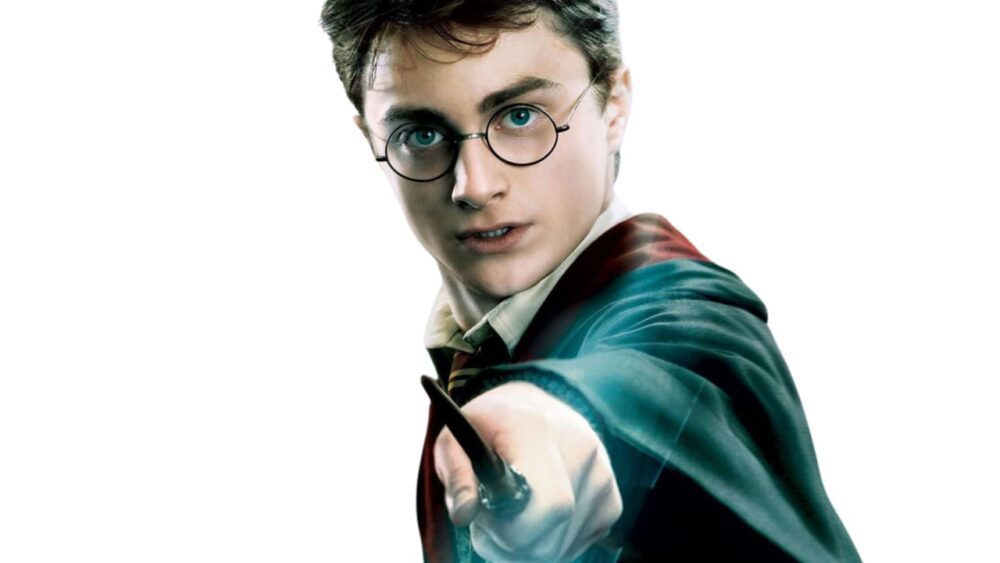 Harry Potter is the protagonist of the novel series written by J.K.Rowling. Harry is keen to avenge the death of his parents and defeat the Dark lord – Voldemort . He along with his friends and teachers from the Hogwarts school of witchcraft and wizardry, come together to defeat the evil energy.
19. GANDALF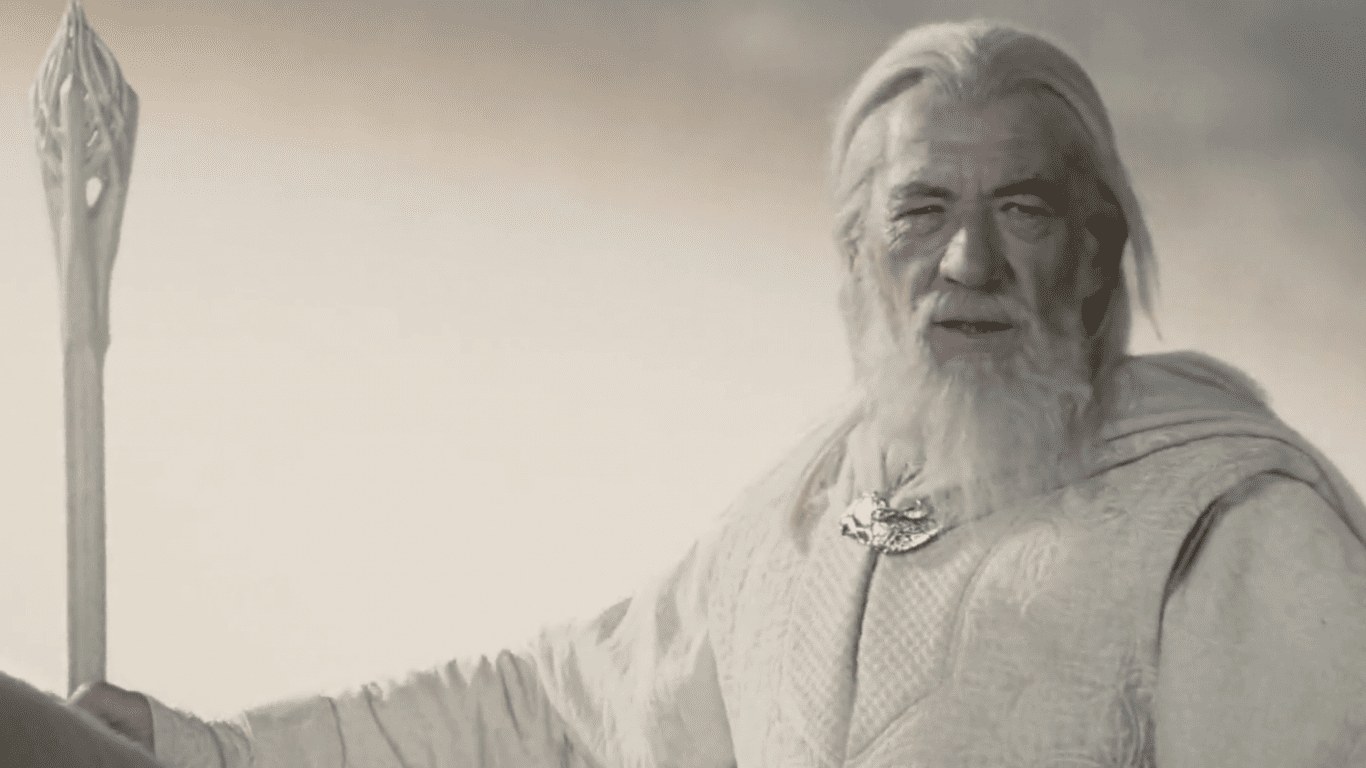 Gandalf is a character from J. R. R. Tolkien's J fantasy novels and their imaginary mythology. He appears in the books The Hobbit, The Lord of the Rings, and The Unfinished Narrative. Gandalf was one of the older wizards who were sent to Middle earth to resist Sauron (the evil). During his time on earth, Gandalf began to understand the way of life of its inhabitants, especially the Hobbits.
20. WILLY WONKA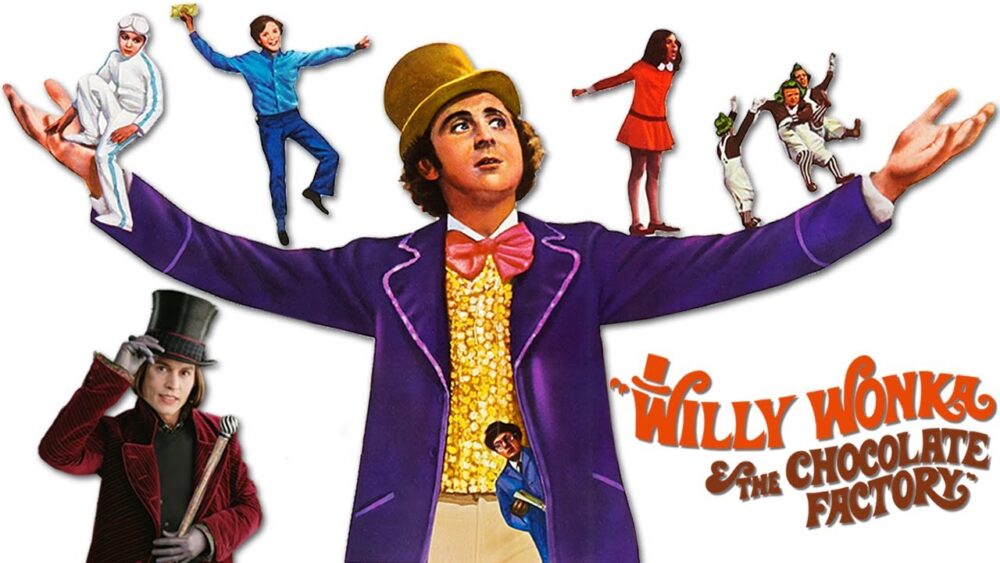 Who doesn't wish for a world full of chocolate? Well, Willy Wonka might just consider your wish. Willy Wonka is an eccentric owner of a popular candy factory who organizes global sweepstakes whose winners will receive lifetime supplies of his chocolate and a visit to the factory.
We hope you enjoyed our collection most iconic fictional character . Stay tuned for more relatable content.

FREQUENTLY ASKED QUESTIONS :
Q1. Are fictional characters an adaption from books or movies?
Ans. Both. Some of the characters like Spiderman originated from comics.
Q2. Are movie adaptations of fictional characters similar to the as mentioned in novels?
Ans. Most probably they are. In some cases there may be a variant.