What are the best Online Shopping Hacks?
Online shopping has given many businesses an opportunity to flourish. This has also helped customers in getting what they want without much hustle. It is very important to get to know money saving online deals. However, there are many shopping tricks that remain unknown to many people. You may end up paying a lot after all your online shopping. We are living in tough times now and all of us are trying are best to scrimp every coin. You can buy all the essentials and other stuff at a cheaper rate by trying out these shopping hacks….
1. Credit Cards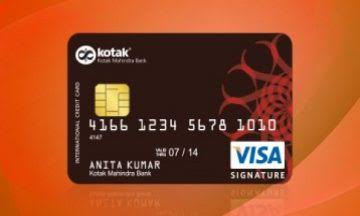 Using credit cards for online shopping is safer and beneficial. You can get the best discounts and offers on websites like Amazon and Flipkart. These e-commerce sites have a collaboration with many banks and in turn, help you avail the benefits of exclusive discounts. If you can pay your monthly credit card bill, go for this option.
Also, you get your refund faster when you use a credit card. Just make sure to use a safe website and keep a check on all your credit card expenditures.
2. Compare, compare, compare!
It always better to do your own research before buying a certain product online. Also, do not fall for any sales hype that tricks you into buying their products. Websites like PriceDekho, MySmartPrice, PriceGrabber will help you find the platform that is selling your desired product for the lowest price.
3. Make informed decisions
A product might not be the way it looks like on the website. Make wise decisions by reading customer reviews before adding your anything in the shopping cart. If reviews are not available for the product, Google about it or check YouTube reviews.
4. Let it Lie
You want a product badly, but aren't sure about buying it (due to the price). Don't worry. Leave your product in a shopping cart for a few days. There are times when the potential seller will lower the price for you.
5. Cheat on shipping expenses!
It's annoying to add up shipping fees to your otherwise inexpensive product. You need to have a minimum price range for getting your accessories free of shipping costs. In Amazon, use the filler item finder to search for items that can add up to the amount required for getting free delivery. Use this opportunity to buy some useful items at low prices for yourself.
6. Follow Bands
You can reap the benefits of some secret discounts buy following your favorite brands on social media. This will help you get an idea about all the latest updates about the products.
7. Use "Honey plugin"
It is an app that helps you find the best discount coupons for your shopping cart. Using it will help you maintain a fat wallet.
8. Ask for discounts
Use the virtual chat option available on shopping websites for discounts. You can also try to call or email the customer service. You can also tweet brands that are active on social media.
9. Use Aggregate Shopping Sites
Polyvore and Shop Style are your keys for helping you choose the product of the right choice after viewing its colour, size, etc. Then go to Amazon and check for the similar items.
10. Browser Extensions
Using extensions like Honey, ShopSmart, Buyhatke can help you scroll through coupons and discounts. This does save a lot of time and effort.
11. Cashback Websites
Take full advantage of Paytm, MobiKwik and other websites to get back a little cash and be Richie Rich for s little longer time.
12. Choose the Day
Wednesdays, Thursdays and Fridays are days when many companies offer attractive discounts on their commodities.