Online dating, once a fringe and stigma is now a billion dollar industry. It has become a convenient approach for people to come out of their comfort zones and explore vast aspects of personality scattered around them. Recent studies have put forward that a majority of Britishers now prefer online dating as a good way to meet new people. Senior online dating has jumped among adults under age 25 as well as those in their late 40s, 50s, and 60s. 11% of British adults have used an online dating app or mobile dating app. 5% of Britishers who are committed or married say they met their partner online. The benefits of online dating are that one can build a foundation and a relationship while being in the comfort of their own home.
The increasing age limit of dating site/app users, it's evident that there is no age limit for love and it's never too late to find a partner or even a friend over 50s dating sites like Older dating specifically targets seniors in their late 50s. It helps people creating a profile and connects with the most compatible matches. The safety and smoothness of this site prevent any awkwardness and make the process exciting and enjoyable, knowing that you are not alone there are several people who are on the same page and just a click away.
Older dating will make you experience the fun side of meeting new people and make you wish you'd joined sooner. All you have to do is select a profile picture, write a short bio about your preferences, and fill the required fields such as hobbies, interests etc which would help you connect immediately with likeminded people rather than scrolling through unlikely singles. Once all the requirements are mentioned just sit back and explore through the plethora of singles the site provides for you.
Many people who are still hesitant about dating at this age must know that your happiness and satisfaction matters the most so keep side the thoughts of social stigma and shame. It's no bad searching for a mate no matter what your age is because every individual deserves his/her part of happiness and content in life. Loneliness can lead to depression and other grave results.
I have been a witness to a beautiful relationship which began through online dating. One of my family member who lost her husband at a very young age suffered from loneliness for a long time. After much persuasion, she tried online dating and was very hesitant. Being in her late 40s, she was insecure about the kind of people she would come across. Luckily, soon enough, she met someone who shared the same ideologies as hers and now they are happily married.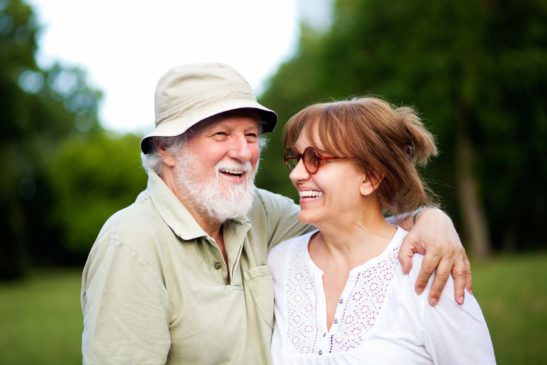 People must realize that it's high time to break out of the cocoon of social and personal stigmas and freely explore the various aspects that can lead to a happier life. Senior dating sites give them a helping hand to take the first step into online dating. They will cater you with a partner but to make the journey further exciting and joyful is in your hands. Explore new and exciting places to take your date, plan surprises, dinner, cook for him/her, go for long drives towards the countryside. These would add the spark to your relationship and move towards better understanding which is a much-needed foundation of a long-lasting relationship.