Top 16 Must Visit Places In Rajasthan!
Rajasthan, the largest state of India in terms of the area situated in the north-western side, has artistic and cultural traditions which reflect the ancient Indian way of life. Here is why you must visit Rajasthan once in your life!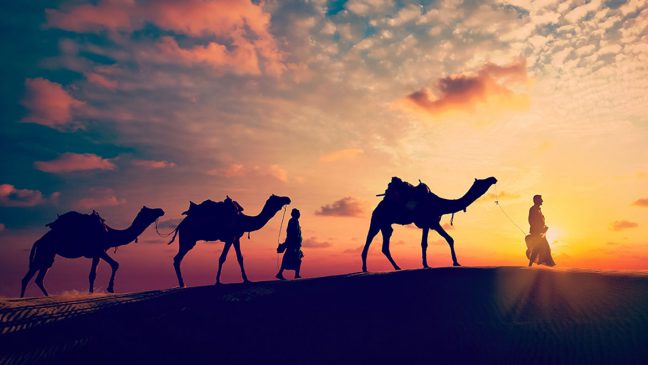 Rajasthan is one of the most popular tourist destinations in India, for both domestic and international tourists. Rajasthan attracts tourists for its historical forts, palaces, art, and culture. So moving on, here we have a list of some beautiful places in Rajasthan (in no particular order) which deserves all our love and are a must visit!
1. Thar Desert- The Great Indian Desert
Majestic, Magnificent Thar!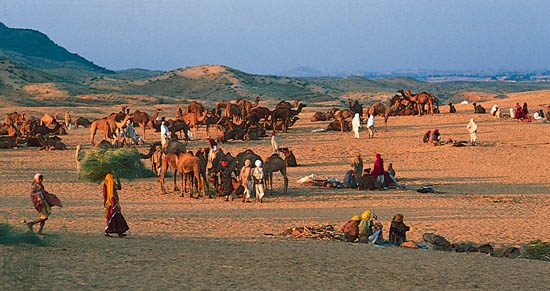 Rajasthan is incomplete without visiting Jaisalmer, It is correct to say it golden city, well connected by major means of transport. One should stay in sand dunes to enjoy Jaisalmer to the fullest, a night in dunes includes folk event and safari to desert.
All type of travel enthusiast must have this place in their wishlist.
Have a visit to Village of Kuldhara on way back to Jaisalmer from Thar, considered as a ghost town, communicate with locals to know about the place, its a worth visit destination and is on way.
2. Mount Abu
The only hill station in the desert state of Rajasthan!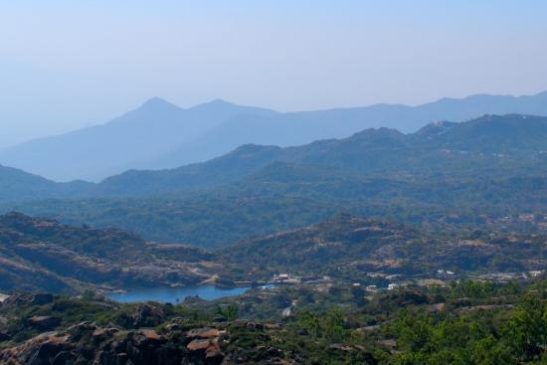 Situated amidst lush green, forested hills on the highest peak in the Aravali range, Mount Abu is the summer capital for the Indian state of Rajasthan. Its cool and soothing climate makes it an ideal retreat.
Explore a number of Jain temples, including the Dilwara Temples, a complex carved of white marble, or visit the nearby Achalgarh fort, which houses many beautiful temples of its own, visits Nakki lake, or Peace Park or Mount Abu sanctuary.
How can someone miss this? No way!
3. Jantar Mantar, Jaipur
World's largest stone sundial and a UNESCO world heritage site!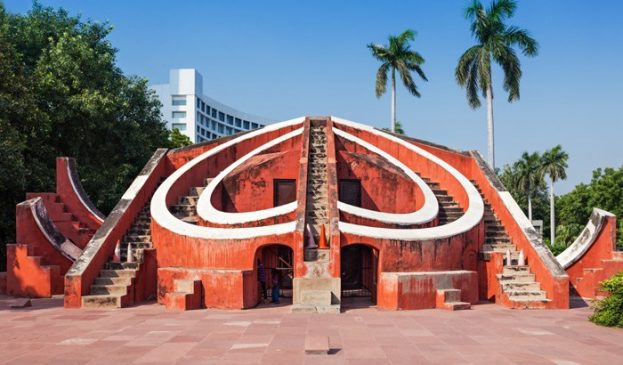 The Jantar Mantar consists of 19 large instruments each serving a very specific purpose. The most significant among these is the Samrat Yantra which is the largest sundial in the country. Jantar Mantar is an astronomical observatory used to measure the distances and positions of celestial objects. India has a total of five such observatories the largest of which is in Jaipur.
4. Mehrangarh Fort, Jodhpur
Explore the deep history and culture of Jodhpur!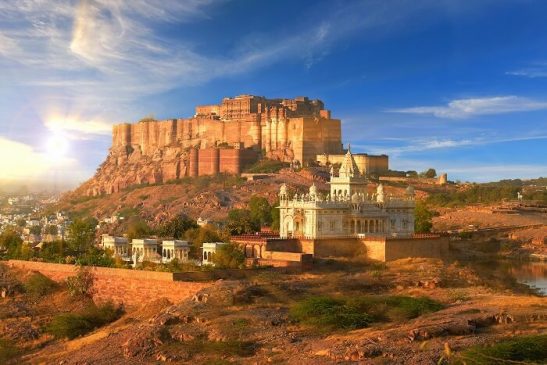 One can see the panoramic view of the Jodhpur city from this fort, which seems like a blue carpet laid at the foot of a hill. Every ruler of Jodhpur has contributed in the making of this fort. Within the fort, one can see the magnificent palaces. The main palaces located in the Mehrangarh Fort are Moti Mahal, Phool Mahal, Sheesh Mahal, Zenana Dude, Takht Vilas, and Jhanki Mahal. There are also two temples located inside the fort – Chamundi Devi Mandir and Nagnechiaji Mandir, dedicated to Goddess Durga and the Kuldevi respectively.
There is also a museum within the Mehrangarh Fort, which exhibits a rich collection of palanquins, musical instruments, royal cradles, costumes, arms, furniture, and paintings.
5. Jaisalmer Fort, Jaisalmer
Sonar Quila! or Sone ka Quila!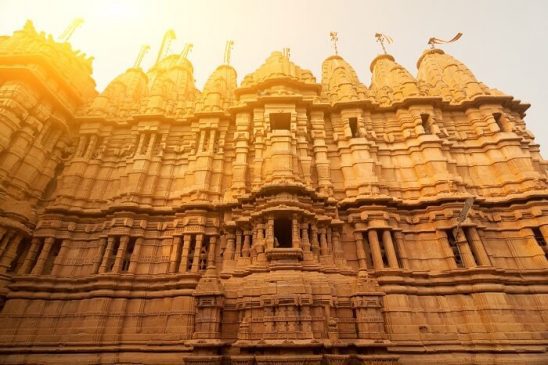 Jaisalmer Fort locally known as Sonar Quila is one of the largest forts in the world located in Jaisalmer city in Rajasthan, India. The fort is standing proudly in the middle of the unending golden sands of Thar Desert, Jaisalmer fort is one of the most prominent tourist attraction of Jaisalmer.  This fort is popularly known as the 'Sone Ka Quila (Golden Fort)' by the local people and is one of the most magnificent monuments in the city of Jaisalmer.
Jaisalmer Fort is a World Heritage Site declared UNESCO under the group Hill Forts of Rajasthan situated in the city of Jaisalmer in Rajasthan, India. Fort was built by the Rajput ruler Rawal Jaisal in 1156 AD, from whom it derives its name. (Rawal Jaisal's son was Shalivahan II; Manj and Bhati Rajputs are descended from him.) Jaisalmer fort stands amidst the sandy expanse of the great Thar desert, on Trikuta Hill, and has been the scene of many battles. Its massive yellow sandstone walls are a tawny lion colour during the day, fading to honey-gold as the sun sets, thereby camouflaging the fort in the yellow desert. For this reason, it is also known as the Sonar Quila or Golden Fort.
6. Hawa Mahal, Jaipur
Palace of Wind!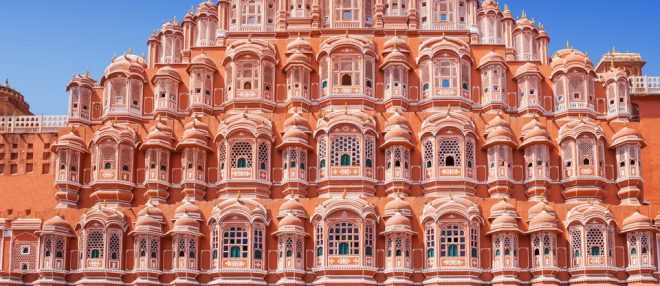 Jaipur's most distinctive landmark, the Hawa Mahal is an extraordinary pink-painted delicately honeycombed hive that rises a dizzying five storeys.
It was constructed in 1799 by Maharaja Sawai Pratap Singh to enable ladies of the royal household to watch the life and processions of the city. The top offers stunning views over Jantar Mantar and the City Palace in one direction and over Sireh Deori Bazaar in the other.
It has 953 windows on the outside walls. The honeycomb-shaped and beautifully carved windows allow the breeze to blow through the palace and makes it a perfect summer palace.
7. Dargah Sharif, Ajmer
The Sufi Shrine!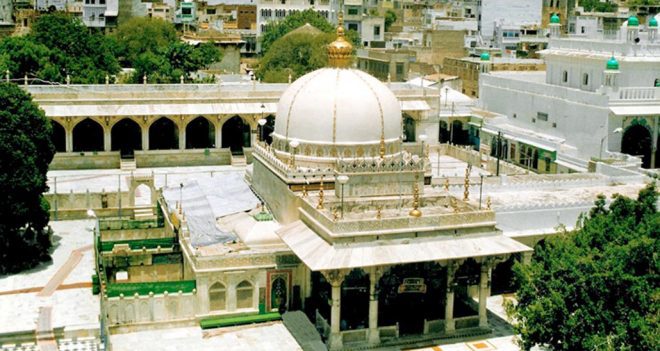 Ajmer Sharif is a Sufi shrine and one of the most visited places in Ajmer. The pious Persian Sufi saint, Khwaja Moinuddin Chishti who is well-known for its secular preaching is enshrined here. Many Muslims believe that Moinuddin Chisti was Muhammad's direct descendant and it was on his request (Muhammad came to his dream) he went to India. He reached Ajmer in 1192 via Lahore and stayed there till his death in 1236 AD. His shrine was built by Mughal Emperor Humayun, and in order to enter the dargah, you need to go through a series of massive doors made from silver with beautiful carvings. As you reach the courtyard, you would come across the tomb of Moinuddin Chishti, carved out of marble. It has gold plating on top and is guarded by a railing made from silver and a marble screen.
It is believed that a person who prays with a pure heart at the Ajmer Sharif Dargah, gets all his or her wishes fulfilled.
8. City Palace of Udaipur, Udaipur
Largest Royal complex in Rajasthan!

Located at the banks of Pichola Lake, Udaipur's city palace is an example of the splendour that the rulers of Mewar enjoyed centuries ago and it appears to be just as majestic.
Maharana Udai Singh built this superb wonder, but the present form of the Palace is the result of subsequent additions by his successors.
City Palace boasts of the wonderful blend of Medieval, European and Chinese Architecture. The Palace has various towers, domes, and arches, which add to the flavour of the world heritage site. Towering on the banks of Pichola Lake, City Palace is truly a feast to the eyes. City Palace is a marvellous assortment of courtyards, pavilions, terraces, corridors, rooms, and hanging gardens. Encircled by fortifications, this imposing Palace is wholly built in granite and marble.