January is the most beautiful time of the year. It marks as the first month of the new year and new beginnings. And with this, it counts as the best time to travel, enjoy and spend with friends and family. With the new year resolutions planning, every one of us has a wishlist to travel. To get you all started on a fresh and sound note for 2023, we have brought to you this list of best places to visit in January in India to feel and experience, be it chilly winters of the north or the snowfalls.
Best places to visit in January in India –
This list of best places to visit in January in India is our one list to plan your travel and for all sort of travellers, be it solo trippers or the ones who are planning it with their friends. We have covered all the nearby places, the best things to do & everything you need to plan your trip in January. What are you waiting for? Check this out!
Jaisalmer
State: Rajasthan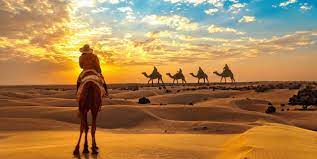 Why Visit:
Jaisalmer holds a major place in the tourism landscape of Rajasthan. Located in the northwestern part of the Indian State, it is popularly called as the golden city because of its bounteous golden sand dunes and castles built with golden honey sandstones. It is one of the best place to visit in Rajasthan.
What all to do & Places to Visit :
Desert Safari, Jaisalmer Fort, desert national park, ancient Kuldhara Village, beautifully designed Jain temples, surreal Gadisar Lake, rustic Sam Sand Dunes, artistic Tazia Tower and Badal Palace, intricately designed Patwon ki Haveli, glorious bada bagh,
Best Thing to Do:
Staying at camp sights
Rishikesh
State: Uttrakihand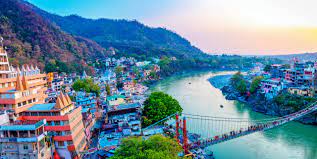 Why Visit:
Rishikesh is a tehsil located in Uttarakhand's Tehri Garhwal region right on the banks of the holiest of Indian rivers, the Ganges. This ancient city has several mythological and religious legends associated with Lord Vishnu, Lord Bharat, and various prominent sages and is said to have been established in the 9th-century AD by Adi Shankaracharya. It is one of the best place to visit for spiritual trip in India.
What all to do & Places to Visit :
Rafting, cliff jumping, kayaking, body surfing, Patna fall and Neer Garhi fall, Maha Aarti.
Best Thing to Do:
Neelkanth Mahadev Temple, Raghunath Temple, or the 13-storey Trimbakeshwar Temple
Goa
State: Goa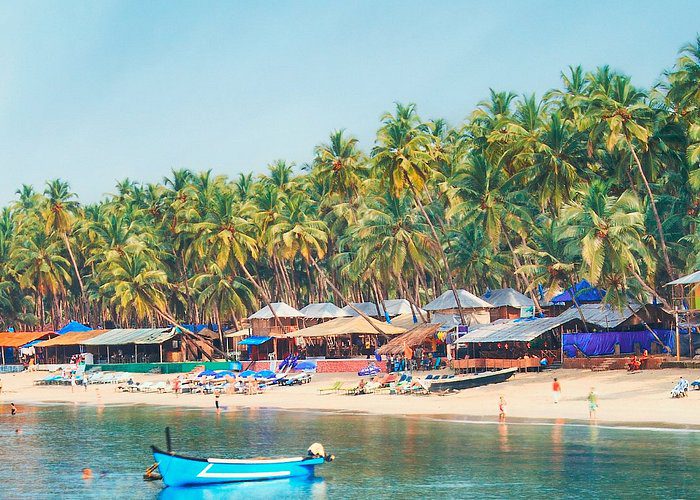 Why Visit:
A pocket-sized paradise located on the west coast of India, Goa is a kaleidoscopic blend of Portuguese-Indian heritage, delicious delicacies, and of course the serene beaches. With its Susegad philosophy of living, this sunshine state has gained a lot of fame all over the world. With such easy -going vibes, this little state makes you carefree and lets you take your time to enjoy the laid-back lifestyle.
What all to do & Places to Visit :
Arambol or the bolder Baga beach, Anjuna beach, church, fort, Yatch Carter, Sailing
Best Thing to Do:
Enjoy the nightlife
Manali
State: Himachal Pradesh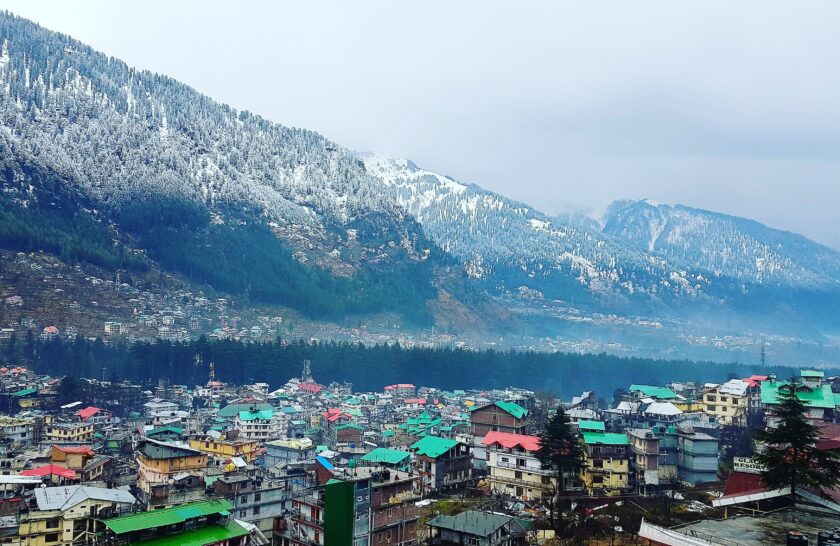 Why Visit:
Nestled in the mighty Himalayas, Manali has an abundance of spectacular valleys filled with forests of oak, fir, deodar and pine. It is a full package of nature, food, adventure sports and ancient heritages. Splashing river Beas flows proudly amidst the valley. A lot of gushing waterfalls like Jogni falls and Rahala fall flush out of haphazardly placed rocks. You can also catch sights of sprawling meadows, terraced farming and fruit orchards. All these sights adds up to making the town look breathtakingly beautiful.
What all to do & Places to Visit :
Paragliding, Riverside camping & Rafting, Hot Air balloon, Local markets and temples for sightseeing, Bike rental rides
Best Thing to Do:
Treking
Ran of Kutch
State: Gujarat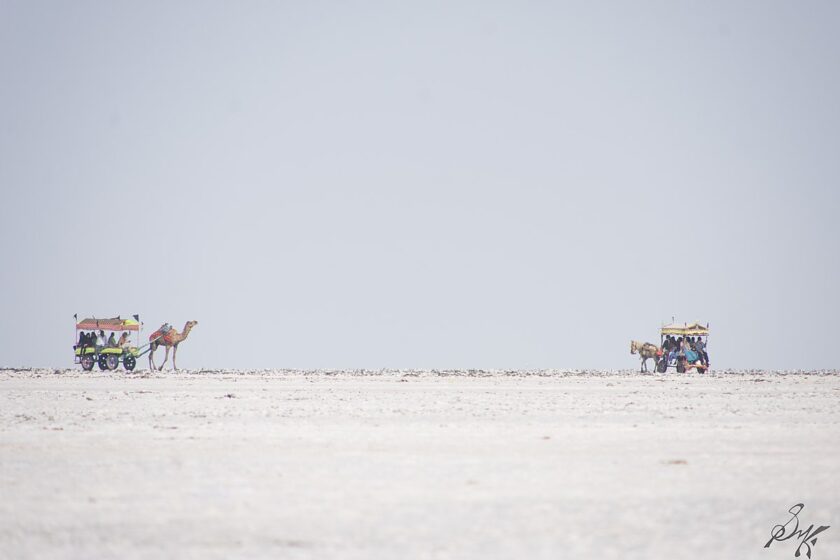 Why Visit:
A salt marsh spread over an area of 7500 sq. km in Gujarat, Rann of Kutch is certainly among the top places to visit in India in January. The experience of staying in a luxury tent and exploring the colorful culture of the region will make for a great vacation plan for you and your family. The white desert looks absolutely stunning at night.
Among the best activities, you can try here are camel safari and photography. Besides, tourist spots like Prag Mahal and Aina Mahal ensure a memorable sightseeing experience as well.
What all to do & Places to Visit :
Camel Ride, Camping, Photography, Sightseeing.
Best Thing to Do:
Camel rides and living in tents
Coorg
State: Karnataka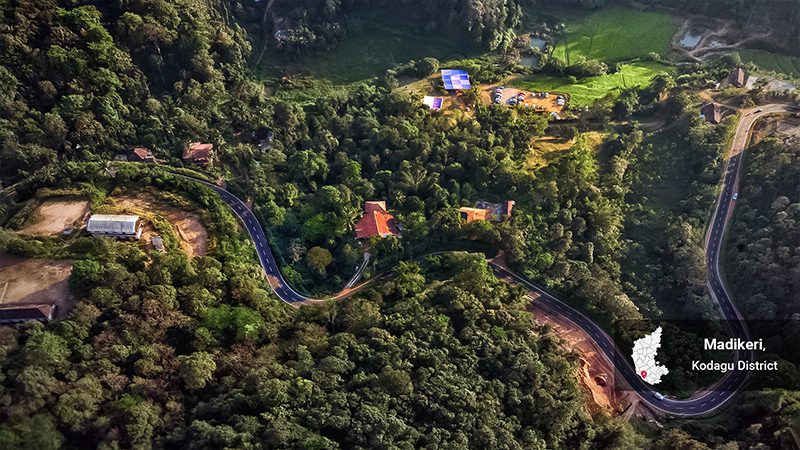 Why Visit:
Wake up to the smell of tranquilizing coffee, and enjoy the scenic beauty of this misty land of hills and streams. Popularly known as the Scotland of India, Coorg lives up to its name with luring amalgamation of history, luxury, adventure, mouth-watering cuisine. Located along the western ghats, this famous coffee-producing hill station is well-known for its jaw-dropping ravishing scenery and opulence.
What all to do & Places to Visit :
Coffee plantation tour, Dubare river rafting, high rope adventure activities, Rappelling at Madikeri, Biking, Rock climbing, Mandalpatti jeep safari, Nagarhole safari
Best Thing to Do:
Pushpagiri Trek
Jim Corbett
State: Uttrakhand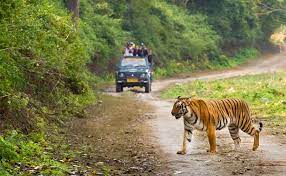 Why Visit:
Located in the district of Nainital, Corbett National Park is a perfect place for nature enthusiasts and wildlife lovers- it has best Wildlife safari parks in India. Named after the renowned British-Indian hunter and tracker-turned-conservationist, the tourist places in Corbett National Park have a mystical status when it comes to wildlife holidays in India. This oldest national park in India is home to abundant flora and fauna and promises to offer quintessential experiences through its safari. The popularity of Corbett national Park is due to the presence of Royal Bengal Tiger in abundance and the captivating landscape for the delight of nature lovers.
What all to do & Places to Visit :
Corbett National Park, Wildlife resorts
Best Thing to Do:
Corbett National Park
Alleppey
State: Kerala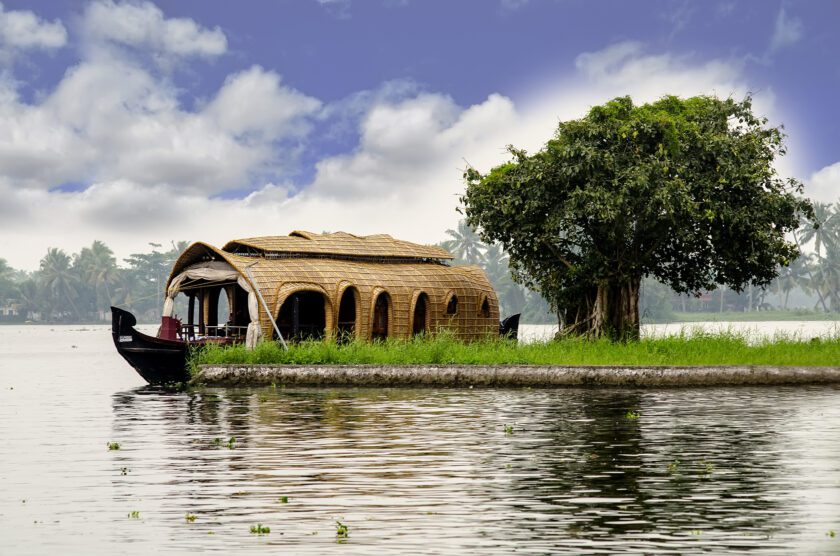 Why Visit:
Alappuzha (Alleppey) is known as 'the Venice of the East'. Offering the best tourist places in Alleppey, this charming place is the hub of Kerala's backwaters and is home to a huge network of backwaters and more than thousand houseboats. The houseboats you find in the backwaters of Alappuzha are in fact a reworked version of the Kettuvallams of olden times. Kettuvallam is a Malayalam word, 'Kettu', means living structures and 'Vallom' means boat. In the olden days, kettuvallam or boat with a thatched roof that covers over wooden hulls was used to carry tons of rice and spices.
What all to do & Places to Visit :
One night/day houseboat tour, hamlets, punted canoes, toddy shops
Best Thing to Do:
Houseboat
Spiti Valley
State: Himachal Pradesh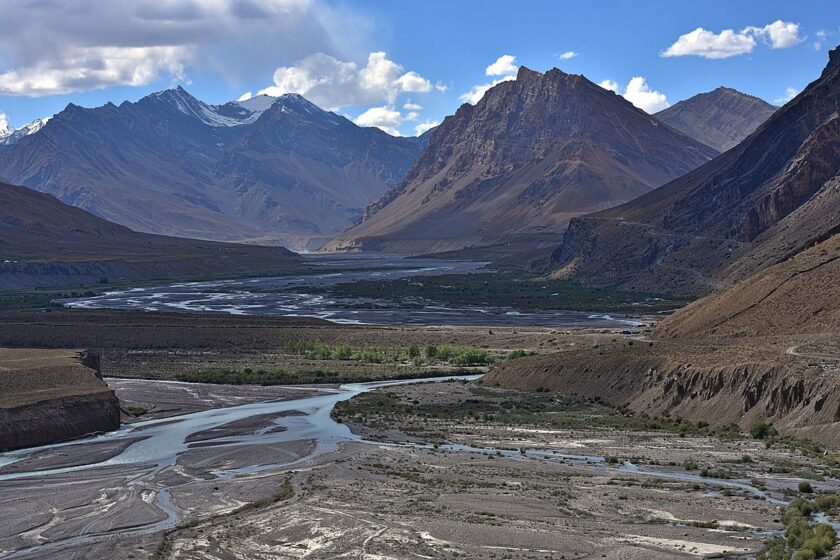 Why Visit:
Tucked away in an inviting blanket of earthly glory, Spiti is a heavenly gateway for those seeking solitude in the bliss of nature. Lahaul Spiti tourism attracts thousands of people every year towards its fascinating beauty and unadulterated environment. Spiti is bordered in the northern side by Ladakh, Tibet in the East, Kinnaur in the South-East and Kullu valley in the North.
What all to do & Places to Visit :
cold desert valley with pine forests, green meadows, beautiful monasteries and inhabited villages, Buddhist monasteries, Dhadkan and Chandratal lake , Kunzum and Barchala Pass, adventurous activities like hiking, rappelling and camping,
Best Thing to Do:
Bike ride in the valley
Pondicherry
State: Tamil Nadu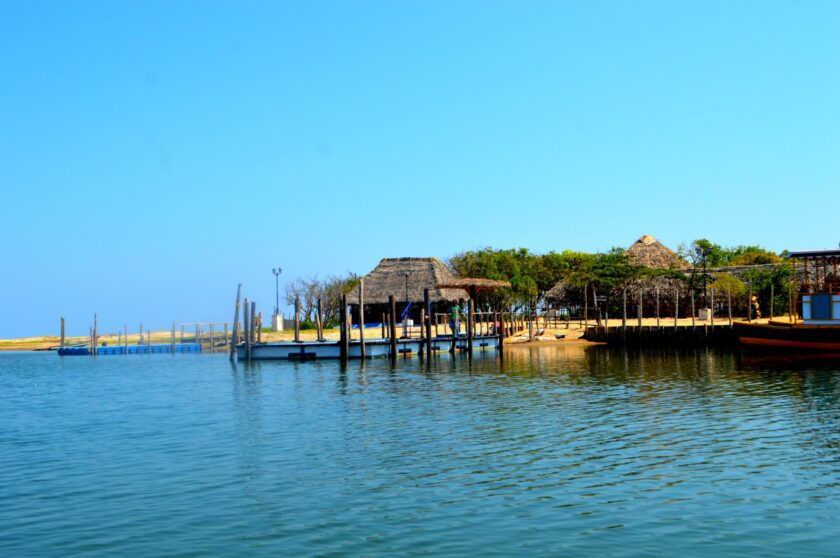 Why Visit:
A love child of the French and Indian cultures, Pondicherry (Pudducherry) is a beach-side union territory located in Tamil Nadu. Previously until 1954, Pondicherry was French settlement. Now the old Bouganvellia-draped French-style houses, churches and even the newly built French-style shops, bright coloured cafes and restaurants give Pondicherry an exotic character to it.
What all to do & Places to Visit :
Scuba Diving, Monumental Walk, Shopping in street market, Botanical Gardens, Auroville and Sri Aurobindo Ashram, Pondicherry Beach, Serenity Beach
Best Thing to Do:
Beaches