Technology has advanced significantly over the years and movie theatres are now just a click away. You may now watch any TV or movie you want, anytime and anywhere you want. When it comes to shows streamed in the year, 2021 has been a standout. Different roles and critics were performed by your favourite artists. When a friend recommends a show, don't be surprised if you hear the name of it. Wear your pyjamas and popcorn kernels and be a movie geek. Prepare to binge-watch the 15 best Hindi web series of 2021.
List of Best Hindi Web Series of 2021 –
1) Aspirants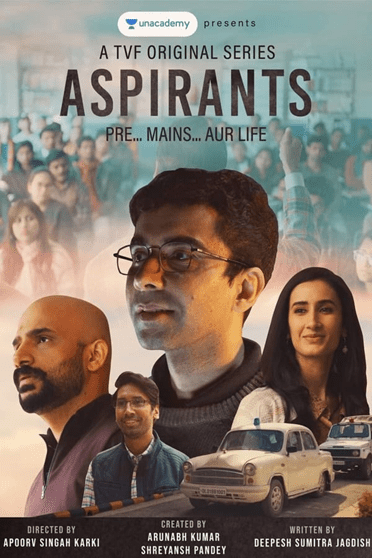 IMDB Rating: 9.7/10
Creators: Arunabh Kumar, Shreyansh Pandey
Cast: Naveen Kasturia, Shivankit Singh Parihar, Abhilash Thapliyal
For those studying for the UPSC, aspirants are the best show to binge-watch. Abhilash, Guri, and SK (Shwet Ketu Jha) are three buddies who are studying for the UPSC test in Rajinder Nagar, Delhi. It emphasizes the ups and downs that applicants experience while studying for the exam. The show takes you on a roller coaster ride of reality, mental, and emotional obstacles. It's a must-see for anyone on the verge of making a major life decision.
2) The family man s2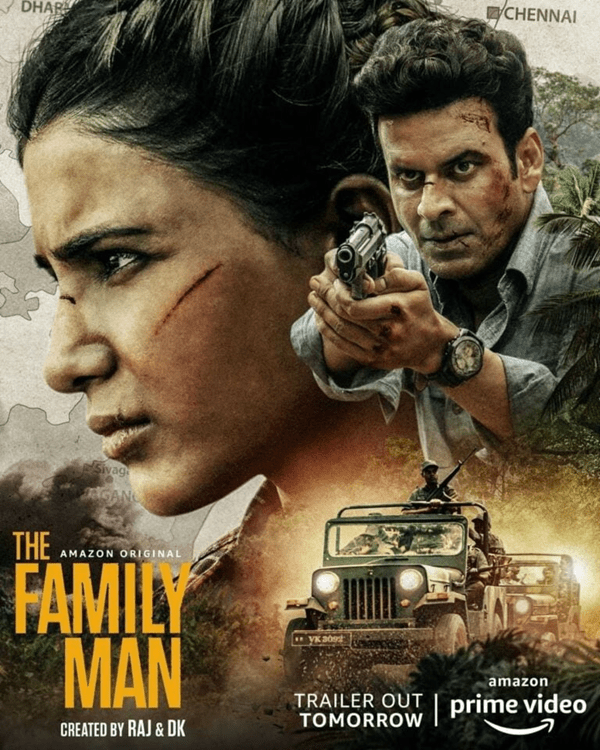 IMDB Rating: 8.8/10
Creators: Raj Nidhimoru and Krishna D.K.
Cast: Manoj Bajpayee, Priyamani, Sharib Hashmi
In season two, creators Raj Nidimoru and Krishna DK continue their commendable crusade of viewing conflicts both global and domestic through a humanist lens. At the centre of this experiment is Raji — an indoctrinated rebel soldier tasked with carrying out the assassination. Who knew that it would take a shot of Samantha Akkineni to reinvigorate interest. It's breezily paced, impeccably acted, and charmingly unrefined. Perhaps this time they should keep fans satiated with a JK spinoff while we wait for season three.
3) Aarya s2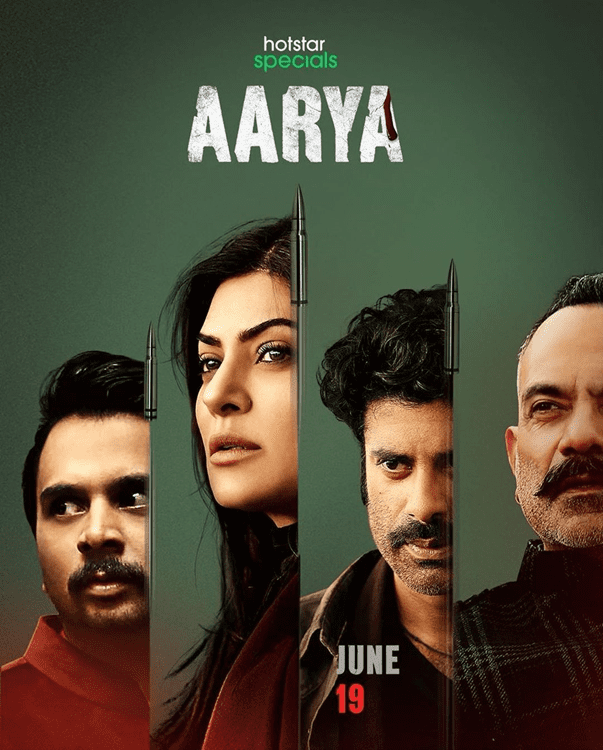 IMDB rating:7.9/10
Creator: Sukumar
Star Cast: Sushmita Sen, Vikas Kumar, Sikandar Kher, Ankur Bhatia, Akash Khurana, Jayant Kripalani.
Because she has the bravery to fight everybody for her children, a mother is regarded to be one of the most powerful persons on the planet. While we've seen countless examples of a mother's unconditional love and devotion on the big screen, Sushmita Sen added a fascinating twist to this lovely and altruistic sentiment. Will Aarya be able to save her kids? Will she be able to flee Shekhawat and the Russians? These questions will be in your thoughts the entire time. So, buckle your seatbelts and prepare to be enthralled as you learn your answers.
4) Gullak s2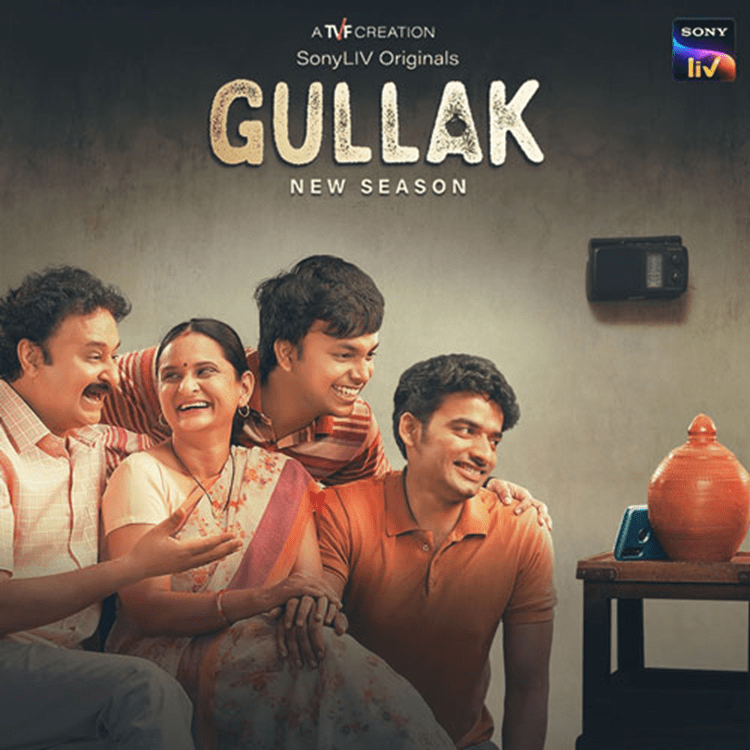 IMDB rating: 9.1/10
Creator: Palash Vaswani
Cast: Geetanjali Kulkarni and Jameel Khan
Dhania-chutney is all you need to fall in love with The Mishras. Their lives are continually grinding on a stone, but the scent of coriander clings to them –the zesty seriocomic online series that chronicles their psychological transgressions and family squabbles. The small village in which the show takes place isn't named for no reason. The Mishras are like any other average family dealing with ordinary challenges in a cloak of secrecy. Gullak 2 is a film about life that is based on familiarity, vibrant writing, and excellent performance.
5) Mumbai diaries 26/11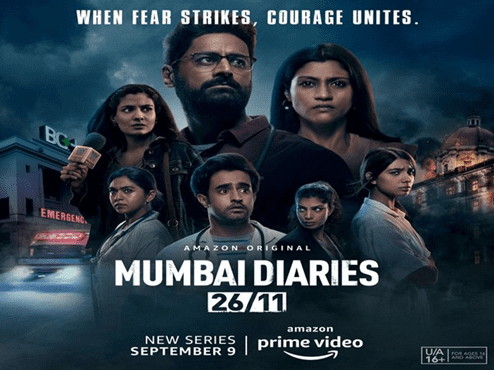 IMDB Rating: 8.9/10
Creator: Nikhil Advani
Cast: Mohit Raina, Konkona Sen-Sharma, Tina Desai, Shreya Dhanwantari, Natasha Bharadwaj, Satyajeet Dubey, Mrunmayee Deshpande, Prakash Bela wadi
It's a pretty enjoyable show to watch. It is so enamoured with the concept of morality that it is willing to give up all and embrace even the Ajmal Kasab stand-in for a little period. And that's what Mumbai Diaries is all about, and while it'll never be as keen as a surgeon's scalpel, it'll always have the same tenacious passion as the city it adores.
6) Kota factory s2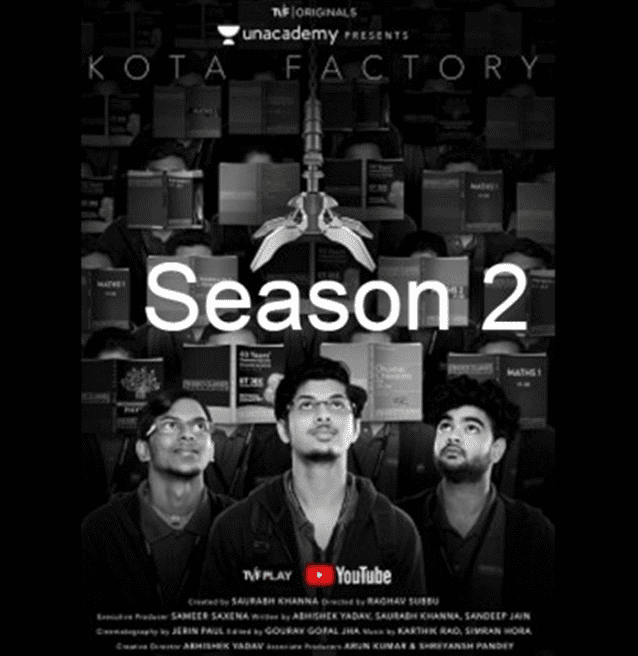 IMDB Rating: 9.2/10
Creator: Raghav Subbu
Cast: Mayur More, Jitendra Kumar, Allam Khan, Ranjan Raj, Ahsas Channa, Sameer Saxena, Vaibhav Thakkar
This one is a must-see for anyone who enjoyed the first season. And if you haven't seen the show yet, we encourage that you do so when you have some free time to reflect on your life. Kota Factory, a show about thousands of young people working extremely hard for the same IIT ambition, is a show that teaches you to appreciate yourself for who and what you are and who you aren't as no one is cut from the same fabric. Season 2 of Kota Factory is one of the nicest things that has happened to Netflix India in recent years.
7) Tabbar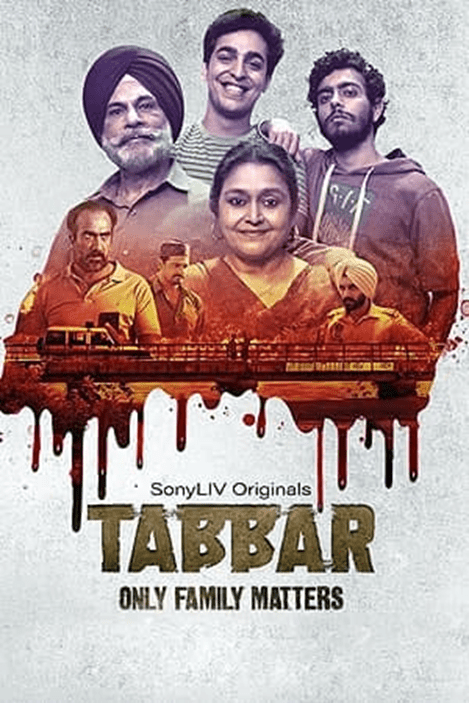 IMDB Rating: 8.5/10
Creator: Ajitpal Singh
Cast: Pavan Malhotra, Supriya Pathak Kapur, Ranvir Shorey
The series' plot centres around Pavan Raj Malhotra's family, who plays Omkar Singh, a former police constable. Every episode of Tabbar commences with a passage from Baba Farid, a Sufi preacher and Saint who was renowned in Punjab during the 12th century. While viewing this fantastic series, you will not be weary in the least. The series captivates your eyes, and as each episode progresses, your interest in the series grows, and you get increasingly curious about what will unfold ahead. Tabbar is a binge-worthy series that does an excellent job of keeping the audience engaged in their seats. So, if you've not seen it yet, please do so immediately and post your views with us.
8) The empire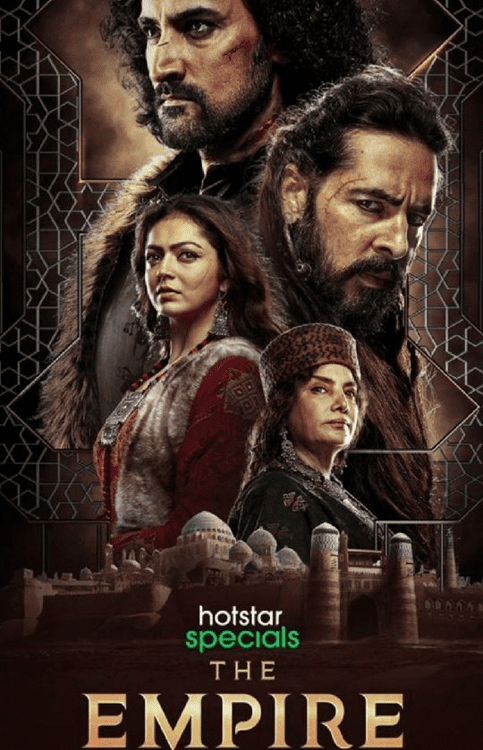 IMDB Rating: 4.1/10
Creator: Nikhil Advani
Cast: Shabana Azmi, Kunal Kapoor, Drashti Dhami, Dino Morea, Aditya Seal, Saher Bamba, etc.
The Empire's eight chapters are a little too long, notably when song-and-dance interrupts the action. If you can get past the first couple of episodes, this show can be a slightly fascinating pick for history buffs. The Empire establishes a respectable framework for a season 2, even if it isn't always fulfilling.
9) Jeet Ki Zid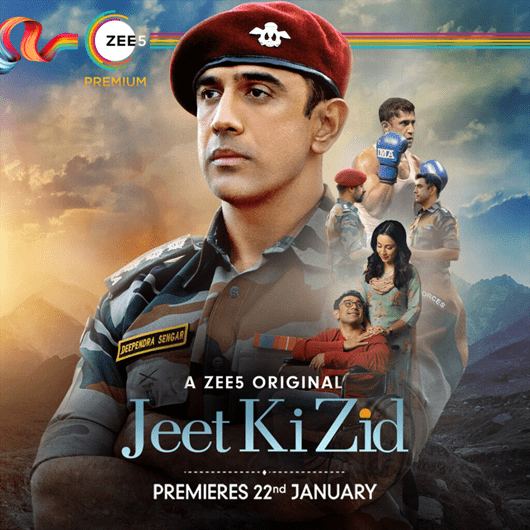 IMDB Rating: 8.4/10
Creator: Vishal Manglorkar
Cast: Amit Sadh, Amrita Puri, Sushant Singh Aly Goni, Gagan Randhawa and Mrinal Kulkarni
It's the incredible story of erstwhile Indian Army Major Deependra Singh Sangar (Amit Sadh), who, with his never-say-die mentality, defies adversity and makes the seemingly impossible achievable. In a word, it's a must-see war movie that honours the military, their bravery, and the families who unwaveringly support them. You may have seen similar shows or films previously, but this is the first of its kind. Jeet Ki Zid is an uplifting and enthusiastic web series with its own set of strengths and shortcomings, which should be commended for Amit Sadh's sincere portrayal.
10) Grahan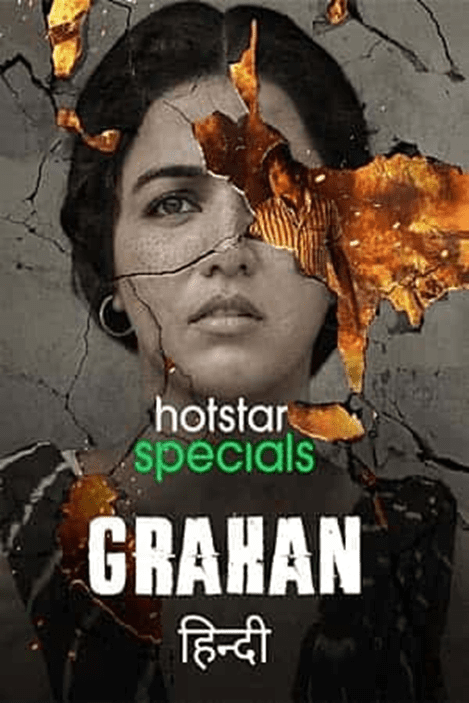 IMDB Rating: 8.5/10
Cast: Pavan Raj Malhotra, Zoya Hussain, Wamiqa Gabbi, Anshuman Pushkar, Sahidur Rahaman
Creator : Ranjan Chandel
Hindi-language online programmes have extensively described serious socio-political issues in a lighthearted manner, causing raw sensibilities in the process. Pavan Raj Malhotra's portrayal is perfectly calibrated. Zoya Hussain portrays a police officer who is all too aware of the danger of telling the truth. Anshuman Pushkar, Wamiqa Gabbi, Teekam Joshi, and Sudhanva Deshpande also make an appearance, ensuring that Grahan, an important warning story, is not overshadowed by its unfailingly earnest tactics. It is commended because of its ethical basis. That's all there is to it.
11) Maharani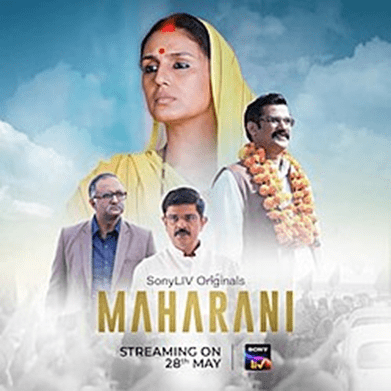 IMDB Rating: 7.5/10
Creator: Subhash Kapoor
Cast: Huma Qureshi, Sohum Shah, Amit Sial, Kani Kurtis, Inaam Ulhaq, Vineet Kumar and ensemble.
Maharani is essentially 60% about the fantastic actors and 40% on the subject that they get to chew on. It's about a lady who enters the male-dominated environment and immediately asks, "Why are there no women in this room?" Huma Qureshi is a queen, and you may be disappointed to learn that the programme failed to measure up to her efforts. You should watch it to see how talented Huma is as an actress and what she is capable of.
12) The married woman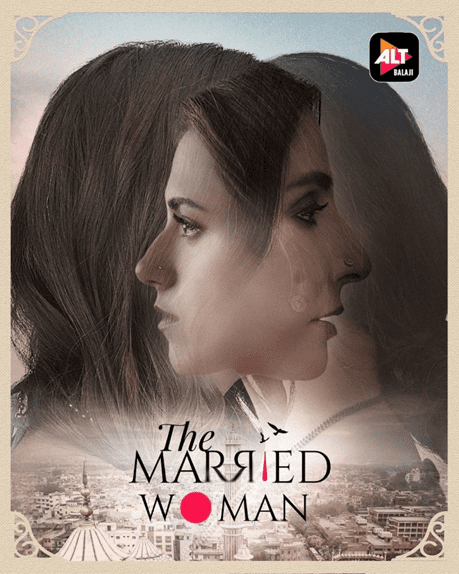 IMDB rating: 5.9/10
Creator: Sahir Raza
Cast: Ridhi Dogra, Monica Dogra, Suhaas Ahuja, Imaad Shah
If you're an Indian, you would have probably been admonished or 'advised' to compromise for the families, to keep your man happy while leaving your aspirations on hold, and, above all, to put your kids first. Author (Ridhi Dogra), the lead of Alt Balaji and ZEE5's new web series The Married Woman, most apparently received equivalent 'Gyaan' as a child and has become a traditional devoted wife, daughter-in-law, and mother at the expense of her pleasure. Ayesha Raza deserves a special note for being a relatable meddling relative who has a problem with just about everything her sister-in-law does.
13) Kathmandu connection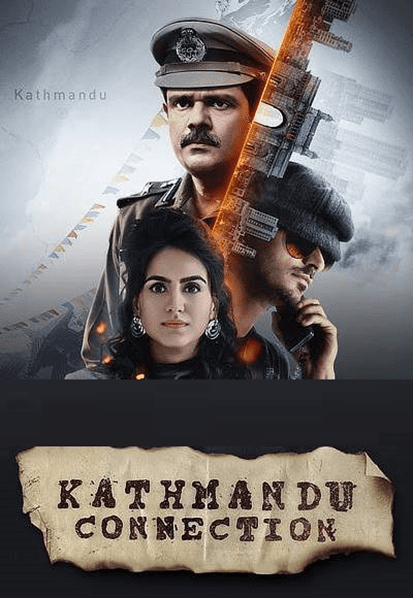 IMDB Rating: 5.8/10
Creator: Sachin Patnaik
Cast: Amit Sial, Anuraag Arora, Gopal Dutt and Aksha Par Dasany
DCP Samarth Kaushik (Amit Sial) travels to Kathmandu to investigate three significant cases: a police officer is assassinated, a hotelier is abducted, and a reporter is pursued. Will he, however, be able to piece together the puzzle and identify the supervillain behind all these atrocities? Shorter episodes and a bit more consideration into how to differentiate this spy-turned-revenge drama from other terrific shows like Special Ops and The Family Man would have made Kathmandu Connection a sure-fire triumph.
14) Aranyak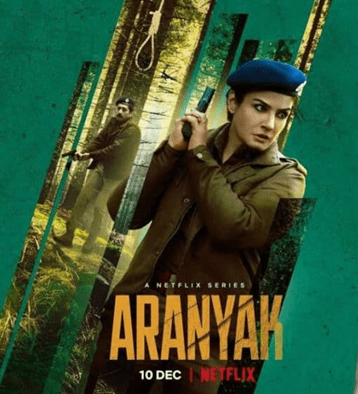 IMDB rating: 8.2/10
Creator: Vinay Waikul
Cast: Raveena Tandon, Ashutosh Rana, Parambir Chatterjee and Zakir Hussain
'Aranyak,' a Netflix drama intrigue, contains all of the conventional characteristics of a drama thriller, but the writers have brilliantly closed the loopholes while leaving a few uncovered, only enough to leave the fans speculating if a season 2 is in the works as well. Based on a fictional village in Himachal Pradesh, the program is a sluggish mystery that slowly draws us into woods where everybody seems to be harboring a secret and avarice and forgiveness are the dominant emotions.
15) Bombay Begums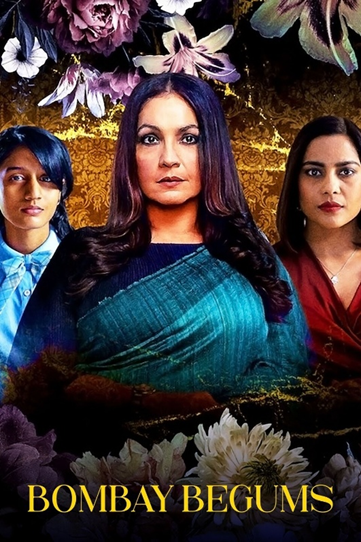 IMDB Rating: 4.9/10
Creator: Alankrita Shrivastava
Cast: Pooja Bhatt, Shahana Goswami, Amruta Subhash, Babita Borthakur
Unusual cinematic effects are produced by a potent mix of unfettered desire and the impulse to do what is right. Bombay Begums has it all: a fantastic idea, a strong concept, an excellent backdrop, a high star factor, and a big budget. It's not a romantic comedy, mind you; it's about four ladies pursuing their individual goals while juggling personal and family obligations. Bombay Begums would have achieved all of its unrealized talents.
We hope that you'll watch the shows on our recommendation