Content consumption has been revolutionized by OTT platforms across the globe due to Covid-19. Waiting in long queues, loud and annoying moviegoers are a thing of the past. Mind exhilarating content at the click of a button is what we desire now. One such OTT platform is Sony LIV, although it is a relatively new one most popularly used for watching live sports tournaments, it does offer a variety of exciting Indian web series on Sony LIV. 
Best Hindi Web Series on SonyLiv
1. Scam 1992 (2020)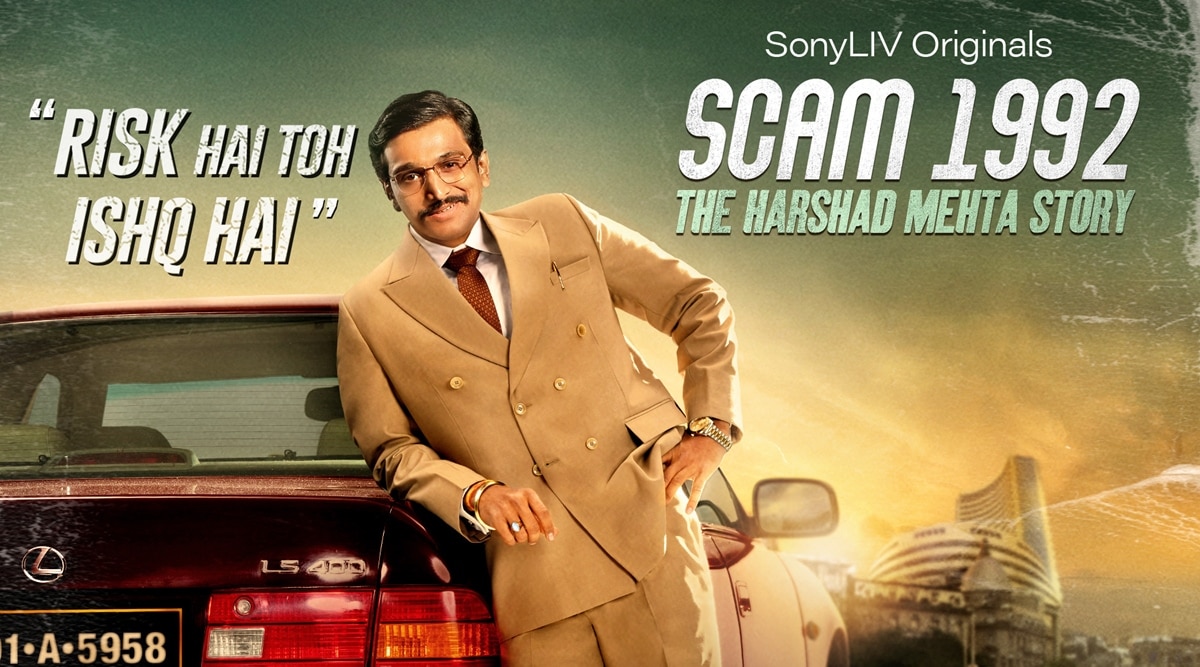 Genre: Drama, Biography, Crime.
Actors: Pratik Gandhi, Shreya Dhanvantrey, Anjali Barot, Hemant Kher, Chirag Vohra
Director: Hansal Mehta
IMDB Rating: 9.5/10
There are few chances that you would not have heard about this ground-breaking show. Scam 1992 is in the top 10 highest-rated shows on IMDB across the globe. The show follows the rise and decline of the infamous Harshad Mehta, dubbed by many as The Big Bull of the Indian stock market. The show consists of 10 episodes, with an average run time of 50 mins each.
2. JL50 (2020)
Genre: Sci-fi, Thriller.
Actors: Abhay Deol, Pankaj Kapoor, Ritika Anand, Piyush Mishra, Rajesh Sharma.
Director: Shailender Vyas
IMDB Rating: 7.5/10
Are you a fan of science fiction? We hardly ever get good content in this space from Hindi cinema. JL50 is one of a kind, it has elements of time travel, thriller, and bits and pieces of drama that will keep you hooked till the very end. It's a mini-series that you can easily binge in one go with a run time of only 138 mins ( a standard Bollywood movie).
3. GULLAK (2019)
Genre: Comedy, Drama, Family.
Actors: Jameel Khan, Geetanjali Kulkarni, Vaibhav Raj Gupta.
Director: Amrit Raj Gupta, Palash Vaswani.
IMDB Rating: 9.1/10
If you are looking for something light-hearted and heart-touching at the same time Gullak is where your search ends. TVF has a way of capturing the heartbeat of the Indian middle class like no one else. This short and simple show of 2 seasons is something you can watch with your entire family and get nostalgic together.
4. A Simple Murder (2020)
Genre: Action, Comedy, Crime
Actors: Mohammed Zeeshan Ayyub, Priya Anand, Amit Sial, Sushant Singh, Vikram Kochhar, Gopal Datt, Vijay Raaz.
Director: Sachin Pathak
IMDB Rating: 6.8/10
With the second season due in November 2021, this is the perfect time to enjoy this web series. In this action-packed comedy of errors, a girl is to be murdered and a cash payment to be won. But without giving away any spoilers it will suffice to say that this show will make you chuckle and ponder at the same time. The show consists of 7 episodes each of 30 to 35 mins.
5. Maharani (2021)
Genre: Political Drama
Actors: Huma Qureshi, Sohum Shah, Tanu Vidhyarthi, Amit Sail.
Director: Karan Sharma
IMDB Rating: 7.5/10
It is a political drama set in the Bihar of the 1990s. Where a simple homemaker has to transition into becoming the Chief Minister of the state. With 10 episodes of 40-50 minutes each, this show is 100% worth your time.
6. AVRODH: THE SIEGE WITHIN (2020)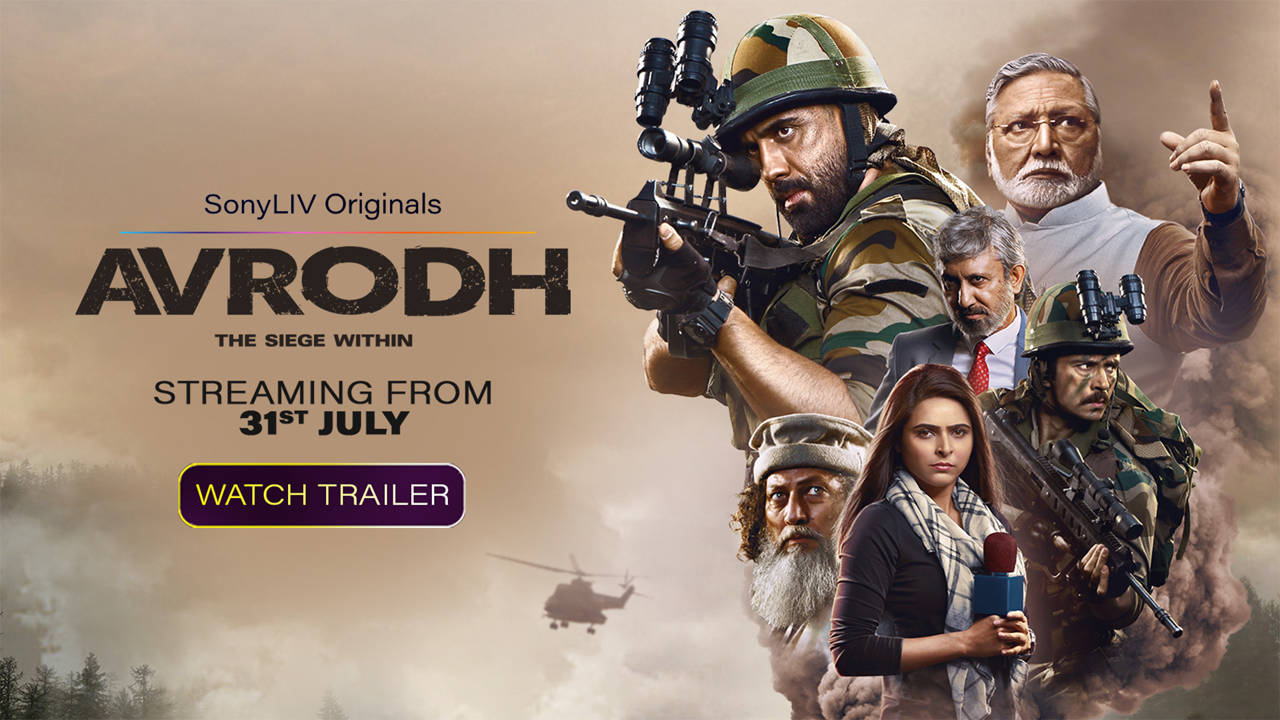 Genre: War Thriller
Actors: Madhurima Tuli, Amit Sadh, Darshan Kumar.
Director: Raj Acharya
IMDB Rating: 7.7/10
This is a pure action-based thriller based on the Uri Surgical strike conducted by the Indian army which will keep you glued to your seat. It has 9 episodes of 40 minutes each.
7. Kathmandu Connection (2021)
Genre: Thriller, Action, Crime
Actors: Aksha Pardansay, Anshuman Pushkar, Amit Sail
Director: Sachin Pathak
IMDB Rating: 5.8/10
The murder of an officer, a hotelier is kidnapped, and a reporter getting stalked all against the backdrop of the 1993 bomb blast, based on real-life events. All these elements make Kathmandu Connection a show you cannot afford to miss. It has 6 episodes of 40 to 45 minutes.
8. Undekhi (2020)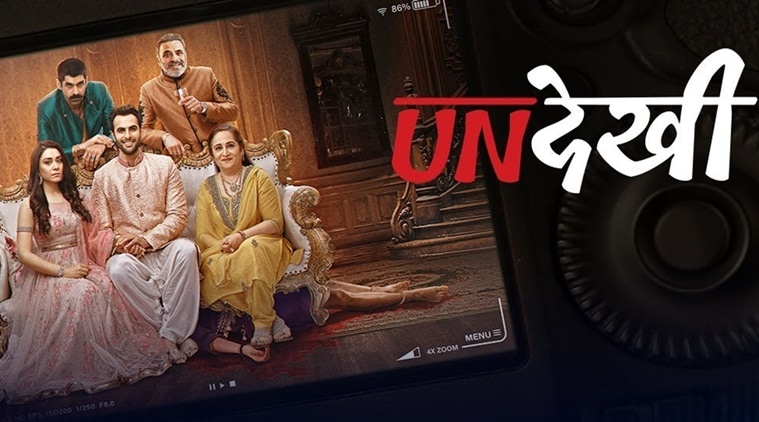 Genre: Crime, Thriller
Actors: Anchal Singh, Harsh Chaya, Dibyendu Bhattacharya
Director: Ashish R. Shukla
IMDB Rating: 8.2/10
Undekhi is a gripping crime thriller that's inspired by real events, which follows the aftermath of a girl's murder at a wedding and the lengths a rich and powerful family goes to cover it. The show has 10 episodes of 30 mins each. It's a masterpiece you cannot afford to miss.
9. Pitchers (2015)
Genre: Comedy, Drama
Actors: Naveen Kasturia, Arunabh Kumar, Jitendra Kumar, Abhay Mahajan
Director: Amit Golani
IMDB Rating: 9.1/ 10
TVF Pitchers is an Oldie but Goodie. This show is a modern Indian classic. A heartfelt story of trials and tribulations of four young entrepreneurs who quit their day jobs to pursue their start-up venture. Exploring Indian start-up culture and business landscape, this is a show that leaves wanting for more.
The show has five episodes, with an average runtime of 40 minutes.
10. Chutzpah (2021)
Genre: Drama
Actors: Varun Sharma, Manjot Singh, Elnaaz Norouzi, Tanya Maniktala
Director: Simarpreet Singh
IMDB Rating: 6.1/10
Without giving away much, this show has a very unique and interesting premise. The show has a special youth appeal. Exploring the various vices of our social media-driven world, the show grapples with a lot of 21st-century problems and issues. It has 7 episodes of 30 to 35 minutes each.
Your Turn!
Which is your favourite Hindi webseries on SonyLIV? Let us know in the comments section!