Are you the one who have installed Sony Liv app but doesn't know where to begin? You have reached at the right place! SonyLiv is India's own OTT planform designed to watch Indian TV Shows, Movies, Indian Web Series & live sports. It has content from all across the globe in multiple language. In this article we have brought to you the best Hindi Web series on SonyLiv 2023.
SonyLiv has very popular content base & beginning of its popularity started from Hindi Web series Scam 1992, which was a huge hit among the audience. However, 2023 have been a very special year, as SonyLiv has got some very amazing Indian web series in 2023. What are you waiting for? If you still have not purchased SonyLiv subscription, it's plans starting at Rs. 599 per year only.
Best SonyLiv 2023 Hindi Web Series List –
1. Charlie Chopra and the Mystery of Solang Valley (2023)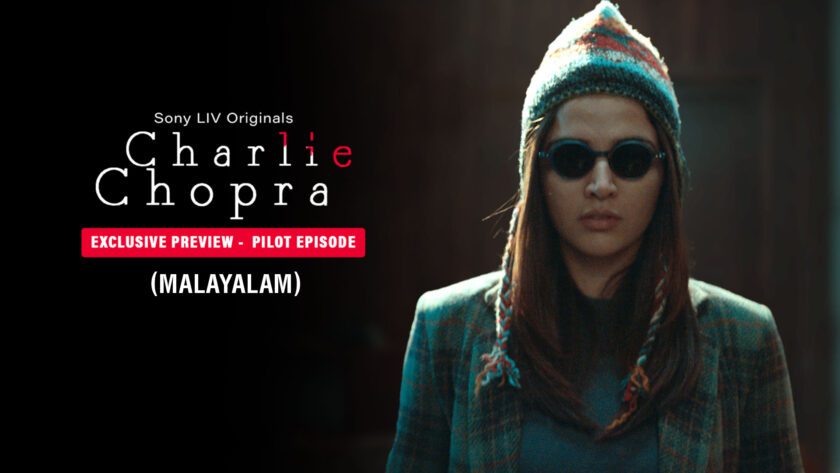 Searching for a mystery web series to bind your weekend away? This top 10 Indian web series on SonyLiv 2023 is the perfect choice for you. The plot revolves around Charlie, who, while searching for the truth behind her financial accusation of murder, meets with some unexpectedly buried truths that should have been buried all along.
Genre: mystery, thriller
Cast: Wamiqa Gabbi, Priyanshu Painyuli, Naseeruddin Shah, Lara Dutta, Neena Gupta, Ratna Pathak Shah, Gulshan Grover, Paoli Dam.
Session: 1
Episodes: 6
IMBd: 6.8
2. The scam of 2003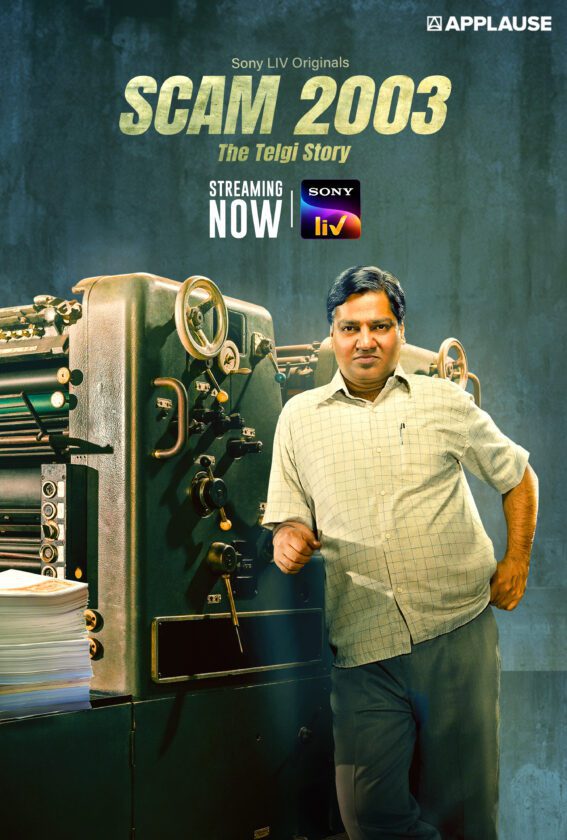 Searching for a biography to bind on? This top 10 Indian web series on SonyLiv 2023 is perfect for your biography series mood for the weekend. This real-life-based story revolves around the life of Abdul Karim Telgi and his biggest scam of the country, which put the entire country in a state of shock.
Genre: biography, drama
Cast: Kirandeep Kaur, Gagan Dev Riar, Mukesh Tiwari, Sana Amin Sheikh, Bharat Jadhav, and Shaad Randhawa
Season: 1
Episodes: 5
IMBd: 8.2/10
3. College romance season 4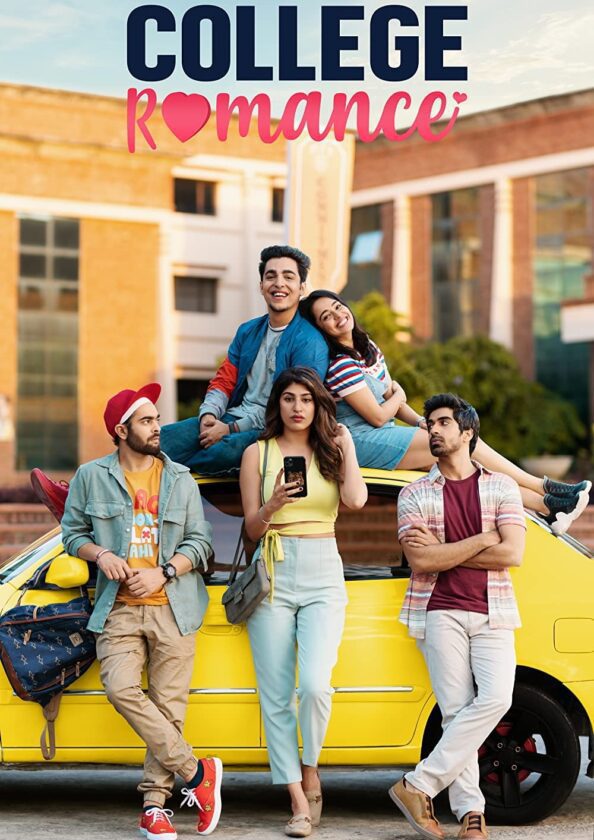 Undoubtedly the most famous and top 10 Indian web series on SonyLiv 2023. The college romance revolves around three best friends who look for love, a career, and some lifelong memories to cherish. Season 4 of the series gives us a last check on how all the characters live before wrapping up.
Genre: drama, comedy
Cast: Keshav Sadhna, Apoorva Arora, Manjot Singh, Gagan Arora, and Shreya Mehta
Season: 4
Episodes: 20
IMBd: 8.3/10
4. Kafas (2023)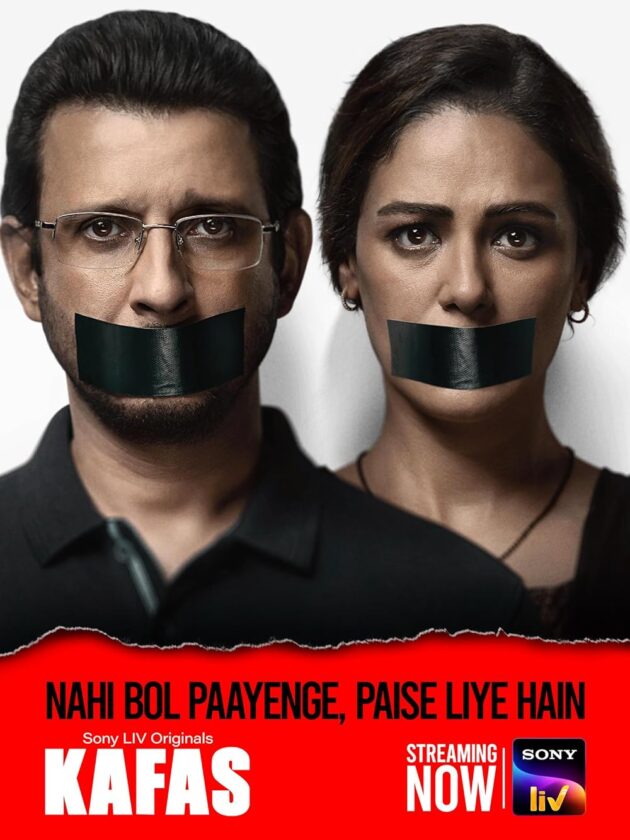 Easily found in the top 10 Indian web series on SonyLiv 2023. The plot gives a reality check on today's world, where wealth and privilege prevail over a sense of truth and justice. The story revolves around middle-class families who were overjoyed with the news of their son's once-in-a-lifetime career opportunity but were soon hit with the reality of the darker side of society. This web series is a must-watch for everyone because of its unique and amazing plotline.
Genre: drama, thriller
Cast: Sharman Joshi, Mona Singh, and Zarina Wahabl
Season: 1
Episodes: 6
IMBd: 6.7/10
5. Scam 1992 (2020)
There are few chances that you would not have heard about this ground-breaking show. Scam 1992 is in the top 10 highest-rated shows on IMDB across the globe. The best Hindi web series 2020 follows the rise and decline of the infamous Harshad Mehta, dubbed by many as The Big Bull of the Indian stock market. The show consists of 10 episodes, with an average run time of 50 mins each. 
Genre: Drama, Biography, Crime.
Actors: Pratik Gandhi, Shreya Dhanvantrey, Anjali Barot, Hemant Kher, Chirag Vohra
Director: Hansal Mehta
IMDB Rating: 9.6/10
6. Gullak (2022)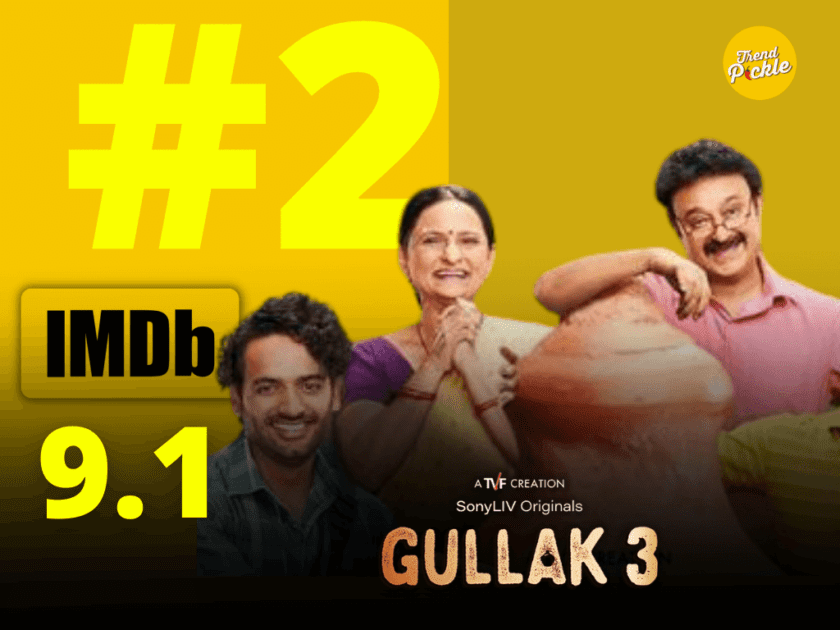 If you are looking for something light-hearted and heart-touching at the same time, Gullak is where your search ends. TVF has a way of capturing the heartbeat of the Indian middle class like no one else. This best Hindi web series 2022 is a short and simple show of 3 seasons is something you can watch with your entire family and get nostalgic together. 
Genre: Comedy, Drama, Family.
Actors: Jameel Khan, Geetanjali Kulkarni, Vaibhav Raj Gupta.
Director: Amrit Raj Gupta, Palash Vaswani.
IMDB Rating: 9.1/10
7. Jengaburu curse
A must-watch top 10 Indian web series on SonyLiv 2023, The Jengaburu Curse revolves around a London-based analyst who came to Odisha in search of her father and ends up discovering some buried secrets and mysteries of the displaced community, as well as more darker secrets that no one expected before.
Genre: mystery thriller
Cast: Sukumar Tudu, Faria Abdullah, Makrand Deshpande, Sudev Nair, Richard Bhakti Klein, Nassar
IMBd: 8.4/10
Season: 1
Episodes: 7
8. Rocket Boys (2022)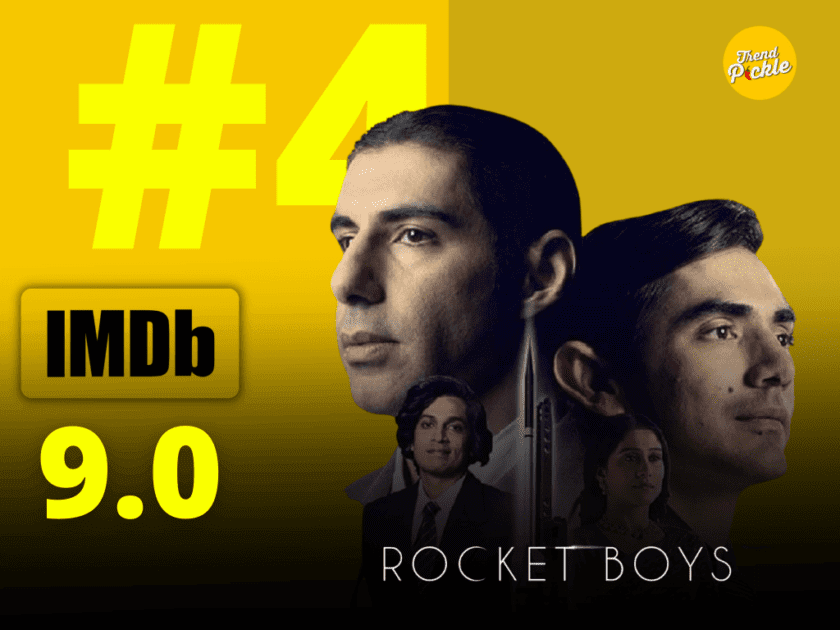 The story Rocket Boys India, revolves around the lives of two of the most brilliant scientists of the post-independence era. Jim Sarbh as Homi Bhabha is exciting to watch.Perfect story brilliant acting and superb content. Totally it is fantastic experience for cinema and science admirer.
Genre: Drama, History
Actors: Jim Sarbh, Ishwak Singh, Mrinalini Sarabhai, Regina Cassandra
Director: Abhay Pannu
IMDB Rating: 9/10
9. Garmi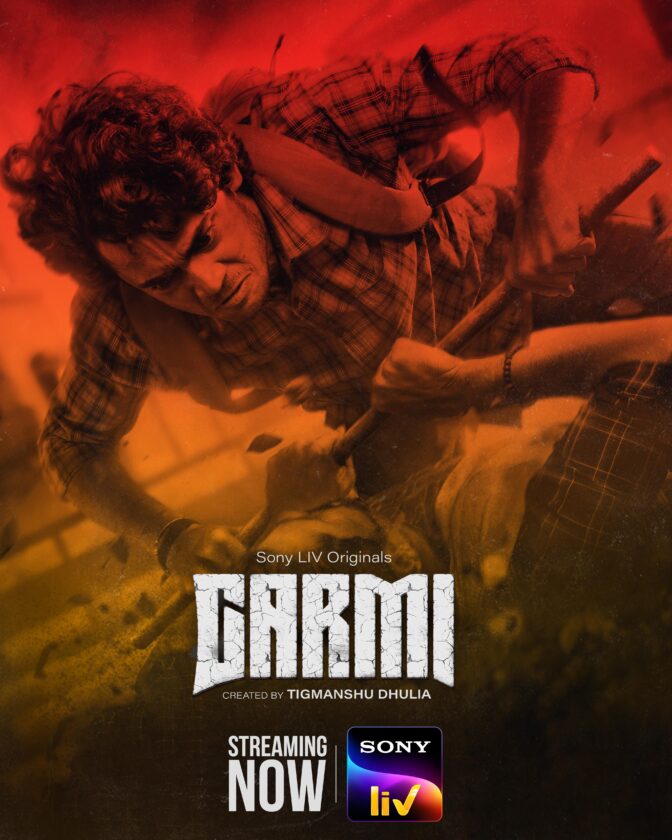 College politics is something we are all familiar with, aren't we? This top 10 Indian web series on SonyLiv 2023 gives us a reality check through the journey of a student who had an aspiring dream of joining the civil service but got entangled in college politics.
Genre: thriller
Cast: Vyom Yadav, Puneet Singh, Disha Thakur, Pankaj Saraswat, Ashish Virendra Chowdhary, Mukesh Tiwari, Vineet Kumar, Pravesh Rana, and Jatin Sarin.
IMBd: 7.4/10
Season: 1
Episodes: 9
10. Maharani (2021)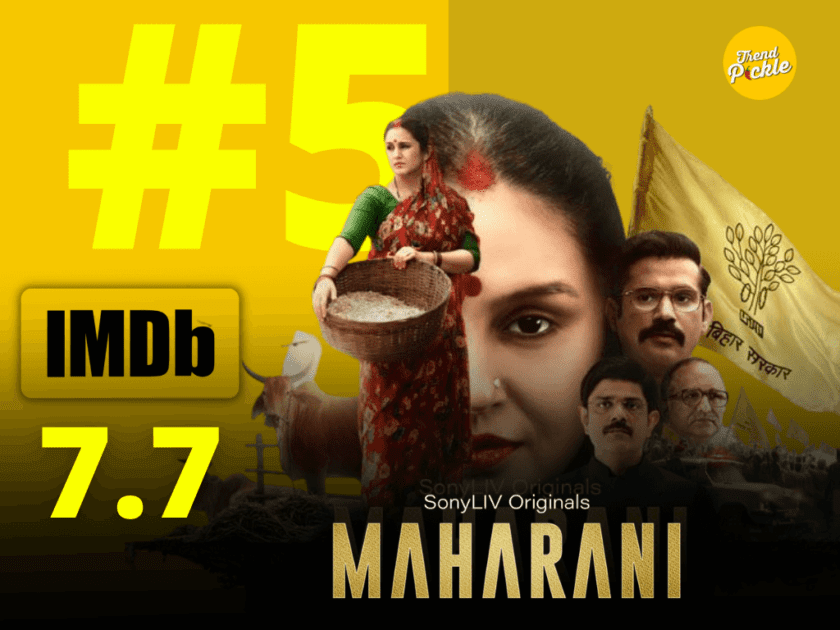 It is a political drama set in the Bihar of the 1990s. Where a simple homemaker has to transition into becoming the Chief Minister of the state. With 10 episodes of 40-50 minutes each, this best Hindi web series 2021 is 100% worth your time.
Genre: Political Drama
Actors: Huma Qureshi, Sohum Shah, Tanu Vidhyarthi, Amit Sail.
Director: Karan Sharma
IMDB Rating: 7.7/10 
11. Cubicles (2022)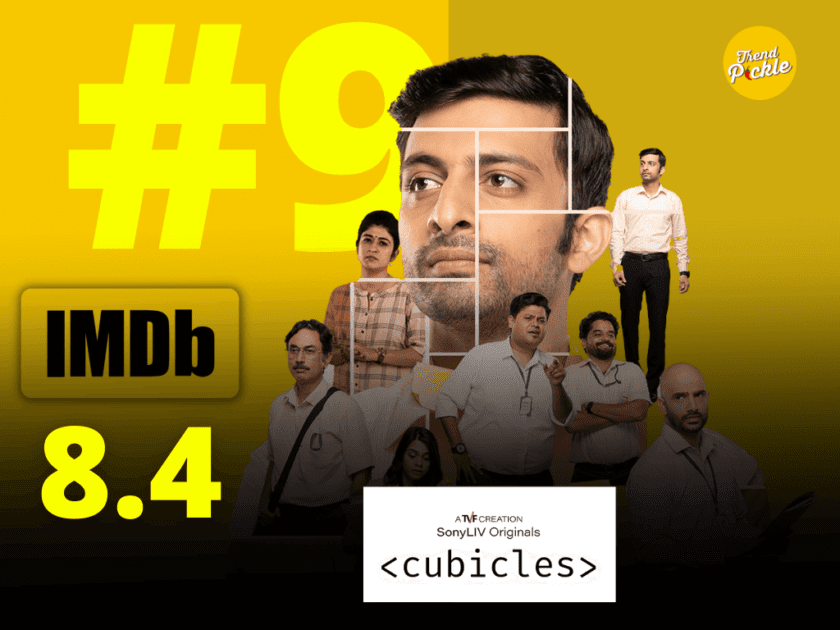 Cubicles as previous TVF creations in a real-world scenario. This series resembles the life of a fresh graduate who is ready and excited to step into the corporate world. His fantasies about the corporate world ended with his arrival in it. This is not just another comedy but also a series with beautiful life lessons.
Genre: Drama, Comedy
Actors: Abhishek Chauhan, Nidhi Bist, Badri Chavan, Niketan Sharma, Khushbu Baid
Director: Chaitanya Kumbhakonum
IMDB Rating: 8.4/10
12. Pitchers (2015)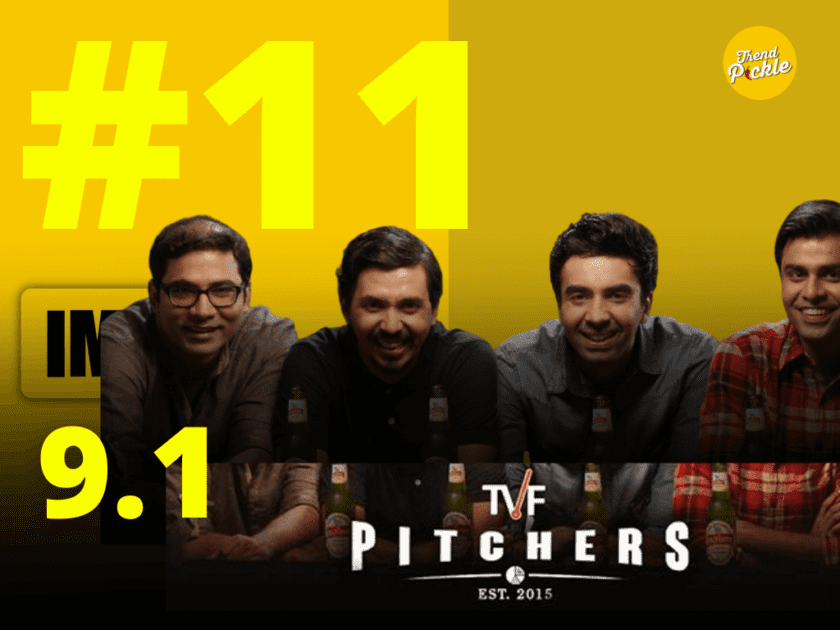 TVF Pitchers is an Oldie but Goodie. This show is a modern Indian classic. A heartfelt story of trials and tribulations of four young entrepreneurs who quit their day jobs to pursue their start-up venture. Exploring Indian start-up culture and business landscape, this is a show that leaves wanting for more. 
Genre: Comedy, Drama
Actors: Naveen Kasturia, Arunabh Kumar, Jitendra Kumar, Abhay Mahajan
Director: Amit Golani
IMDB Rating: 9.1/ 10
13. Pitchers (2015)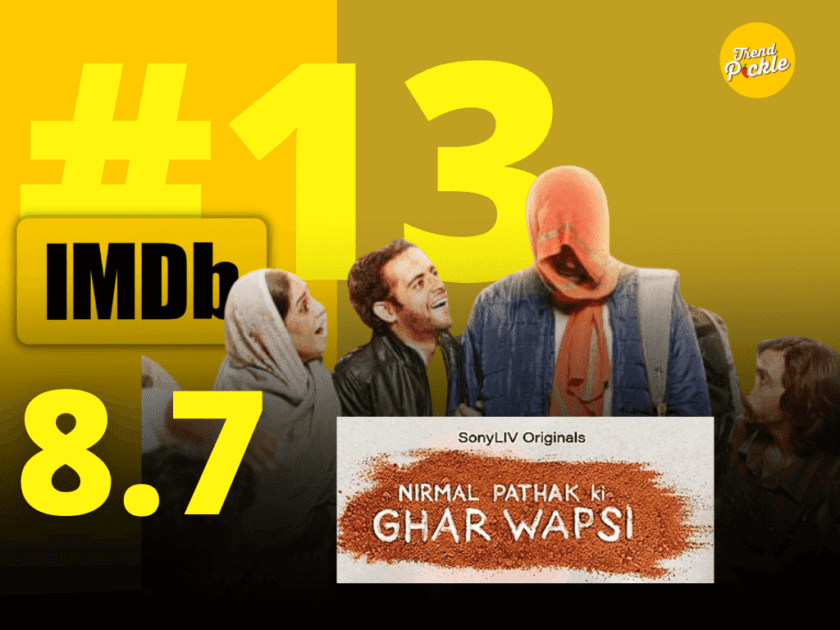 Nirmal Pathak Ki Ghar Wapsi is a social drama, is based on the rural India's story, including casteism, sexism, patriarchy, and illiteracy, to name a few, and how Nirmal attempts to deal with it .An excellent series with emotional touch.
Genre: Social Drama
Actors: Vaibhav Tatwawadi, Akash Makhija,Tanishq Rana ,Neha Pandey
Director: Rahul Pandey ,Satish Nair
IMDB Rating: 8.7/10
FAQ –
1. What is best about SonyLiv?
Scam 1992 is one of the best Hindi web series on SonyLiv with an IMDb rating of 9.3/10. If you are looking for a new Indian Web series on SonyLiv, you can watch Charlie Chopra and The Mystery of Solang Valley.
2. What is the best Web Series to watch on OTT 2023
3. What should I watch on SonyLiv?
SonyLiv has many amazing originals, but one of the most trending and famous web series is College Romance. The web series revolves around three best friends and their journey of finding love and a career while making some memories to cherish for a lifetime. You can check out here the best Hindi Web Series on SonyLiv.
4. 3. Which is the highest IMBd-rated web series on SonyLiv?
The highest-rated web series on SonyLiv was The Scam in 1992. Because of its twisting plots, the story keeps the audience hooked with its amazing plotline. Revolving around the life of Harad Mehta and his ups and downs in the Stoke market, this series is a must-watch for everyone.
Your Turn!
Which is your favourite Hindi web series on SonyLiv 2023? Let us know in the comments section!