Let's say we all are united by one common phenomenon despite our different life experiences that is heartbreak. We all have gotten our heartbroken at least once in our life. How you've overcome that heartbreaking experience is very different; some may have become Kabir Singh, whilst others may have started their UPSC preps afterward. It doesn't matter while you've gotten your heart broken or not, collective this genre of heartbreak is very popular. Here listed below are some movies from Bollywood that you can cry to after your break up. (Just so that you've little more to cry with other than Jagjit Singh songs)
Kabhi Haan Kabhi Naa
Sunil, who has tried everything from tooth to nail to win over Anna, but fails to do so. Chris, a friend of Sunil, is also in love with Anna. Anna eventually realizes she loves Chris. This unrequited love saga continues. People can easily empathize with Sunil and his heartache.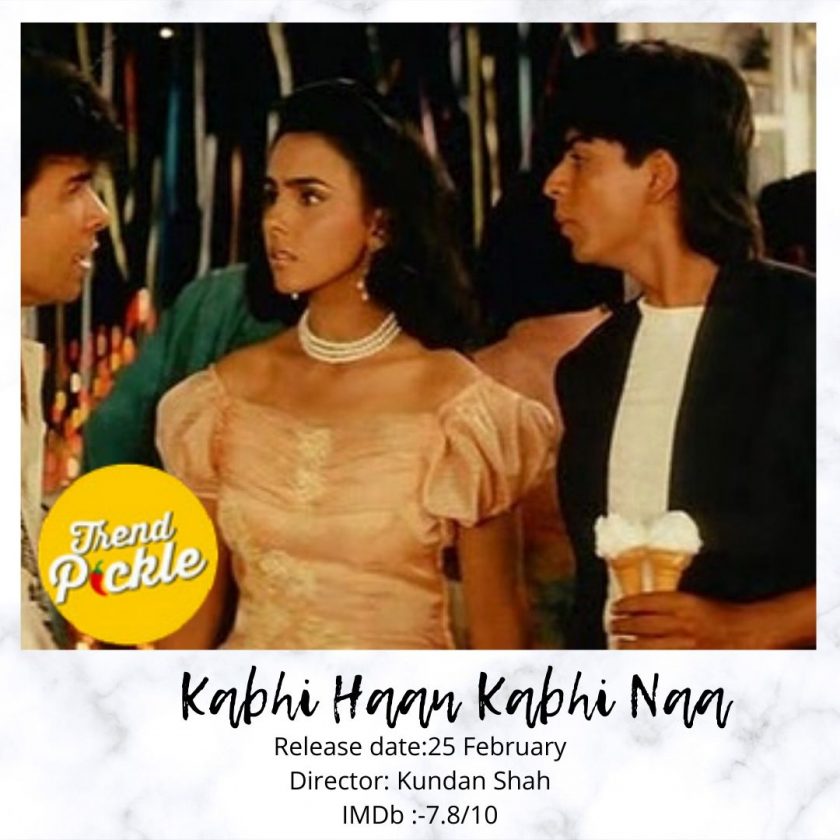 Devdas
Originally written by Sharat Chandra Chattopadhyay, one of the prime figures of Bengali renaissance, his literary work of romance is so intricately written that even generations today can relate to it. The story of Dev Das is nothing but artistic mastery of how Chattopadhyay romanced with heartbreak. The story revolves around Dev and Paro, childhood lovers who are torn apart from one another due to family rifts. Enters Chandramukhi at a brothel, Chandramukhi falls in love with Dev but knows very well he only loves Paro. This is not a one-sided love story but a story of heartbreak altogether.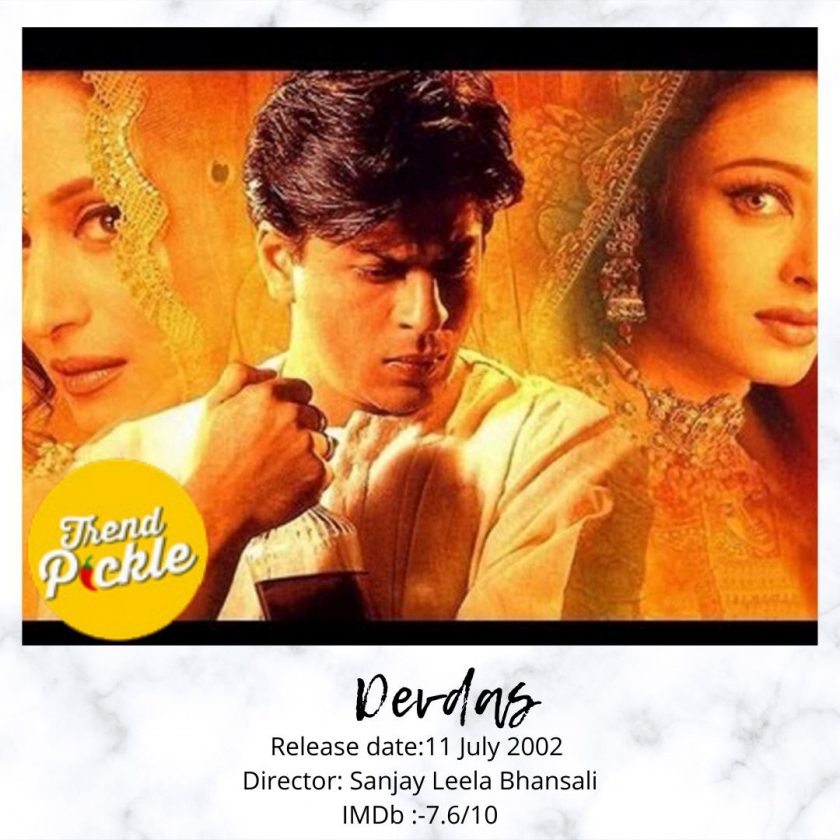 PK
Sometimes we are so caught up in our heartbreak that we are completely oblivious about other's feelings about us. Jagatjanani AKA Jaggu whose hearts been broken by her former beau Sarfaraz is completely unaware of how PK, her friend from another "Gola" is completely smitten by her. PK bears all heartaches, even if his love story didn't have a happy ending, yet this kind-hearted alien help to fulfill Jaggu's quest of love.
Barfi
Seeing the person you once love, perhaps still love, falling in love with someone else is perhaps the most heartbreaking experience. This experience can completely be summed up in the words of the song "Phir le aya dil", sung beautifully by Arijit Singh. This song holds the emotion of the movie so beautifully, how Shruti meets Barfi in Kolkata, only to find him in love with Jhilmil.
Making this song beautiful movie to experience.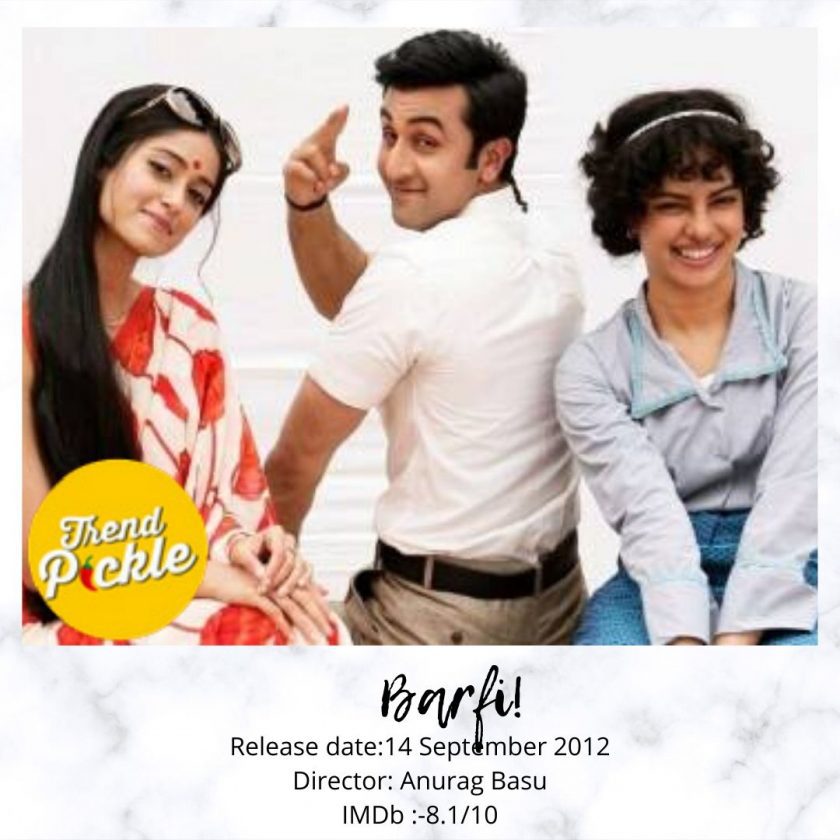 Kal Ho Na Ho
Let's be honest, no matter how old you get that one monologue by Aman to his mother, where he rants out why he can't reciprocate his love for Naina is perhaps one of the most heartbreaking scenes of Hindi movie. A man who has only a few more days to live finds love. However, restricted by his limited time, he begins to find another potential suitor for Naina.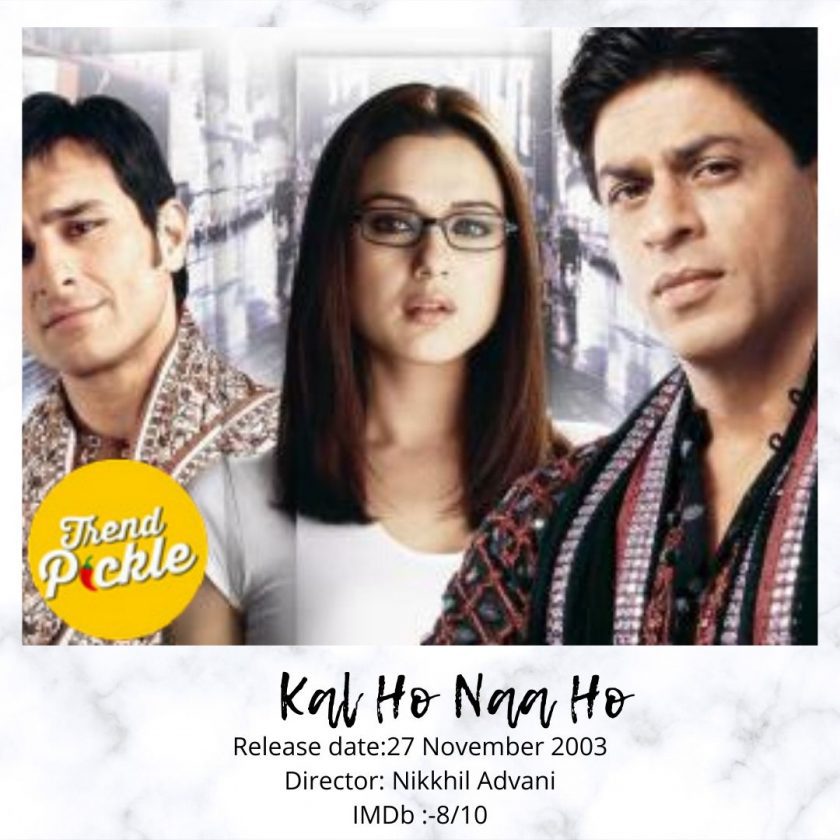 Ae Dil Hai Mushkil
This is the ultimate one-sided love story. Ayan and Alizeh are friends; however, Ayan secretly loves her. Alizeh is still in love with her ex-boyfriend. After a series of trials and tribulations, Ayan and Alizeh finally meet but it's too late.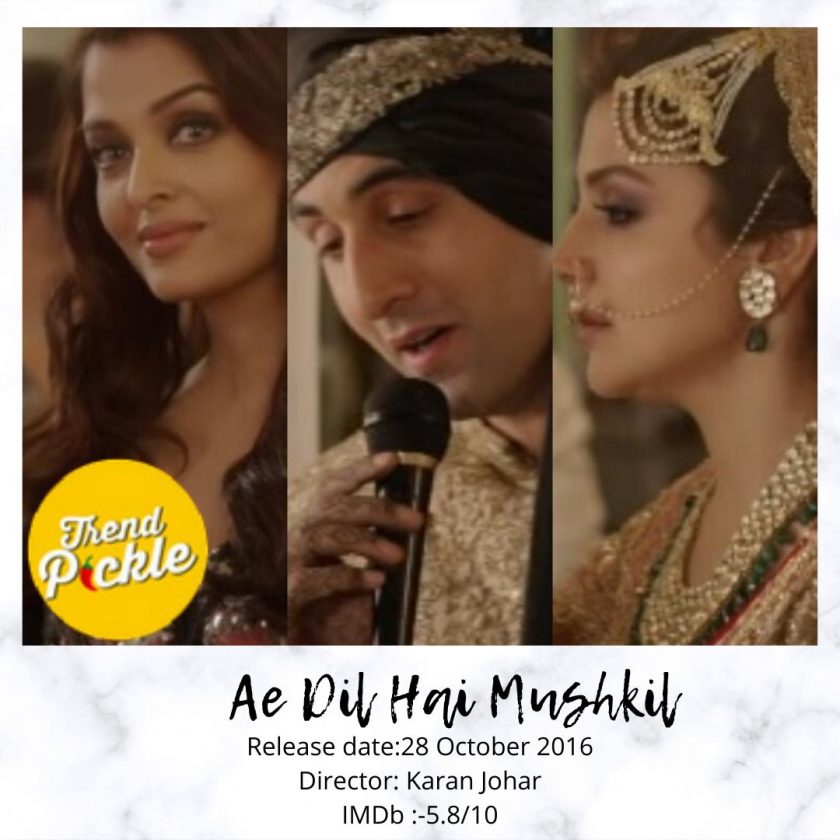 Jab Tak Hai Jaan
The story revolves around Samar, who when in London had fallen in love with Meera. After a terrible twist of fate, they part ways. Samar, now a bomb disposal specialist, meets Akira who is here to make a documentary on him. Even though Akira falls in love with Samar, she knows he is in love with Meera.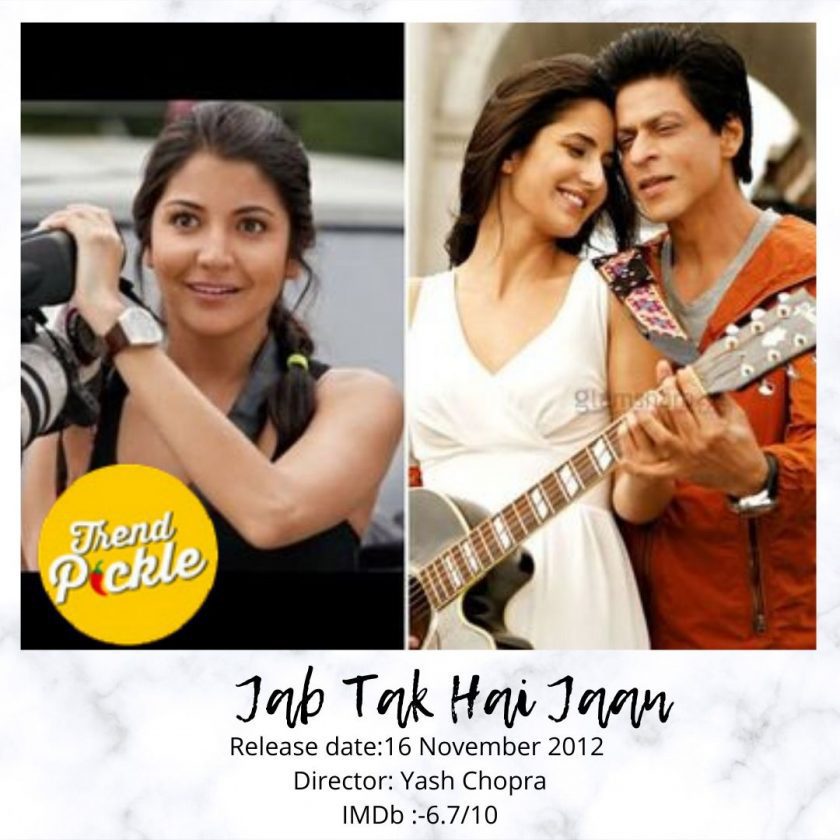 Ek Main Aur Ekk Tu
Rahul, an architect, finds himself married to Riana at Las Vegas. Riana is the complete opposite of Rahul. After initial differences, Rahul finds himself attracted to Riana. Even though, Riana is not in love with Rahul. Despite such differences, they still manage to retain their friendship. This is a fresh take on your regular one-sided love story.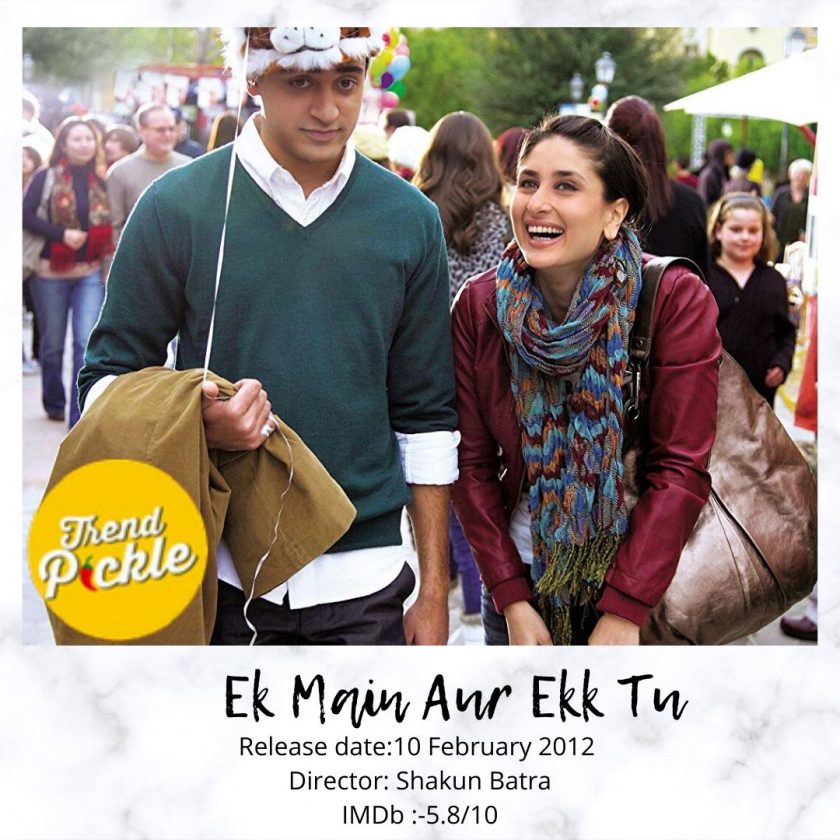 New York
Three friends meet at college in New York. Omar finds himself attracted to Maya. Upon realizing that Maya loves Sam instead. He distances himself from them. The love story is not the main part of this movie but is rather a subplot. However, the song "Tune jo na kaha", sung by Mohit Chauhan can make anyone revisit certain part heartbreaks.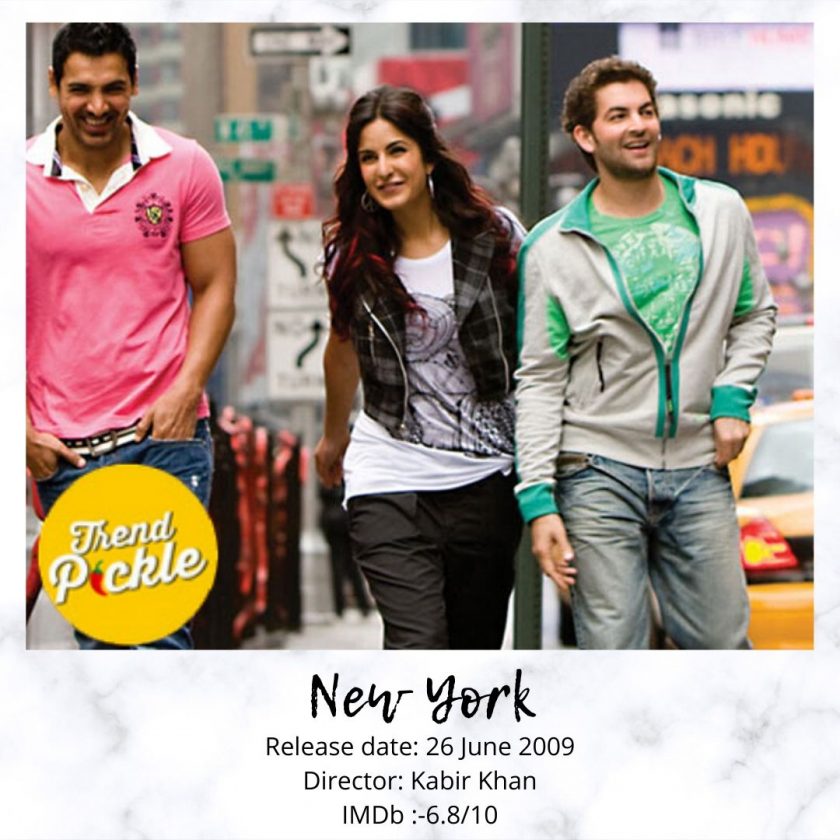 Hum Dil De Chuke Sanam
It is a classic Bollywood love story. It revolves around Nandini and Sameer, who fall in love. However, love seen as taboo in this society, Nandini is forced to marry Vanraj. As Nandini still is in love with Sameer, she goes to London to reunite with him. Vanraj being a dotting husband in love with his wife helps her fulfill her wish. However, Nandini realizes her true soul mate is Vanraj, leaving a distorted Sameer behind.
These are some of our picks for the top 10 one-sided love story of Hindi cinema. Feel free to expand our list in the comments below.