"One a year, go someplace you have never been before", great words to live by. There's something about exploring where there is no perfect age to travel but the 20s are a time of transition where one foot is standing in a period of youth and freedom and the other is in adulthood. You are still young and know how to have a good time but also mature enough to know a few things about the world. The world has a lot to offer – that time just starts.  There is no other place like India. its fabulous Monuments revealing the layers of history, the vast glorious landscapes, diverse cultures, and the breathtaking scenery are beyond the words. Here, we list out 17 places everyone needs to visit before they turn 30. Single or taken, these places can be enjoyed by anyone.
17. Goa-Mecca of Youngsters
Exploring and travelling are some common options that top the "twenties to-do list". You know where to go when you want to hit the sun-kissed beaches, vibrant flea markets, stunning old heritage Portuguese architecture, churches, Amazing nightlife, a variety of booze and amazing food. The answer would be Goa for sure. Known as a Paradise on Earth, Goa is considered as the most Westernized Indian State. Want to introduce yourself to the real fun, make sure you visit Goa before you turn 30.
16. Leh Ladakh- Bike trip
If Ladakh is paradise, Leh is your stairway to heaven. The Himalayan town is known for its captivating landscapes. From crazy winding road rides to trekking on desert mountains to yak safari this place provides outlandish experiences. It is mystical in all the spheres it covers, from nature, geography, sceneries to the modest cultures that it fosters.
15. Andaman- Kala Pani
Though it is touted as a top romantic destination for honeymooners, Andaman has a lot to offer to every traveller say indulge in snorkelling or scuba diving to see magnificent coral reefs or stay in beach resorts at Havelock island. Visit Port Blair, Ross Islands, Neil Islands, Gandhi marine park, and Cellular Jail Traditionally it is, known as Kala Pani.
14. Coong-Scotland of India
With its lure of coffee plantations, exotic homestays, and the wild Western Ghats, we knew Coorg had to be millennials favourite destination officially called as Kodagu is the most affluent hill station in Karnataka it has the breathtakingly exotic beauty which can make the journey memorable!
13. Rann of kutch- Land of white salt
The Land of the White Salt Desert and exquisite art and craft, The Rann of Kutch is located in the Thar desert in Gujarat. This pristine beauty of nature comes alive in the warmth of the people, the delicious food of the land, colourful handicrafts and the haunting Kacchhi melodies. It is one of the remarkable places to visit and must be added to the travel bucket list.
12. Agra – The Tajmahal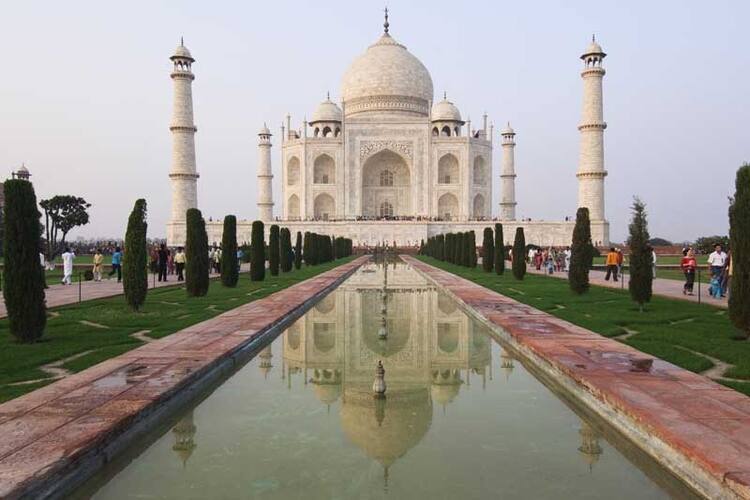 The third apex of iconic Golden Triangle travel loop, Agra is a must-see stop in India. Agra is on the bucket list of every adventurous solo traveller. It is the home to The Taj Mahal one attraction that sits at the top of every visitor's list. This symbol of undying love is one of the Seven Wonders of the word beside this Agra has a lot more to offer it is famous for its sweets, which are devilishly delicious and a real treat for your taste buds. The beautiful sights across the markets will capture your attention too, local craftsmen, who specialise in leather goods, rugs and gold embroidery. Here are 10 Taj Mahal Secrets you must know before planning a trip.
11. Darjeeling-city of toy train
Darjeeling is a town in India's West Bengal state, in the Himalayan foothills it is one among the most visited tourist destination- gorgeous roads, a super fun toy train and places with breathtaking views of the nearby peaks. Stop resisting and just let go! It's famed for the distinctive black tea grown on plantations and Mt. Kanchenjunga, among the world's highest peaks.
10. Udaipur- The city of lakes
Place, which is famous for its Rajput-era , dream destination weddings, a place that carries a wide history and culture with it and is known by the names the City of Lakes, Venice of the East, and the Kashmir of Rajasthan. it is none other than, Udaipur, the city where my heart lies. Udaipur has each and every ingredient which can relish its visitors. Forts, palaces, museums, temples, hills, zoo, gardens, forest, fountains and statutes.