A sitcom is "a television series that involves a continuing cast of characters in a succession of comedic circumstances". "Sitcom" is typically what you have in the background while you are using your phone or eating. Everyone prefers sitcoms – you can relate to the character, they give you incredible relationship goals, punch lines, and most importantly, they give you a happy ending.
They aren't a new concept, the first-ever sitcom to air was Mary Kay and Johnny in the year 1947. Ever since, there have been thousands of sitcoms, some good and some bad.
Here are a few of the best sitcoms of all time for you to binge.
1. F.R.I.E.N.D.S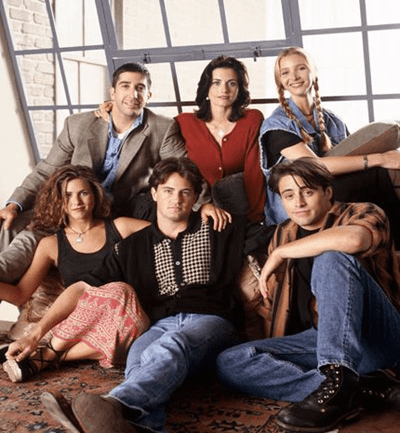 IMDb: 8.9
Seasons: 10
Cast: Matt le Blanc, Mathew Perry, Lisa Kudrow, Jennifer Aniston, Courtney Cox and David Schwimmer
Platform: Netflix
F.R.I.E.N.D.S is an American sitcom based on six best friends- Monica Geller, Rachel Green, Chandler Bing, Joey Tribbiani, Ross Geller and Phoebe Buffay, living in New York City. The show depicts the lives of young people who struggle with jobs, relationships, marriage whilst having the best time of their lives. This group of friends paint an idealist definition of friendship.
The show is one of the best and quite ahead of its time. Directed by David Crane, the sitcom premiered on September 22, 1994. When you feel stressed or overwhelmed by work, you can literally watch just 2 episodes and feel at ease. Friends series was praised throughout its journey, becoming one of the most popular television shows of all time. The show was also filmed before a live audience and has a laughter track. The series was also nominated for the 62nd Primetime Emmy Award, winning the Outstanding comedy series in 2002.
This is one of the best sitcoms I've ever watched. FRIENDS is comedic, romantic, emotional and mostly comforting.
2. The Office (US)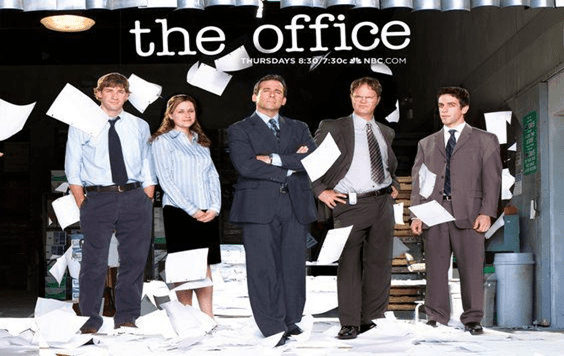 IMDb: 8.9
Seasons: 9
Cast: Steve Carell, John Krasinski, Rainn Wilson, Jenna Fischer
Platform: Amazon Prime
The Office is an American mockumentary sitcom and revolves around the lives of people working at a paper company known as Dunder Mifflin in Scranton. They have an annoying, awkward branch manager, Michael Scott, and a few salesmen like Jim Halpert, Dwight Schrute, and Creed, receptionist Pam Beesly, accounts staff Angela Martin and Oscar, and of course Toby Flenderson.
Michael Scott played by Steve Carell is the best character in the whole series, who starts off as a bully and a racist boss. The only bad thing about the series is that it seemed kind of dragged out and should have ended in season 7 or 8. In 2016, Rolling Stone named The Office one of the 100 greatest television shows of all time. The series is great for the most part, but it takes time to grow on you and is highly recommended.
3. Seinfeld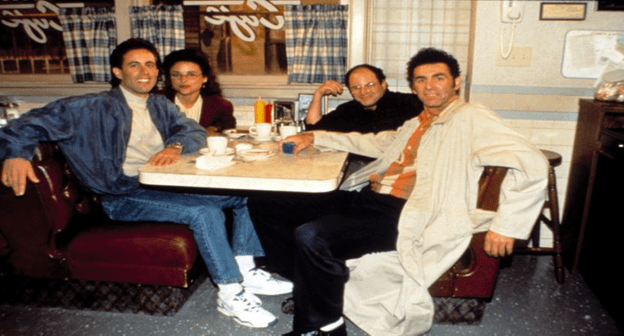 IMDb: 8.8
Seasons: 9
Actors: Jerry Seinfeld, Larry David, Elaine Pope, Fred Stoller
Platform: Sony LIV
Seinfeld is an American sitcom television series created by Larry David and Jerry Seinfeld and aired on July 5, 1989. Seinfeld is a show that is based on nothing and revolves around the daily lives of four friends, Jerry Seinfeld, George Costanza, Kramer, Elaine Benes, and the situations they constantly get themselves into. The show takes place primarily at an apartment on the Upper West Side of Manhattan, New York.
The show is said to be in advance of its time and the jokes are still relevant. Every episode is very unique, memorable, and has incredible supportive characters. Seinfeld is widely considered one of the biggest and most influential sitcoms of all time and has been ranked among the best TV shows of all time.
Seinfeld has no character development or lessons, it's just a great comedy and the writing is top-notch.
4. It's Always Sunny In Philadelphia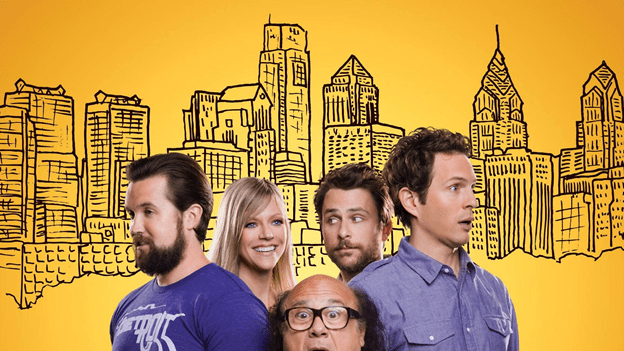 IMDb: 8.8

Seasons: 14
Actors: Charlie Day, Ray McElhenney, Kaitlin Olson
Platform: Disney Hotstar

It's Always Sunny in Philadelphia is an American sitcom whose debut took place on FX on August 4, 2005. The series follows the lives of five friends "The gang", every member of the group exhibits unethical behaviours and traits, such as excessive substance abuse, dishonesty, cruelty and selfishness. All of them run an unsuccessful Irish bar called Paddy's Pub in South Philly.
The show goes on for 14 seasons with more than 154 episodes and is one of the longest live-action comedy series. It is entertaining, intelligent and the performances throughout the seasons do not change and stay consistently good.
5. Arrested Development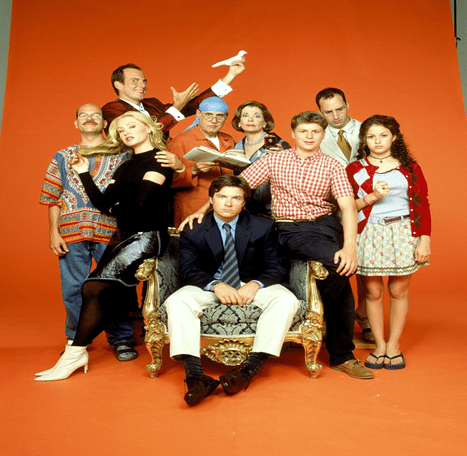 IMDb: 8.7
Seasons: 5
Actors: Jason Bateman, Will Arnett, Alia Shawkat
Platform: Disney Hotstar
Arrested Development is an American sitcom that initially broadcasted on Fox on November 2, 2003. The story is about Michael Bluth, who takes over the family affairs after his father goes to prison, but the rest of the dysfunctional family is making his job unbearable. Each character is very distinct, original and has unique personalities.
The series received critical acclaim, six Emmy awards, and one Golden Globe award and has also been named one of the greatest TV shows of all time by numerous publications. Initially, the show received low ratings and viewership on Fox and was cancelled in 2006. In 2011, Netflix agreed to license new episodes and distribute them on its platform.
6. Mind Your Language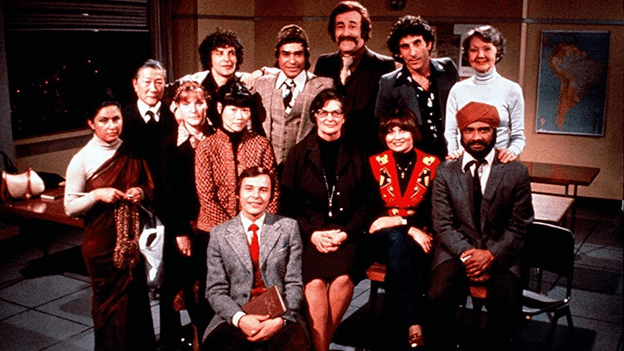 IMDb: 8.7
Seasons: 4
Actors: Barry Evans, Albert Moses, George Camiller
Platform: Sony LIV
Mind Your Language is a British sitcom created for ITV in 1977. The show focuses on a class, where people from different countries and backgrounds meet to learn the English language. The show takes place principally at an Adult Education College in London, where Mr Jeremy Brown teaches English to a group of foreigners.
The class in the show consists of a diverse group of students, including Giovanni from Italy, Anna Schmidt from Germany, Juan from Spain, Ranjeet and Jamila from India, Su-Lee from China, Nagazumi from Japan, Maximillian from Greece, Danielle from France, and Ali from Pakistan. The show is hilarious, binge-worthy and every character has a funny catchphrase.
America also developed its version of Mind Your Language in 1986, entitled "What a Country," which was not as successful.
7. Fleabag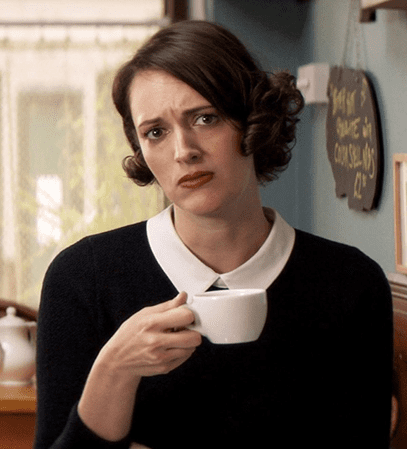 IMDb: 8.7
Seasons: 2
Actors: Phoebe Waller-Bridge, Sian Clifford, Olivia Colman
Platform: Amazon Prime Video
Fleabag is a British comedy series created and written by Phoebe Waller-Bridge, who is also the main lead of the series. The show premiered on July 21st, 2016 and finished its second and final season on April 8th, 2019. The story is about a smart and viciously funny young woman, Fleabag, who is trying to deal with her life in London while overcoming a recent tragedy.
Fleabag has only two seasons and the duration is only 23-28 minutes. The show is funny, nicely written and Phoebe has played the role of Fleabag perfectly. Phoebe Waller-Bridge won the British Academy Award for best female comedic performance and the second season received 11 Primetime Emmy nominations and won six.
8. Parks And Recreation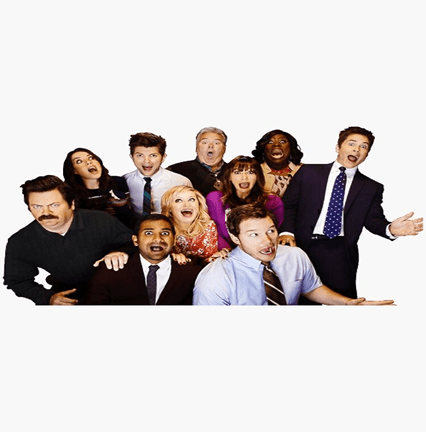 IMDb: 8.6
Seasons: 7
Actors: Amy Poehler, Aubrey Plaza, Nick Offerman, Chris Pratt
Platform: Amazon Prime Video

Parks and Recreation, famously known as Parks and Rec is an American mockumentary sitcom. The series aired on NBC from April 9, 2009, to February 24, 2015, for 125 episodes, and a special reunion episode aired on April 30, 2020. A mid-level bureaucrat wishes to help a local nurse, Ann, turn a construction pit into a community park. The show takes place primarily in the Parks and Recreation Department in the fictive city of Pawnee, Indiana.
The concept of the show is similar to the one of "The Office" because both are produced by Michael Schurr and Greg Daniels. The show is funny, witty, wholesome and has incredible cast members like Chris Pratt, Amy Poehler and of course Aubrey Plaza.
9. Community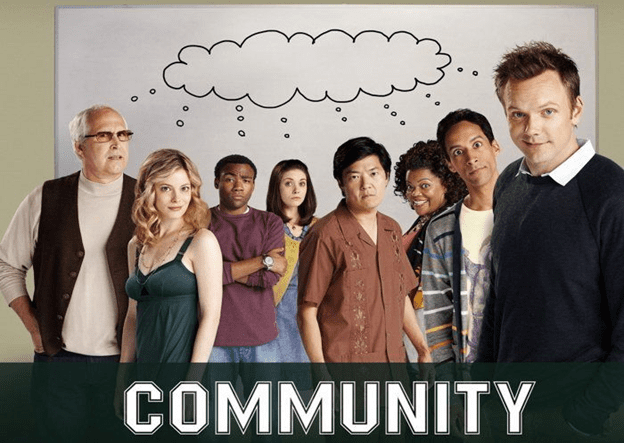 IMDb: 8.5
Seasons: 6
Actors: Alison Brie, Donald Glover, Joel McHale
Community is an American television sitcom that aired 110 episodes over six seasons, the first five of which were aired on NBC starting September 17, 2009. The show is about a group of students who meet at a community college while forming a study group. They get closer and realize how little they care about other people in college and have developed a liking for each other. The episodes are held at a community college in Greendale, Colorado.
Community is funny, creative, original and often filmed in the style of other popular television series. Dan Harmon founded the program upon his own experiences at a community college. However, he was fired before season 4 and replaced by David Guarascio and Moses Port but was hired back for season 5.
10. Silicon Valley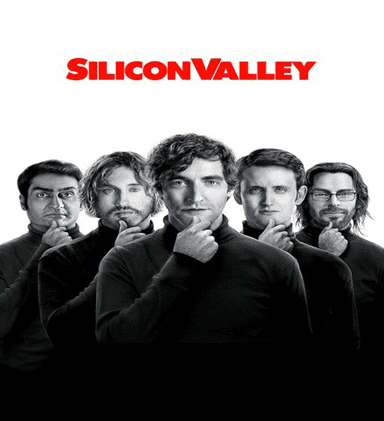 IMDb: 8.5
Seasons: 6
Actors: Thomas Middleditch, Kumail Nanjiani, Amanda Crew
Platform: Disney Hotstar
Silicon Valley is an American sitcom that was launched on HBO on April 6, 2014, for a total of six seasons of 53 episodes. The show is geeky and revolves around Richard Hendricks, who sets up a start-up company called Pied Piper. The show is funny and even tense at times, and also shows the struggles to maintain and manage a company.
Others in the series include Erlich Bachman, Dinesh Chugtai, Jared Dunn, Bertram Gilfoyle and Peter Gregory. Silicon Valley has also received critical praise since its release, as well as praise for its writing and humour. It has been nominated for several honours, including five consecutive Primetime Emmy nominations for outstanding comedy series.
If you're into geeky stuff, then you might want to go for it.